Art/Photography
art
Collaborating with scholars and artists to decipher the alarm bells from myths to modern society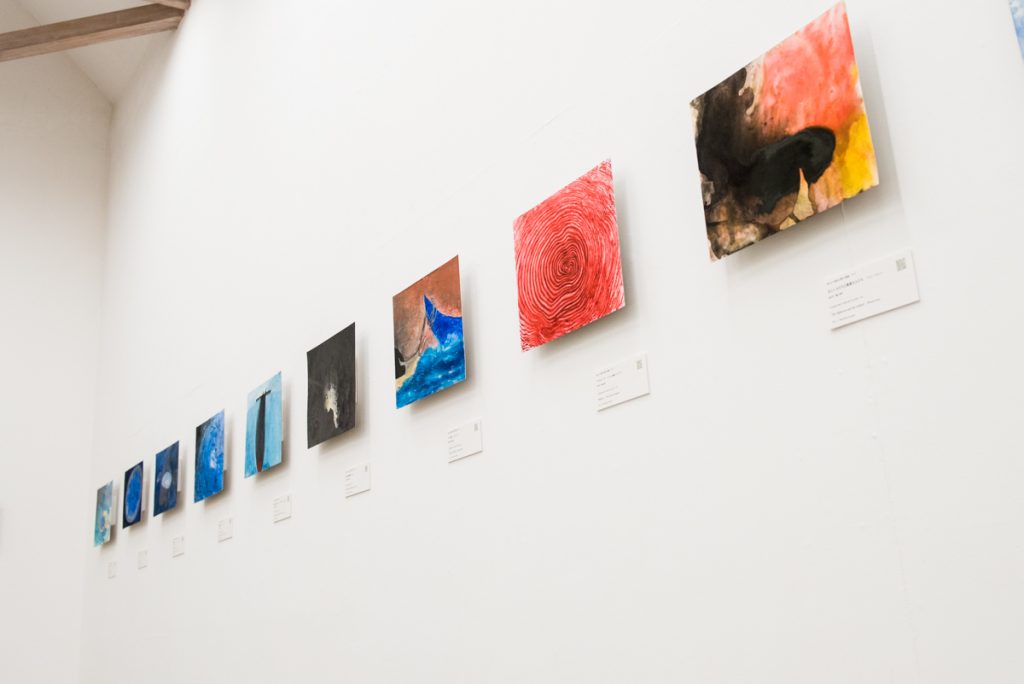 The Kanagawa Prefecture Artist-in-Residence Promotion Project, which invites artists from Japan and abroad to support groups that carry out creative activities in Kanagawa Prefecture. This time, we visited Kasuya no Mori Museum of Contemporary Art, which is currently holding a special exhibition "What Myths Tell Now - Myths of Humanity's End and Resurrection", inviting artist Yuriko Yamaguchi, who lives in the United States.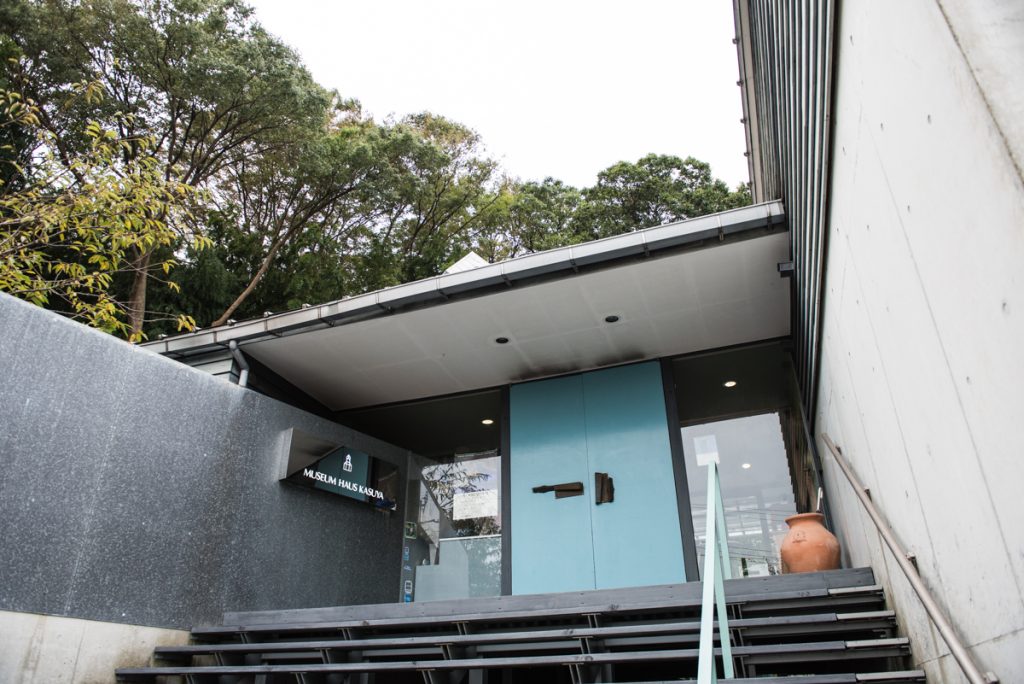 Mr. Yamaguchi, who was born in Japan and later moved to the United States, has been working as an artist mainly in the United States for more than 40 years after obtaining a master's degree in plastic arts.
In this special exhibition, 30 paintings created by Yamaguchi in collaboration with Mineke Schipper (Netherlands), who has been researching intercultural literature for many years, will be on display. In addition to the public production at the opening, a gallery talk with anthologist Masao Azuma was also held.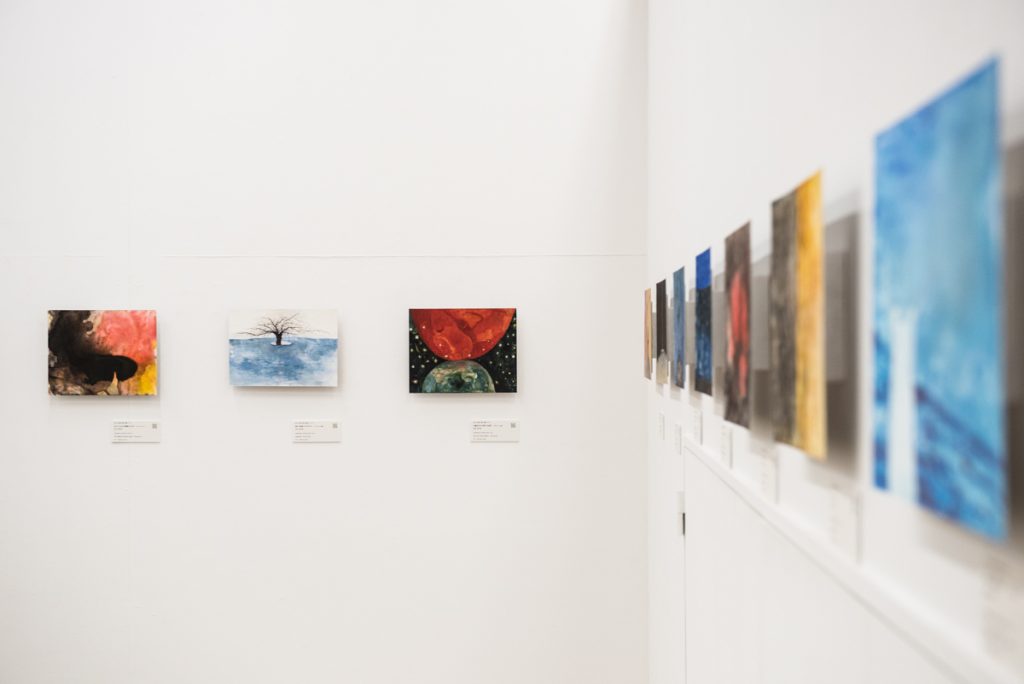 Mr. Eigo Wakae, the director of the museum, and Mr. Yamaguchi met by chance at a gallery in New York's Soho in 1989, and since then they have deepened their friendship. We asked them about this project.
---
How did the project start?
I met Mr. Yamaguchi Sipper in 2009, when I was staying at the Rockefeller Foundation Bellagio Center in Italy for a month and creating watercolor paintings. At that time, she focused on "myths" that remain in various parts of the world. At the Bellagio Center, I was doing research to collect and present myths about floods and disasters from various places.
People tend to think that myths are stories from a long time ago, but they are full of episodes that provide important hints when thinking about today's global environmental problems. I have always had a strong interest in the connections and "chains" of the world, so we hit it off with Mr. Sipper. She said, ``When presenting research results, it is more appealing to people if they are accompanied by visuals. .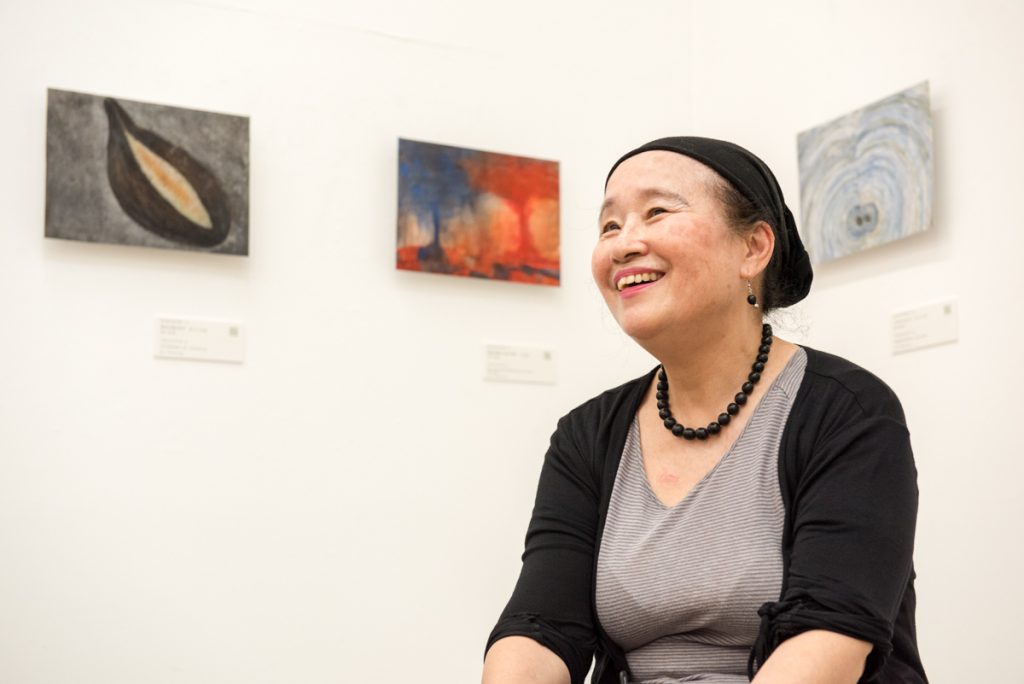 Text and visuals have long been associated with each other, as illustrated by Wakae's novels. However, Mr. Yamaguchi's drawings are not descriptive like illustrations. It may take a long time to explain "why this visual came about", but it's definitely connected to Mr. Sipper's text. I hope you can enjoy such a sense of distance.
Yamaguchi In the end, we ended up with 30 works this time, but there were quite a few works that were rejected by Mr. Sipper. I wasn't convinced, so I took the original drawings to Holland where Mr. Schipper was and showed them. I was interacting while looking at the monitor, so my impression was different.
The painting materials used in this work are different from Yamaguchi's previous works.
We use a synthetic paper called "Yupo", which is made mainly of Yamaguchi polypropylene. I chose it because I liked its smooth texture, but I couldn't paint it with watercolors because it doesn't absorb water, so I tried using acrylic paints.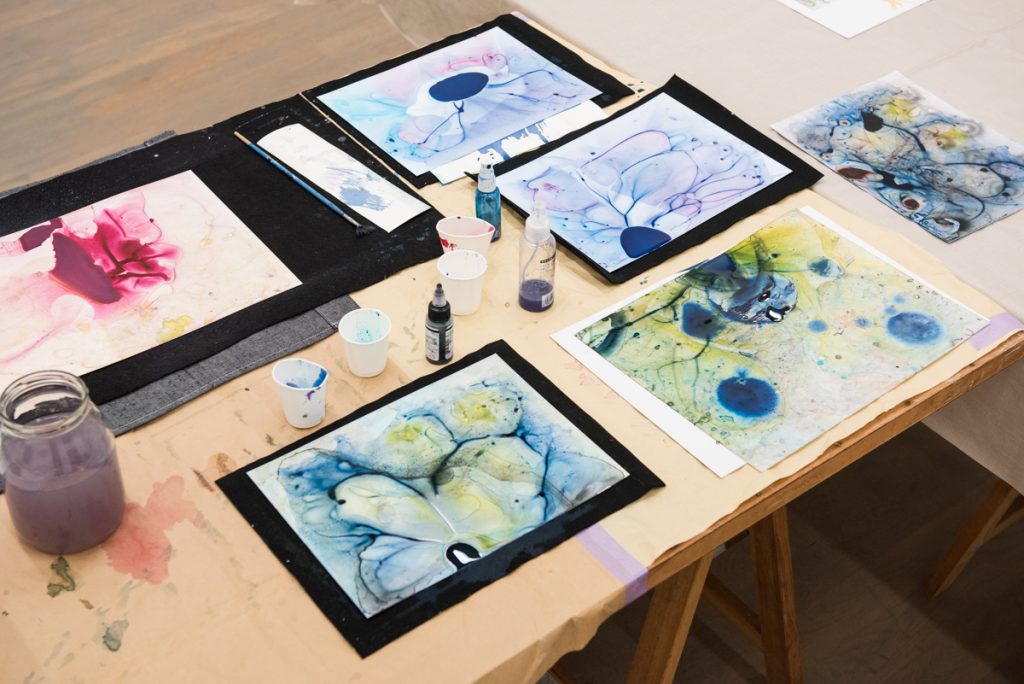 WakaeUsually , acrylic paint dries quickly, but Mr. Yamaguchi mixes it with a large amount of water. Since YUPO does not absorb moisture, a unique expression was created by "dripping" the paint onto the paper.
Yamaguchi : This is the technique I tried for the first time in this project. I can't control the combination of YUPO and acrylic paint, and I get unexpected results, so that's fun (laughs). When you create something, you can't continue if you don't enjoy it.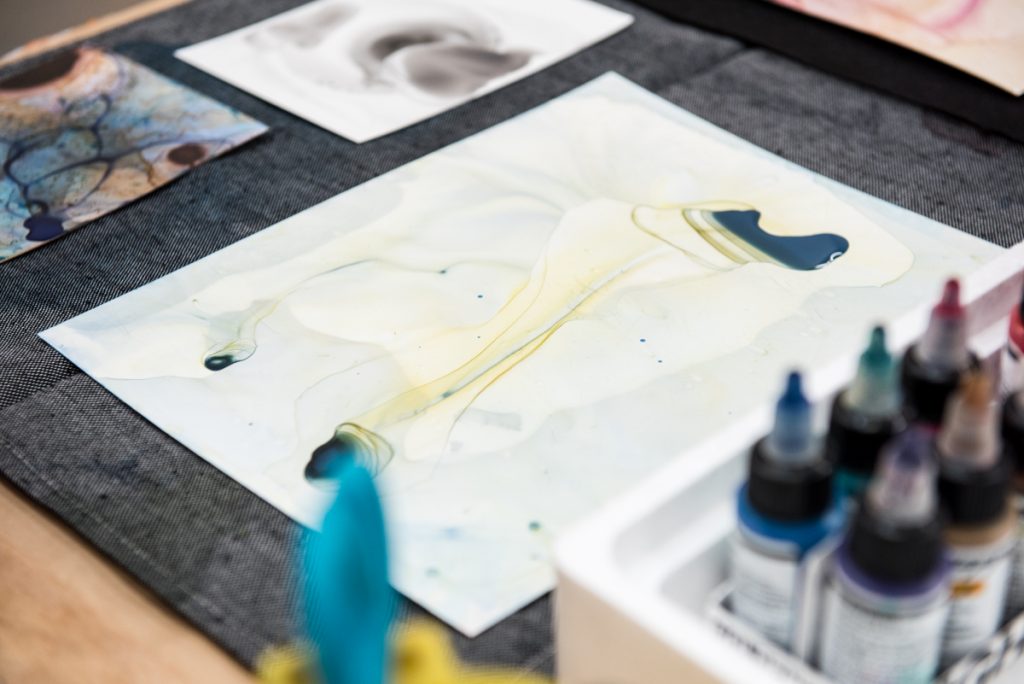 The Kasuya Forest Museum of Contemporary Art is the first to exhibit all 30 works.
Yamaguchi That's right. After all, it took nearly 10 years, so when I see all the works lined up like this, I feel deeply moved.
I was looking at the story and images of Wakae Myth, but some points were replaced along the way. It wasn't until I unpacked that I finally found out which works were going to be exhibited in Japan (laughs).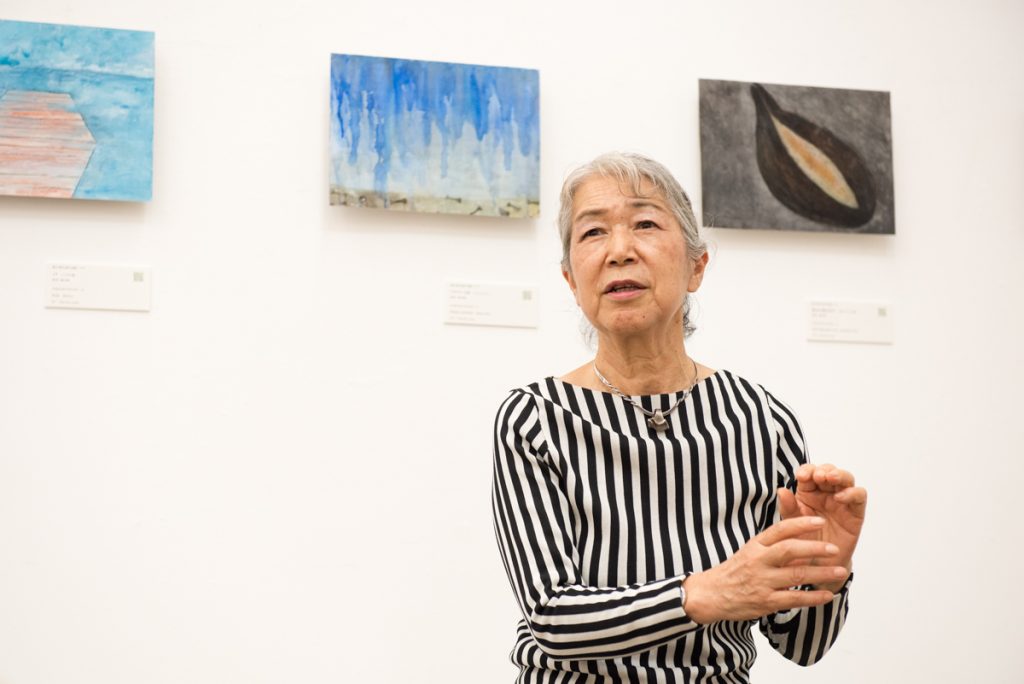 My biggest wish is to convey Yamaguchi Sipper's thoughts to the viewers.
It must have taken Wakae Sipper a huge amount of time to collect and compile the myths. But it takes a much longer time to create a myth. It is the power of artists to visualize myths that have continued uninterrupted from a point of view that is in line with the times. And I think you can also see a warning to modern society there.
The existence of scholars who collect Yamaguchi myths is also important.
Wakae Of course. The works on display this time are translations of the "now" era, and in 1000 years there may be works from a different perspective. I once again thought that collaboration between scholars and artists is truly wonderful.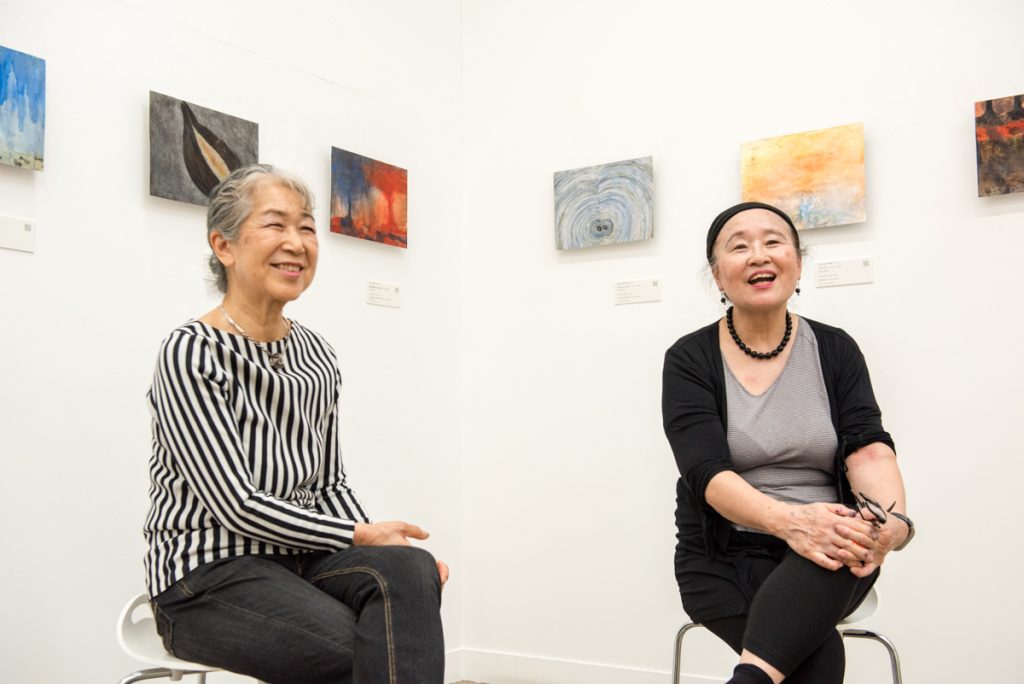 What Myths Are Telling Now –Myths of the End and Resurrection of Humanity-
Essays and Choice Myths by Mineke Shipper
Artwork Yuriko Yamaguchi
Venue : Kasuya Forest Museum of Contemporary Art
http://www.museum-haus-kasuya.com/
Exhibition period : Until Sunday, December 23
Closed : Monday, Tuesday, Wednesday
Opening hours : 10:00-18:00 (admission until 17:30)
*Reservation-only events will be held on 11/23 (Friday) and 12/2 (Sunday) during the exhibition period.
[Access to the museum]
About 15 minutes on foot from Kinugasa Station on the JR Yokosuka Line
■Get off at Shioiri Station on the Keikyu Line and take a bus bound for Kinugasa Station for about 15 minutes. Get off at "Kanaya Bus Stop" and walk for about 4 minutes.