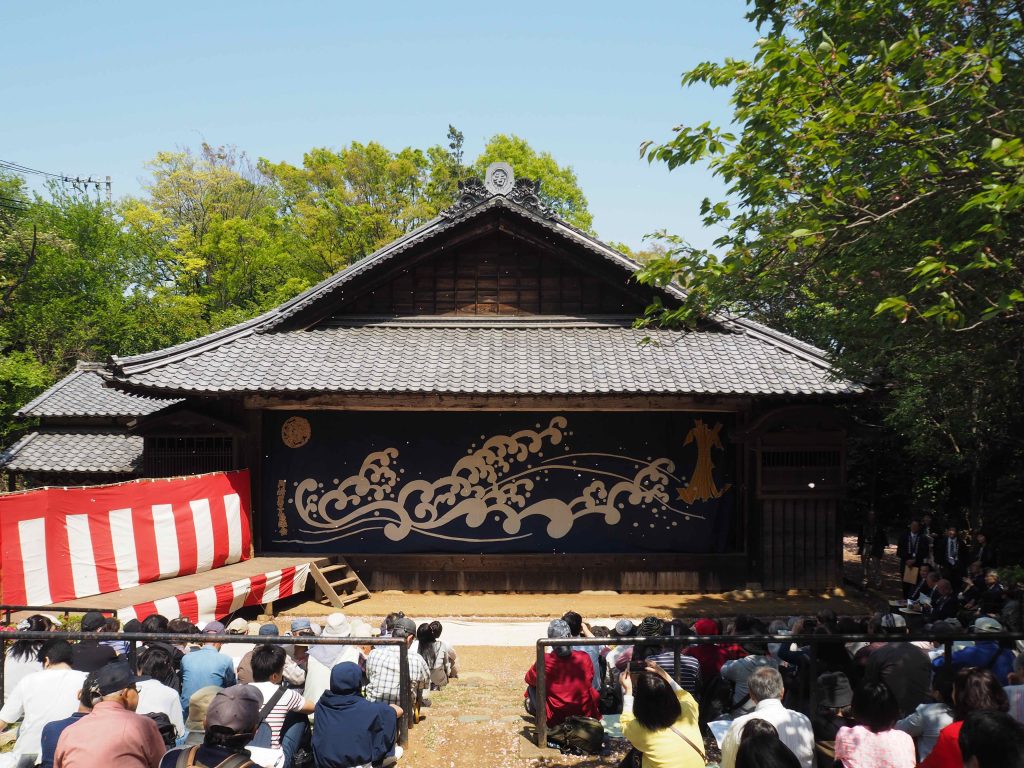 An event will be held to convey the culture of the old folk house's hometown!
~ What I want to keep telling ~ A gift from my hometown

Kawasaki Municipal Japanese Folk House Garden, which spreads out in a corner of Ikuta Ryokuchi, is a green museum with a total of 25 old folk houses, including 7 nationally designated important cultural properties, on a spacious site of about 30,000 square meters. .. It's strange that an old folk house with a thatched roof is nostalgic for the first time, and it makes me feel at ease.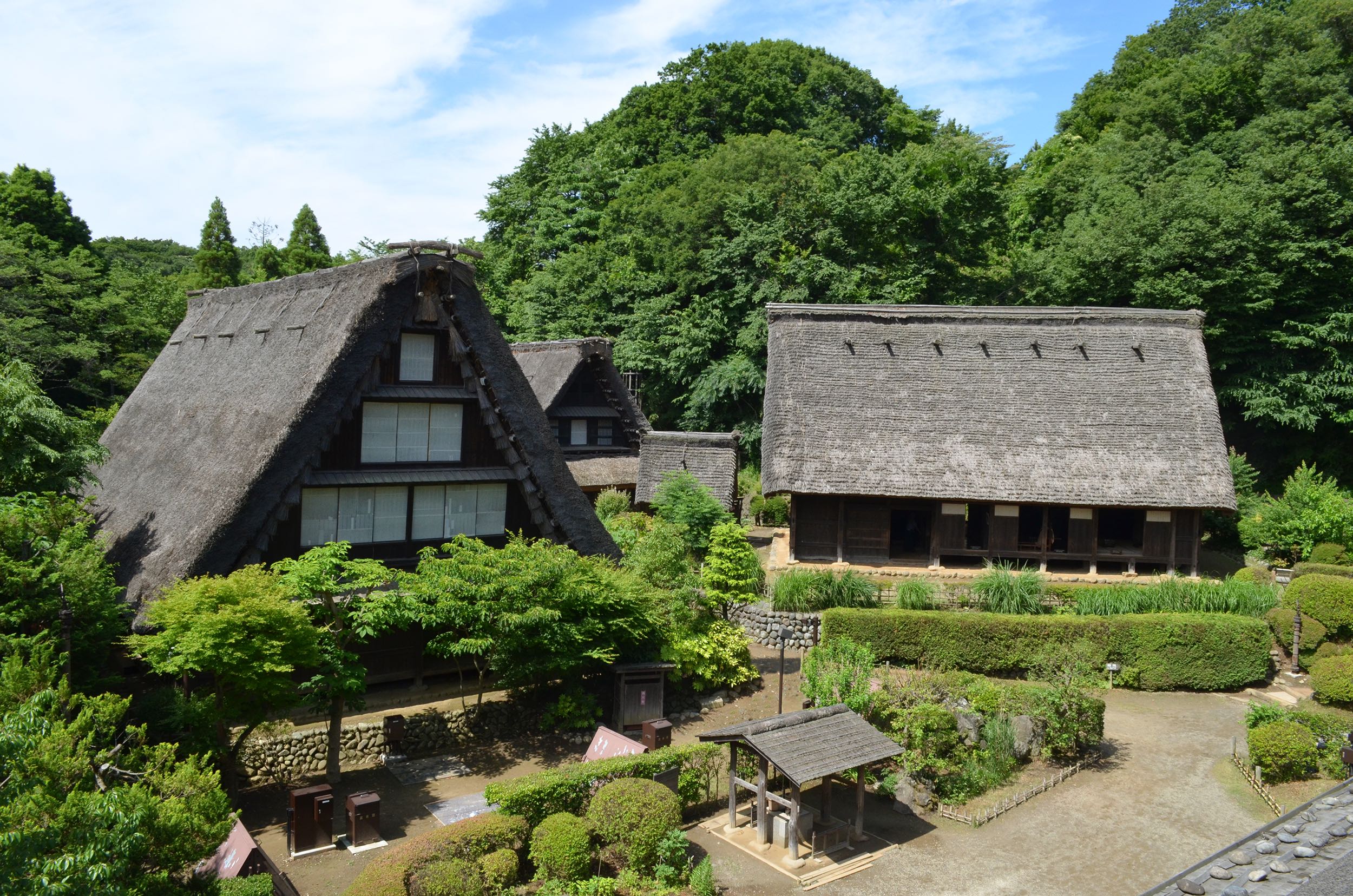 In a space surrounded by such old folk houses, an exciting event like spring will be held!
The theme areas are Kawasaki City, Kanagawa Prefecture, Koshu City, Yamanashi Prefecture, and Shiwa Town, Shiwa District, Iwate Prefecture, where old folk houses are exhibited in the park. There will be folk performing arts performances and product sales that are handed down in various places, so why not go out for a walk?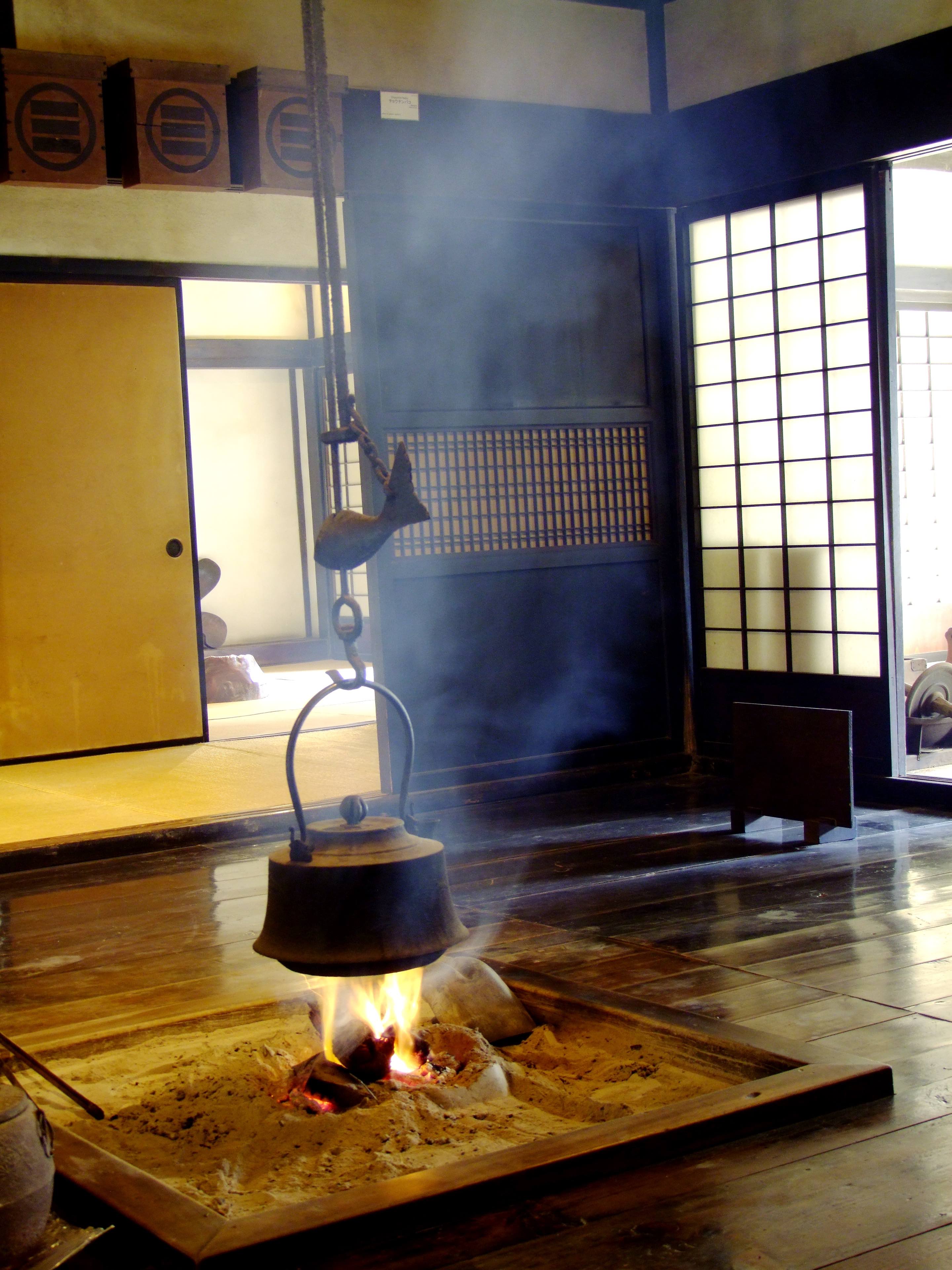 The "Old Funakoshi Stage," which is the venue for folk performing arts performances in the three regions, was built in 1857 in the late Edo period, and is a valuable building designated as an important tangible folk cultural property of the country. A magnificent one equipped with the necessary equipment for Kabuki plays, such as a revolving stage with a diameter of three rooms (5.4 m) and a Hanamichi with a soft-shelled turtle. When you sit on a bench and watch the folk performing arts on the stage, you will feel like you've slipped in the Edo period.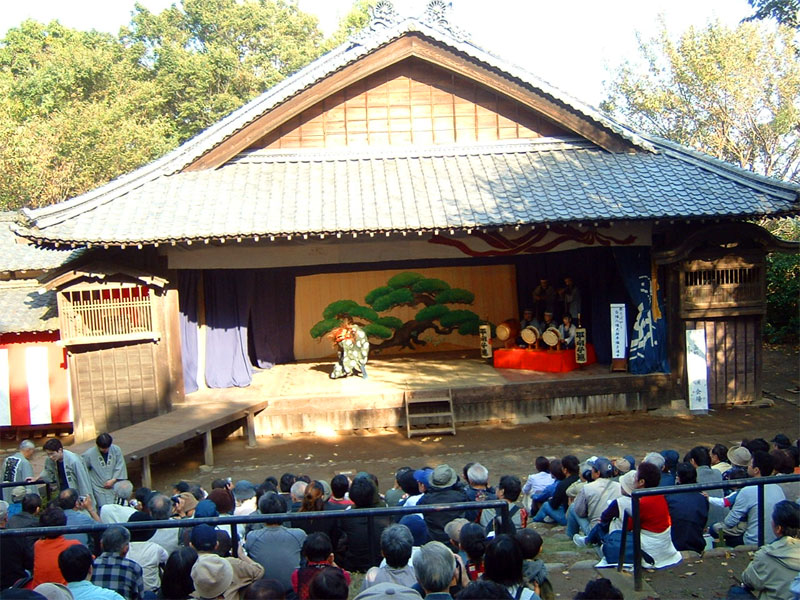 Food and drinks will be sold on the day, so you can enjoy the stage while eating and drinking like an old playhouse.
During the exhibition, wine lectures, lacquer brooch making experience, and indigo dyeing experience for foreigners will be held. Enjoy a relaxing day with your family and friends.
* Admission fee is exempted for those who watch entertainment performances and those who participate in lectures / experiences about this event. When you enter the park, please let us know that you will participate.
■ Schedule: March 23rd (Sat) and 24th (Sun)
■ Location: Kawasaki Municipal Japanese Folk House Garden
■ Application: All paid events require advance application. Please apply by email form, telephone (044-922-2181), or the ticket office of the main building.
* Click here for details !!
[Folk performing arts performance]
① Date and time: Saturday, March 23, 13: 00-
Shinjo Folk Performing Arts Musical Music (Kawasaki City Important Customs Technique Designation) * Kawasaki City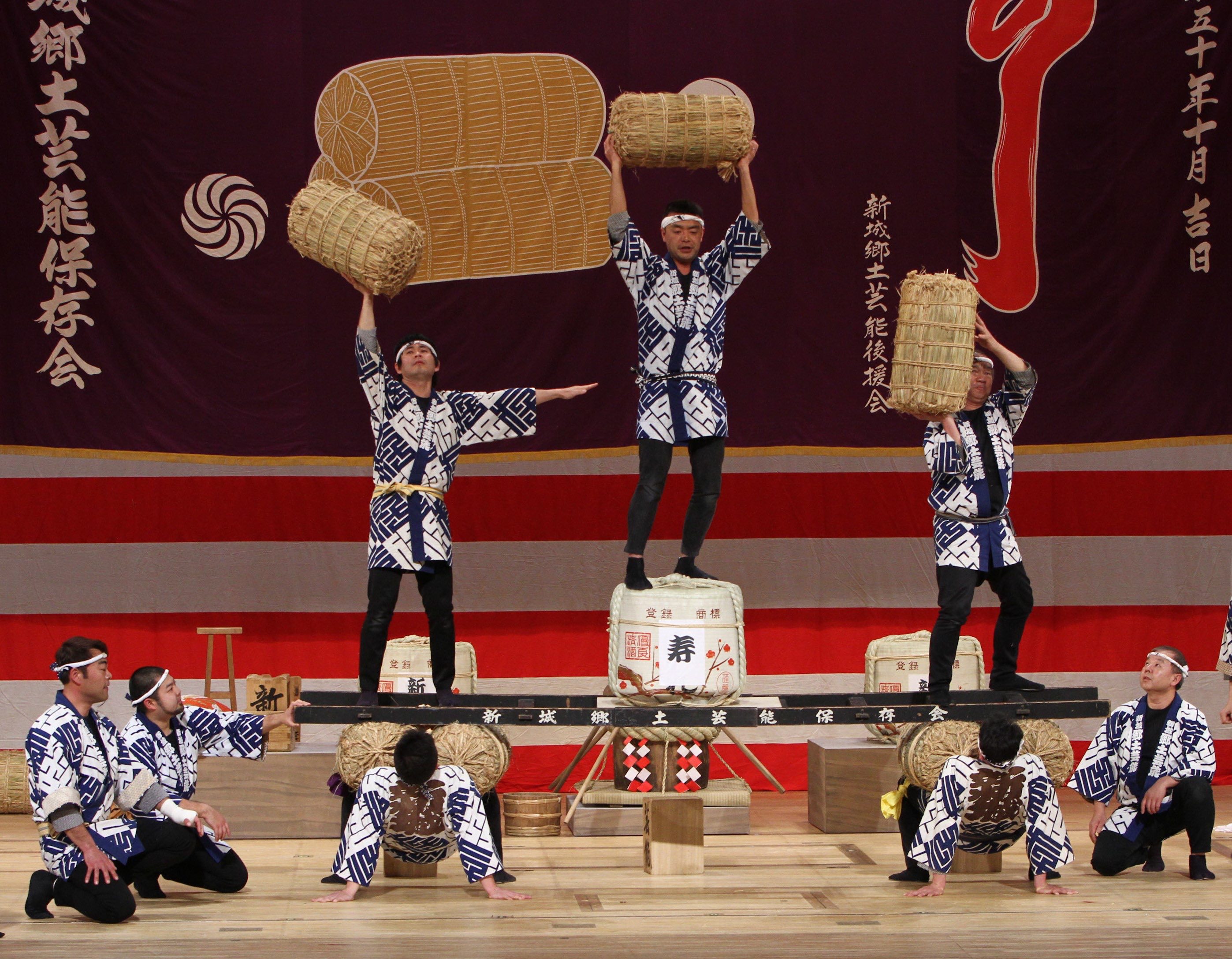 At the beginning of the Meiji era, young people who were proud of their strength and skill competed for strength using stones, mortars, bales and sake barrels during farm work. As the times have changed, it has evolved into a song holder that uses stepladders and boxes. On the other hand, the musical accompaniment is said to have started with the Kamakura musical accompaniment, which was started when Minamoto no Yoritomo became a shogun. The world where the musicians and the musical accompaniment unfold together is throbbing and harassing even in a lively atmosphere. Please enjoy the spectacular world selected as one of the 50 best folk performing arts in Kanagawa prefecture.
Harukoma of Ichinose Takahashi (Intangible Folk Cultural Property designated by Yamanashi Prefecture) * Koshu City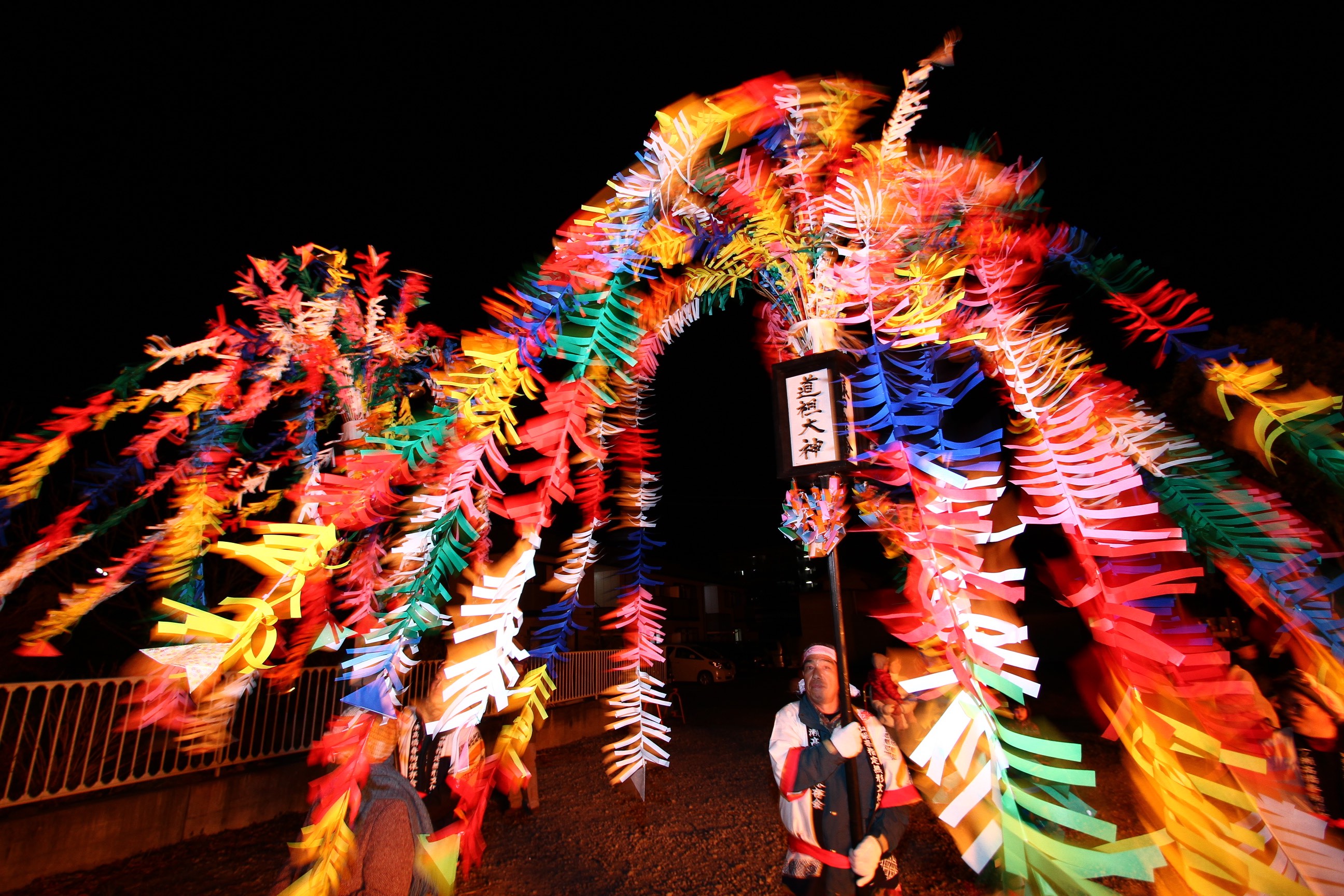 It is a traditional event of the First Full Moon that is handed down in the Ichinose Takahashi district in the northern part of Koshu city. In addition to celebrating the New Year, a man who plays the role of Tsuyuharai and the horse "Harukoma" decorated with origami, etc., dances to wish for the safety of the family and the abundance of five grains for the year. Please enjoy the gorgeous dance that is typical of the New Year.
② Date and time: 24th (Sun) 13: 00-
Yamaya's rice planting dance (nationally designated important intangible folk cultural property) * Shiwa Town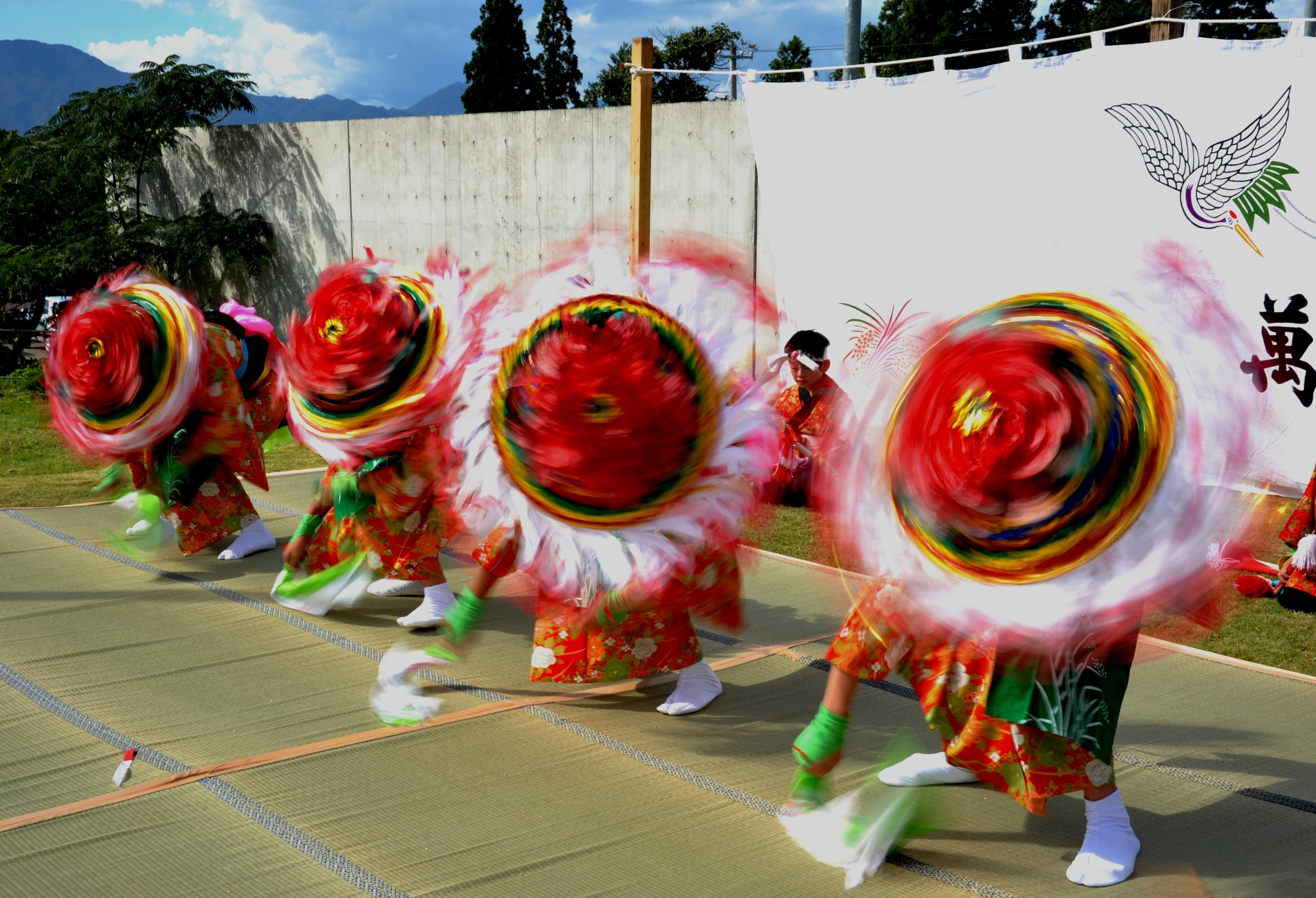 The rice planting dance, which is a pre-celebration event centered around the First Full Moon Festival, is one of the so-called "Zashiki rice planting". Beginning with the first full moon festival, it was once performed during the winter, visiting the houses of the husbands every day and night to pray for a good harvest that year.
The dance consists of rice-growing and farming activities, and if you perform the rice-growing process for a year, the total performance time will be as long as 4 hours. Please feel free to come and see us as we will be performing in a compact manner this time.
■ Fee (all seats are free)
Adults 2,000 yen, junior high school students and younger 1,000 yen * Free for viewing on the knees under 3 years old
<2-day set ticket> Adults 3,500 yen, junior high school students and younger 1,500 yen
* Seats with an English guide are also available (advance application required), so please feel free to visit us even if you are a foreigner.
* Rainy weather (rainy feathers will be distributed in rainy weather)
* Video shooting and photo shooting using a tripod are not possible.
■ Application email form


<< There are many other fun events! 》
[ Wine course]
You can enjoy Yamanashi wine and the cuisine of the famous bistro Le Bourgeon in Tama Ward.
* Minors and those who come by car are not allowed to participate.
■ Date and time: Saturday, March 23, 17: 00-19: 00
■ Fee: 4,000 yen
■Application email form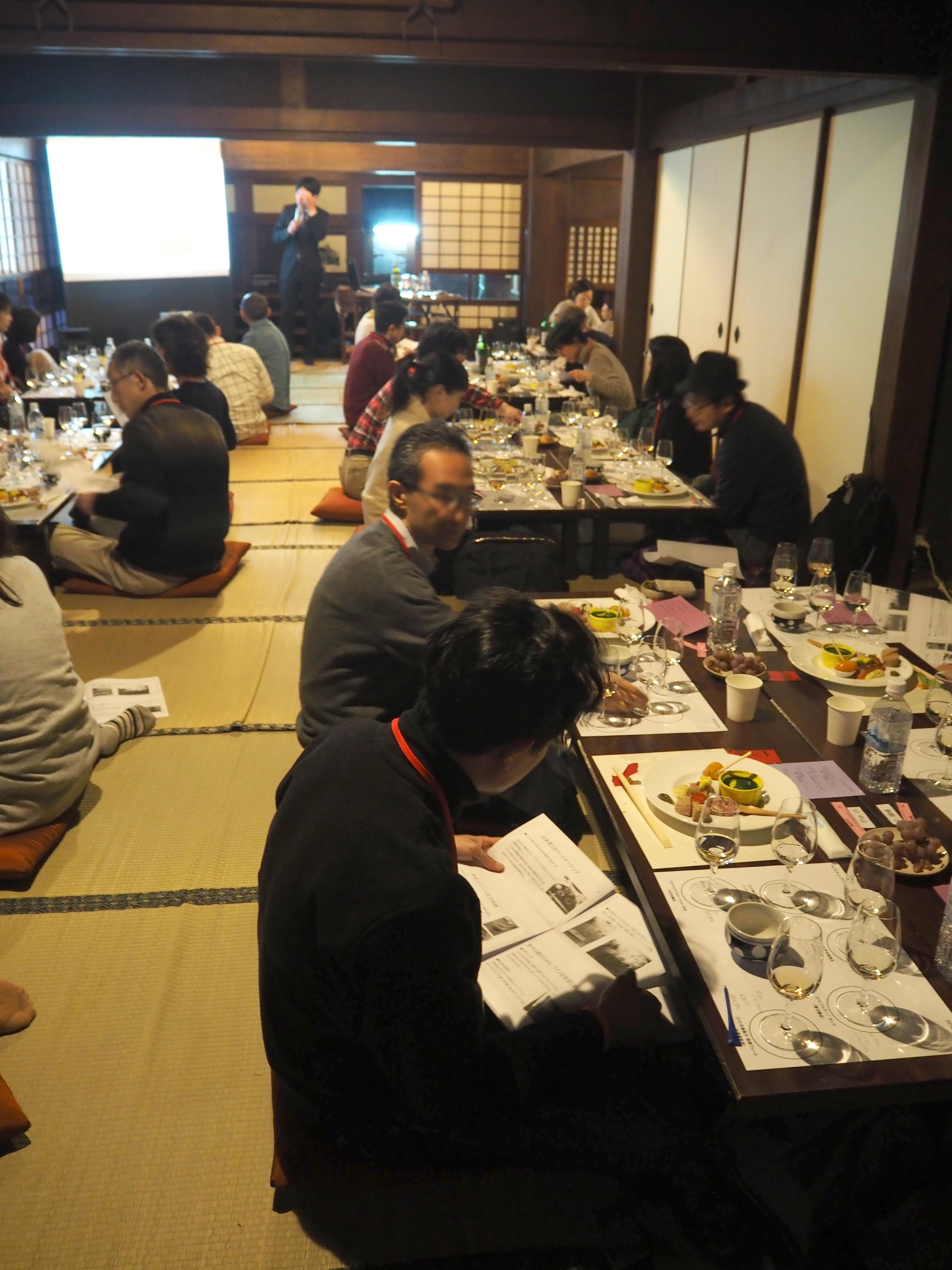 [Maki-e brooch making experience]
The brooches are colored using the techniques of "Maki-e" and "Raden" used in Japanese traditional craft lacquer ware.
■ Date and time: Saturday, March 23, Sunday, March 24, 10:00 ~ / 13:30 ~ every day
■ Fee: Large brooch 4,000 yen, small brooch 3,500 yen
■Application email form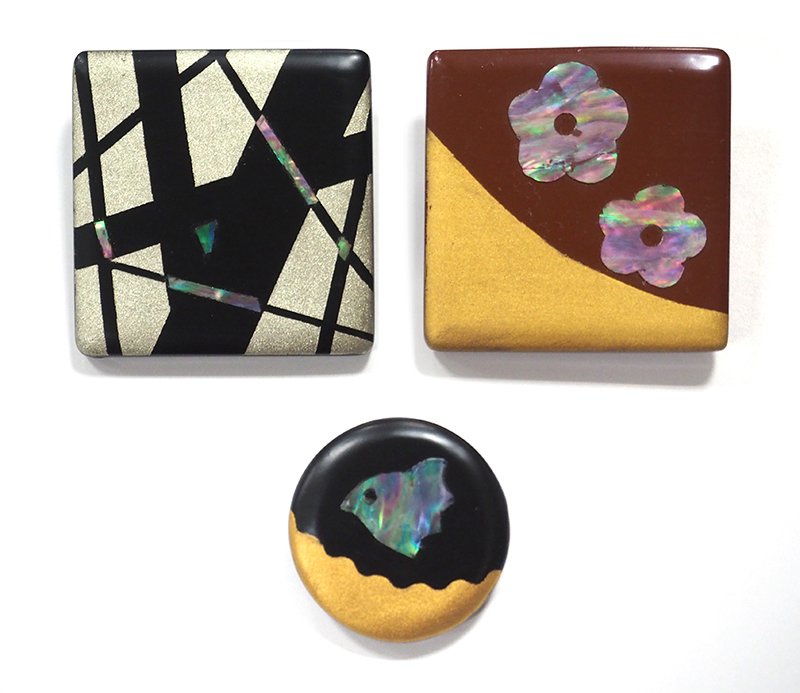 [Indigo dyeing experience (for foreigners)]
At the indigo dyeing workshop with an English guide, we will dye stalls such as silk with indigo.
■ Date and time: Sunday, March 24, 10: 00-11: 30/14: 15-15: 45
■ Fee: 5,000 yen
■Application email form