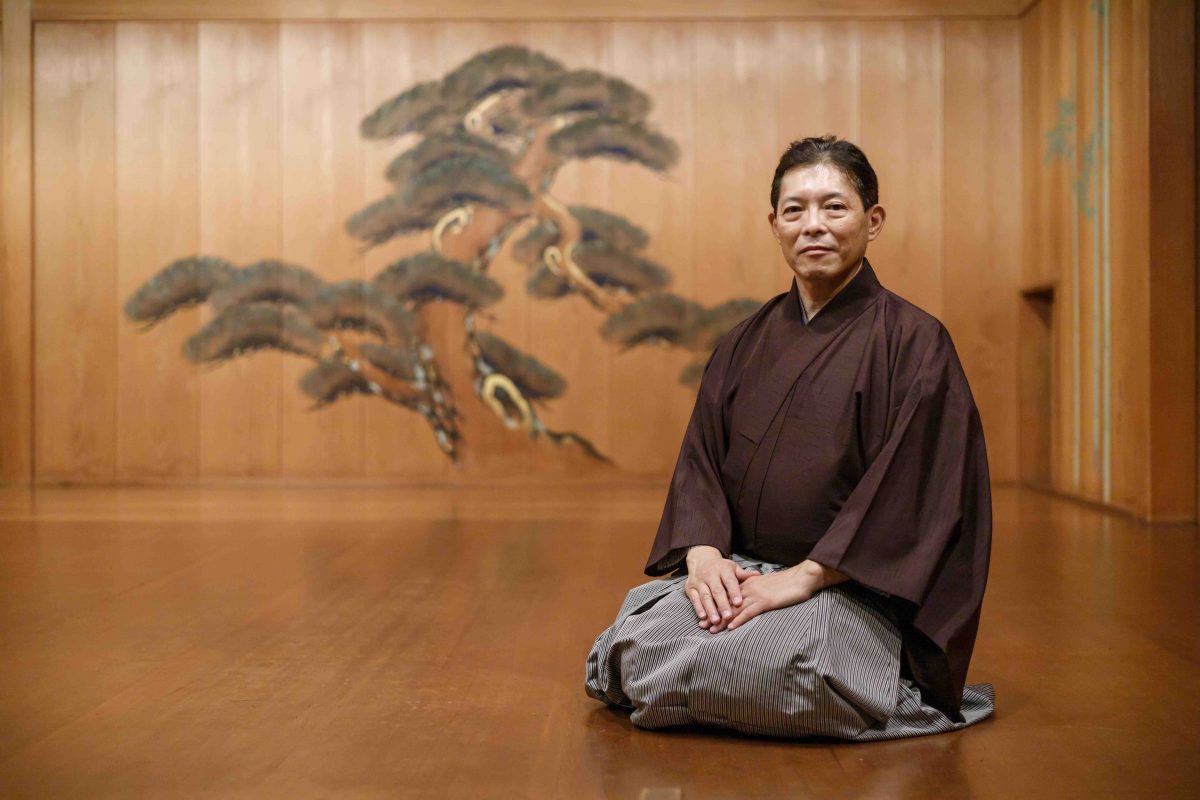 In 2020, the whole world has stopped due to an unprecedented disaster. How have the people involved in the performing arts overcome this crisis, with almost all performances being canceled?
We interviewed Kamakura Nohbutai, Kanta Nakamori, who is actively engaged in crowdfunding and zoom training while being in the world of traditional performing arts and is opening up a new world.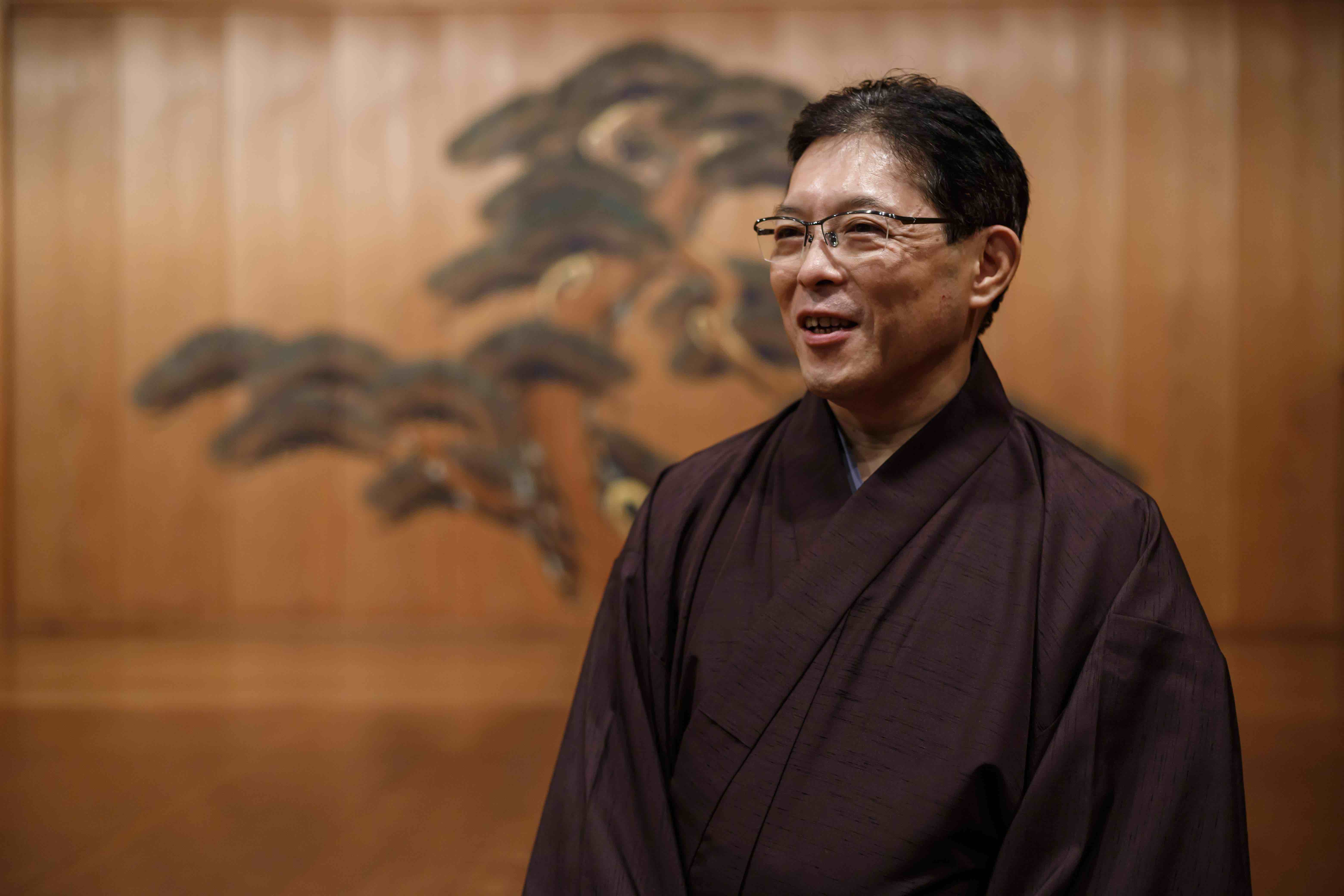 I heard that the people involved in traditional performing arts were in a difficult situation due to the Korona-ka.
For us, the performance on March 12th was completely suspended at the end. After verifying the effects of infection prevention measures and formulating prevention guidelines, we finally resumed the performance on September 22, using various subsidies, but we could not do anything for about half a year. Will be. Until the state of emergency was lifted in May, our disciples were not practicing, so our income was almost zero. It was a really difficult time.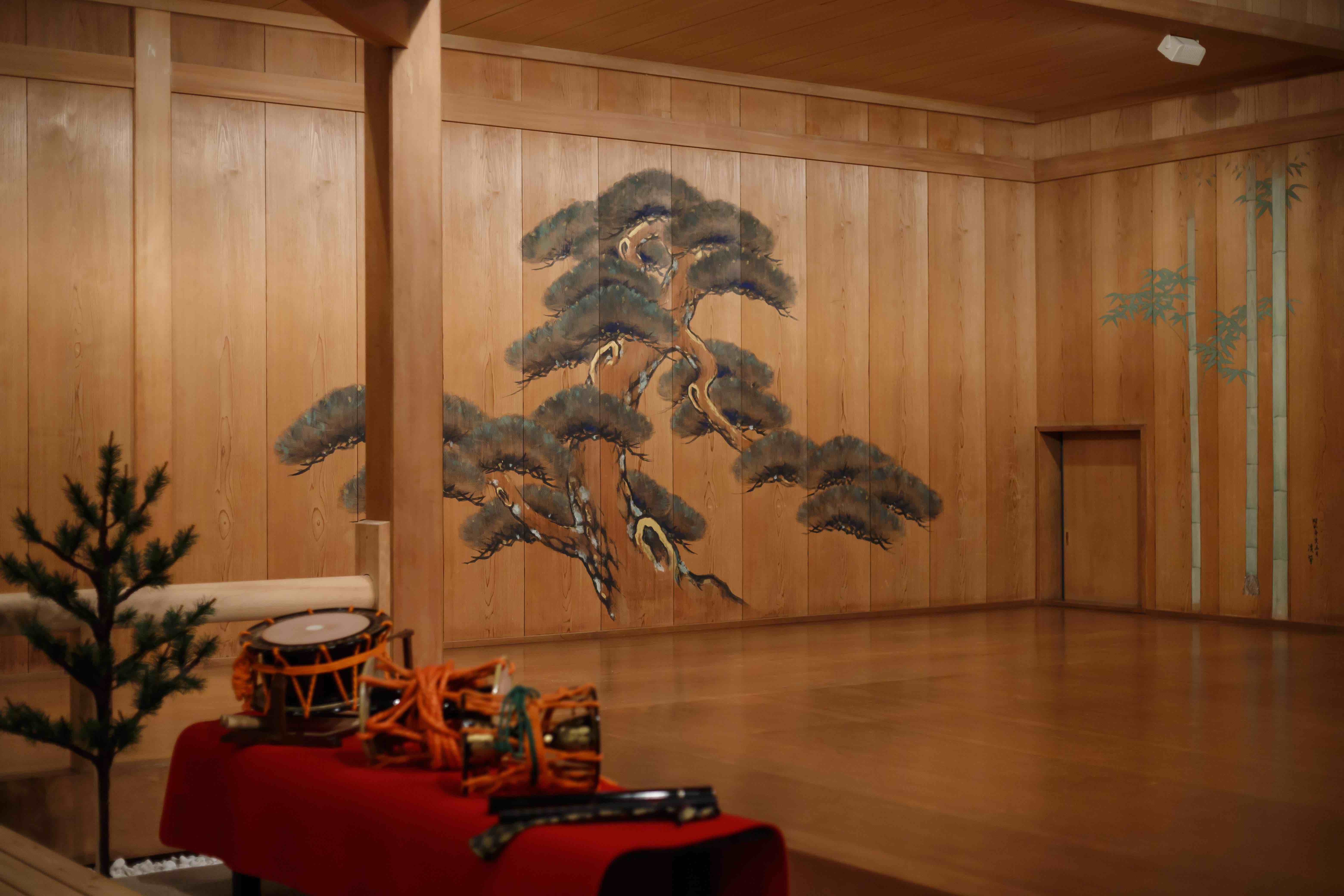 It seems that you did not just go through such a period silently, but worked on various new things.
I had plenty of time, so I first opened a YouTube channel. The content is centered on commentary on the stage, Noh masks, and costumes. We hope that you will take this opportunity to become interested in Noh and to motivate yourself to go to performances or start practicing after the corona has converged.
We actually received inquiries from several people, so we started to practice zoom. Some people have contacted me from London. There is a time lag online, so it can be difficult to do, but I am still practicing in London twice a month.
It seems that some organizations distribute videos of performances for free, but I haven't done so so far because it may hunt me down in the future.
It feels like a surprising combination of traditional performing arts and online.
That's not true (laughs). I also participate in online drinking parties, where I get new information and meet new customers. Originally, I started facebook after being recommended by my friends, but it's been about 10 years now. To be honest, it was annoying at first, and I felt like I was reluctant to start (laughs), but now I have nearly 5,000 "friends".
This time, we also worked on crowdfunding (CF )
CF was triggered by a voice from the Yomiuri Shimbun.
* Click here for CF of Kamakura Nohbutai !
I saw an old reporter complaining about my plight on facebook, and he gave me a lot of support. I was so happy to hear the support of many people, including my high school classmates and the support of my "friends" on facebook.
Not limited to traditional performing arts, there is an idea that it is not cool to make a soft sound, so it is not that I was not hesitant to work on CF. But if you're really in trouble, you should honestly say "please help". If you don't appeal, you won't be able to tell what you really are.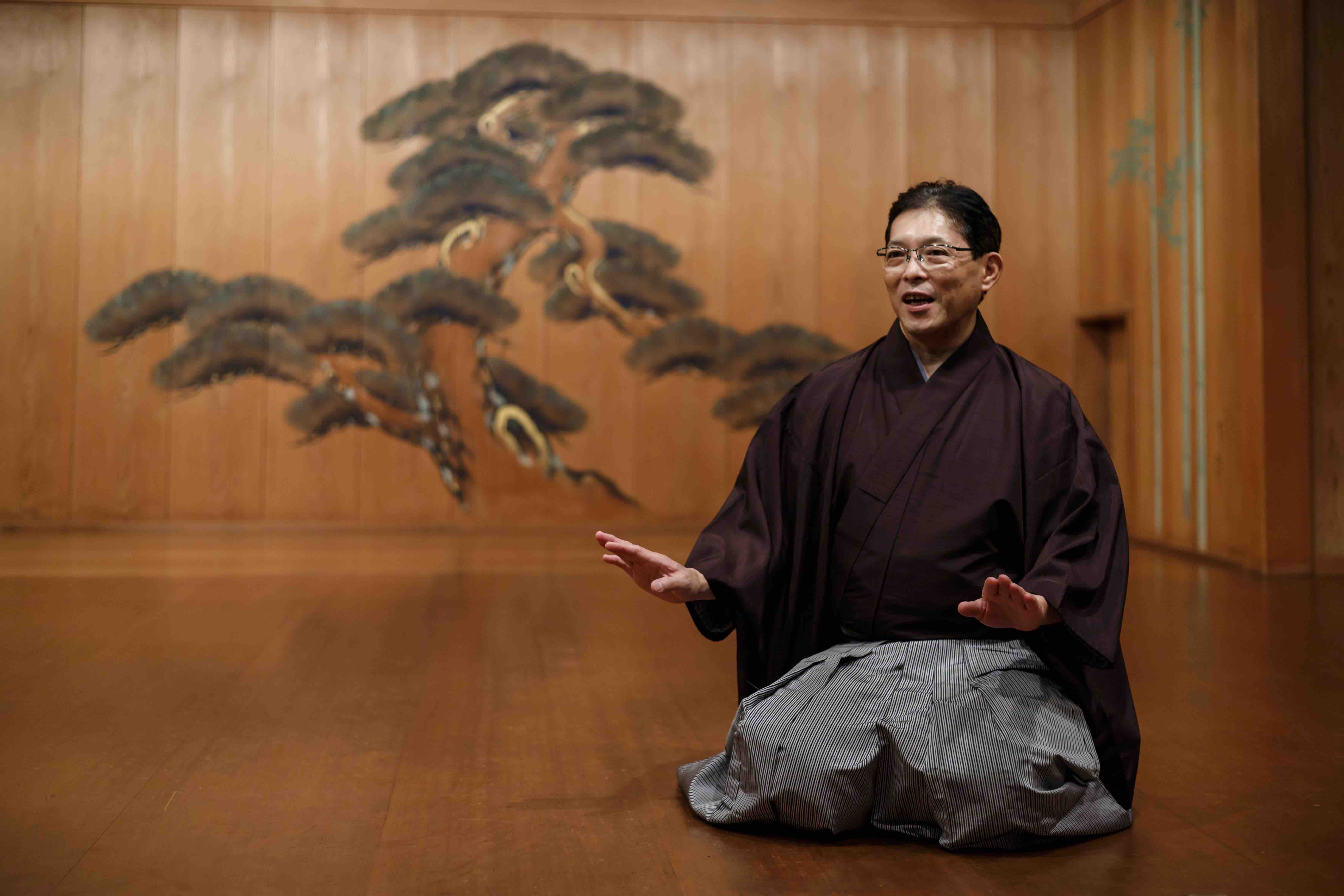 Another CF was held at Kamakon , a volunteer group active in Kamakura.
In August, he planned the "Machi noh Noh Performing Arts Festival" from the idea that "I think we can support by using the stage of the Kamakura Noh Stage and paying the usage fee." Not only traditional performing arts, but also jazz guitar, piano, violin, juggling, picture-story show, etc., all 12 groups performed, and the performance was distributed on YouTube. This has led to an increase in the number of YouTube channel subscribers, and the fact that we have been able to appeal to the wide range of uses of the Kamakura Nohbutai is also a harvest.
There used to be an image of Noh Kyogen as "what a person who understands sees", but that leaves us behind in the flow of the times. You can't actually get it without sowing the seeds. In order to sow seeds, it is important to carry out dissemination activities such as student appreciation events, so I am deeply grateful to Kanagawa Prefecture and Kamakura City for their support.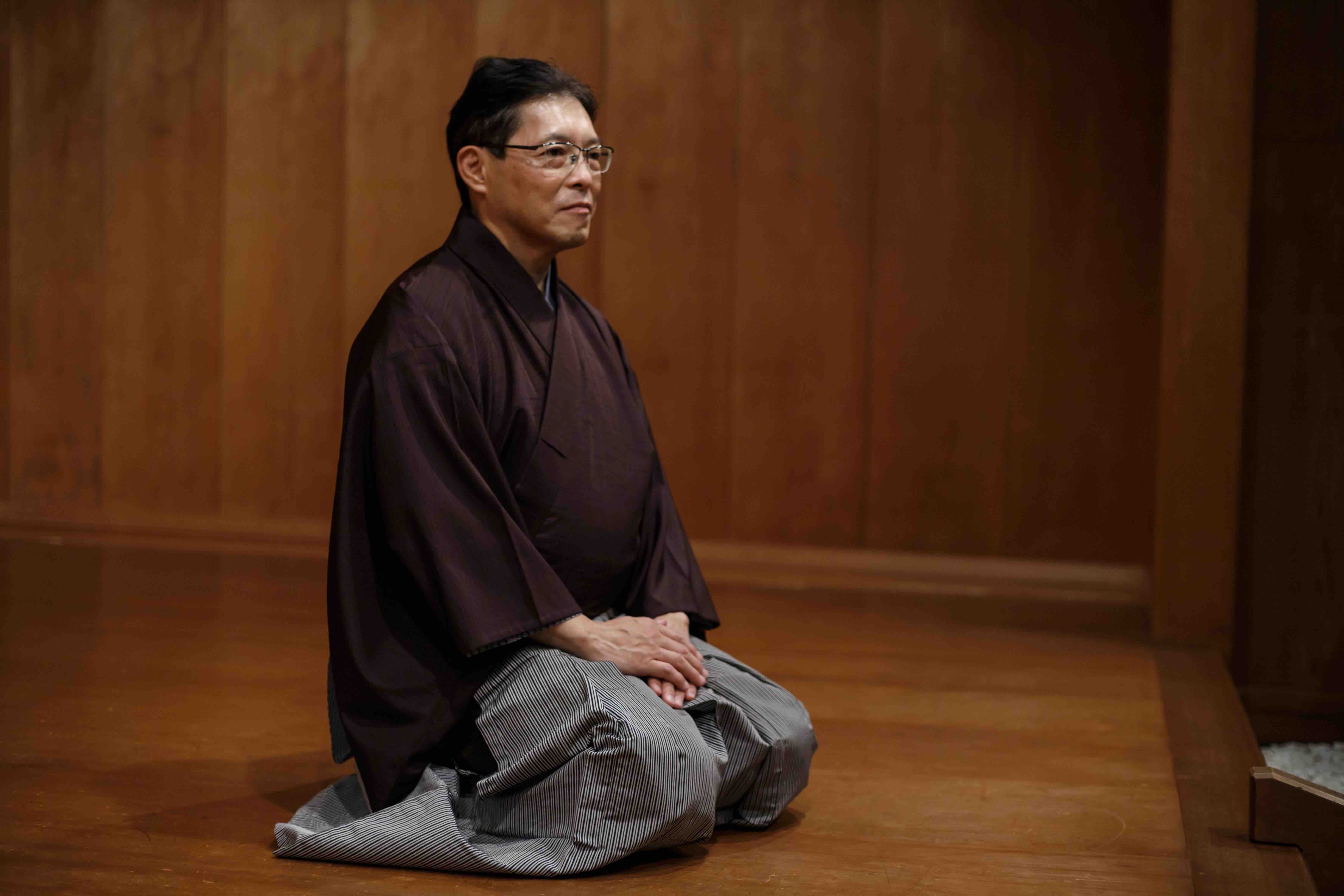 I have the impression that Kamakura Nohbutai is active in new attempts.
At the Kamakura Nohbutai, subtitles in both Japanese and English have been projected on the side of the stage for some time. At first, there were many negative opinions, but when we actually tried it, it was well received by our customers. It may have been better to focus on simple explanations so that you can read the song quickly while watching the stage, instead of translating the whole sentence of the song. Also, we are already considering changing the lighting to LED (although there are issues to consider, such as the color of the costume changing and appearing), and in the future I would like to incorporate projection mapping as well. ..
Although the Korona-ka was a great disaster, the opportunities for us to be taken up by the media have increased dramatically, and our responsiveness has also improved. Taking this as an opportunity, I would like to consider actively acquiring sponsors in the future. Since the stage curtain of the theater contains the sponsor's name, it's an extreme story, it's an ant to put the sponsor's name next to the pine on the end plate (laughs).
In order for Noh Kyogen to continue in the future, I think it is necessary to work on new things while valuing tradition. I would like to exchange opinions with a wide variety of people and create a stage that will please our customers.