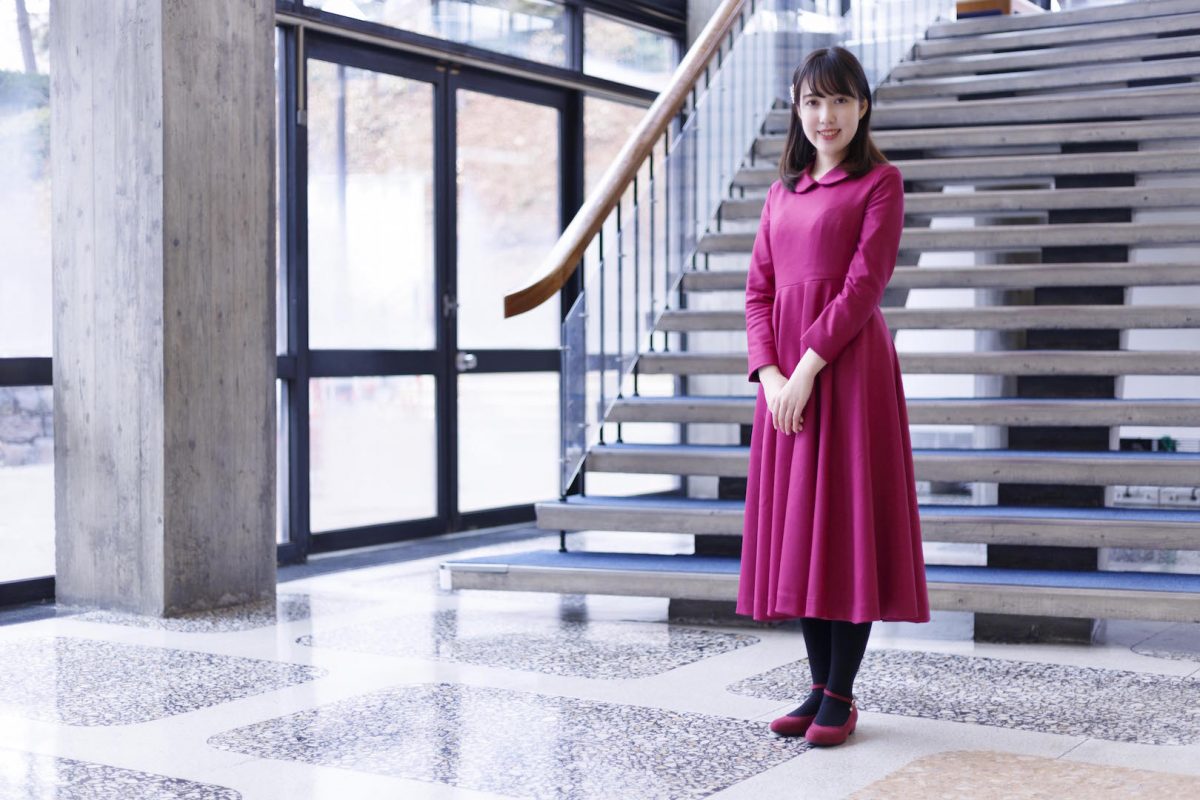 A special concert "Fresh Concert" by the Kanagawa Philharmonic Orchestra, which delivers gorgeous performances by up-and-coming young performers. This time, which is the 15th time, Takae Kojima (violin) who won the highest award in the junior high school students section of the 35th Kanagawa Music Competition held last year, and Anna Ojo who won the 44th Pitina Piano Competition Special Grade Grand Prix. (Piano) will appear.
We asked Mr. Ojo, who was born and raised in Yokohama and dreamed of co-starring with the Kanagawa Philharmonic Orchestra, about his enthusiasm for the concert and his dreams for the future.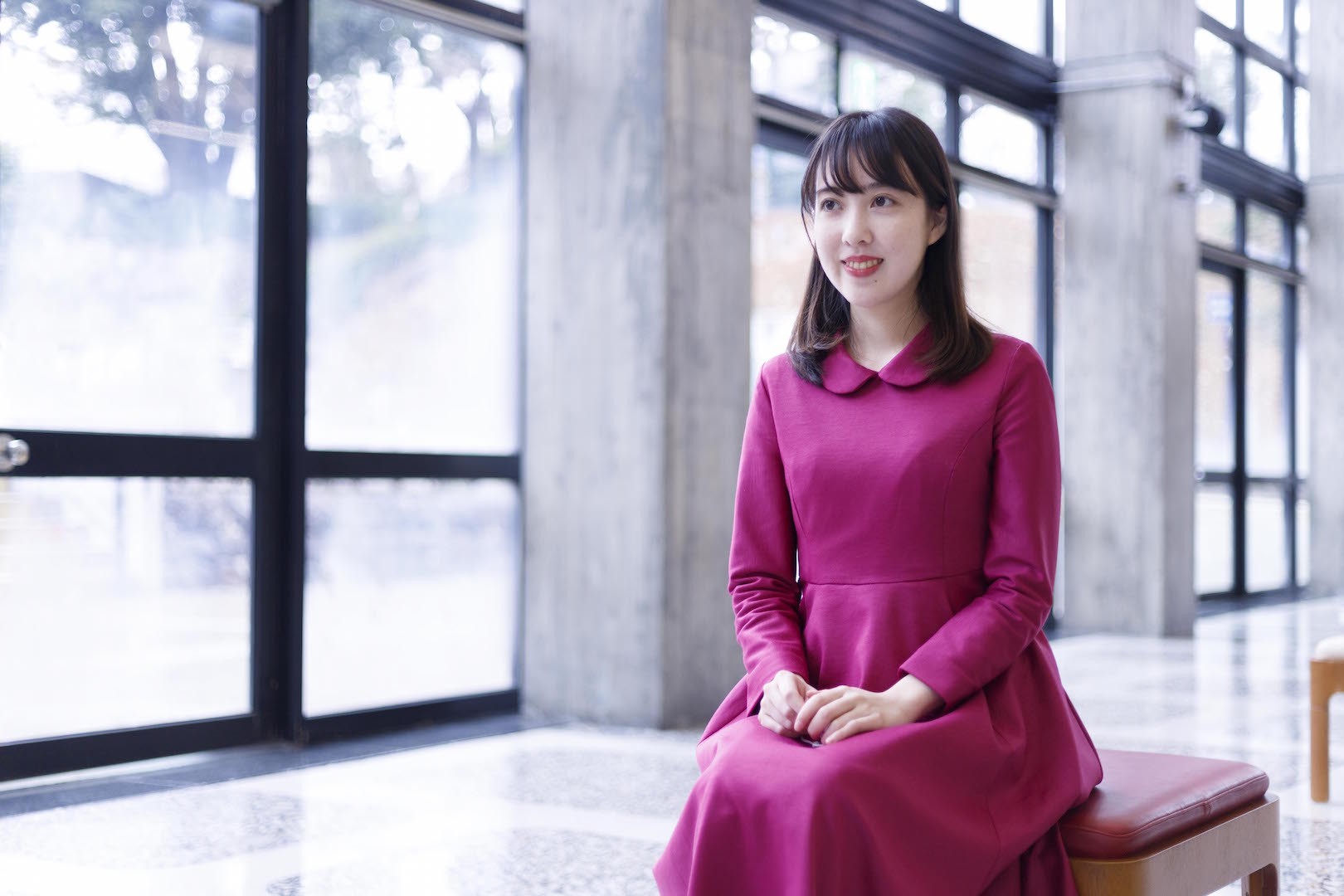 What made you start playing the piano?
My mother is a piano player, so I heard that I had been playing the piano at home since I was about two or three years old. My mother, who was watching it, taught me how to play the piano when I was four years old, so I feel like I was playing the piano when I noticed it (laughs).
You have achieved excellent results in numerous competitions.
I first entered the Pitina competition when I was in the first grade of elementary school. The teacher I was learning at that time recommended me, but I myself liked playing in public from an early age, so I enjoyed going to the competition. So I think I wasn't very interested in winning the prize. However, in many cases, winning a prize at a competition gives me the opportunity to perform at a concert, which was my pleasure and goal.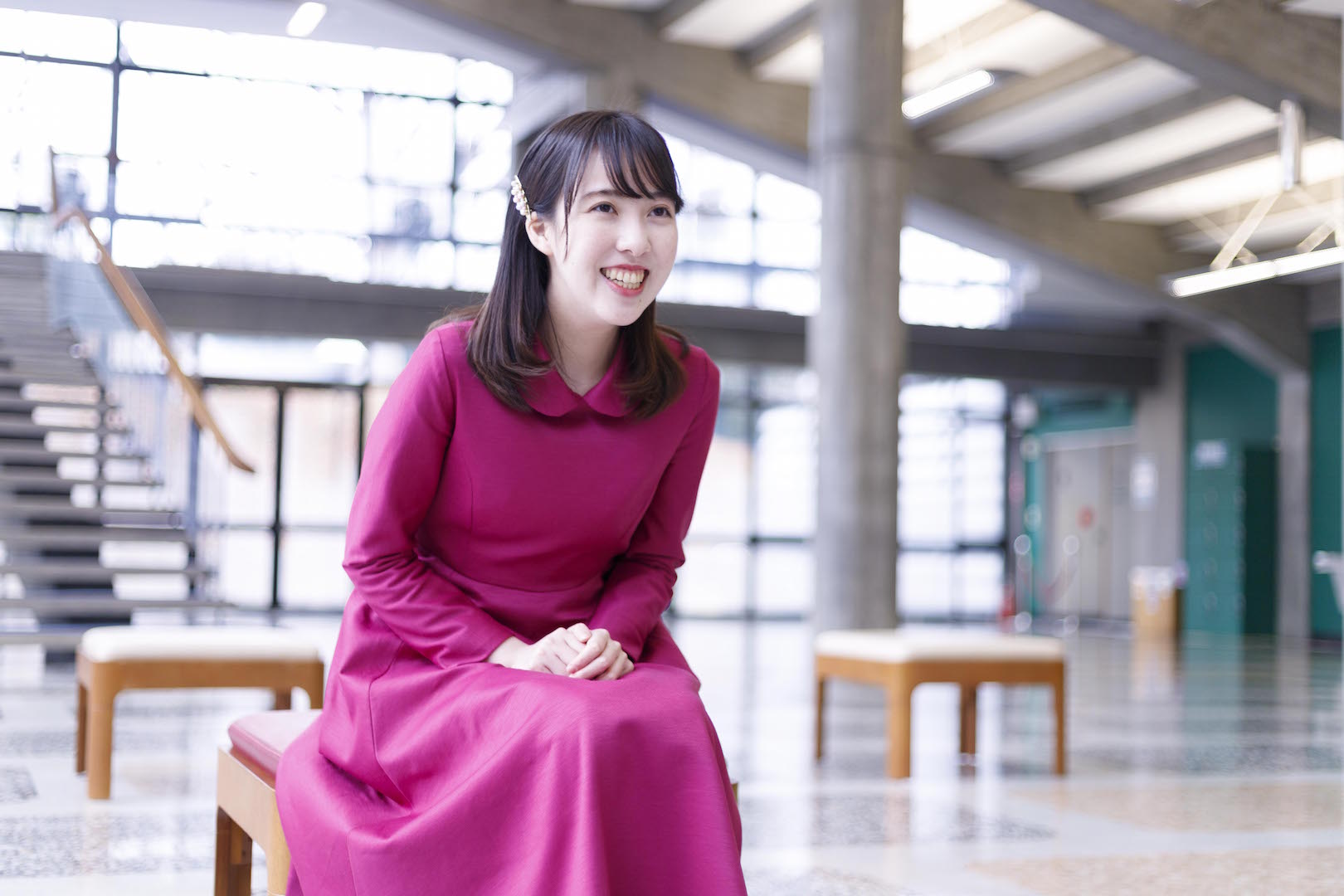 You have already experienced co-starring with an orchestra.
I have participated in chamber music and small string quartets since I was a kid, but I haven't performed with an orchestra since I became a college student. Playing a concerto has been a dream since I was little, so I was very happy. I continued to challenge the Pitina competition not because I was aiming for the Grand Prix, but because I could play with the orchestra at Suntory Hall if I stayed until the final, so I worked hard with that goal.
This time it is a co-star with Kanagawa Philharmonic Orchestra
I was born and raised in Yokohama, so I've been to Kanagawa Philharmonic Orchestra many times. Whenever seniors attending the same music class co-starred with Kanagawa Philharmonic Orchestra, I always went to listen and dreamed that "someday I too!" I'm really honored that my childhood dreams are about to come true.
It's nice to be able to play at the Kanagawa Prefectural Music Hall. Since it is often the venue for competitions, I first stood on the stage of the concert hall when I was in the first grade of elementary school. It was my first time to play in such a magnificent hall, so I remember being overwhelmed by its size. I'm really happy to be able to play the concerto with my favorite Kanagawa Philharmonic Orchestra in this historic hall.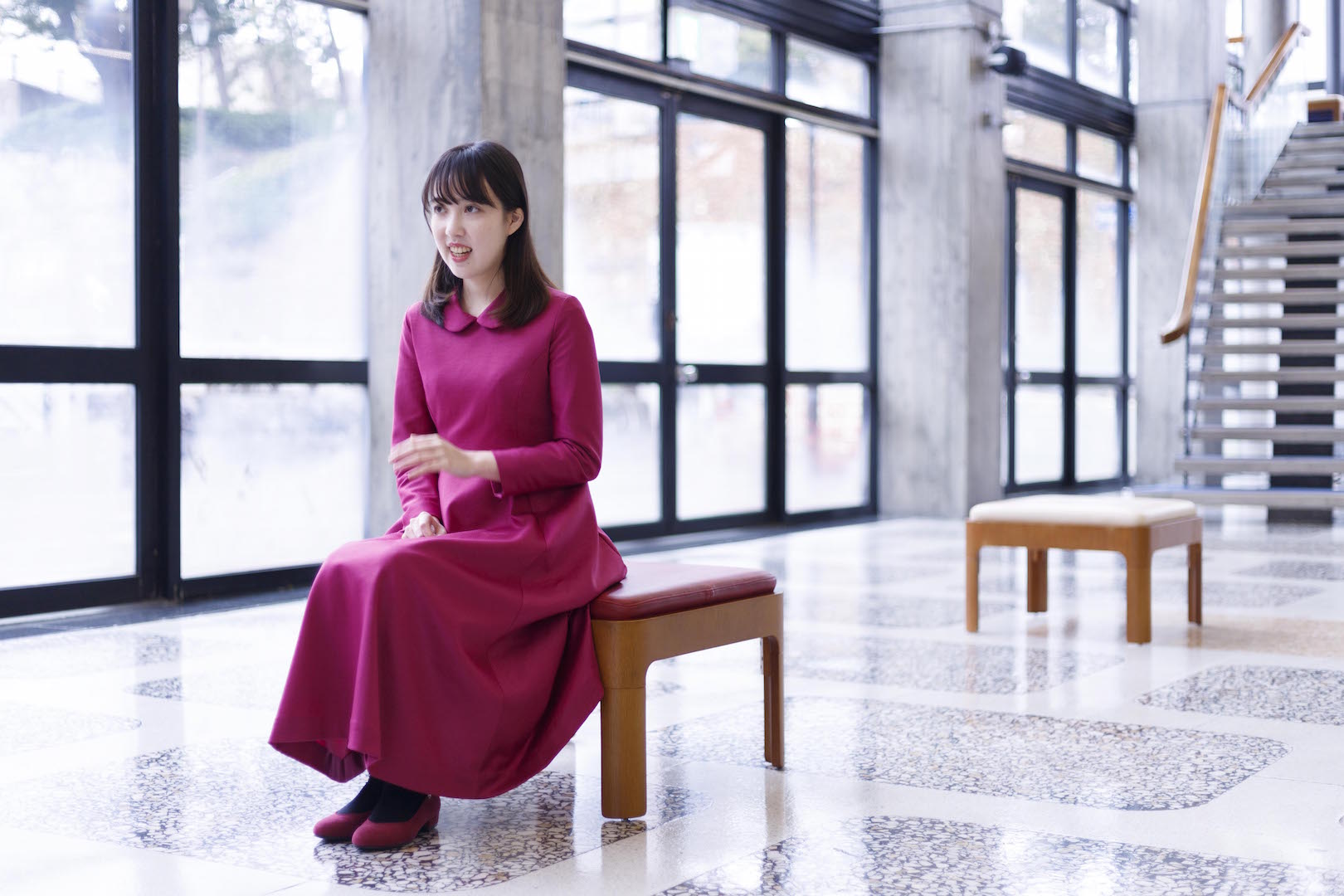 Could you introduce Ravel's piano concerto to be performed this time?
Pisha! It is a song with an impact that begins with the sound of a whip. After that, the sounds of various musical instruments such as piccolo will be played, so I think it is a song that even people who are not familiar with classical music can enjoy. From the first time I listened to it, I was obsessed with its charm and listened to it. It also appeared in "Nodame Cantabile". It's a song I've always admired, and I've always wanted to play it, so I'm just happy.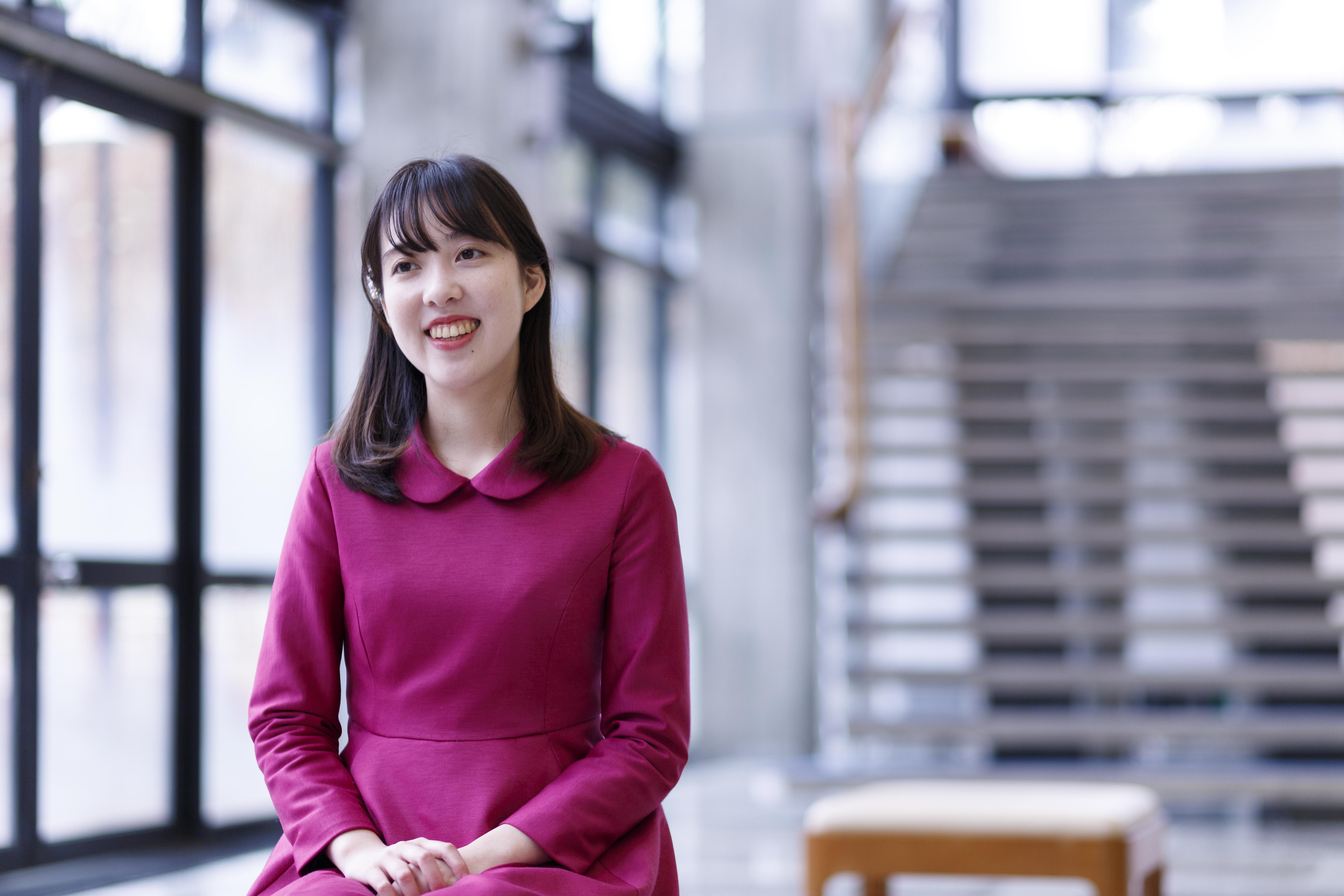 Please tell us your dreams as a pianist and your future aspirations.
I have many opportunities to perform in front of you, so I would like to cherish each one and pursue music that reaches the hearts of the customers who come to listen to it. For example, when invited to a school or community event, many customers are usually unrelated to classical music. I hope to convey the appeal of music to those people as well.
I also have a desire to study abroad, so I would like to study at an overseas music school at least once. I can't make a concrete plan right now, but I definitely want to try it when the Korona-ka is over.
thank you very much!
[Kanagawa Philharmonic Orchestra "15th Fresh Concert"]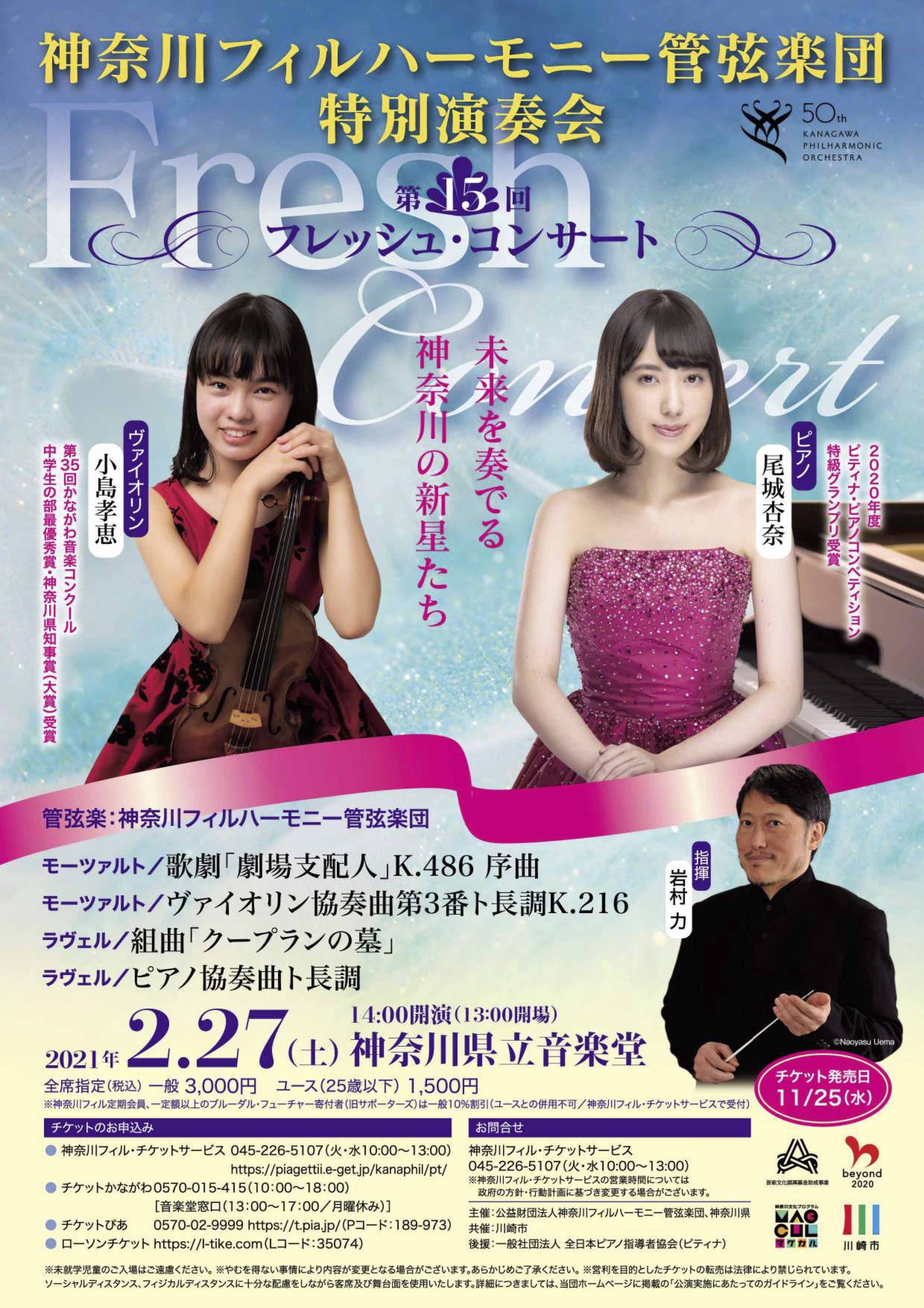 [Date and time] February 27, 2021 (Sat) 14:00 start
[Venue] Kanagawa Prefectural Music Hall
[Conductor] Riki Iwamura
[Co-star]
Takae Kojima (Violin) [The 35th Kanagawa Music Competition Junior High School Student Division Grand Prize, Kanagawa Governor's Award (Grand Prize)]
Anna Ojo (Piano) [44th Pitina Piano Competition Special Grand Prix and Minister of Education, Culture, Sports, Science and Technology Award]
[Main songs]
Mozart / Opera "Theatrical Manager" K.486 Overture
Mozart / Violin Concerto No. 3 in G major, K.216
Ravel / Suite "Le Tombeau de Coupin"
Ravel / Piano Concerto in G major
* Performers, songs, etc. may change due to unavoidable circumstances.
[Price] All seats reserved ¥ 3,000 / Youth (under 25 years old) ¥ 1,500
[Inquiries] Kanagawa Philharmonic Orchestra Tel.045-226-5107 (Tuesday / Wed 10: 00-13: 00) / Ticket Kanagawa Tel.0570-015-415
* Please refrain from entering preschool children.
**********************************
The application for this gift has been closed. Thank you for many applications.
[Summary of gift application]
From 14:00 on Saturday, February 27, we will present 3 groups of 6 people with a viewing ticket for the "15th Fresh Concert" to be held at the Kanagawa Prefectural Music Hall.
【Application method】
If you would like to receive a viewing ticket, please apply using the application form below. We are looking forward to your application.
[Application deadline]
Until Friday, February 12, 2021 23:59
[Lottery / Winning Announcement]
Winners will be notified by e-mail, so please be careful about your junk e-mail settings. The email will be sent from the Magcal.net Net Management Office (info.magcul@gmail.com).
Winning announcement will be replaced by the winning notification by the above email. On the day of the performance, please present the winning notification email at the reception desk of "Kanagawa Prefectural Music Hall" at the venue. The staff will give you a ticket.
* The personal information you receive will not be used for any purpose other than the lottery.