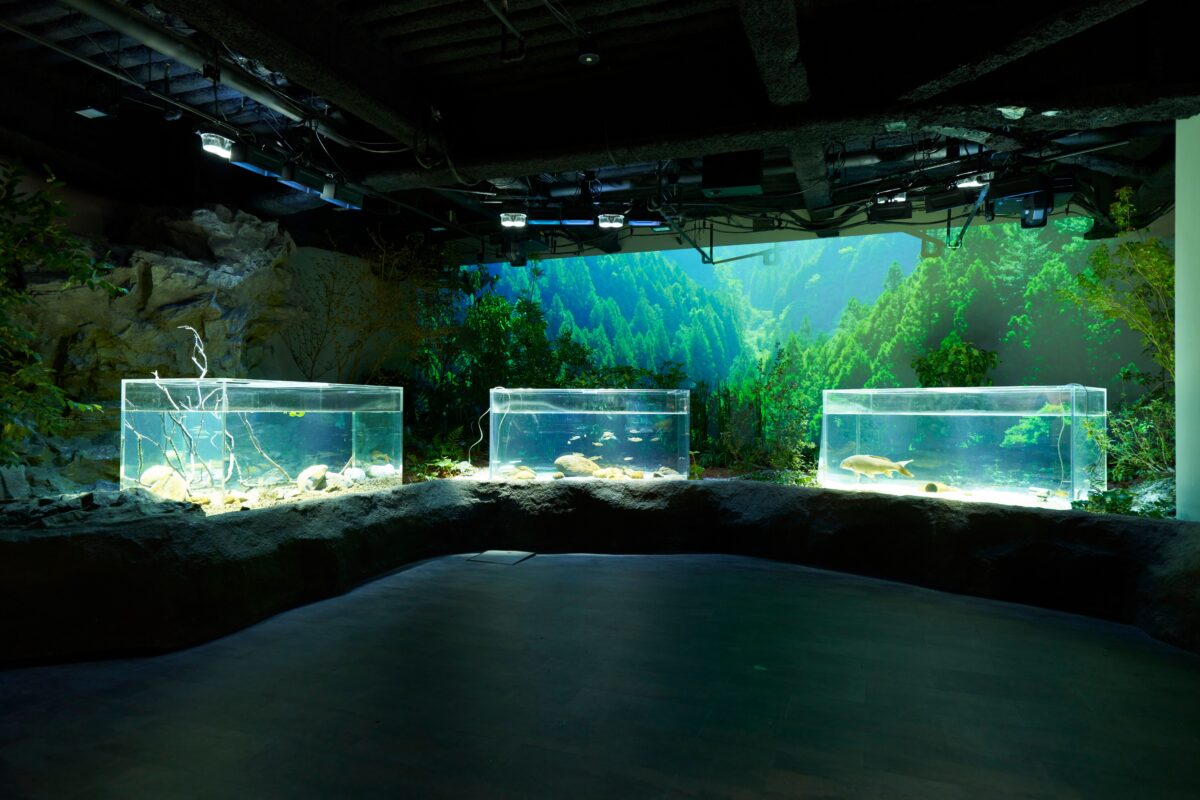 What kind of creatures come to mind when you think of golden creatures?
After seeing this special exhibition, you may come to imagine "catfish".
From April 20, 2021 to June 30, 2021, "Kawasui Kawasaki Aquarium" in Kawasaki City is holding the "Golden Fish Expo-Discovered in the Tama River" Golden Catfish "-". Here, golden fish from all over the world are exhibited, but the golden catfish found in Kawasaki City is on special display for the first time.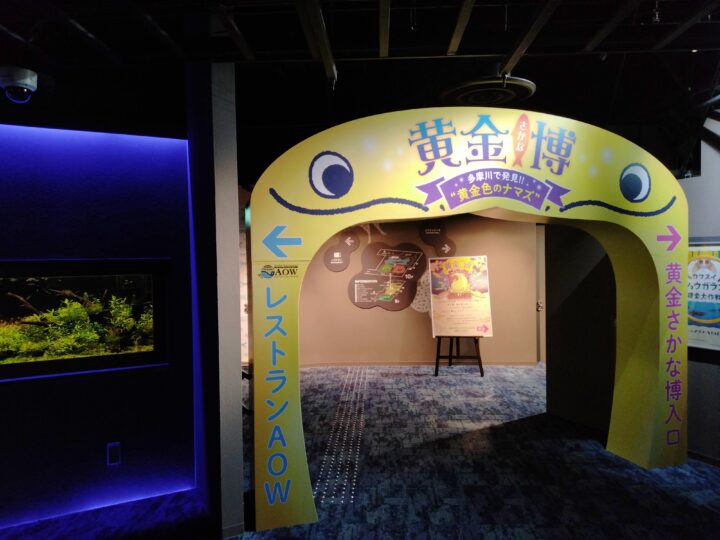 This golden catfish was caught in the Tama River (Takatsu Ward, Kawasaki City) in June 2020. After that, it was donated to the Nikaryo Seseragikan and is currently on display at the Kawasui Kawasaki Aquarium. The name was also called for, and it was named "Tamasan", which is a combination of "Tamagawa x Catfish".
When you actually meet Tama-san, he is truly golden, just like his name suggests. When the light hits it from above, it sparkles with reflections, making it look even more golden. It is called a yellow variety, and it is said that it is rare nationwide because the body has very little pigment.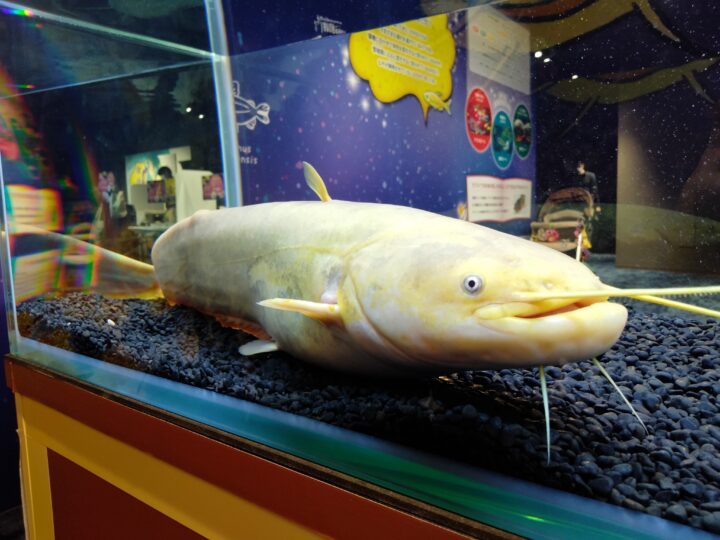 What a charming place
In addition to Tamatsun, 9 types of golden fish such as "Asian Arowana", "Dorado Cat", and "Golden Tetra" are displayed in a special space. They're all really golden. The reason why they are golden is different depending on the type, such as the fact that they are shiny due to acquired microbes on their bodies, or to make it easier to find pairs. It arouses the interest of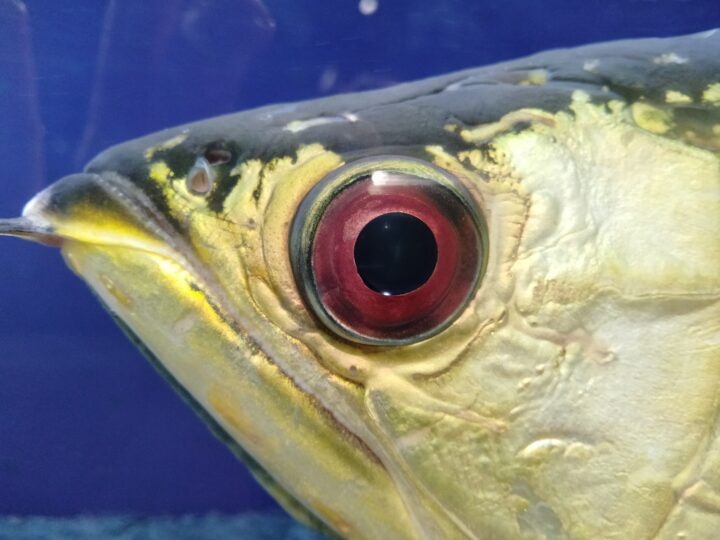 asian arowana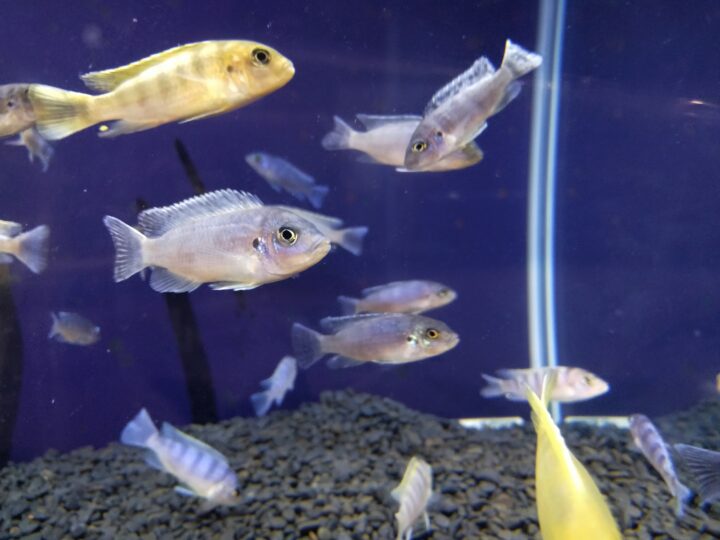 golden zebra grid
The fun doesn't end after you've finished watching the exhibition.
First, you can make your own original tote bag in the space attached to the exhibition booth. It is also very interesting to decide the design and color by yourself and challenge yourself to create a one-of-a-kind tote bag.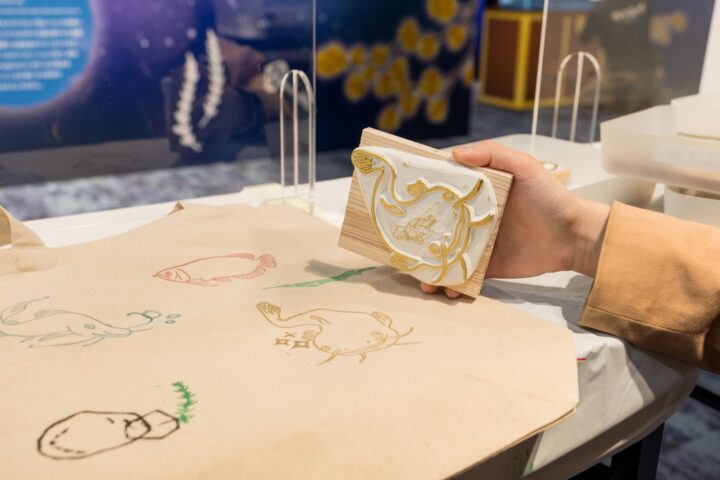 Adults are also very addicted to this.
In addition, after enjoying the exhibits and making original bags, it is also recommended to taste the limited golden menu at the restaurant and cafe in the hall. The menu is so extensive that you will be spoiled for choice, including drinks, soft serve ice cream, and waffles associated with the Golden Fish Expo.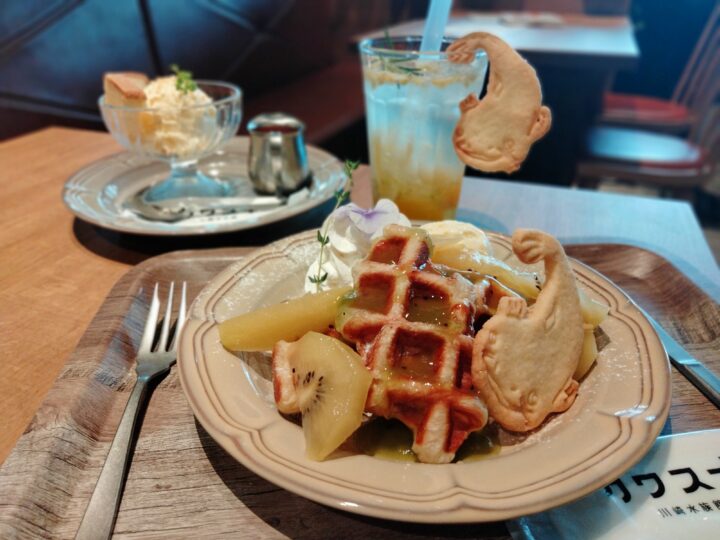 Komorebi Cafe Croissant Waffle (Golden Kiwi), Golden Lemonade, etc.
It's a 1-minute walk from the station and directly connected to the underground mall, so you can go without getting wet even on rainy days. In addition, there were solid measures against corona, such as temperature measurement at the entrance and installation of disinfectants in various places.
If you want to go see Tamasan, check this out! !