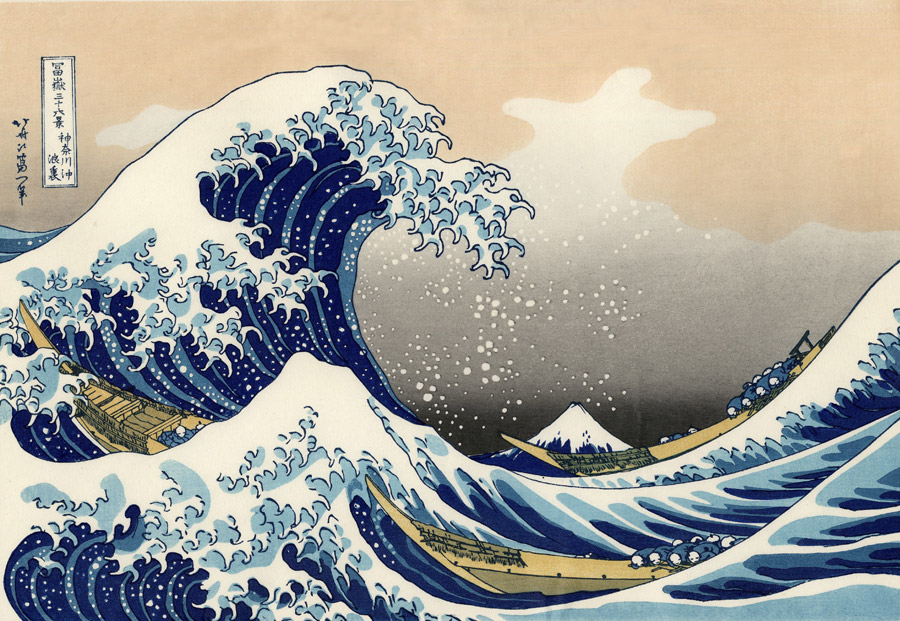 When you think of ukiyo-e, what comes to mind is Katsushika Hokusai's representative work, "Thirty-six Views of Mt. Fuji". "Thirty-six Views of Mt.Fuji" is a series of 46 ukiyo-e prints by the genius painter Hokusai Katsushika, depicting various views of Mt.Fuji seen from all over Japan. By the way, the reason why there are 46 pictures in "36 views" is that they were so popular that they had to draw 10 more pictures than planned. I feel that such anecdotes remind us of Hokusai's personality of not being able to refuse a request.
At that time, Mt. Fuji was a symbol of people's faith, so much that "Fujizuka", which was likened to Mt. Fuji, was built in various places in Edo. Hokusai, who is said to have been originally interested in painting landscapes, may also have longed for Mt. Fuji and had a special feeling. In such a social trend, Hokusai created "Thirty-six Views of Mt. rice field.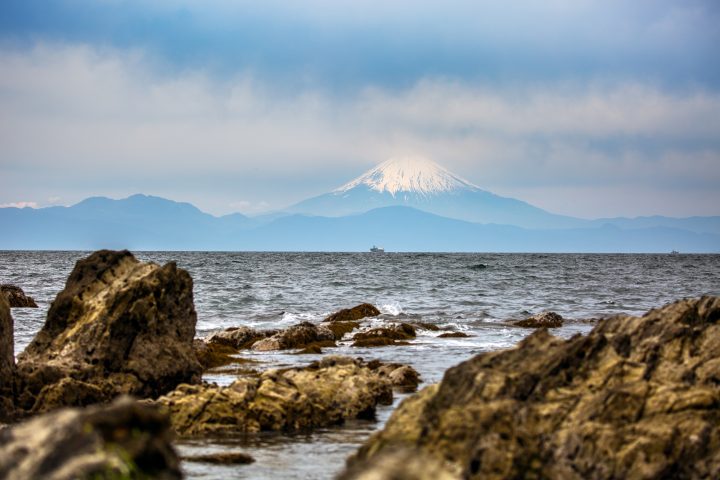 Among them, "The Great Wave off Kanagawa", commonly known as "Fuji in the waves", which depicts a big wave against the background of Mt. so much. It is said that "The Great Wave off Kanagawa" depicts the scenery that Hokusai saw while traveling around the Miura Peninsula in Kanagawa Prefecture.
This time, we will follow in the footsteps of Hokusai and introduce museums and galleries in the Miura Peninsula where you can feel the connection between art and nature.
 
 
Kamakura and Hayama, Museum of Modern Art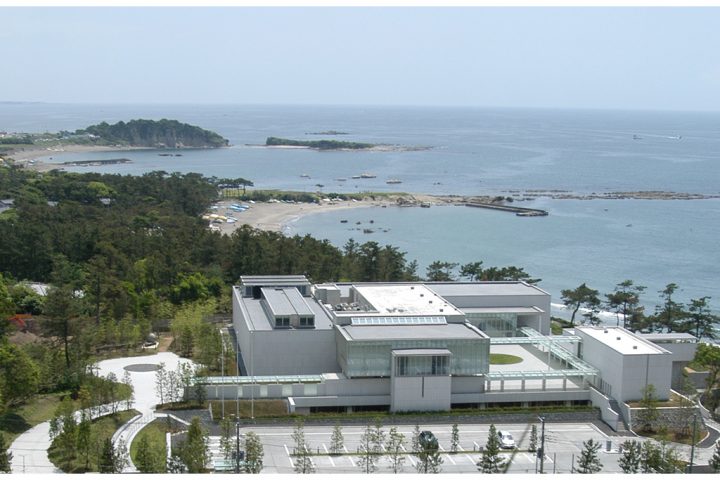 The Museum of Modern Art, Kamakura, which has two bases in a scenic and rich area overlooking beautiful Sagami Bay in Kanagawa Prefecture, is recorded as Japan's first public museum of modern art. Exhibitions are held 4 to 5 times a year at both Hayamakans, which opened in 2009, attracting a large number of visitors. With picturesque scenery and collections that include works by renowned artists such as Matisse, Harue Koga, Naoya Hatakeyama and Picasso, it is the ideal place to immerse yourself in known and unknown works of art. In this place where you can feel the scent of Sagami Bay, you can feel the passage of time and the beauty of nature from the same viewpoint as Hokusai and his contemporaries.
 
 
Hoshun Yamaguchi Memorial Hall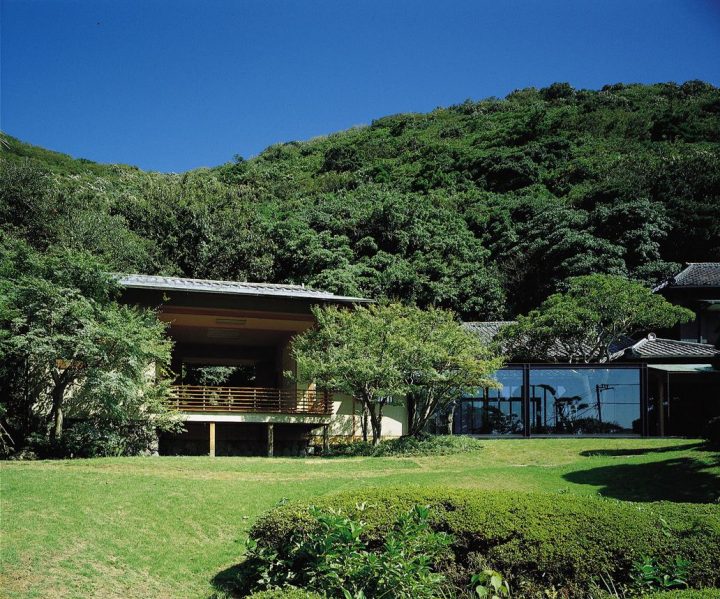 Hoshun Yamaguchi, one of the representative painters of Japan in the 20th century, was active in the field of Japanese painting. Like Hokusai, he draws inspiration from nature to vividly express Japan's four seasons, flowers, and wildlife. Mr. Yamaguchi's home in Hayama, Kanagawa Prefecture, has been renovated into a tasteful museum where you can see his collection of paintings and antiques up close. There is also an atelier designed by architect Isohachi Yoshida, and a garden that reflects the close relationship between Mr. Yamaguchi and the nature and life of Kanagawa Prefecture.
 
 
Enoura Observatory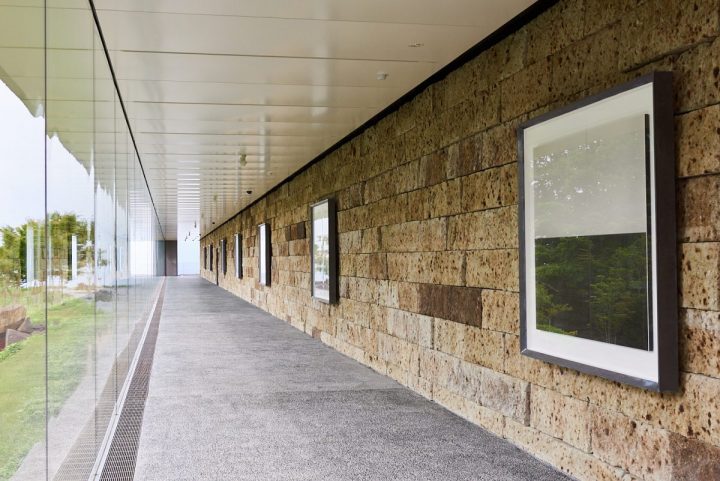 Odawara isn't technically the Miura Peninsula, but it's a quiet, historic neighborhood on the western shore of Sagami Bay. There is also a notable facility designed and operated by Hiroshi Sugimoto, one of Japan's most famous contemporary artists.
Enoura is a facility designed to convey the essence of Japanese culture, and is a must-visit for those who like art and architecture. This is the place you want. "Enoura Observatory", which was built on the site of a mandarin orange field, is a work that can be said to be a love letter to Japanese culture and nature by Mr. Sugimoto.
The Enoura Observatory, which overlooks the Boso Peninsula and Oshima in Chiba Prefecture, aims to be a guidepost for art and culture, and consists of a gallery space, a Noh stage, a tea room, a garden, and office space. It's a beautiful place where you can spend a few hours by the sea and immerse yourself in the centuries-old culture and traditions of Japan.