Ambassador Yagi: Let's go back to the charm of Kanagawa for a moment. Mr. Shirai, how do you feel about Kanagawa's charm now that you have become more deeply involved in Kanagawa as an artistic director?
Director Shirai: Kanagawa is the birthplace of jazz in Japan, and the place where ballet first entered the scene. I really felt the nuance that it was relatively cutting edge in art. As the governor said earlier, I think there is a problem that we have to accelerate it more and more. I had the impression that Yokohama was ahead of the trend. There is a common thought with the governor that I want to expand such things more.
Governor Kuroiwa: We are trying to do more and more "geography" musicals. "Terrestrial Musical" was named by Ryujin Nishikawa, who is the chairman of the Magcal Table set up by Kanagawa Prefecture, and it is a drama that turns a story that is thoroughly particular about the land.
Ambassador Yagi: I heard that there was a story like this here in Kanagawa.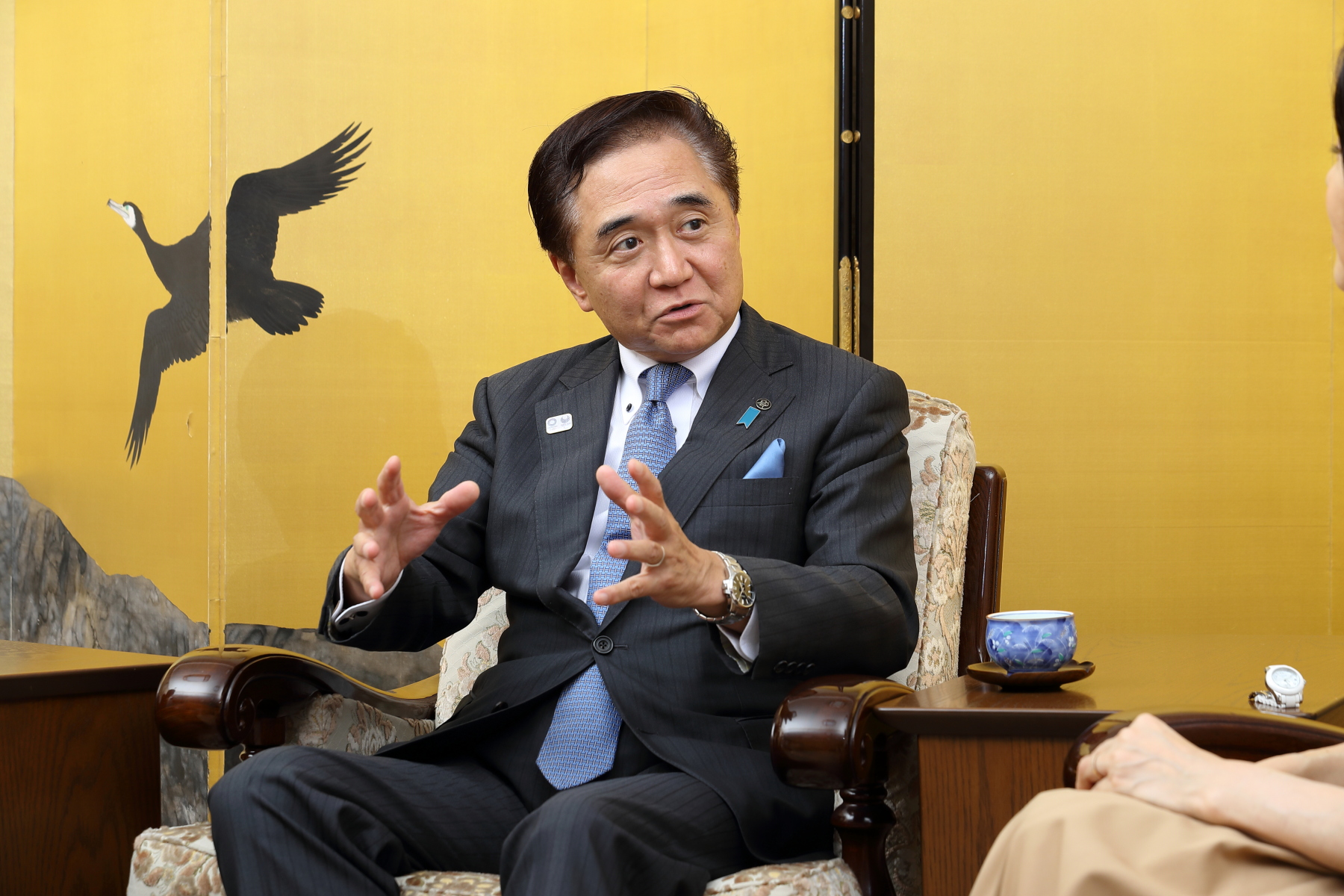 Governor Kuroiwa: In short, it's like an old legend. There will also be the birthplace of something. I stick to the place, delve into the history, and perform in that place. For example, there is the "Osan Legend". Yokohama used to be the sea. It became what it is today after it was reclaimed. There was a samurai who went back several hundred years ago and said that if this land was reclaimed, it would become a port and prosper in the future. The person says to start construction, but floods always come and everyone dies. After repeating this process, a Shinto priest appeared and said that a human pillar had to be set up, and a girl named "Osan" was chosen. The story that the construction went well and there is now Yokohama.
Ambassador Yagi: That's a sad story.
Governor Kuroiwa: The setting is that there is a reincarnation of Mr. Osan now. The story begins there. An angel was watching and asked what he was doing, even though he was the reincarnation of his father. Standing on a human pillar, she will die. The people who live there play the role of Yokohama as it is today. What's more, when you look at this theater while feeling that there was a sea under it, the things that approach you are completely different. This is what we call a geological musical. There are several in the prefecture, so we have them compete with each other to select and nurture good ones.
Ambassador Yagi: You also have contests and festivals for terrestrial musicals.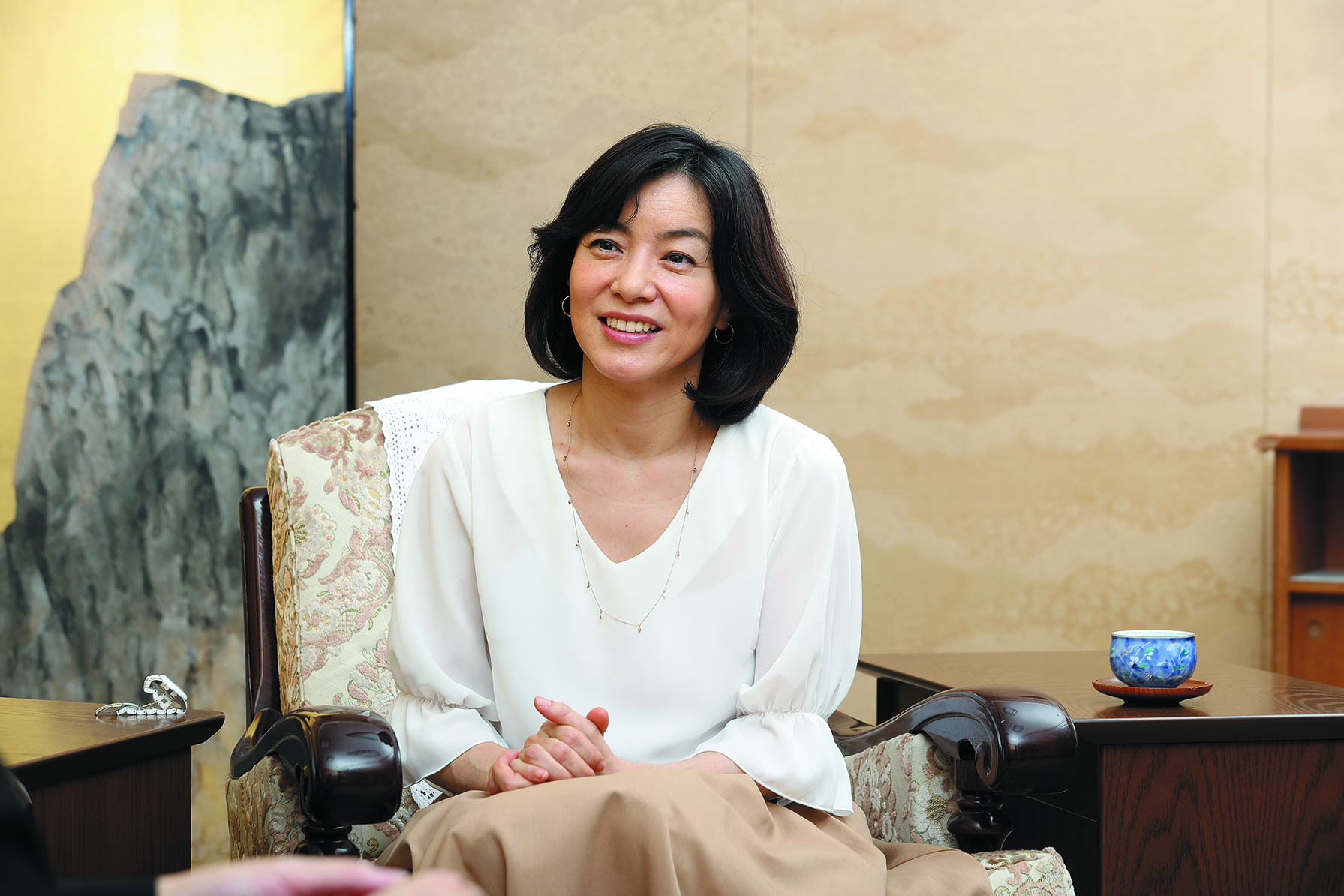 Governor Kuroiwa: The other day, we held a geo-drama musical public competition, and the best work was selected as "Ohama-sama, Yokohama, Japan." It's just like the legendary princess who was in the mansion when Yokohama opened. Now I'm trying to bush it up and turn it into a musical.
Governor Kuroiwa: Did you know, for example, that Kamakura is the birthplace of ballet in Japan?
Ambassador Yagi: Is it the birthplace of ballet?
Governor Kuroiwa: A Russian ballerina defected and came to Japan. I was in Kamakura, where I taught ballet to make a living. That was the beginning of Japanese ballet. There is a huge gap between the image of the ancient city of Kamakura and the image of ballet. Isn't that interesting? I think that this kind of thing is also a seed that can be made into a terrestrial musical.
Ambassador Yagi: If you really think about it, there are many places in Kanagawa Prefecture, each with its own story. It would be interesting if it all came out for each municipality.
Governor Kuroiwa: I would be happy if the artistic director would refine the whole thing that everyone in the civic musical is actually doing and make it into a single work.
Ambassador Yagi: The gap between Mr. Shirai and Chigeki sounds interesting. It seems that something interesting can be created by combining indigenous feeling and contemporary art.
Director Shirai: Yes, Japanese ballet is of Russian origin. While I'm going back to the people who are currently doing ballet, huh? I thought it would be interesting to hear the story of the governor, and the story expanded in my own way.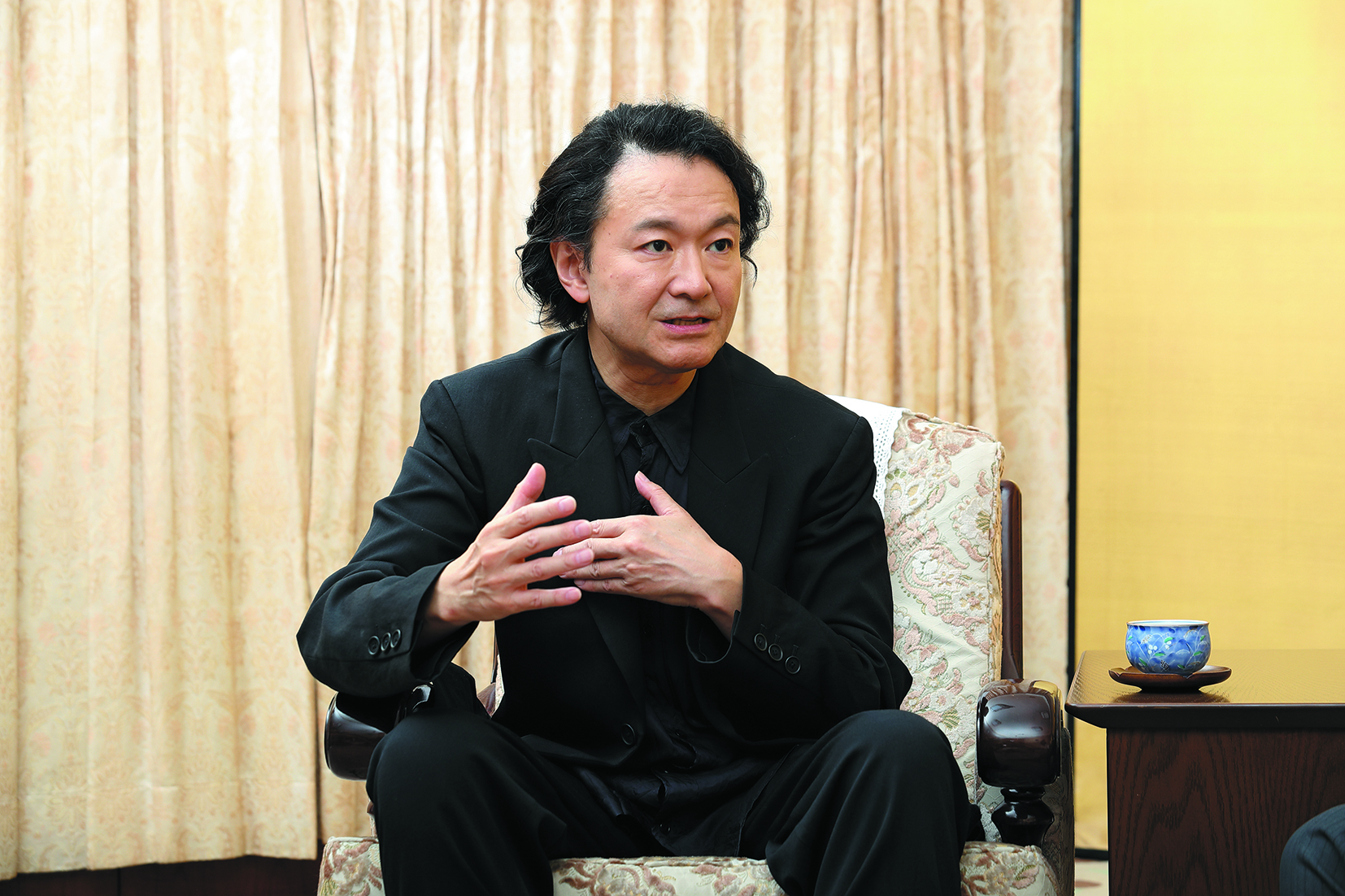 Ambassador Yagi: It's amazing how much you've swelled here. You've created a story.
Director Shirai: In the same way that the story goes back to the middle-aged woman at the register earlier, it is possible that what the governor is saying has some connection with what I am aiming for. I think it's sexual. I think it would be great if we could find that kind of thing as we go along.
Governor Kuroiwa: A work called "The Rise and Fall of Mahagonny City" directed by Mr. Shirai. When I went to see the first day and the last day, it was completely different.
Ambassador Yagi: That's the fun of the stage, isn't it?
Governor Kuroiwa: There aren't many people other than Mr. Shirai who make such a bad production every time. I see it every time and it's useless every time.
Director Shirai: That's right.
Governor Kuroiwa: The growth is completely different on the first day and the last day. Customers know it well.
Director Shirai: But it's not like we lost because we came on the first day. I'm doing my best that day.
Ambassador Yagi: Last message.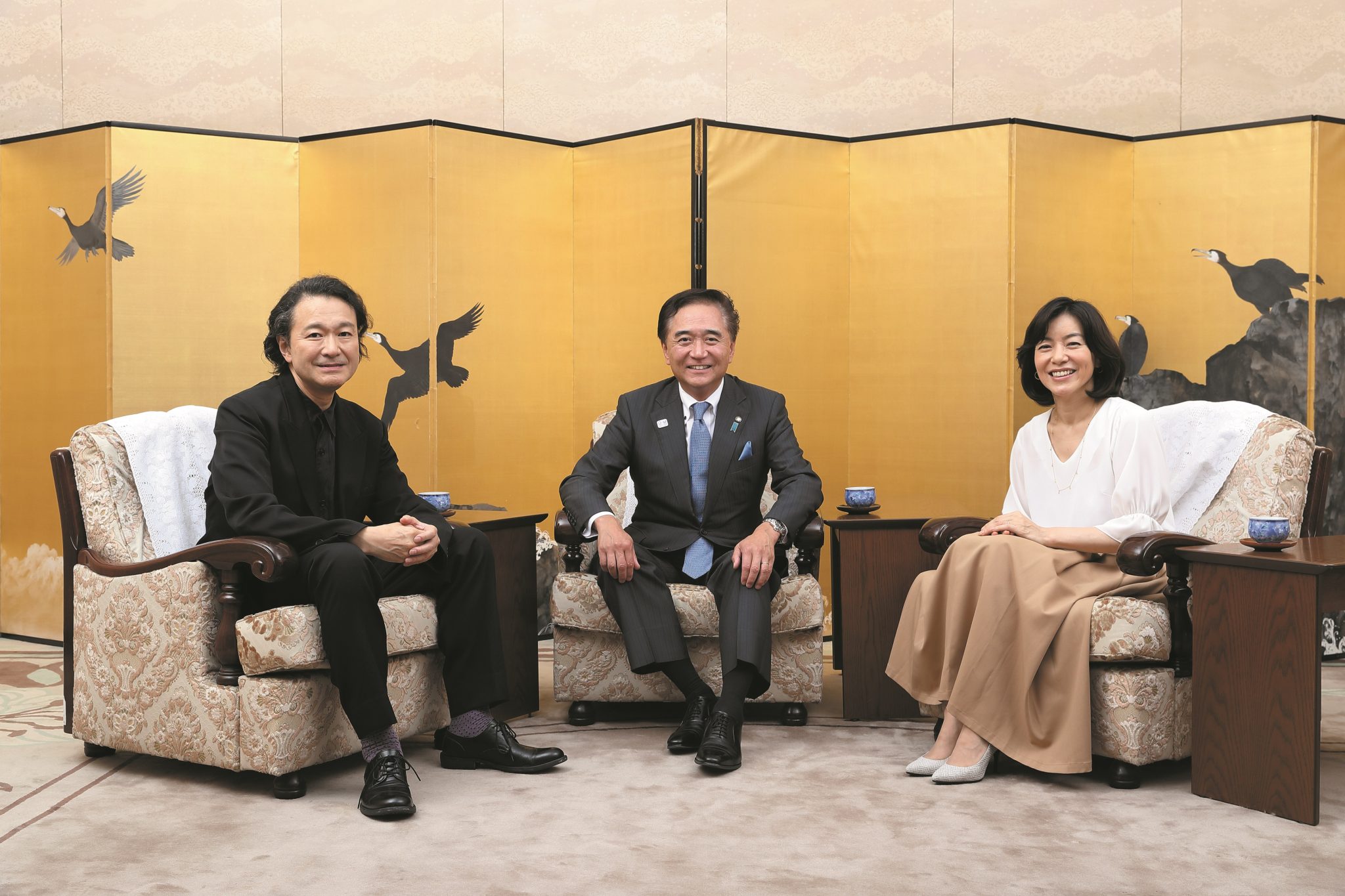 Governor Kuroiwa: Kanagawa has an image of a city, but you can actually live in a rural area. There is the sea of Shonan and the countryside of Ashigara. He goes to work during the week while sailing, surfing or farming on the weekends. While enjoying such a "little countryside, fashionable Kanagawa life", you can also enjoy Magcal's entertainment and work. I want to appeal that it is a place that makes such a lifestyle possible.
Director Shirai: I mainly work in theaters, so I would like to make KAAT a place where you can come into contact with art that you can't experience anywhere else. I would be happy if it became a key place where you can go back and forth.
Ambassador Yagi: It's a place where various things are always active.
Director Shirai: I think we have to do that more and more.
From the Magcal editorial office: It was a conversation that made me enjoy living in Kanagawa more and more, as I was able to learn about the fun of land-based terrestrial musicals and the charm of Kanagawa.
Governor Kuroiwa, Ambassador Yagi, Director Shirai, thank you very much!