Courses / Workshops
2017.09.21
Interview with the Director of Yokohama Paratriennale 2017 Charms and highlights of the Paratriennale
(Please note that this page was created using Google's automatic translation service and understand that because of this, its translation may not necessarily be accurate.)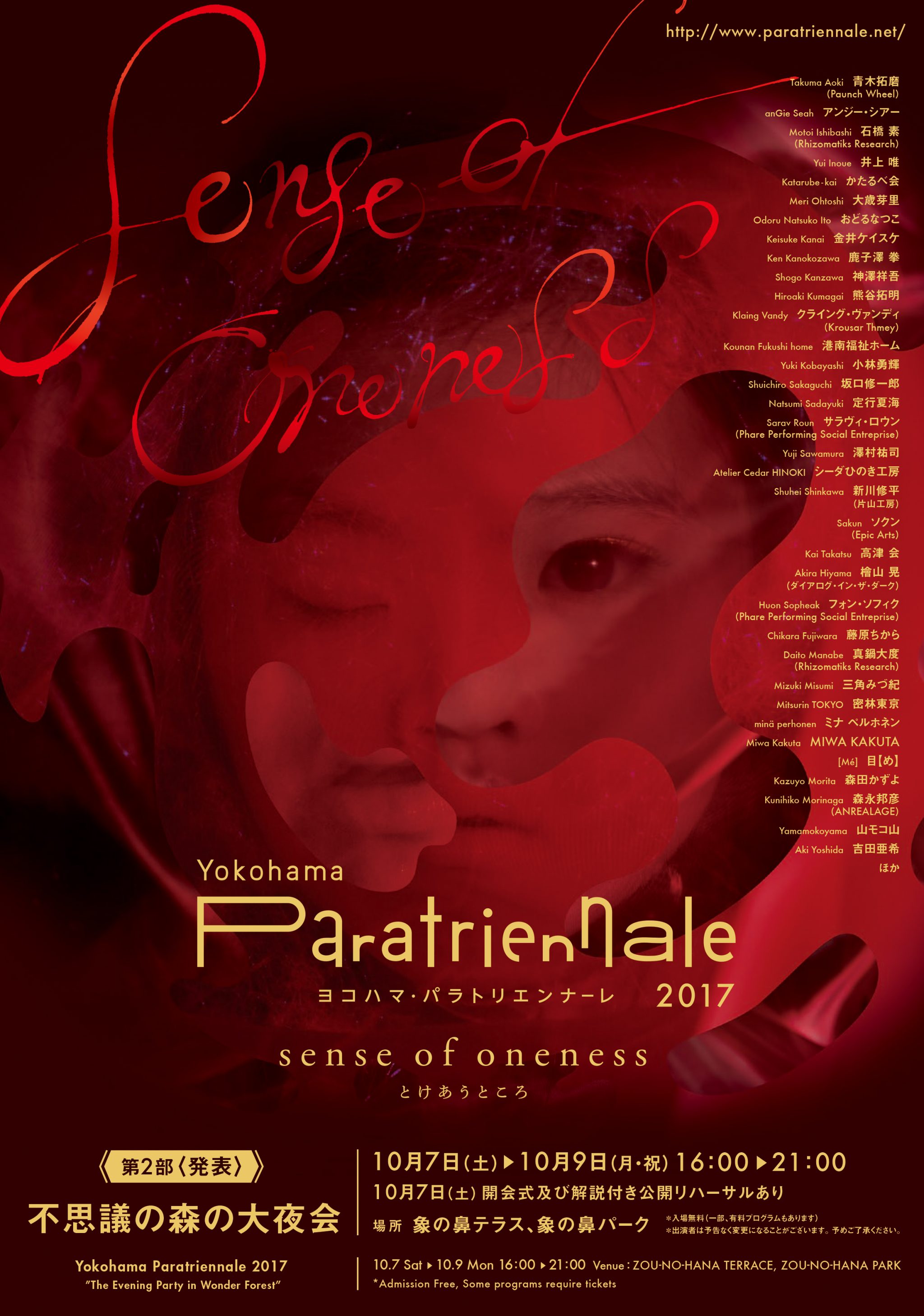 Important things to express with people with disabilities
-The Yokohama Paratriennale is the second and the second Paratriennale for Mr. Kurisu.
Yes, this is the second time I have been in charge of director since the first in 2014.
Since the Paratriennale is a developmental project, research and projects will continue after the closing of the event, and the next 3rd meeting is scheduled to be held in 2020, the year of the Tokyo Olympics and Paralympics.
-How did you become the director?
Originally, I have been working to create new value by connecting talents from different fields of people who have different fields of expertise, or by connecting fields of expertise and regions.
After getting sick in 2011, I myself had a disability in my right foot, and everything in my work and life was in a state of cleanliness. It was the job of connecting artists with disabilities and artists.
My personal values have changed dramatically by interacting with various people I meet through work and knowing the different charms of each person. I am strongly eager to create a society where people with different characteristics can understand each other, create differences, and create new ones, not with or without disabilities.
-In the first ParatriennaleWhat experience did you have?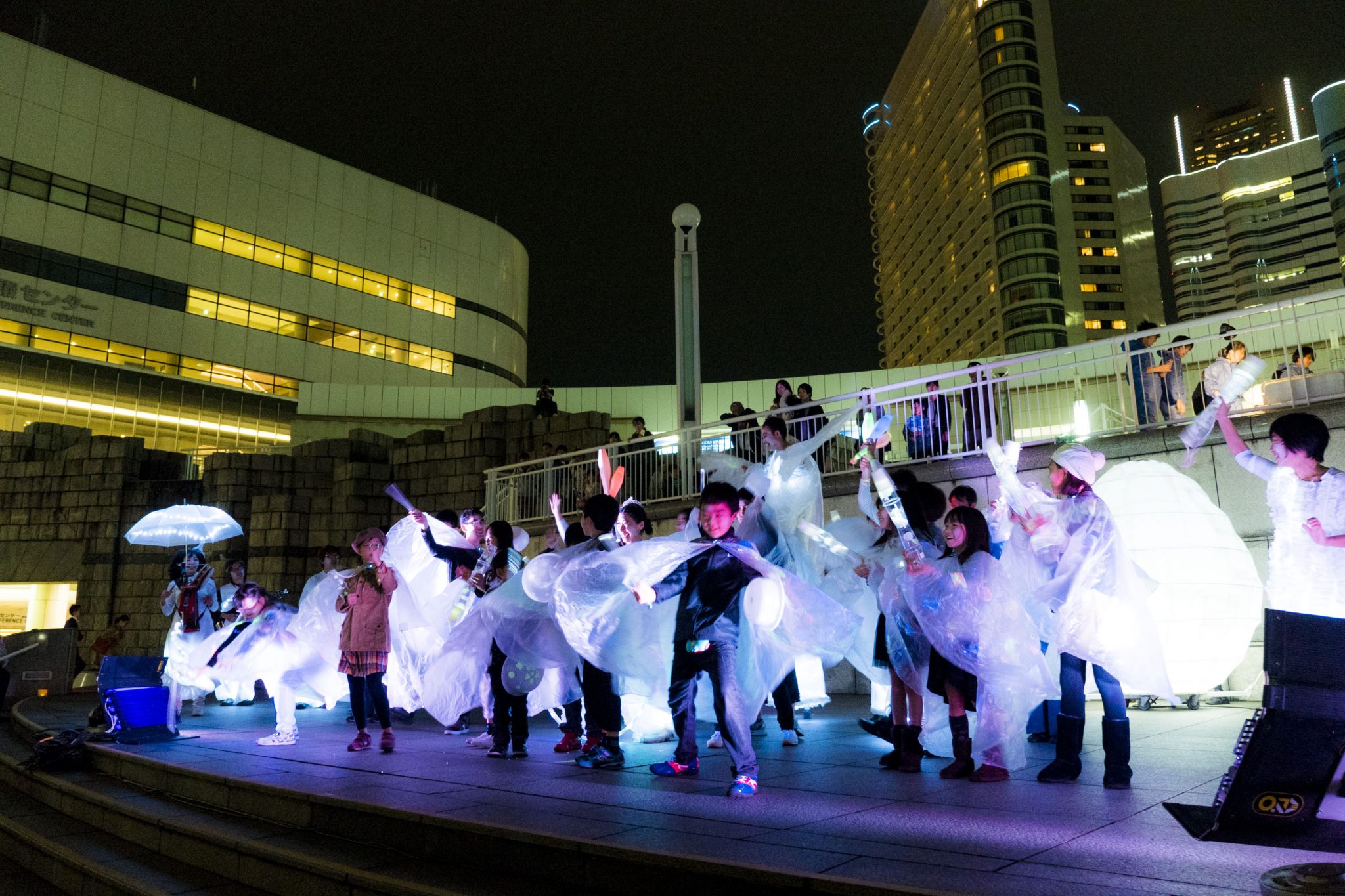 (First Yokohama Paratriennale)
In retrospect, I think the first paratriennale was "the time to find walls and barriers".
I learned how difficult it is for people with disabilities to participate in artistic activities when an unspecified number of people gather.
-What were the walls and barriers?
In short, "accessibility". It 's the difficulty of participating.
First of all, it was difficult to convey the workshop and its contents to people with disabilities. Information does not arrive by flyer, email or SNS. Even if you want to bring information directly to the disabled welfare office and ask them to participate, there are physical barriers such as means of transportation and steps to reach the venue. In addition, psychological barriers such as anxiety about mixing with people without disabilities, and the trap of not being able to do so.
Even though it was launched with the ideal of announcing high-level expressions that are accepted in the world, it is difficult for people with disabilities to participate, and it is difficult to move forward unless this is resolved. Did.
"Access Coordinator" and "Acampanist"
In order to solve this, we have made every effort to remove the barrier for the first two years after the first round. It was important to create and nurture human resources called "access coordinators" and "accampists".
"Access coordinator"Uno is a person who listens to all the anxieties of people with disabilities and removes the barriers to stand on the stage. The first access coordinator was a nurse qualification who had both disability knowledge and performing arts knowledge.
An "accompanimentist" is a dancer, performer or so-called accompanist who goes on stage with people with disabilities and supports performance. Together, we will explore ways to overcome physical and psychological difficulties that arise during creation, while snuggling together in the same position as the creator.
Together with them, I researched how people with disabilities can face creations with peace of mind, and have repeated their practice until today.
-At the 2016 Rio Paralympic Games, I heard that Mr. Kurisu was the stage advisor for the Flag Handover Ceremony (takeover ceremony). Is that?
Yes, that's right. Do you remember the performance of people with disabilities at the takeover ceremony? Access coordinators accompanied the 8 minute stage, and the accompaniment went on stage together to support their performance. The team with that experience is also responsible for the activities of the Paratriennale.
-It's a "paratriennale" that includes a period of creation and trial and error.
Yes, that's right. The Palatriennale is divided into three periods. The first "creation" period started in May of this year, and the second "announcement" was "Daiyokai" on October 7-9. Several teams are currently working on production and preparation for the day of the announcement.
For example, that white net It is a work called "whitescaper" that is used at the venue on the day.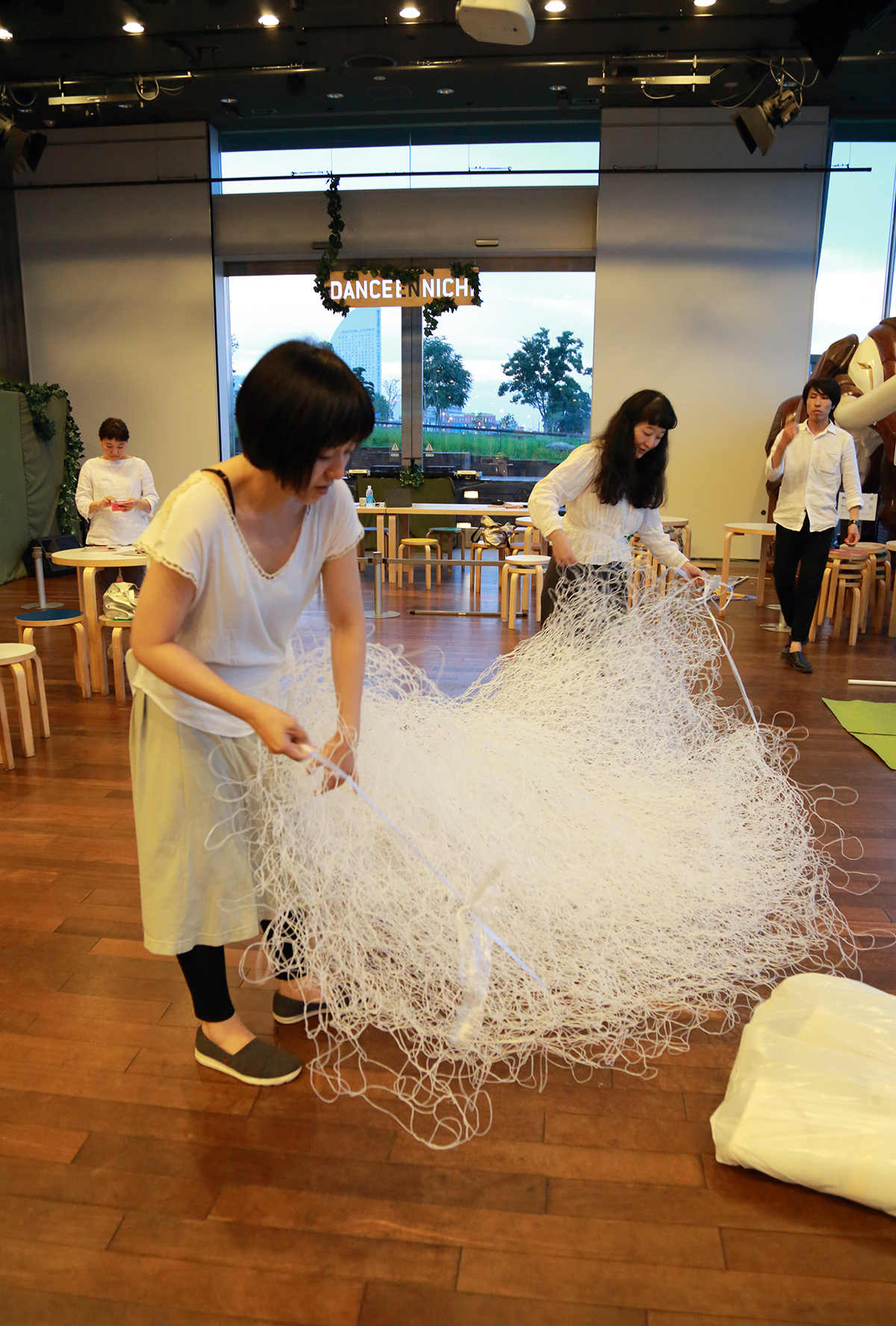 It is an art work that weaves special yarns by hand, and diverse people from children to adults participate in the production.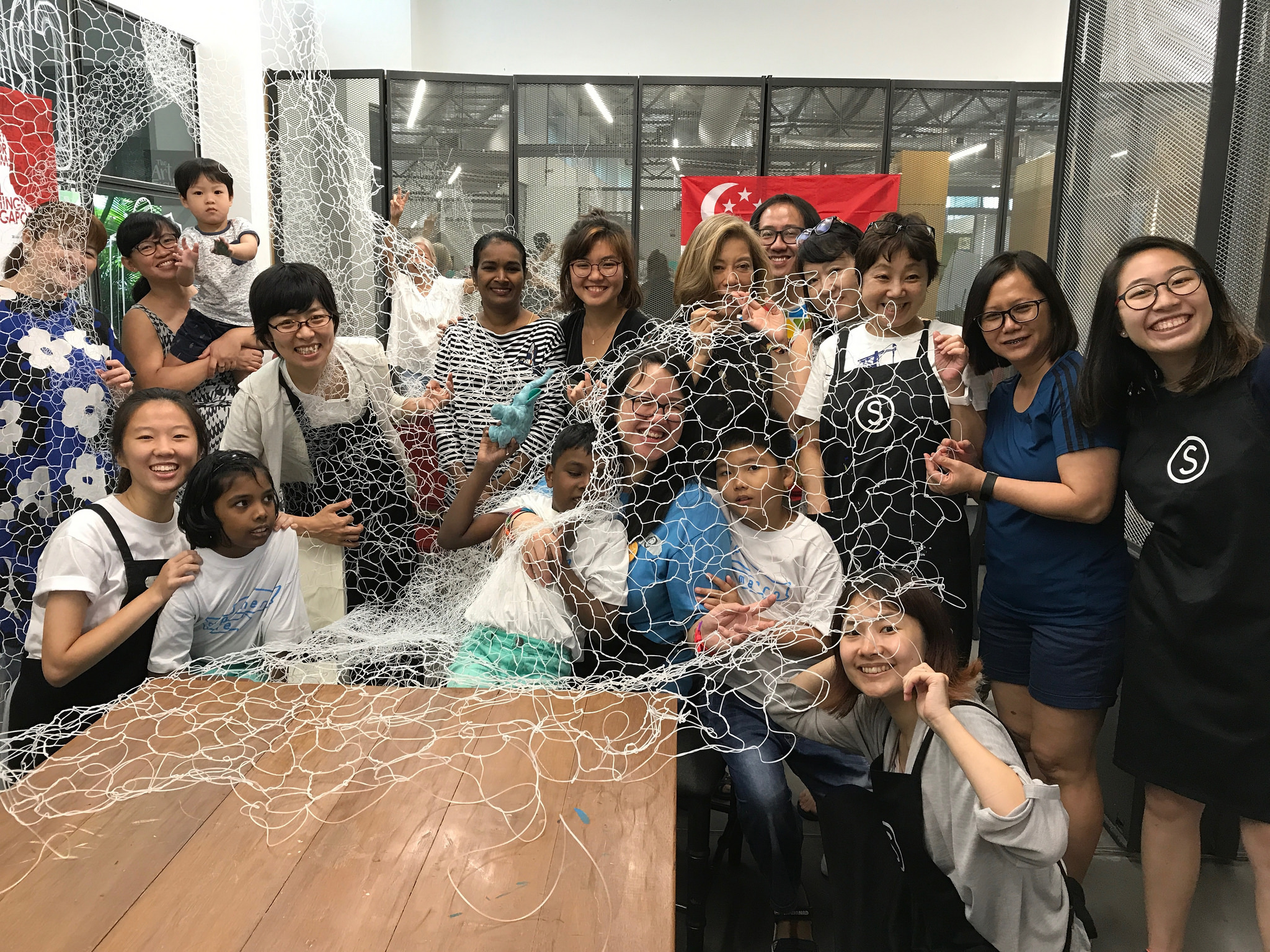 In July and August, we also held production workshops in Singapore, Cambodia and Indonesia.
In addition to this, artists, experts, people with disabilities and non-disabled people meet, and many workshops and productions are repeated. I think that each experience of the participants is the result of the Paratriennale.
"Mysterious Forest Night Party"

-What kind of plan is the "Mysterious Forest Night Party" approaching next month?
The "Mysterious Forest" created by the artists and 10,000 citizens from October 7th to 9th appears on the elephant's nose terrace and elephant's nose park, and "Daiyokai" gathers performance art food. Will be opened.
All three elements are a special three-day collaboration between people with disabilities and professionals in various fields.
oads / 2017/09 / paratriennale_forestimage.jpg "alt =" IMG_6705_th "width =" 100% "/>
(Venue image)
The venue is divided into several stages.
At the center of the performance stage is a plate-shaped stage. Powerful performances by people with disabilities and artists made in various places in Japan and overseas gather.
For example, dance performances co-produced by contemporary dancer Ms. Meori Odose, street dance by high school dancers attending blind schools, and aerial (air performance) by handicapped dancers Will appear one after another like a full dinner course.
In 2015 and 2016, I repeated workshops and work announcements, and I made a steady effort with artists and performers who sympathized with the purpose of the project. I feel a response.
I would like many people to see it.
On the art stage, professionals from various fields create contemporary art works based on the five senses and senses of people with disabilities.
I'm looking forward to seeing what kind of work the encounter of sensation and technology creates, such as clothes that express the invisible world, and jewelry that is born through dialogues with blindfolded musicians.
The food stage is a food designer team, Mokoyama, and a food stall that collaborates with welfare facilities in Yokohama city will open and you can enjoy your meal. At the pizzeria, performances by musician Takuma Aoki can be held.
Admission to the venue is free and you can see the performances on stage for free. We also have workshops where you can participate on the day, so you can enjoy it even if you stop by.
However, if you want to enjoy yourself, we recommend the "Full Course" tour.
The trip to the forest begins from a boarded boat from Minato Mirai. After appreciating the art stage with a rabbit guide, you will experience the show at a special seat on the main stage in the shape of a plate. In fact, "Full Course" has a special story that can only be experienced by those who participate.
Two days, 10/8 (Sunday) and 10/9 (Monday / Holiday), 4 times from 15:30 to 18:00 each day. Of course, people with disabilities can participate. There is a capacity, so please make a reservation before participating.
—Finally message to everyone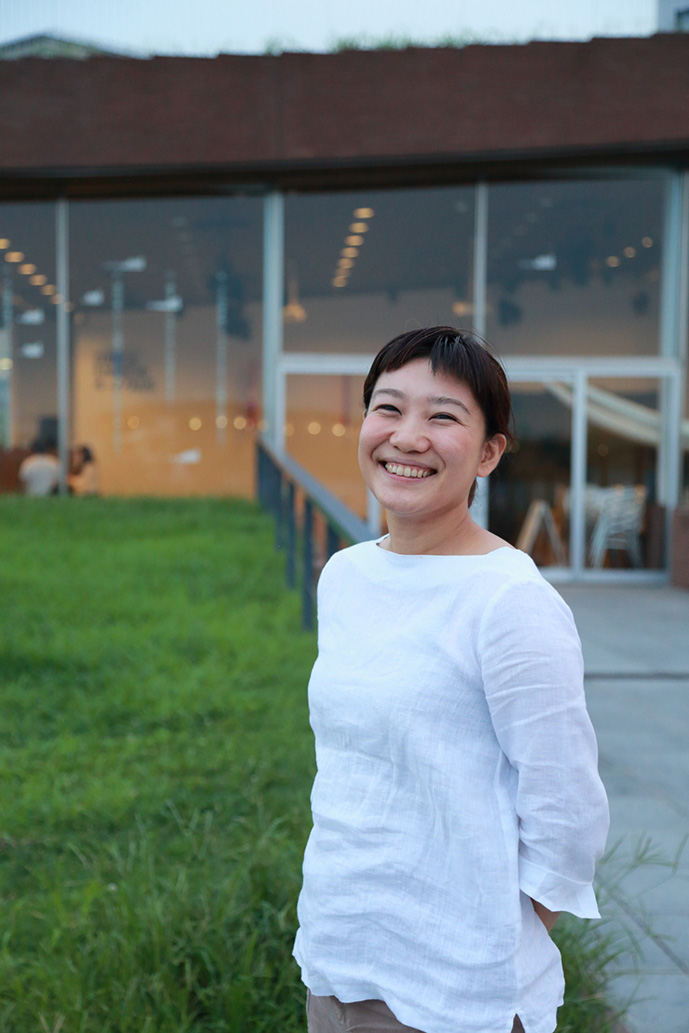 I think the Yokohama Paratriennale is not a transient event, but a movement that creates a world of new values.
I want to create a world where people can feel and understand other people's lives, rather than a world that separates them from others.
With such a wish, "" sense of oThe theme was "Neness".
I feel great attraction for "experience". The experience remains in that person and changes that person. So I hope you all get involved in the Paratriennale in some way.
I think that you will notice that the "natural" in your life will be flipped over.
If you are not interested in the theme of disability welfare, please come and see.
And if you feel something, I want you to connect it to the next action.
I am looking forward to seeing you at the Mysterious Forest.
■ "Mysterious Forest Night Party" Outline
Date:
October 7 (Sat) 18: 00-21: 00 (Open Rehearsal)
October 8th (Sun), 9th (Mon / Holiday) 16: 00 ~ 21: 00
Venue: Elephant's Nose Terrace, Elephant's Nose Park Fee: Free admission
Tour type performance: `` Mysterious Forest Night Party '' Full courseDate: October 8 (Sun) 9 (Mon / Holiday) 15: 30-17: 30, 18: 00-20: 00
Price: ¥ 3,500 (pair ticket ¥ 5,000 including 1 assistant) Wheelchair-adaptive ship on October 9th. Reservation system.
For details, go to the homepage.
http://www.paratriennale.net/
Related URL:
http://www.paratriennale.net/