Course, workshop
2017.09.21
Yokohama Paratriennale 2017 Ask the director Paratriennale's charms and highlights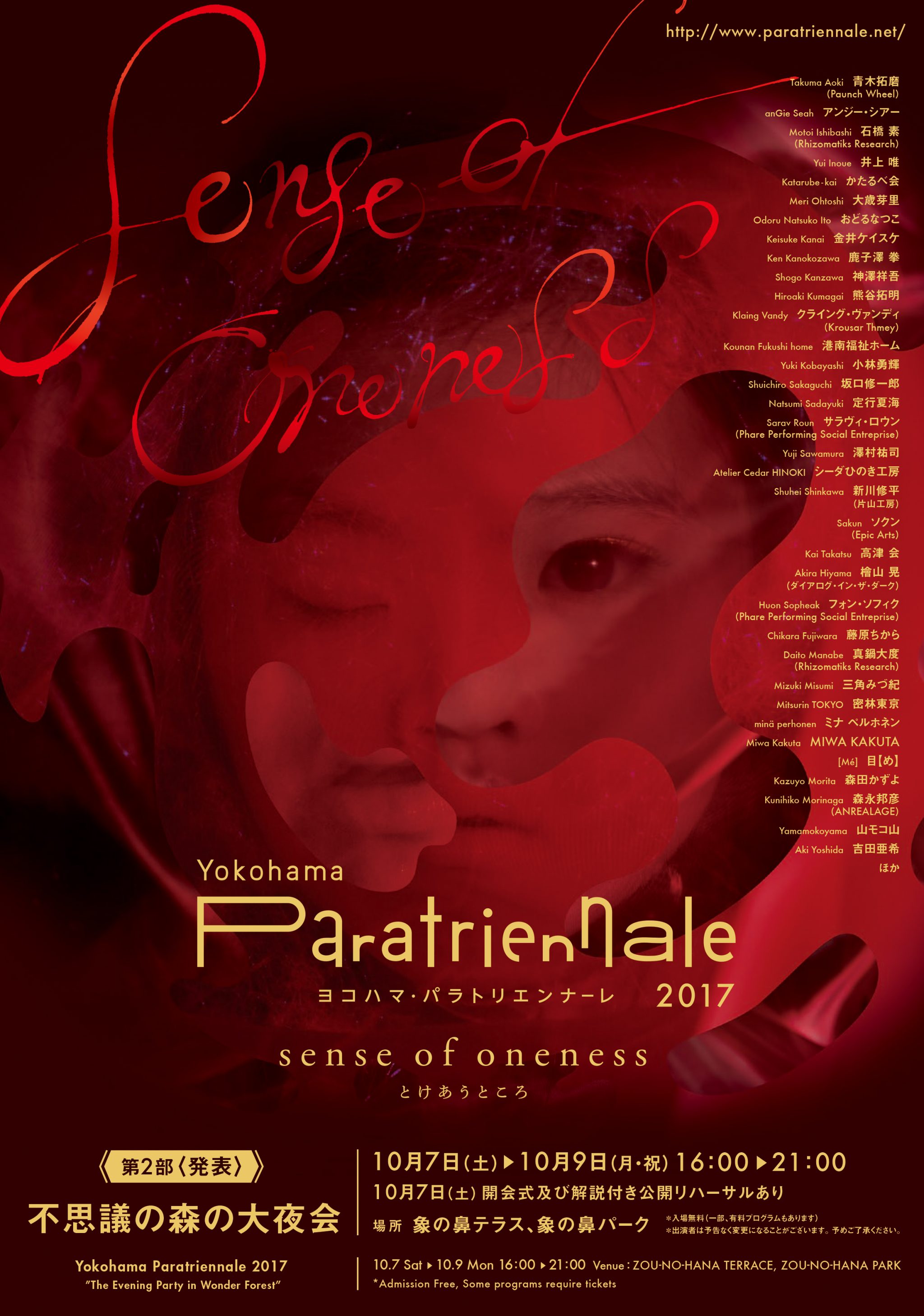 Important things to express with people with disabilities
―Yokohama Paratriennale is the 2nd paratriennale for Mr. Kurishima.
Yes, I'm in charge of the director from the first held in 2014, and this is my second.
Since the Paratriennale is a progressive developmental project, research and projects will continue after the closing, and the third round is scheduled to be held in 2020, the year of the Tokyo Olympics and Paralympics.
― What kind of reason did you become a director?
Originally, I have done the work of connecting talents of different fields of people with various specialties, or connecting specialties and regions to create new value.
I became ill in 2011, I have a fault in my right foot, and my work and my life have become totally clean. It was a job to connect artists with people with disabilities.
My own values have changed dramatically as I interact with the diverse people I meet through my work and learn about the different charms of each and every one of them. Now that I want to live by creating a society where new things can be created by understanding each other as people with different characteristics, not having obstacles or not, and combining "differences".
At the 1st ParatriennaleWhat kind of experience did you do?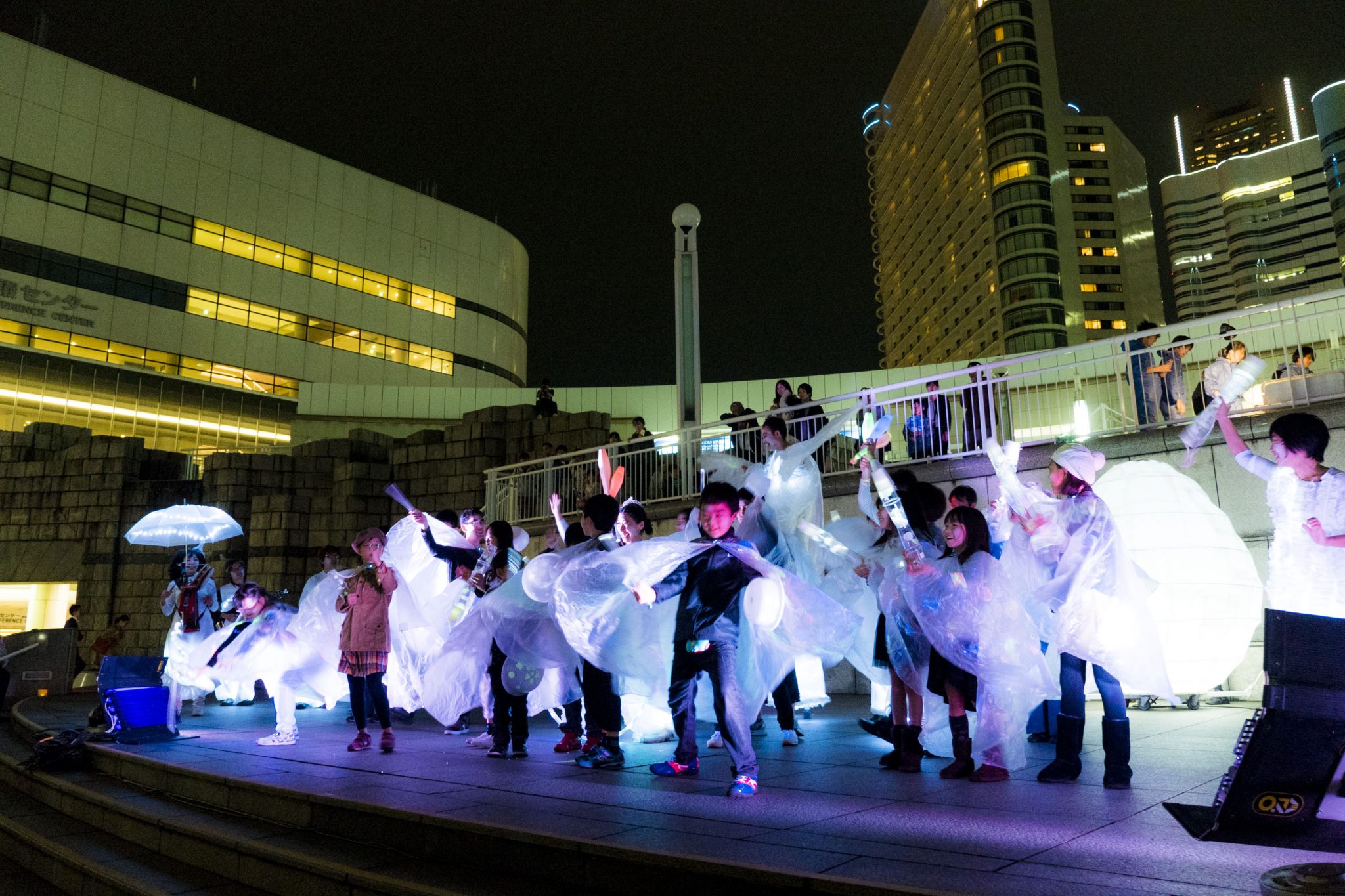 (1st Yokohama Paratriennale)
Looking back, I think that the first Para Triennale was "the time to find walls and barriers".
For people with disabilities, I learned how hard it is to participate in artistic activities while a large number of unspecified people gather.
ー Walls and barriers, what was that?
In a word, "accessibility". It is a difficult thing to participate in itself.
First of all, it was difficult to convey the workshop and its contents to people with disabilities. No information is received by the flyer, email or SNS. There is a physical barrier, such as transportation, steps, etc. that will bring you to the venue this time, even if you want to send information and participate by devising to bring information directly to the welfare office for disabled people. In addition, psychological barriers, such as anxiety about mixing with people without disabilities and jealousy that it may not be possible.
Although we launched with the ideal of presenting high-quality expressions that are world-class, it is difficult for people with disabilities to take part in participation itself, and we realize that we can not move forward without resolving this. Did.
"Access Coordinator" and "Acampanist"
In order to solve that, we have made every effort to remove barriers for two years after the first session. The important thing among them was to create and nurture the human resources called "Access Coordinator" and "Ampanyist".
"Access Coordinator"U is a person who listens to all the anxiety of people with disabilities and removes barriers to the stage. The first access coordinator was a nurse qualified person who had both knowledge of disability and knowledge of performing arts.
An acpanist is a dancer, performer and accompanist who comes to the stage with people with disabilities and supports the performance. I will explore how to overcome the physical and psychological difficulties that occur while creating, in the same position as the creator, while getting close.
Together with them, I researched how people with disabilities could come to the creation with confidence, and I have been doing it over and over again.
― At the Rio Paralympic Games in 2016, I heard that Mr. Kuri was served as the stage adviser for the flag handover ceremony (takeover type), but everyone in "Access Coordinator" and "A Campanist" was also active in Rio Is it?
Yes, that's right. Do you remember the performance of people with handicapped disabilities? An access coordinator accompanied us for that eight-minute setting, and the campanists came up with them to support their performance. The team with that experience is also responsible for the Para Triennale activity this time.
― It is a "paratriennale" that includes the period for creating and creating an environment for creation, trial and error.
Yes, that's right. The Paratriennale is divided into three periods, the first "creation" period starts in May of this year, and the second "announcement" is October 7-9, "Osakai." Several teams are working on and preparing for the day of the announcement.
For example, that white net It is a work called "whitescaper" and is used at the venue on the day.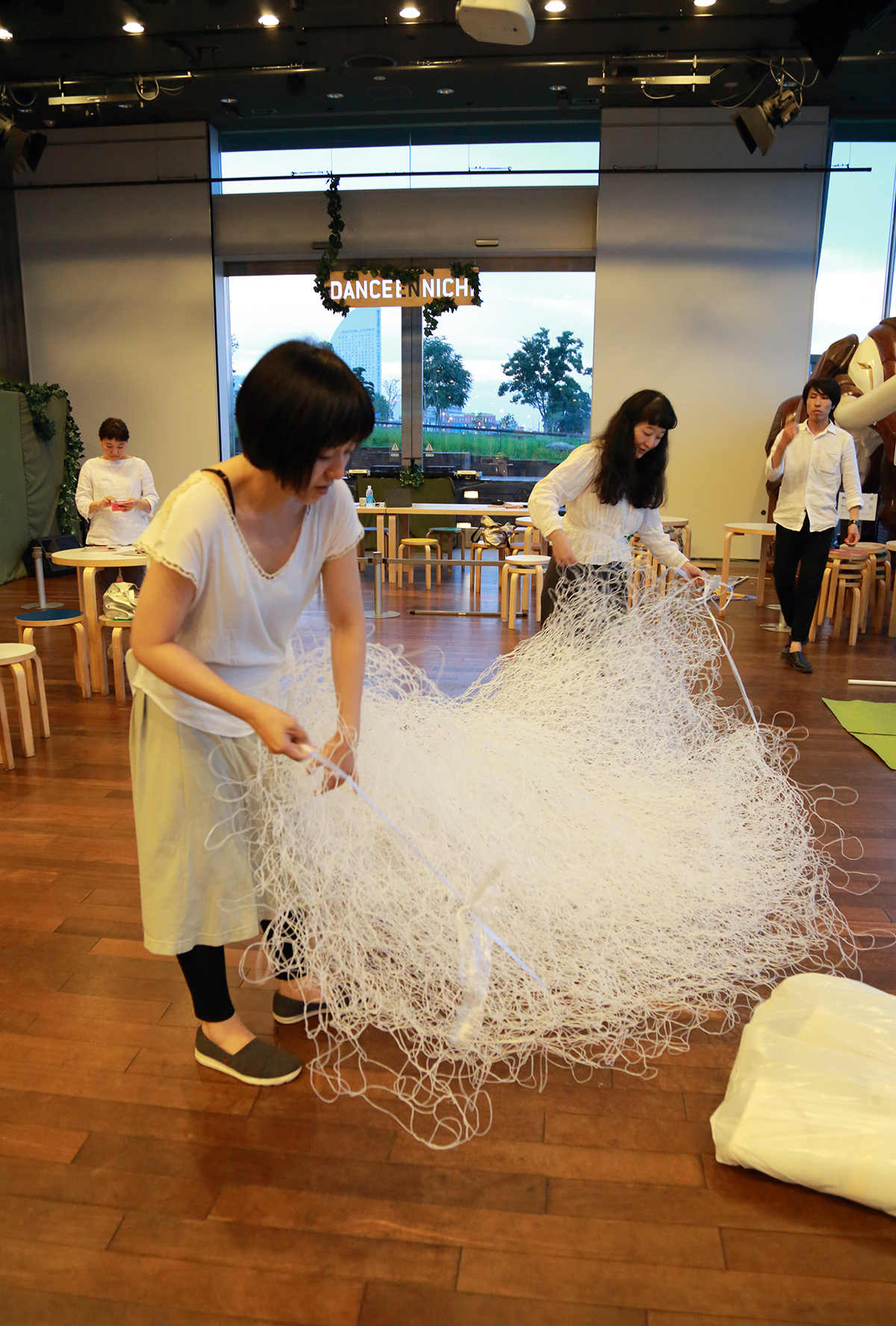 This is an art work made by hand knitting special threads, and a wide variety of people from children to adults participate in the production.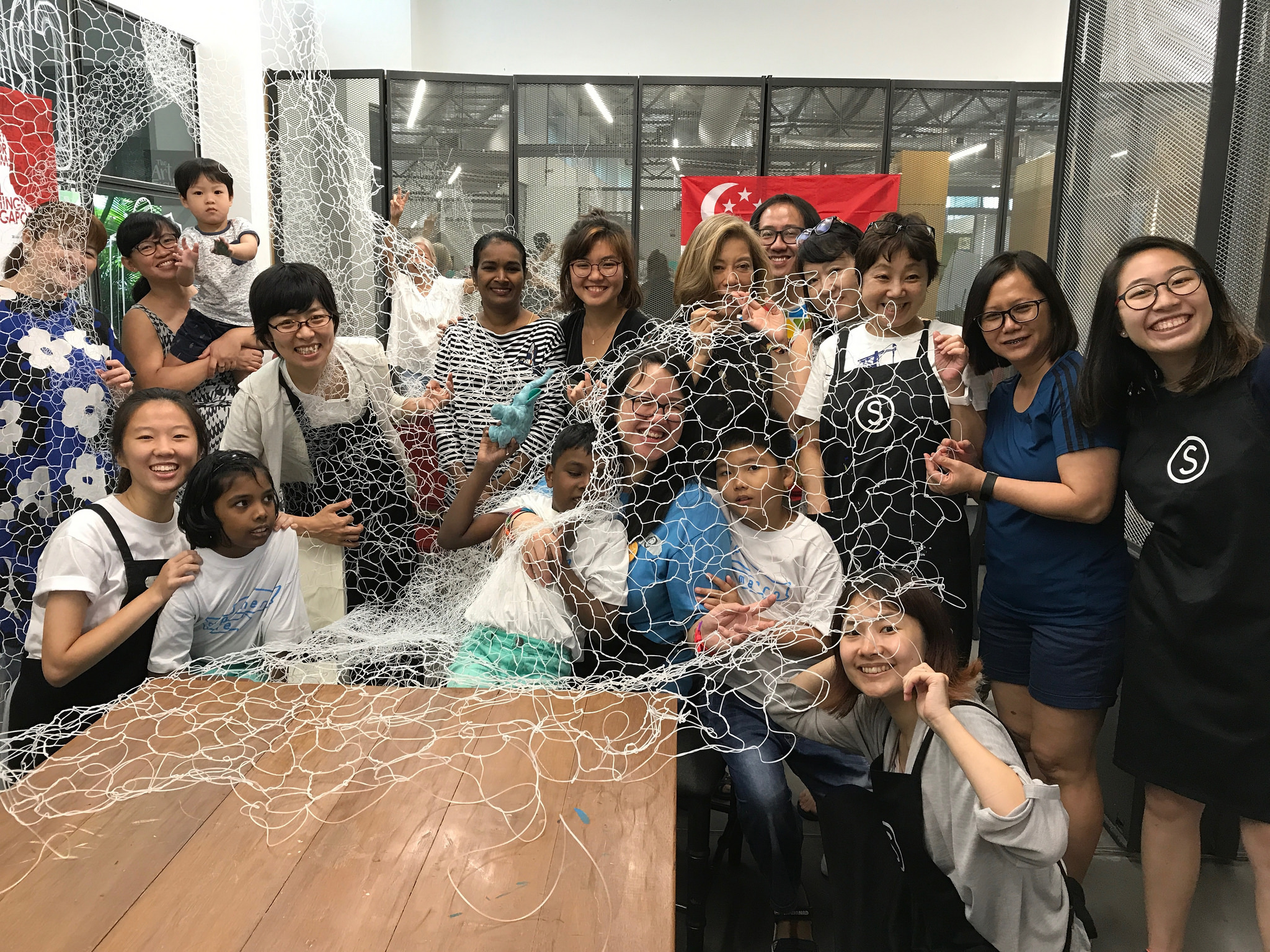 In July and August, I also held production workshops in Singapore, Cambodia and Indonesia.
In addition to this, artists, experts, people with disabilities and non-people meet and do a number of workshops and productions. I think that each experience of the people who participated is the result of Para Triennale.
"Mysterious Forest Oyai"

―What kind of project is the "wonderful forest tally party" approaching next month?
A mysterious forest created by artists and 10,000 people for three days from October 7 to 9 appears on the elephant nose terrace and elephant nose park, and the performance art food gathers at the Oya party. It will be opened.
All three elements are a special three-day collaboration between people with disabilities and professionals in various fields.
oads / 2017/09 / paratriennale_forestimage.jpg "alt =" IMG_6705_th "width =" 100% "/>
(Image of the venue)
The venue is divided into several stages.
At the center of the performance stage is a dish-shaped stage. Powerful performances by people with disabilities and artists created at various places in Japan and abroad gather.
For example, a variety of tastes such as dance performances performed by contemporary dancer Merie Otoi, who collaborated with artists with disabilities in Cambodia, street dance by high school dancers attending schools for the blind, aerials by dancers with disabilities (air performances), etc. Performances will appear one after another like a full dinner course.
After repeating workshops and work presentations for two years in 2015 and 16 years, we worked hard with artists and performers who sympathized with the purpose of the project to finally create works that seem to be "at this level", I feel a response.
I would like many people to see it.
On the art stage, professionals from diverse fields create contemporary art works, with the five senses and senses of people with disabilities as keys.
I am also looking forward to what kind of work the sense-technological encounter will produce, such as clothing that expresses the invisible world, and jewelry that is created through dialogue with blind blind musicians.
As for food stage, food stalls where food designer team and mountain moko mountain and welfare facilities in Yokohama city collaborate open and can enjoy meal. At the pizzeria, the performance by the musician Takuma Aoki is also spread.
Admission to the venue is free and you can watch the performances on the stage for free. There are also workshops where you can participate by jumping on the day, so I think you can enjoy it even if you stop by at random.
But if you want to enjoy it, the recommended one is a tour called "full course".
A trip to the forest begins from where you ride a guided boat from Minato Mirai. After watching the art stage with the guidance of the rabbit, you will experience the show in a special seat on the main stage in the form of a plate. In fact, there is no special course for the "full course", and it can be experienced only by those who participate.
Two days of 10/8 (Sun) and 10/9 (Mon / Holiday), 15: 30 ~ and 18: 00 ~ four times each day. Of course, people with disabilities can also participate. There is a limit, so please make a reservation.
— Lastly, give a message to everyone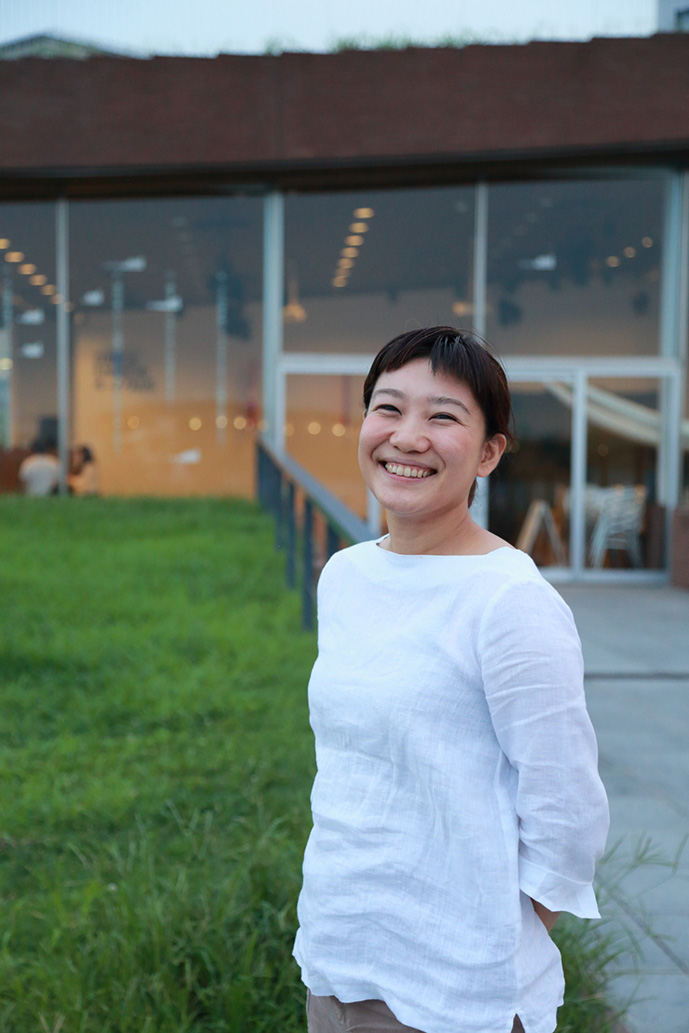 I think Yokohama Paratriennale is not a transient event, but a movement that creates a world of new values.
I would like to create a world that tries to feel and understand the liveliness of other people, not a world that separates oneself from others, as opposed to humans, as well as discrimination, and only by themselves.
With such a wish "" "sense of oWe set the theme of "neness" and "a place to play".
I feel a great attraction for being an "experience". The experience remains in the person and changes the person. So I hope you want everyone to get involved in the Para Triennale in some way.
I think you may be aware that something "normal" in yours is overturned by having your visit.
People who are not interested in the subject of disability welfare, please come to see by all means.
And if you feel something, I want you to connect to the next action.
I am looking forward to seeing you at the "Forest of Wonders".
■ "Mysterious Forest Oyai" held summary
Date and time:
October 7 (Sat) 18:00-21:00 (public rehearsal)
October 8th (Sun)-9th (Mon, Holiday) 16:00 to 21:00
Venue: Elephant Nose Terrace, Elephant Nose Park Fee: Admission Free
■ Tour type performance: "Mysterious Forest Oyai" Full Course Date: October 8 (Sun) 9 (Mon. / Holiday) 15:30 ~ 17:30, 18:00 ~ 20:00
Fee: ¥ 3,500 (one person including one pair ticket ¥ 5,000) October 9 is a wheelchair compatible ship. Reservation system.
For details, go to the homepage.
http://www.paratriennale.net/
Related URL:
http://www.paratriennale.net/