Theater / dance
"Mojamoja Head and Spatula Hera Glasses Geographical Musical Japan Yokohama Ohama-sama"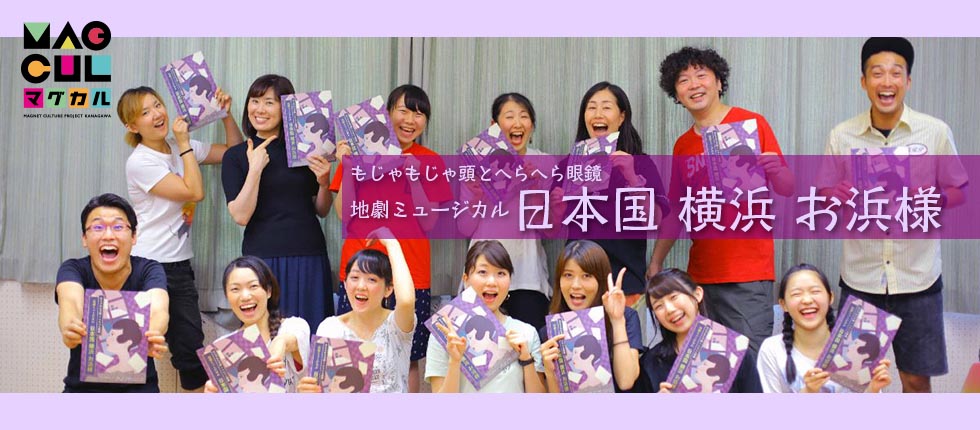 "Geo-drama musical Japan Yokohama beach"
Honmokujuniten High School Theater Club is a script based on the legendary star "Meriken Ohama" and "Chabuya (dance hall on the 1st floor, inn for sexual intercourse on the 2nd floor)" that once existed in Yokohama Honmoku. Attempt to perform "Kuni Yokohama Ohama-sama" at a cultural festival. However, adults disagree that "it is not suitable for the school spirit to have high school students play the stories of prostitutes." Set in the drama club of a modern high school, this is a completely original musical centered on real people and places, with conflicts with "sex" and "women's independence."
August 12th (Sat) 14: 00〜 / 18: 30〜, 13th (Sun) 12: 00〜 / 16: 00〜
* After-talk event at noon on the 12th, mini-review show at other times
Venue Kanagawa Prefectural Youth Center Hall (Nearest Station Sakuragicho Station, Hinodecho Station)
¥ 4000 General, ¥ 2000 College students, vocational school students, theater research students, high school students and younger (+200 yen on the day)
Ticket Reservation
Confetti
http://confetti-web.com/mojahera
(Available 24 hours)
0120-240-540 * Free call charges and operator support
(Reception hours weekdays 10: 00-18: 00)
Crowdfunding (August 6 deadline)
I want to show it to students of the local drama musical "Yokohama Ohama, Japan" that touches the history of Honmoku for free.
https://camp-fire.jp/projects/view/32103
* Elementary, junior high and high school students, drama trainees, and university students living in the prefecture can watch the theater for free.
 
◇ The environment is the same for both the Chubu shop and the present age. It's interesting because there are people who collide with each other ◇
・ Please tell us the role of each and the part that you find attractive in this performance.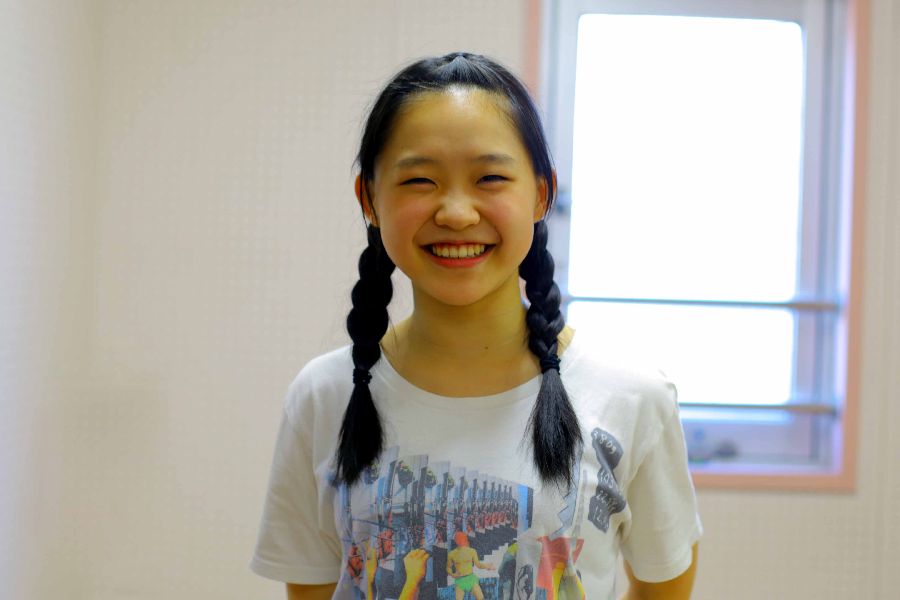 Miyake: I'm Moe Miyake, who plays the role of "Mika", a second-year student at Honmokujuniten High School.
It is a high school girl who hates to lose and is strong enough to be called "angry twin tail" by the writer.
I hate lies and have a strong sense of justice, so even the teacher thought that anything was wrong with him.
・ Mr. Miyake is an active high school girl, isn't she? In fact, are there few such students in high school today?
Miyake: No! Everyone is a good girl on the front, but on the back, they say a lot of bad things and write on SNS. I never say things face-to-face. Is there a lot of good boys? There are many scenes that express anger in this role, and I am troubled that when I get angry, I feel like a child. I'm currently exploring variations of anger, how to express that anger so that it doesn't become one pattern. In this performance, I would like you to see the dance and songs of the people who appear in the main part of the Chubu shop, as well as the place where you can honestly collide with your own opinions. It's full of fun that is unique to musicals, where the gorgeousness of dance and the songs are intertwined.
Mr. Matsumoto: I'm Kazuka Matsumoto, who is a classmate with Mika and plays the role of "Rei", the deputy director of the drama club.
I also often collide with each other because I immediately say what I think is strange, and I am a hot-blooded man who does not know how to bend. There are many parts that remind me of when I was in elementary school, or that I play and feel that it overlaps with my old self.
・ Is it easy to get a role because there are many parts that overlap with me?
Mr. Matsumoto: It's hard to say that it's easy to get into the role because I don't want to admit it, even though I have something in common. Also, it's difficult because there are some expressions in the script that we don't want to say or see, which makes us look away. Still, in this musical, you can really enjoy singing as well as dancing. I would like you to pay particular attention to the lyrics. The writer, Mr. Kawada, also wrote the lyrics, but there are so many things I want to say and convey that it feels like rap. I want to sing properly so that I can convey that feeling to the audience.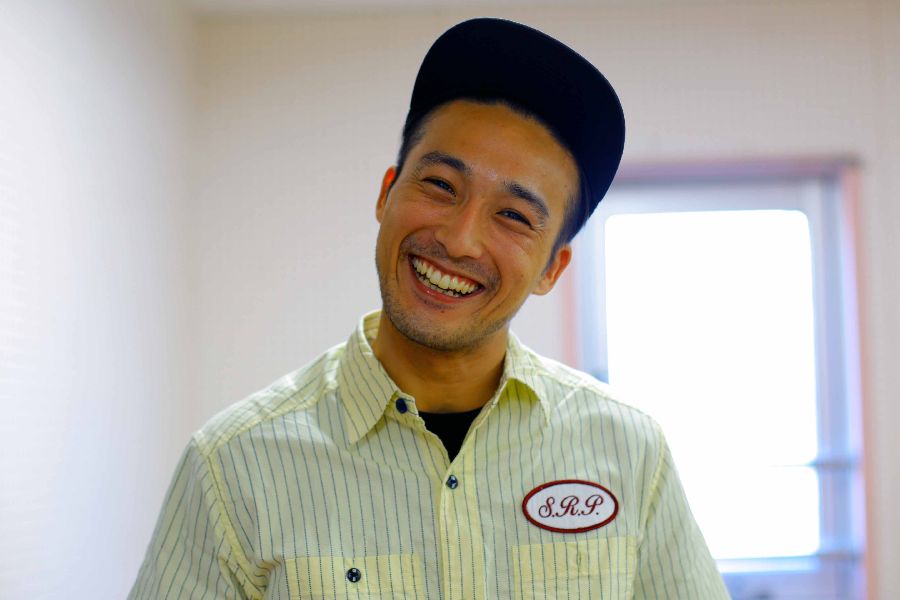 Mr. Tanaka: I'm Atsuyuki Tanaka, who plays the real person "Jisaburo Kurata" who created the Chubuya district in Honmoku, Yokohama.
This is the third time I've played this role, and at first I thought I was a happy and well-behaved business person. However, as I played it over and over again, I realized that it wasn't that simple. Isn't there an adult who smiles but doesn't laugh? Now I'm wondering if he was a person with a back face like that of a politician.
・ Did you know that because you continued to cover the role, such as walking in the former Chubuya district and going to see Mr. Kurata's descendants?
Mr. Tanaka: Besides that, I think it's because I read a lot of materials from the time when Kurata was alive. He bought the land of Honmoku and made it his own empire, and he was a smart and attractive person who left the culture. I'm sure he was a considerable person who was also murdering behind his smile. The attraction of the performance is that many people are colliding with each other because they are honest. The place is Chubuya-gai, but the environment is the same even today. The Chubuya district is gone, but it's true that it was there. What's wrong and what should I leave behind? With the 2020 Tokyo Olympics and Paralympics being held, it is attracting attention from foreign countries, and even if this happens, I think it is important to leave history as a Japanese. What can you leave in your heart after watching it? Furthermore, I would like to make the performance something that can leave some meaning for children who will grow up in the future.
◇ The reason I became a professional director was the Yokohama citizen musical I saw in high school ◇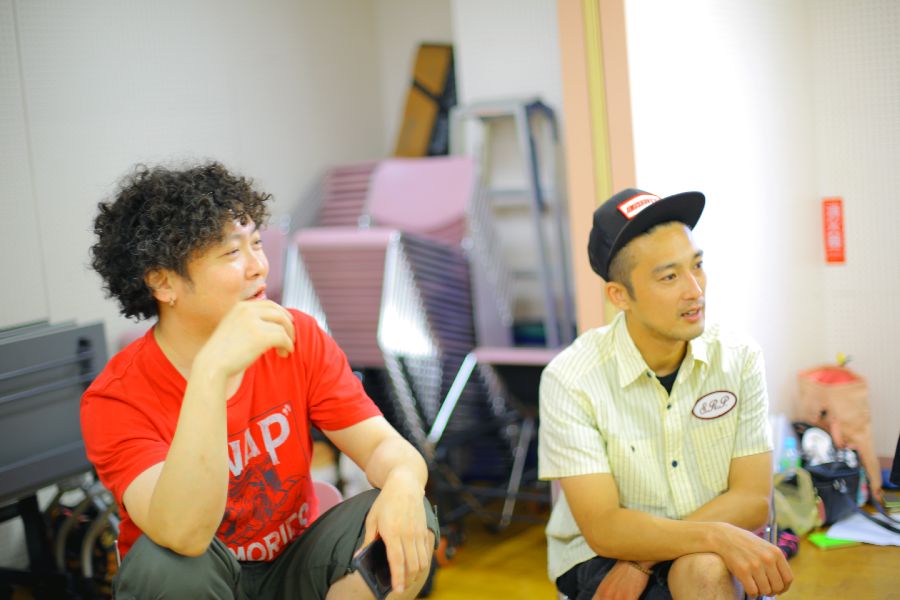 ・ I would like to ask Mr. Sasaura, the director. The performances based on the Ukiyo Hotel so far have a consistent theme of women's independence and sexuality.
Mr. Sasaura: Writer Kawada has always dealt with women's independence, and says that employment opportunities for men and women have become equal, but the percentage of women in executive and managerial positions is still low. Many of my works are based on the absurdity that women feel and the haze of society.
・ Mojamoja head and spatula glasses are a unit of director and screenwriter, not the name of a theater company. Is there any reason not to have a theater company?
Mr. Sasaura: When it comes to a theater company with actors, some actors do not fit into the work I wrote. I think that it is better for each other to find an actor who fits the work you wrote in the audition and ask for it each time. In addition to the 25 actors, one guest will participate in this performance's geodrama musical each time.
・ It's a rational way of thinking, but aren't the opinions of the two people clashing?
Mr. Sasaura: Perhaps because Kawada has spent his childhood in Switzerland, he has an international sense and a strong core, and is a person who speaks out what he wants to say. I'm a person who wants to say what I think right away, so I often quarrel. But it's easier to say what you think to each other. The rehearsals, actors and staff are all close to each other in an atmosphere where they can say what they want to say.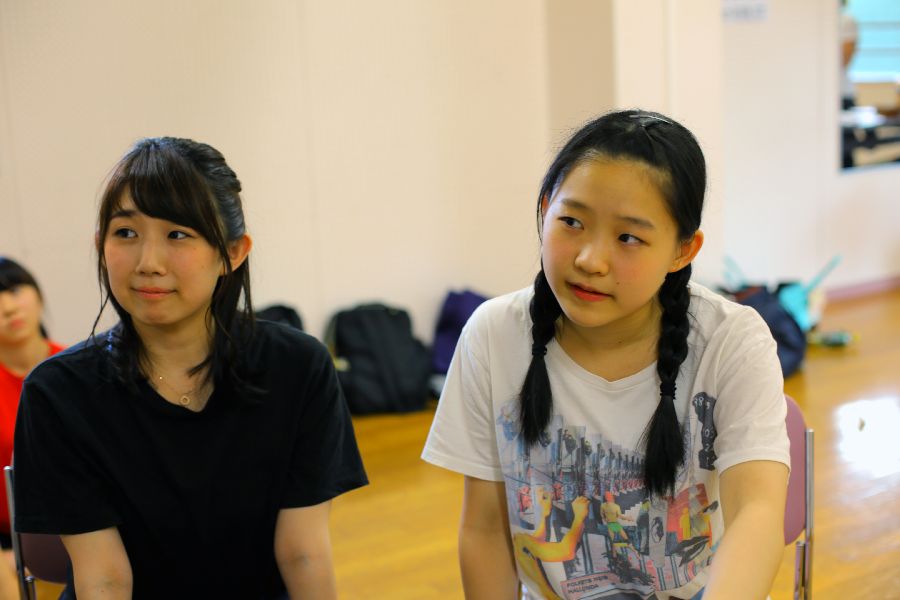 ・ You have been involved in the prefecture's business since the theater performance held at the prefectural office in 2014. Were you originally interested in theater rooted in the community?
Mr. Sasaura: We are active mainly in Kanagawa prefecture. Originally, I was doing regional theater, but at that time, the governor of Kuroiwa said, "It's okay to use the main government building large conference hall as a theater" about the Magcal concept at the "Dialogue Square" sponsored by the prefecture. When Kawada heard that, he asked a general question, "Then, what should I do to play theater here?" Four months after the talk went on, I really decided to perform a theater performance, and I was impressed by the speed of the performance in Kanagawa Prefecture.
・ Please tell us what made you decide to become a director.
Mr. Sasaura: Actually, I didn't have a specific desire to do theater. When I was a high school student, I went to see a musical with the participation of citizens in Yokohama, and at that time I remembered how amazing it was. After entering university, I began to participate in a citizen-participation musical called "Constitutional Drama." With that as an opportunity, I learned a lot of staff work, and it was much more fun to do it in the field than to be taught at university. I was so absorbed in it that I couldn't stand the gap with the site and dropped out.
・ Do you mean that you became a director after a citizen musical and are now working on a geodrama musical?
Mr. Sasaura: I met a member of a civic musical, and when I planned a performance with the intention of only once, it ended up in the black. "No, I have to continue.", He hit the next performance. However, after that, if I hired proper professional staff to perform, I fell into the red. I don't think there are many people who are from citizen musicals and become professionals, but I think that citizen-participatory theater that anyone can participate in is important for the community. Similarly, in an attempt to revitalize the region through theater while being connected to the region, I touched on the theater there, not at the end, as there is a "Botchan Theater" in Ehime Prefecture and a "Warabi-za" in Akita Prefecture. I think it would be wonderful to have an environment where people can be accepted with an eye on the future, such as nurturing people.
・ The Prefectural Youth Center is exactly named the Magcal Theater. It seems that you are trying crowdfunding for the first time in this performance, which will be performed there (around half of the target amount of 500,000 yen was achieved on 7/19 at the time of the interview).
Mr. Sasaura: Yes. By all means, I am taking on the challenge because I want the students to see it. We are acting with a mixture of lies, centered on the things, people, and culture that really existed in Honmoku, Yokohama. Brothel and brothel are subjects that are rarely taken up in the media such as television, but by showing them in theater, children can learn about such culture and think about what to do in the future. There is a way of expression that can be conveyed because it is a play. I would like you to come into contact with theater more on a daily basis, and in this performance, I would like to put it on dance and singing as a musical and convey to the world "Why can't I convey this in theater?" ..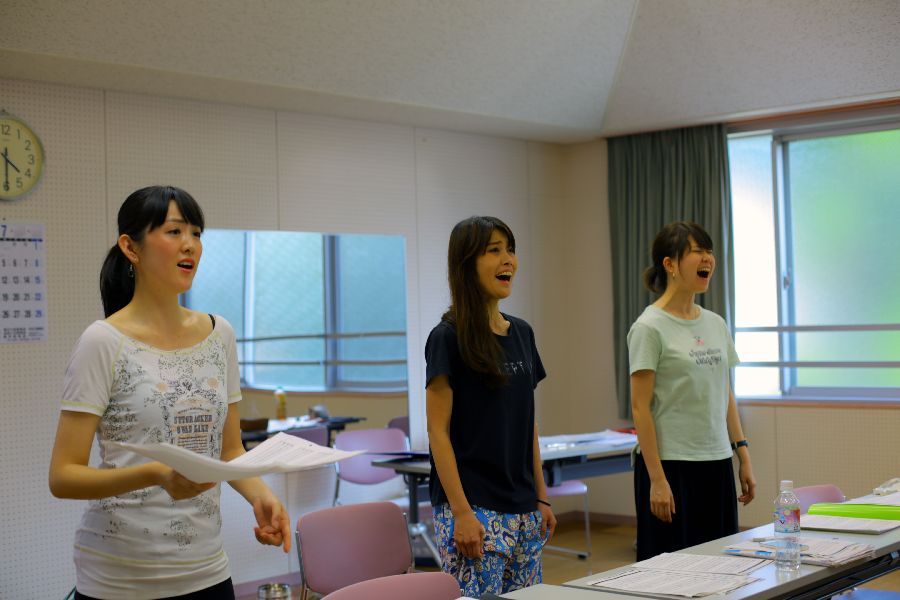 Future performance schedule
"Punk Drunker"
October 20th (Fri) -28th (Sat) Lazona Kawasaki Plaza Sol
Screenplay: Shinichiro Midori (Theatrical production "Spiral staircase")
Director: Nobuhiro Sasaura (Mojamoja Head / Eel Plan)
Tickets will go on sale from August 19th.