Theater / Dance
2017.07.24
"Mojajaja head and spatula glasses terrestrial musical, Yokohama, Japan"
(Please note that this page was created using Google's automatic translation service and understand that because of this, its translation may not necessarily be accurate.)
"Traditional musical, Yokohama, Japan"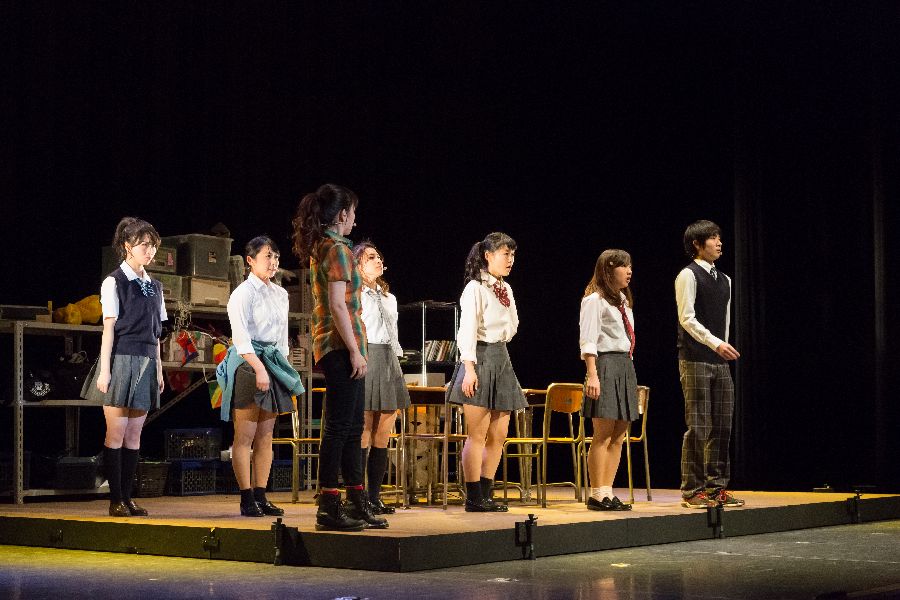 The Honmoku Jyuten High School Theater Club is a script based on the legendary star "Meriken Ohama" and "Chabya (the first floor is a dance hall, the second floor is an inn for sexual intercourse)" that once existed in Yokohama Honmoku. Trying to perform "Kuniyokohama Ohamama-sama" at the school festival. However, adults oppose that it is not appropriate for the school style that high school students play the story of widows. Set in a contemporary high school theater club, a completely original musical centered on people and places that existed while struggling with "sex" and "independence of women".
August 12 (Sat) 14: 00- / 18: 30-, 13th (Sun) 12: 00- / 16: 00-
* Afternoon events on the 12th day, mini review show for other times Venue Kanagawa Prefectural Youth Center Hall (Nearest Station Sakuragicho Station, Hinodecho Station)
¥ 4000 General, ¥ 2000 College students, vocational school students, theater research students, high school students and younger (on the day +200 yen)
Ticket Reservation
Confetti
http://confetti-web.com/mojahera
(Available 24 hours)
0120-240-540 * Free call / Operator support
(Reception hours weekdays from 10:00 to 18:00)
Crowdfunding (August 6 deadline)
I want to show the folk musical "Hokohama, Japan" to the students for free.
https://camp-fire.jp/projects/view/32103
* Elementary, junior and senior high school students, drama trainees, and university students living in the prefecture can play for free.
◇ The environment is the same for both Chubuya and Hyundai. Collision Interesting because there are people who ◇
・ Please tell us the role of each role and the part you feel attractive in this performance.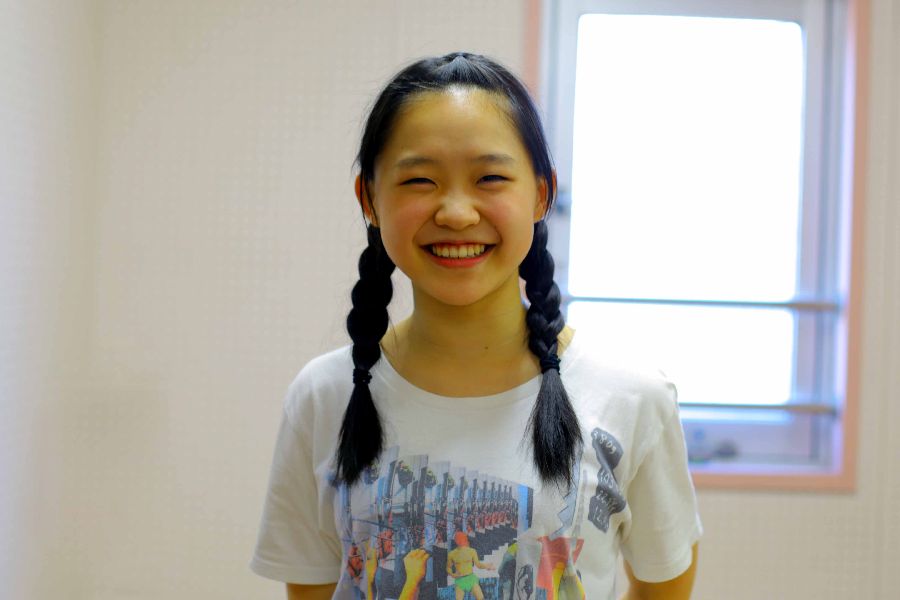 : Moe Miyake, who plays the role of the second grader of Honmoku Twelve High Schools
Mr. Miyake: Mika Miyake plays the role of the second grader of Honmoku Twelve High Schools, called "Mika".
It is a high school girl who hates and feels strong enough to be called "angry twin tail" by the writer.
Even a teacher is a child who hits it directly in the mouth and thought that anything was funny because he hates lies and has a strong sense of justice.
・ Mr. Miyake is an active high school girl. In fact, are there few such high school students now?
Miyake: No! Everyone is a good boy at the front, but at the back, he 's messed up or written on SNS. There is no way to say things back face to face. There are so many good kids. There are many scenes that express anger in the role of this time, and if you get angry, it will be a little childish. We are currently searching for variations of anger, how to express that anger so that it does not become one pattern. In this performance, I would like you to watch the dance and song of the people who come out at the main part of the Chubuya, where they have their own opinions. There is a lot of fun that is unique to a musical in which the glamor of dance and songs are intertwined.
ent / uploads / 2017/07 / d60aa33c41e64e70dfcec117e12606a9.jpg "alt =" IMG_6705_th "width =" 100% "/>
Kazuka Matsumoto, Mika's classmate and "Rei", who is the Deputy Director of the Theater Department
Ms. Matsumoto: I'm Kazuka Matsumoto, a classmate with Mika, who plays the role of Deputy Director of the Theater Department called "Rei".
I am also a hot-blooded person who doesn't know to bend, because I often put things that I thought were funny, so I often collide with each other. I often remember when I was an elementary school student, and I often play and feel that I overlap with my old self.
・ Is it easy to get used to having a lot of overlap with yourself?
Mr. Matsumoto: It's hard to say that it's easy to get in, because you don't want to admit that you have something in common that you don't like. In addition, the script is difficult because there are expressions that we don't want to say or want to see in the modern day. Still, in this musical you can really enjoy singing as well as dancing. Of particular interest is the lyrics. The writer Kawada is also working on lyrics, but there are so many things that I want to say and want to convey that feel like a rap. I want to sing properly so that the thoughts can be delivered to the audience.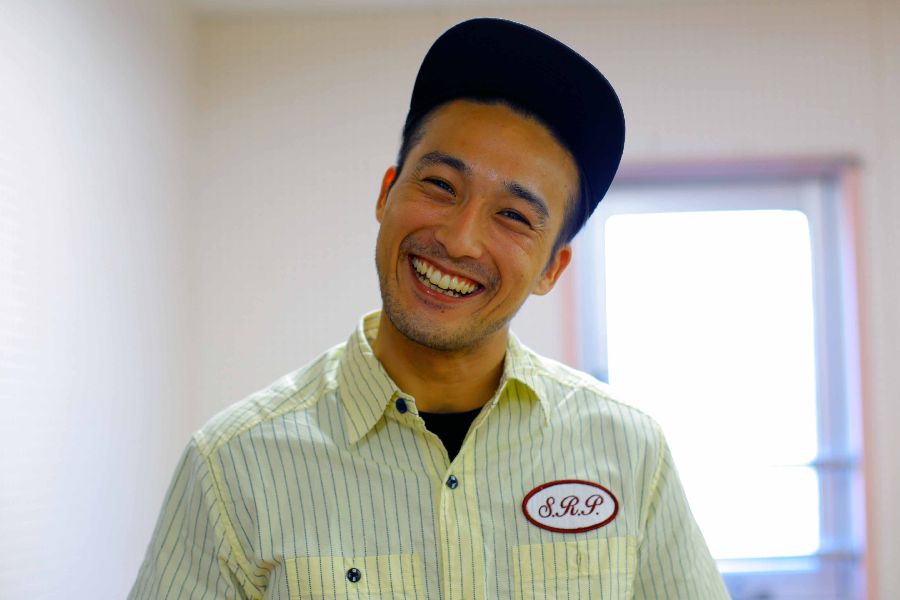 Mr. Yasuyuki Tanaka, who plays the real person "Kurasaburo Kurata" who created the Chubuya street in Honmoku
: 1em; margin-bottom: 30px ">
Mr. Tanaka: I am Yukiyuki Tanaka who plays the real person "Jirozaburo Kurata" who created the Chubuya street in Honmoku.
This was the third time I played this role, and at first I thought I was a happy and healthy merchant. However, as you play more and more times, you realize that it is not so simple. Even if you smile, your eyes are not laughing. I started to think that it was a person with such a face as a politician.
・ Did you know that because you continued to interview for the role, such as walking in the former Chubuya district or going to see Kurata's descendant?
Mr. Tanaka: Besides that, I think that it is because we read a lot of materials from the time Kurata was alive. He bought the land of Honmoku and made it his own empire. Surely, I think that he was a considerable person who was also killing people behind a smile. The appeal of the performance is that it is honest, so many people who are hitting it appear. The place is Chabuya Street, but the environment is the same even today. The Chabuya district has already disappeared, but it is true that it was there. What is wrong and what must be left behind? The 2020 Tokyo Olympics and Paralympics are also held, and it attracts attention from foreign countries. I think that it is important to leave the history as a Japanese, even if such a thing actually occurs. What can you leave in your heart after watching? I would like to make a performance that will leave some meaning for children who will grow up in the future.
◇ The reason I became a professional director was the Yokohama Citizen Musical I saw in high school. ◇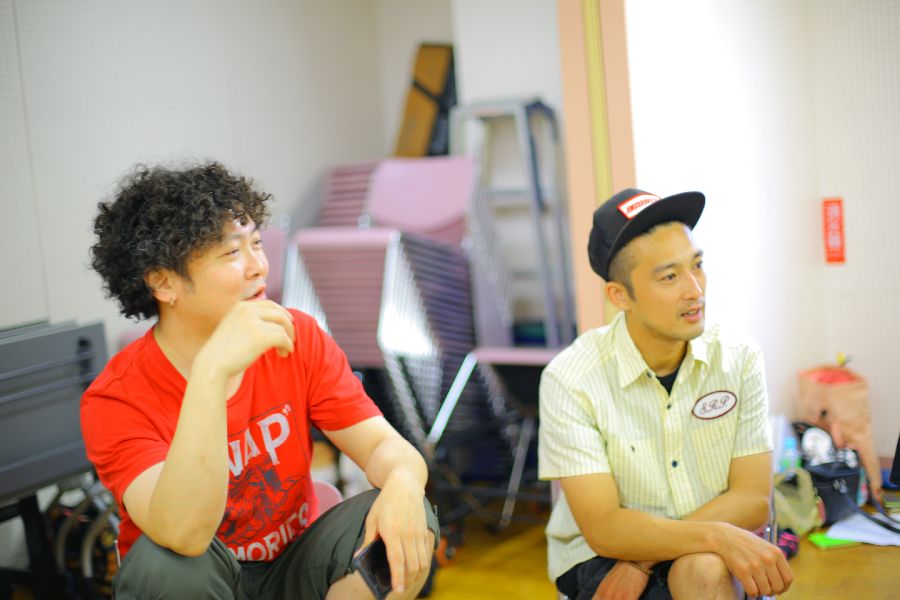 # 808080 "> (Left, director Kajiura-san. Right, Tanaka-san)
・ I would like to ask Mr. Kajiura, the director. The performances based on ukiyo hotels so far have a consistent theme of women's independence and sex.
Mr. Kajiura: The writer Kawada has always dealt with women's independence, saying that the employment opportunities for men and women have become equal, but the ratio of women who are executives and managers is still low. There are many works that are made with themes such as absurdity felt by women and hazy habits for society.
・ The head and spatula glasses are the unit of director and screenwriter, not the name of the theater company. Is there any reason not to have a theater company?
Kajiura-san: If you become a troupe with actors, there will be actors who do not fall into the work you wrote. I think that it is better to find an actor who perfectly matches the work you wrote in the audition, or to ask for it every time. In addition to 25 actors, each guest will participate in the terrestrial musical of this performance.
・ It is a rational way of thinking, but aren't their opinions colliding with each other?
Mr. Kajiura: Kawata has a childhood experience in Switzerland, so she has an international sense and a strong core, and is a person who expresses what she wants to say. I'm always fighting because I want to say what I thought immediately. But it's easier to do what you think of each other. The rehearsal hall, the actors, and the staff are friendly in an atmosphere where everyone can talk about what they want to say.
t / uploads / 2017/07 / 3e3980267641425225b2098058fe7e9f.jpg "alt =" IMG_6705_th "width =" 100% "/>
(Left, Mr. Matsumoto. Right, Mr. Miyake)
・ You have been involved in the prefecture's business since the drama performance held at the prefectural office in 2014. Did you have an initial interest in local theater?
Kajiura: We are active mainly in Kanagawa Prefecture. Originally a regional drama was performed, but at that time, at the "Dialogue Square" sponsored by the prefecture, the Governor of Kuroiwa Prefecture said, "You can use the main hall of the main building as a theater." Everything started when Kawada asked the general question, "If so, what should I do to play here?" After four months of concrete discussion, I was really going to have a theatrical performance, and I thought Kanagawa Prefecture was so fast.
・ Please tell us how you decided to become a director.
Kajiura-san: I didn't really want to play theater. When I was a high school student, I went to see a citizen-participated musical in Yokohama. After entering university, I began to participate in a citizen-participatory musical called "Constitutional Drama". That made me learn a lot of staff work, and it was much more fun to do on-site than to be taught at university. I was so depressed that I couldn't stand the gap with the site and dropped out.
・ Do you mean that the citizen musical became a director and you are currently working on a terrestrial musical?
-indent: 1em; margin-bottom: 30px ">
Kajiura-san: A member I met in a civic musical, and when I planned a performance with only one intention, it ended in a surplus. "Yeah. I have to continue." But after that, if you hired a proper professional staff, etc., you fell into deficit. I don't think there are many people who come from civil musicals and become professionals, but I think that public participation plays that anyone can participate in are important to the community. Similarly, in order to revitalize the region through drama while connected to the region, there was a "Botchan Theater" in Ehime Prefecture and "Warabiza" in Akita Prefecture. I think it would be great if there was an accepting environment with the future in mind, such as raising people.
・ The Prefectural Youth Center is just named Magcal Theater. It seems that this is the first performance of a crowdfunding challenge (the target amount of 500,000 yen was achieved in July 19 at the time of interview).
Kajiura-san: Yes. By all means, there is a challenge that students want to watch. We play with a mix of lies centering on things, people and culture that really existed in Yokohama Honmoku. Prostitution, Kashiwakan is a subject that is not easily picked up by media such as television, but showing it in theaters can help children know such a culture and think about how to proceed. There is a way of expression that can be conveyed because it is a theater. I would like you to come into contact with theatrical activities on a more daily basis, and in this performance I would like to send out to the world that "I can't tell this through theatrical performance" by putting it on dance and singing as a musical. .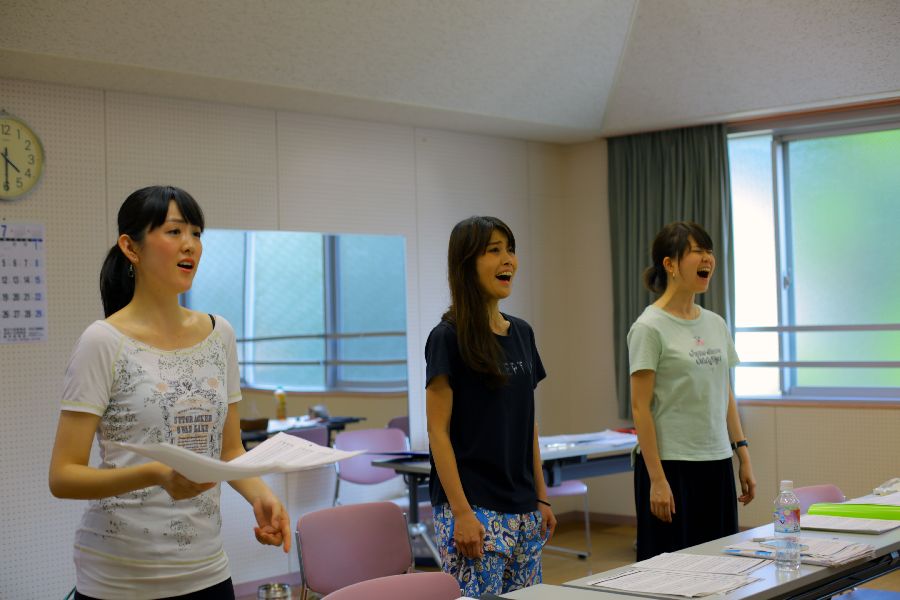 Future performance schedule "Punk Drunker"
October 20 (Friday)-28 (Saturday) Lazona Kawasaki Plaza Sol Screenplay: Shinichiro Midori (Theatrical production "Spiral Staircase")
Directed by Toshihiro Kajiura (Mojajaja Head / Unagi Project)
Tickets will be on sale from August 19th.
Related URL:
http://confetti-web.com/mojahera