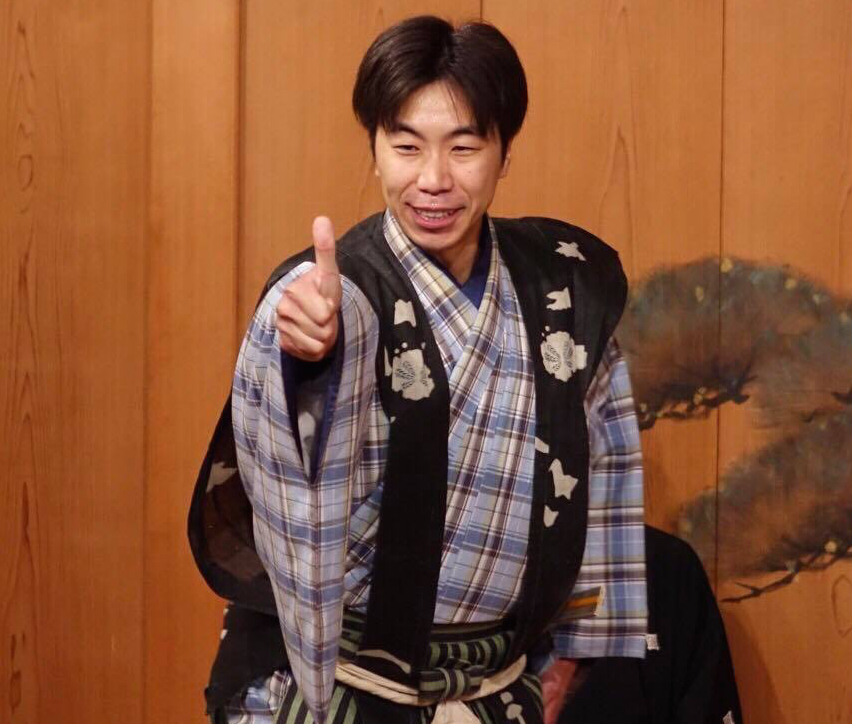 traditional culture
On the Kamakura Noh stage, the east and west show of salutes!?
TOP image shooting: Kosai Sosuke
Cypress Master cypress stage living in the 21st century Vol.1
In the Kamakura Noh stage, the east and west show of plaster!
Daisho doctrine (Noh music master Kyogen direction Koko style)
Kannon-san's overlooking this place is Nagatani, Kamakura-shi, which shows a lot of bustle on weekdays. Big Buddha Street leading from the station to Big Buddha is not a ratio of the number of tourists on weekdays if it is a holiday.
Even so, when entering the alley from the busy street, quiet residential areas are spreading. Located here is Kamakura Noh stage which is the place of the performance today.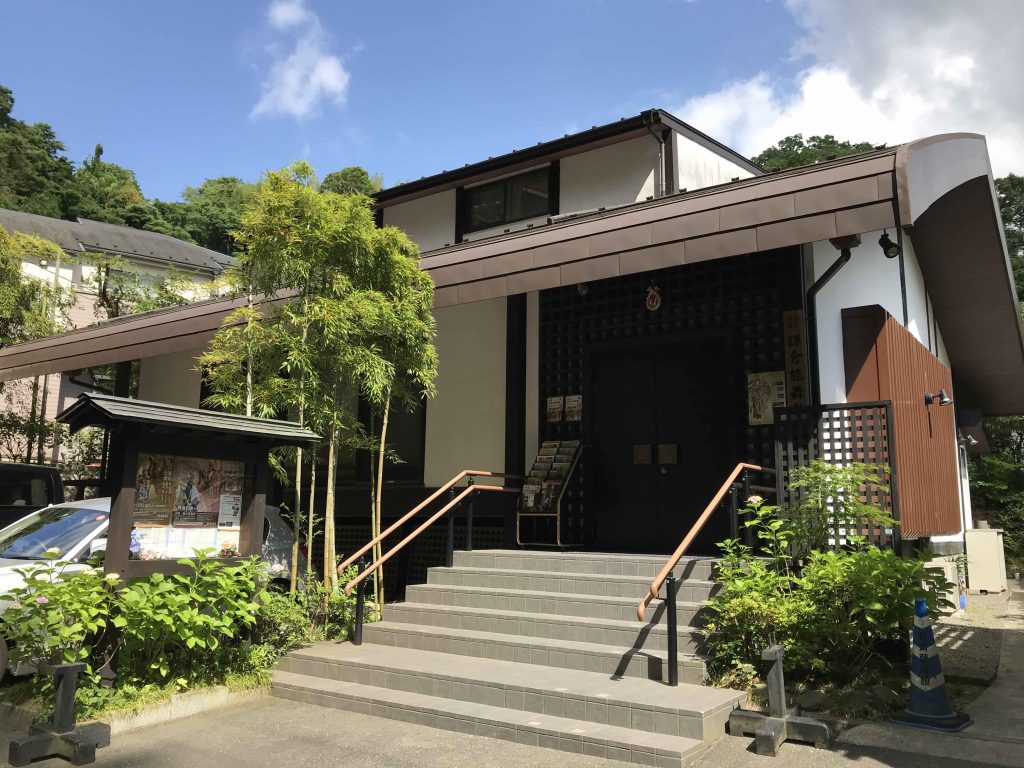 The capacity is 200 seats. A seat and a chair seat are prepared, and the front row seems to be able to touch the actor if you extend your hand. Besides the commentary before the performance, subtitles are prepared during Noh performance, and after the performance there is a question and answer session. I think that the performance of Noh Kyogen that is planned to be a customer's perspective so far is quite rare.
This morning and afternoon two-part system on this day. Kyogen 'salve brush' and Noh 'Fuji drum' in 1 part. The second part performed Kyogen "Jizo Mai" and Noh "Sacred Man".
"Salt brush" is a story to which the salvage brick of the city confronts with the salted brine of Kamakura, which sucks which which salve is strong. Each one sticks a salve on his nose and the person who was pulled is losing.
Two copies of "Exorcist" are stories of villaining. Kyogen actors must appear not only in Kyogen but also in Noh.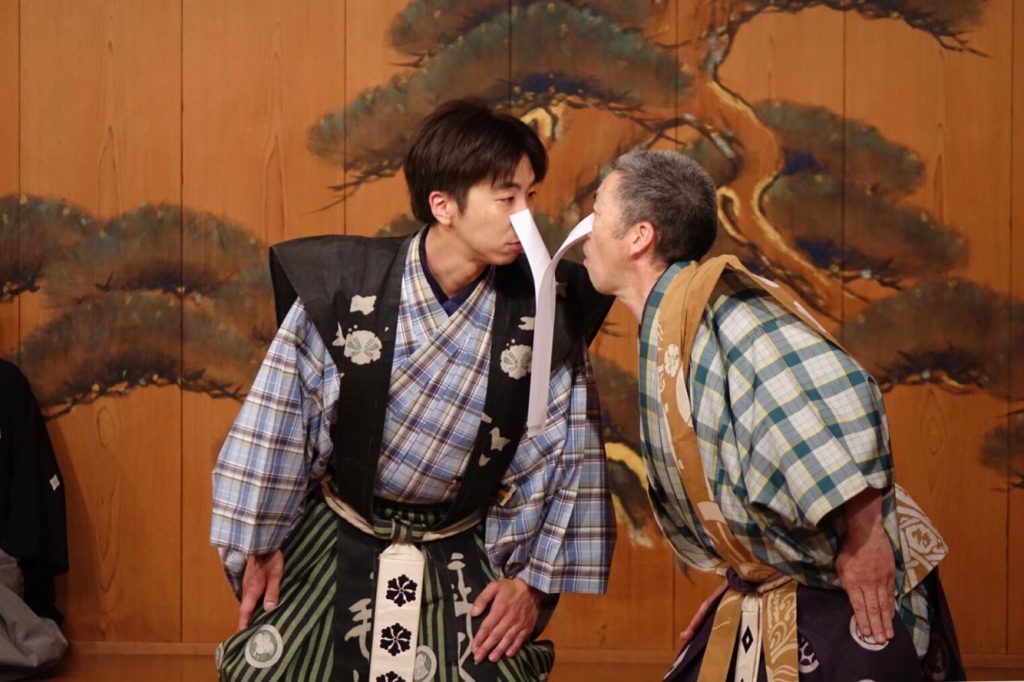 Photography: Komui AkiraThrough
Kyogen does not have any subtitles, but hearing laughter was heard "Kusuri" at essential points. Small space shortens the distance between the performer and the audience.
In Noh also people who nods as "Yeah yeah" chasing the story while watching subtitles …. It is evidence that understanding is deepening.
In the scene of villaining, the tension of the actor is also climax. You can see that customers' mind concentrates on the stage. Both 'Kusuri' and 'yes yes' were felt as thought was at the moment, I became very happy.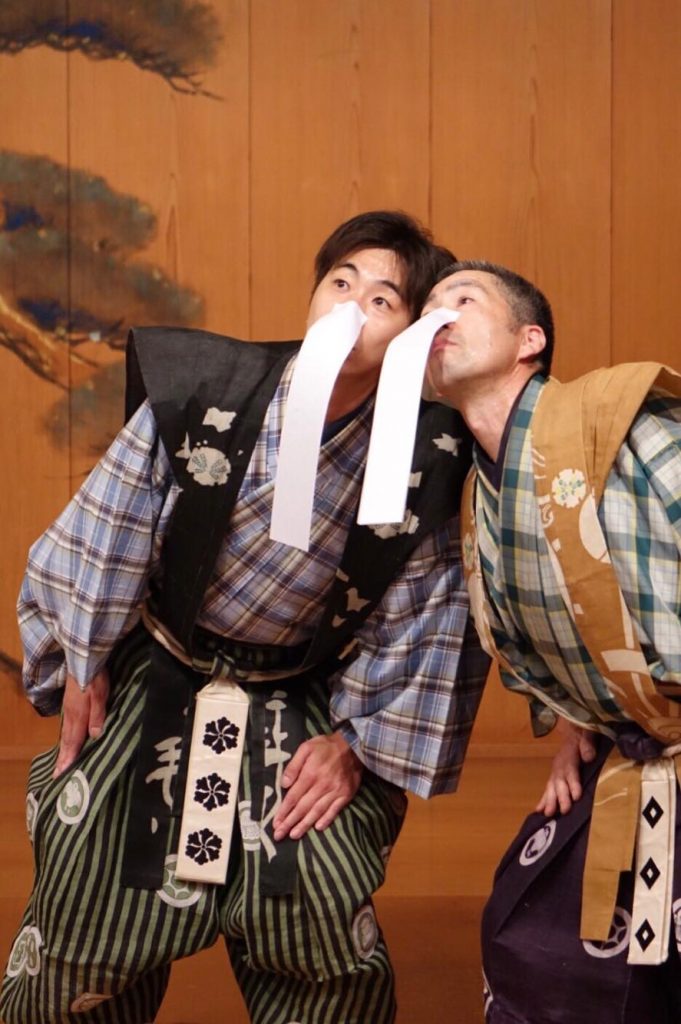 Shooting: Kosai Sosuke
In the evening the performance ended. The sea breeze blowing from Yuigahama is comfortable when going to Big Buddha Street. Liberated from the tension of the stage, I will also return to the present age.
<Looking at the backstage with a glance …>
This is an oil used for "salty brine". It is an essential item for attaching "salve" to your nose. Without this we can not compare sucking.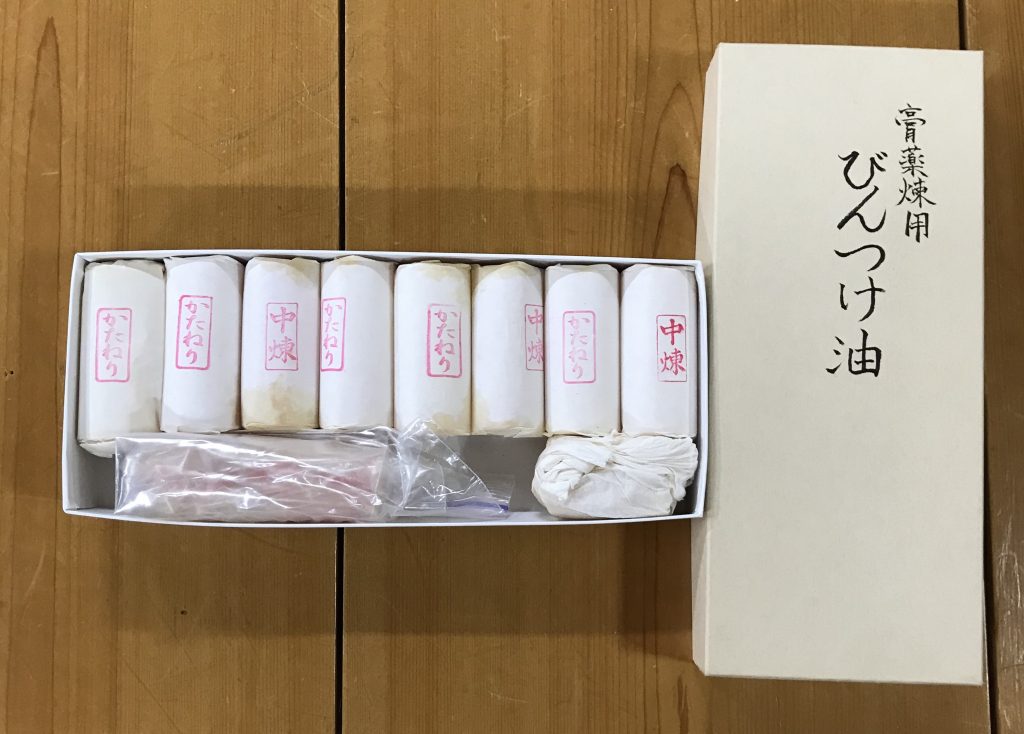 I am immersed in the task of painting "crimp oil" on paper in the dressing room.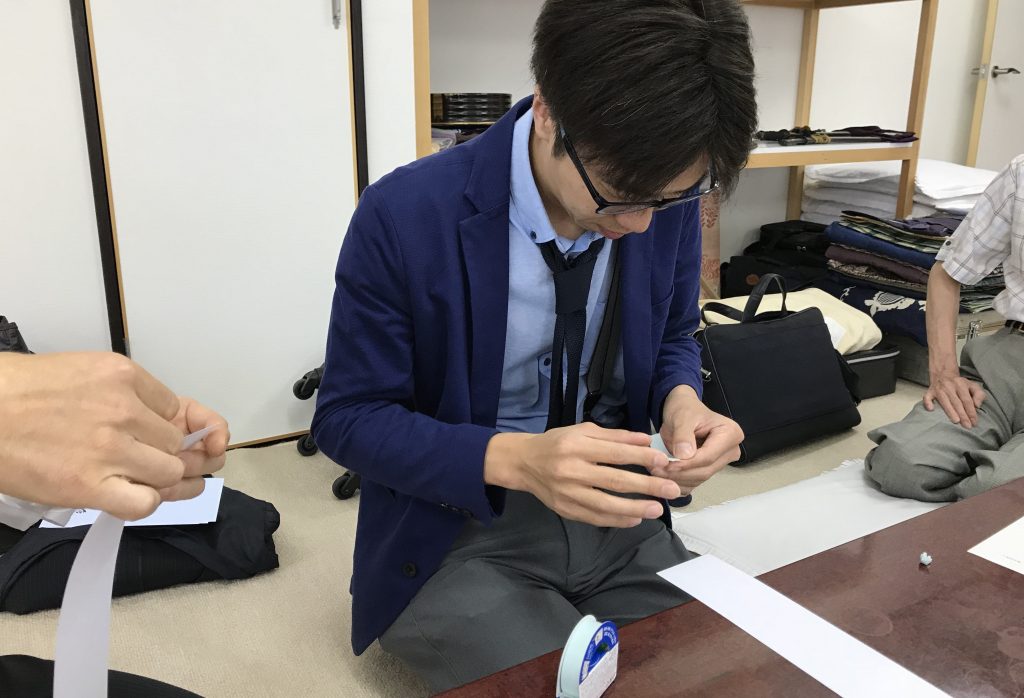 This is also one aspect of the Kyogen mentor living in modern times.