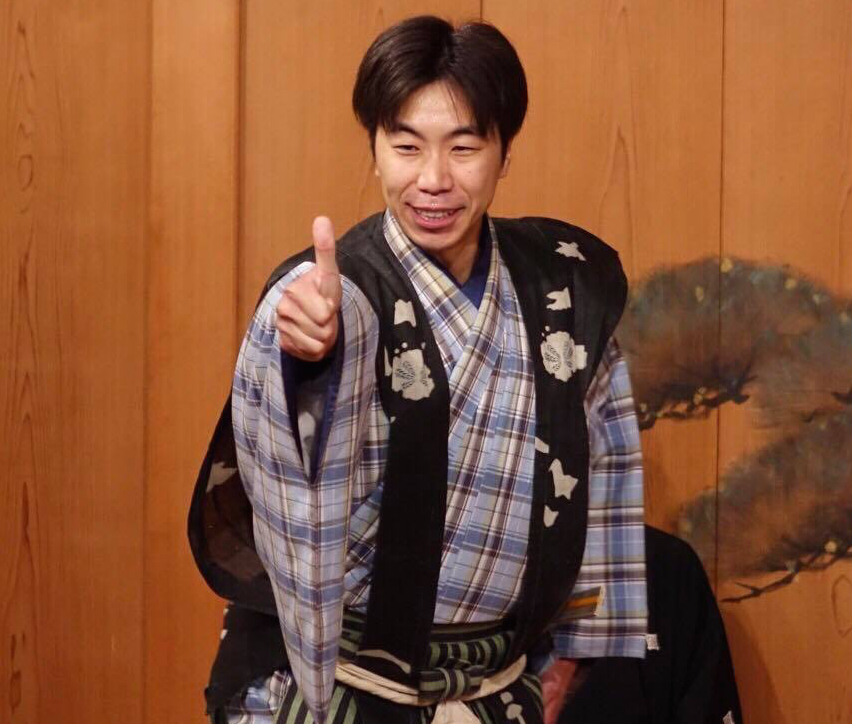 traditional culture
2018.06.13
In the Nori stage of Kamakura, the east-west confrontation of the plaster?
Noh Kamakura stage 
TOP image photography: Sokai Komai
The Stages of the Crazy King of the 21st Century Vol. 1
East-West showdown of plaster on Nori stage of Kamakura!
Great Confucianism
Kannon looks over here, and Mayor Kamakura valley which shows many bustle even on weekdays. The Great Buddha Street, which runs from the station to the Great Buddha, is a holiday and the number of tourists is not comparable to that on weekdays.
Still, when entering the alley from a busy street, a quiet residential area is expanding. It is located here, the Noh theater in Kamakura, today's show place.


The number of seats is 200. There will be a seating area and a seating area, and the front row will be touched by the performer if you reach out. As well as commentary before the performance, subtitles are prepared during the performance of Noh, and there are questions and answers after the performance. I think that the performance of Noh Kyogen planned so far by the audience is quite rare.
On this day, it has two divisions, morning and afternoon. The first part of the first episode of Kyogen, "Koyaku Yuri" and Noh, "Fuji Taiko". The second part performed the Kyogen "Jizo-mai" and the Noh "Delivery Monk".
"Plastic Medicine" is a story in which the plastering of the city and the plastering of Kamakura are confronted, and it is compared which of the plasters is stronger. Each other pastes the plaster on the nose, and the one who is pulled loses.
The second part of the "Delivery Monk" is a talk about avenging. The Kyogen actor must appear not only in Kyogen but also in Noh.
Photographed by: Komai SoIntermediary
There are no subtitles for Kyogen, but I heard a squeaky scream at the key point. The small space reduces the distance between the performer and the audience well.
If you follow the story while watching the subtitles at Noh, you can say "un-un" ... It is evidence that the understanding is deepening.
In a scene where you plan to avenge, the tension of the actor is also a climax. You can see that the audience's mind is concentrated on the stage. Both "Kusuri" and "Unun" felt very happy at the moment, and I became very happy.


Photographed by: Sokai Komai
The show was over in the evening. The sea breeze blowing from Yuigahama is pleasant when it comes to Daibutsu Dori. Being released from the stage tension, I will return to the present age.
<If you take a peek behind the scenes ...>
Boiling oil used here for "expansion". It is a required item to put the "potting" on the nose. Without this, you can not compare.

I'm devoted to painting "broiling oil" on paper in the dressing room.

This too is one aspect of a modernist who lives in modern times.
Noh Kamakura stage

The No. Kamakura stage was created in the Mayor of Kamakura Mayor of the late May 3rd, 1970, with the aim of contributing to the improvement of culture with the release and promotion of traditional performing arts and Nora in Japan. . (October is April, 1946) At the moment, Nakamori Nuka is the successor and is moving around. In addition to holding regular performances "Noh Knowing Association" ®, the stage, Noh mask, Noh costume, etc. are displayed and exhibited as the Noh Museum. Use of exhibitions etc. is also possible. On November 1st, 2011 (2011), we received authorization of public interest incorporated foundation from Kanagawa Prefecture.

In addition, from 2009, we opened in the hall as "public Noh Museum" of general open type. You can see the Noh theater and Noh mask and Noh costume display.

Shop / Place name

Noh Kamakura stage

Address

Kamakura Mayor of Kanagawa Prefecture 3-5-13

TEL

0467-22-5557

Business Hour

10:00 to 16:00 【Closed day】 Sundays and public holidays, and other regular holidays ※ In the case of prior application, you can also visit on Sundays and public holidays.

Parking Area

None (there is no private parking lot)

Map