Theater / dance
Creating with hands and body, nostalgic but delivering fresh impression "world of hand shadow"
Hand Shadows ANIMARE
開催:2019.02.14
A place where a play is born
File.4 Takashi "Hand Shadows ANIMARE (Hand · Shadows · Animare)"
Koichi Imai (editor writer)
Since 1952, as the first shadow painting company in Japan, since its founding, she staged mainly in masterpieces of domestic and foreign masterpiece fairy tales, and is a Takasa who is leading the genre "shadow play". I wonder if everyone has touched somewhere, such as the stage and television.
Do you know that there is an artistic side in such a Takashi ? "Hand Shadows ANIMARE" (Hand · Shadows · Animare) is that. "ANIMARE" means Latin for "breathing life, energizing". In other words, "Hand · Shadows · Animare" is a omnibus style performance that creates various shapes only by hands and body, and fresh surprise is felt in nostalgia.
I asked Mr. Kei Goto, representative of Takasa, about "Hand · Shadows · Animare".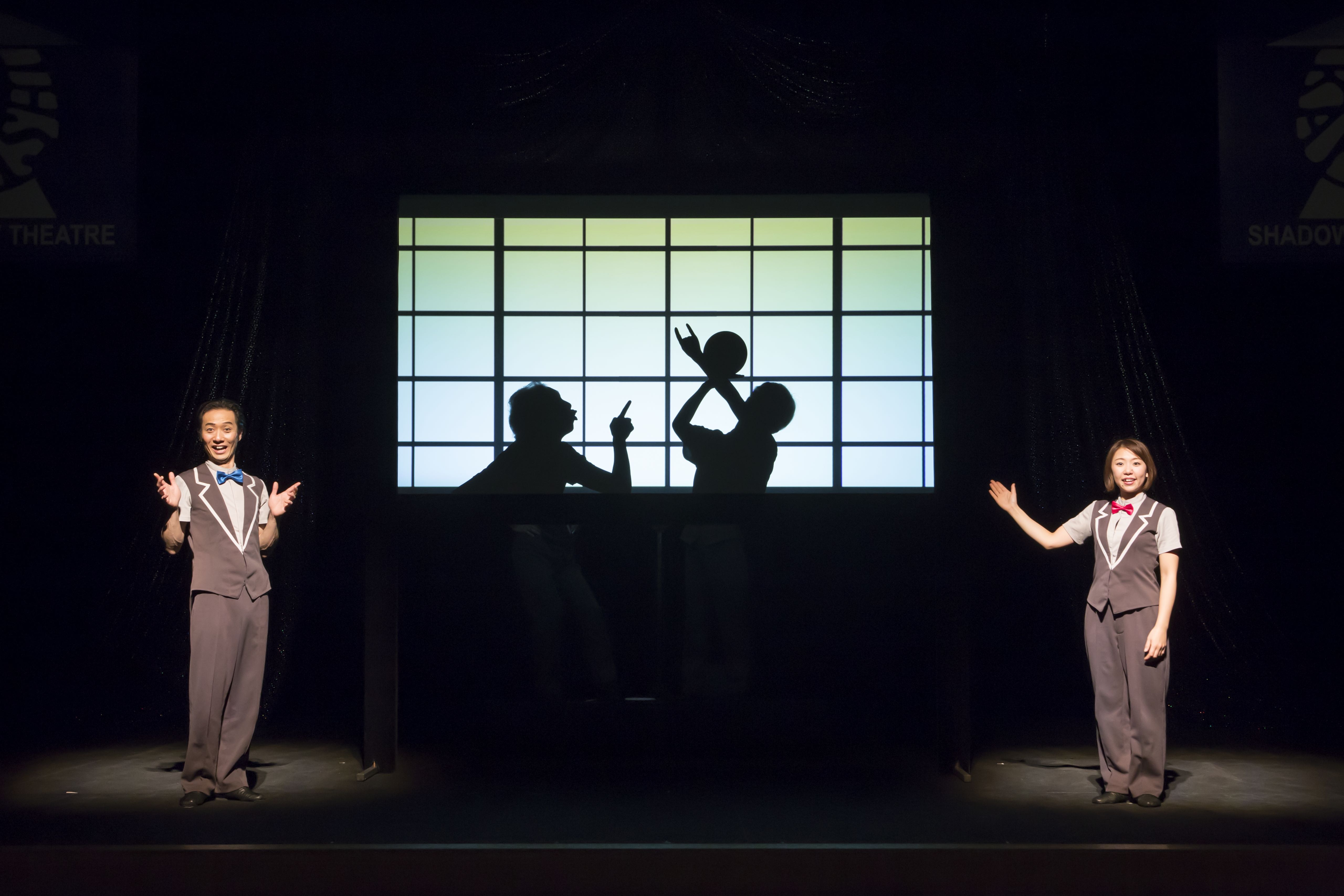 "The chance was about thirty years ago from a renowned director," It is said that you are a shadow painting theater company, why are you not doing hand-shadow paintings. "Hand shadow painting is very rich expression It should be a challenge as it can be done.
At that time, we mainly cut shadows and shadow pictures using board dolls. Regarding hand shadow painting, it is regarded as "traditional play" and I did not think that a modern stage can be created. But as he says, there may be some possibility, as I tried, I gradually began researching. ThatInside, you can do that, if you can do this, the repertoire of hand shadow painting has increased. However, since the expression of hand shadow painting uses very physical fitness, there was a desire that it is difficult to build a stage of one hour alone. "

Meanwhile, at the CAPACITOR, I was considering full-scale overseas expansion. However, since it takes time and cost to transport luggage when traveling abroad, you have to move with minimal equipment. It is a urgent issue not to be confused with the Takasa, but to be faced by companies that challenge overseas.
In addition, to Mr. Goto "There is no meaning unless it goes overseas, it is not a work that has been made in Japan so far, it must be challenged with international communication premises work". So we decide to challenge the world with "Hand · Shadows · Animare" which develops quickly, sometimes dancablely, with music, without speech, by means of mature hand shadow painting.
Sometimes it was at the 8th Schwäbisch Gmün International Film Festival Festival held in Germany in 2009.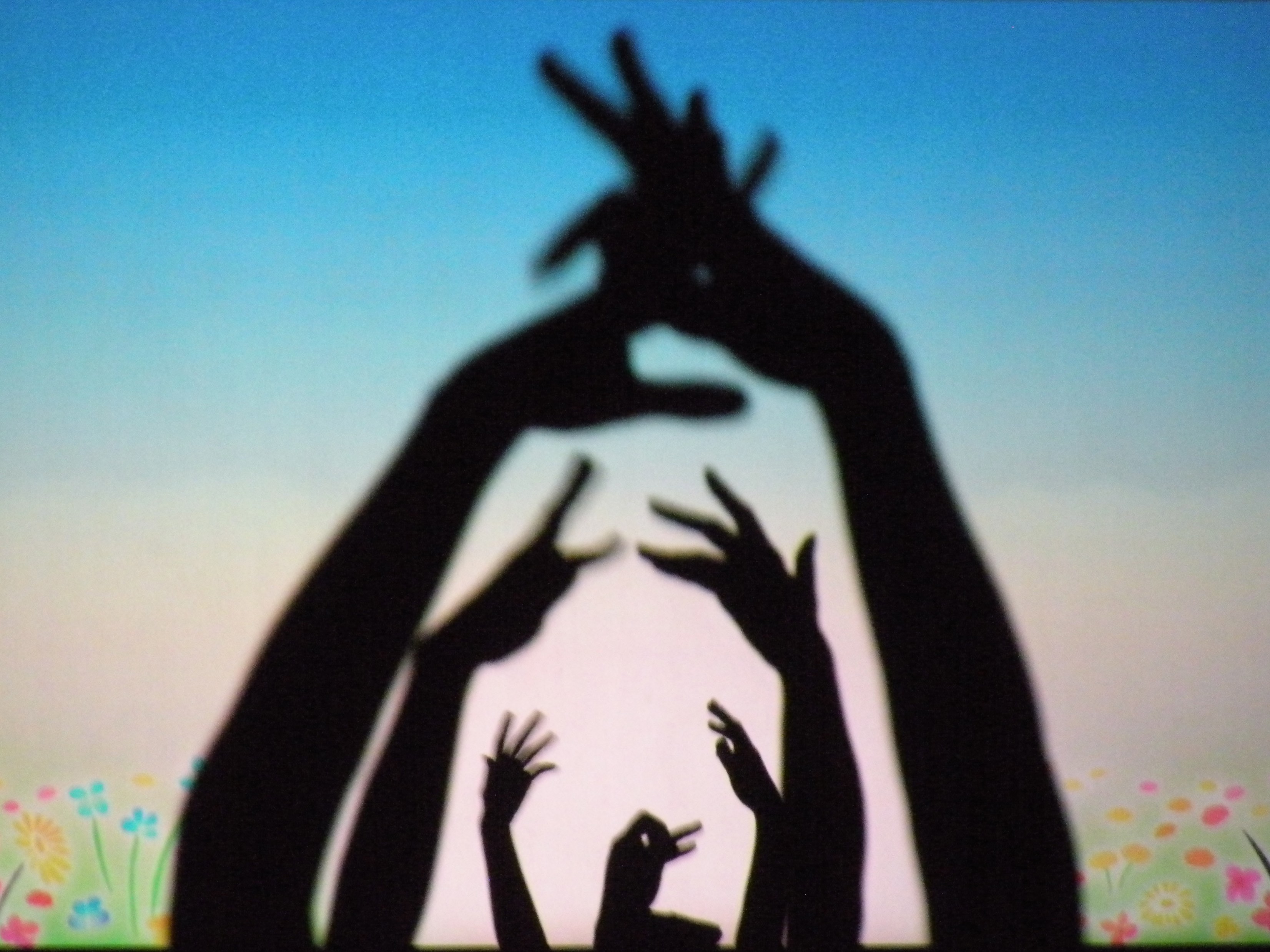 "It was the first time to do the whole story with hand-shadowed painting, but it was the first time for me to put the hand-shadow scenes in my work, the most difficult was the hand shadow painting only 1 To be able to work in time means that nobody thought it from common sense until then.It was hard at first to reform the consciousness, and one week before departure to Germany, trial until the last minute Finally the work was completed by mistake.
At firstMembers who participated in the German festival say differently, but the venue got boiled just by making a shadow picture by hand. It was a wonderful experience, including being amazed at applauding during the performance. There was no such ensemble globally, so I was happy because I did not know what evaluation could be obtained until I actually tried it. On the spot, it was a tremendous response from various foreign festivals, such as being asked "Next will come to me". "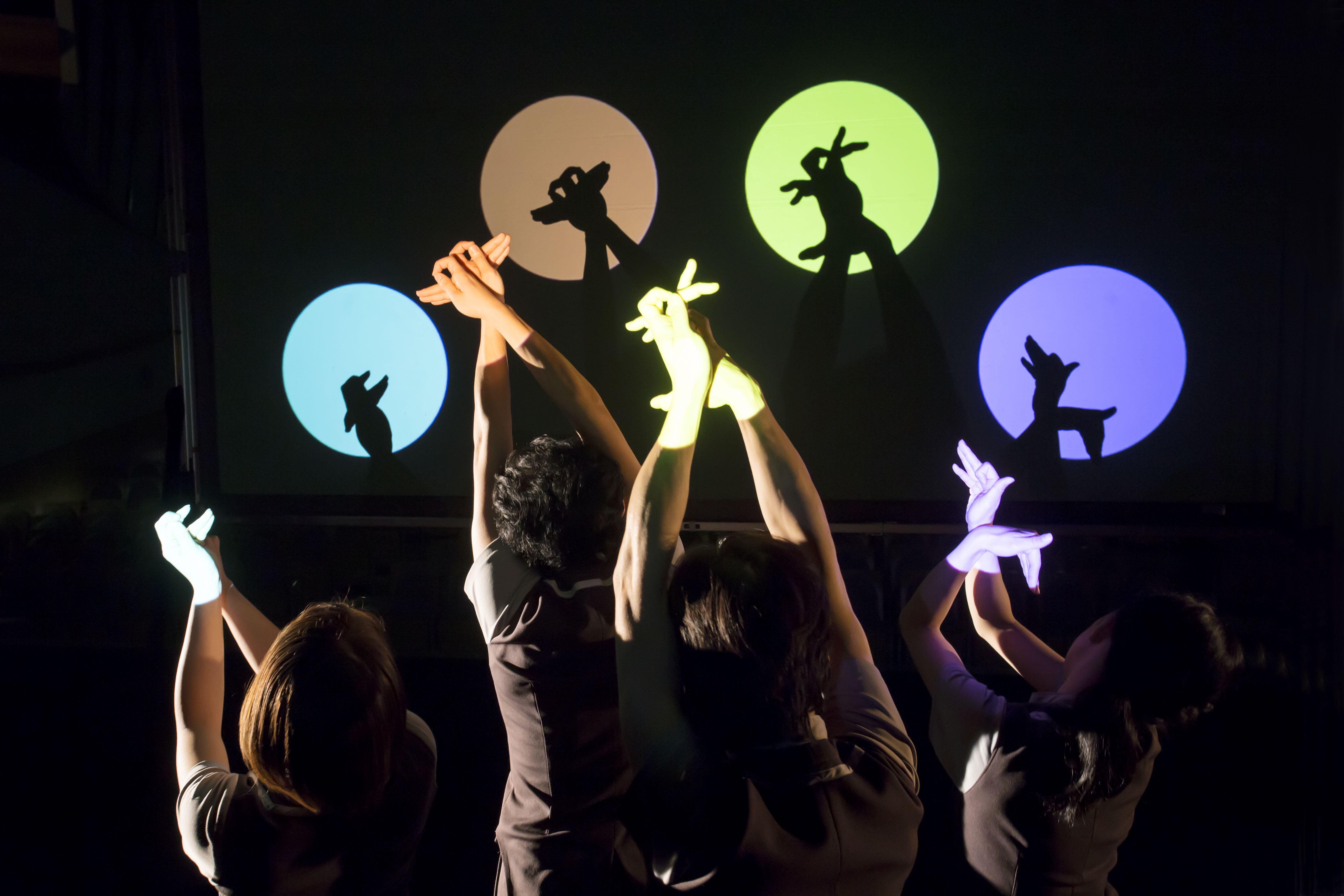 After that, I participated in overseas festivals such as the Netherlands, Germany, Spain, Finland, Czech Republic, Brazil. There are now around 100 kinds of hand shadow repertoire, and it seems that there are 50 to 60 works that are incorporated into "Hand · Shadows · Animare". Among them, the stage is composed of various combinations.
However, not every member of the theater company can participate here. We are in charge of 5 or 6 people who satisfy conditions such as skill drawing of hand shadow painting, physical strength to withstand one hour of performance, training of a certain Takasa among 20 stage members. Of course, there are activities of the Takashi main body, so the performance of "Hand · Shadows · Animare" is precious.
A performance will be held in local Yokohama for the first time in 3 years this year, which is the tenth anniversary of such "hand · shadows · animale" premiere. It is a fringe performance as a program of "TPAM" (International Performing Arts Meeting in Yokohama).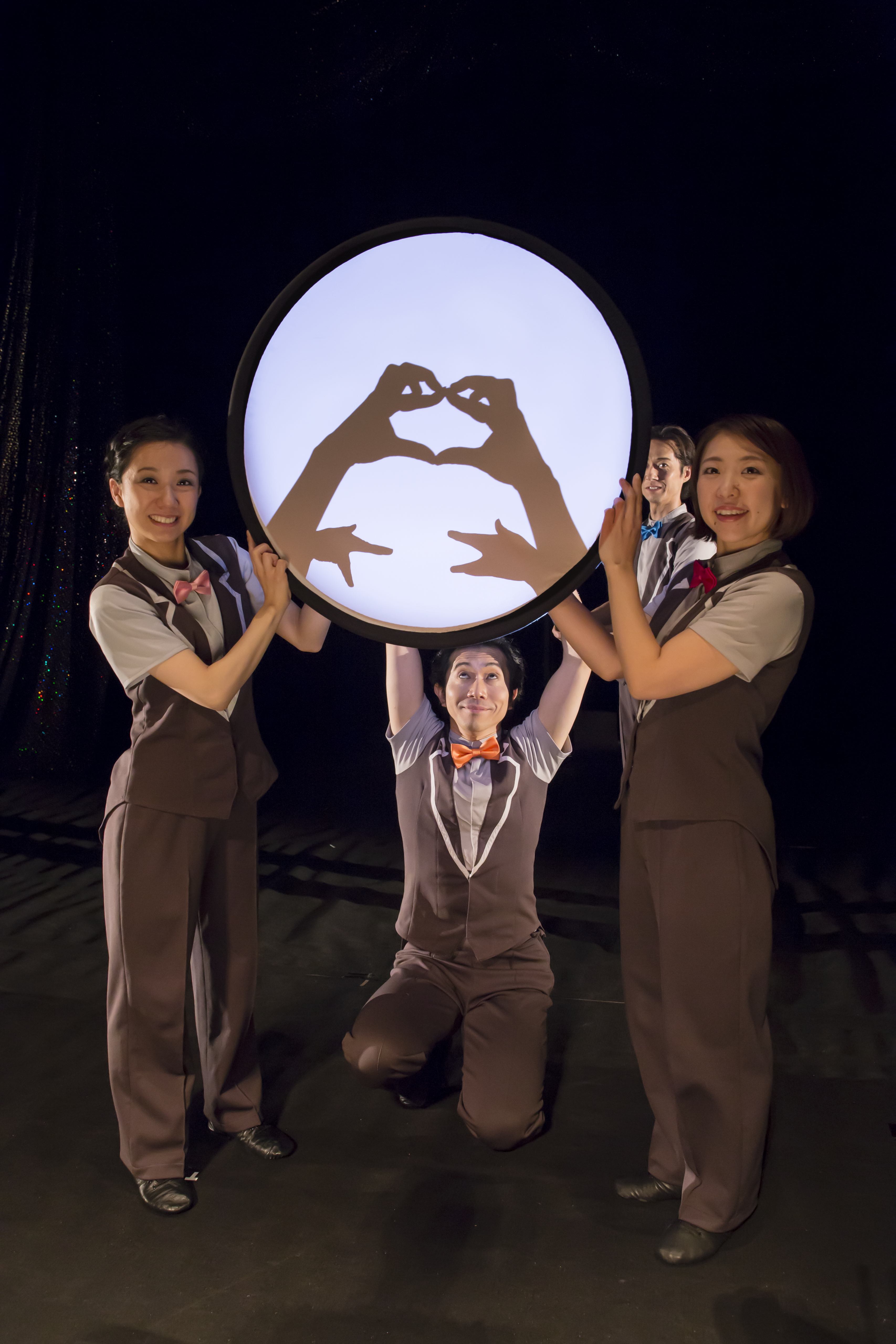 "In TPAM" Hand ShaI am planning to perform in the standard form of DOTS ANIMALE. I would like to invite a lot of local people to come and let the overseas director take a look at what customers will be delighted with, "Mr. Goto said.
People who have images biased toward shadow painting will also give a fresh surprise.
* "Hand · Shadows · Animare" is such a stage!
https://www.youtube.com/watch?v=Dm2rWio8Td0
"" Hand Shadows ANIMARE ""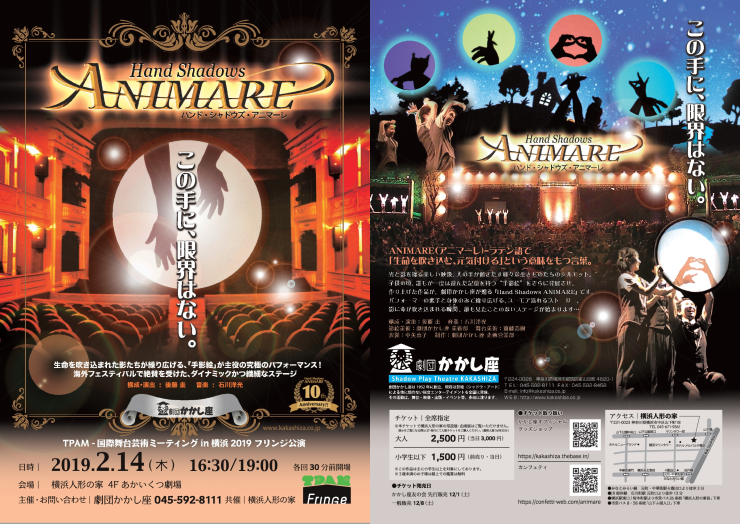 Schedule: February 14, 2019 (Thursday)
■ Opening hours: 16: 30/19: 00
■ Venue: Yokohama Doll's House Ataka Theater
■ Configuration · Directing: Kei Goto
■ Music: Kuni Kawachi / Yoshimitsu Ishikawa
■ Stage art: Hiroki Saito
■ Costume: Keiko Nakaya
■ Sound: Mamoru Touto (Sound Method)
■ Lighting · Ryumae Stage Lighting Laboratory
Shadow painting art production: Theater company Takashi art department
■ Shadow painting art supervision: Kei Goto / Junji Oda (design Bee)
■ Ticket price: 2,500 yen / 2 days for all seats / 3,000 yen for the day, 1,500 yen for elementary school students
※ Free under 3 years. However, if you need a seat, it is charged.
※ This work is primarily targeted at primary school students.
※ TPAM participation registrant 2,000 yen
■ Inquiry: Theater company Takashi Tel 045-592-8111
Area

Yokohama Bay Area (Naka-ku and Nishi-ku)