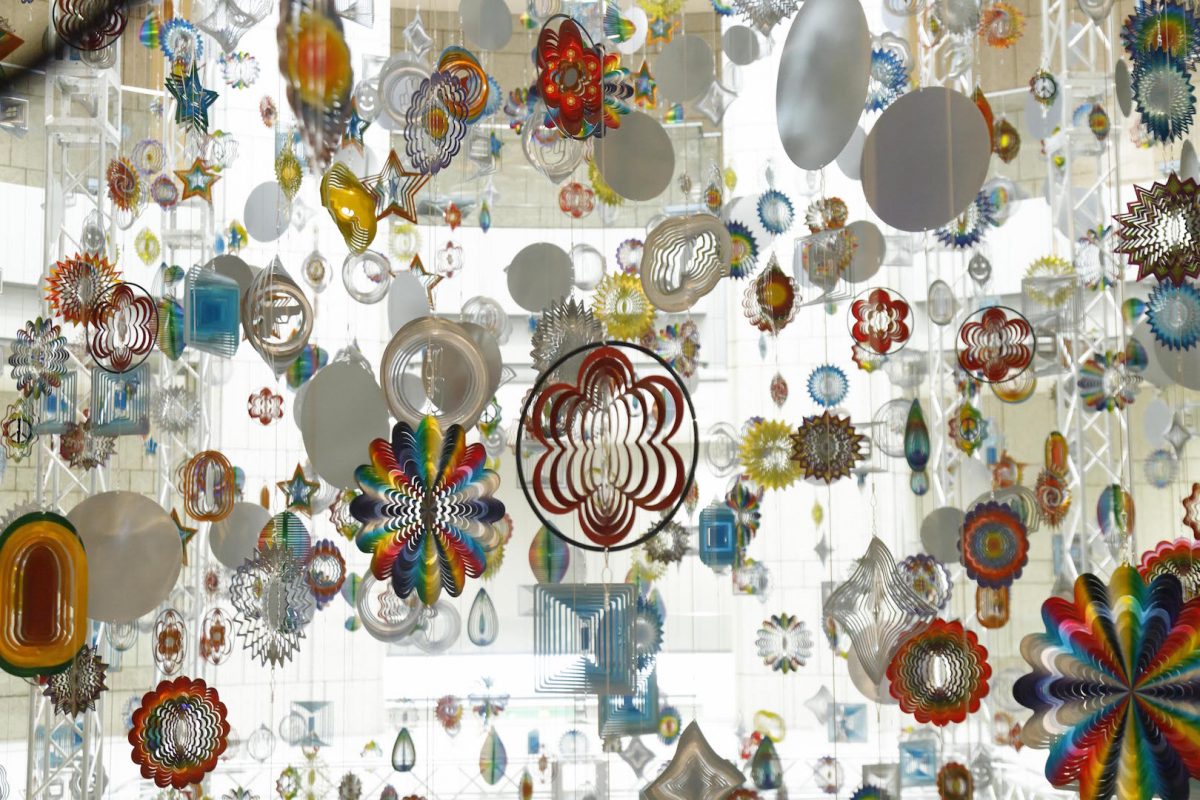 (Please note that this page was created using Google's automatic translation service and understand that because of this, its translation may not necessarily be accurate.)
(TOP image) Nick Cave " Kinetic Spinner Forest" (2016/2020) ©Nick Cave
The art festival "Yokohama Triennale 2020", which is held once every three years, has started!
This is the 7th time since the first event in 2001, and Indian media group Raqs Media Collective (hereinafter referred to Raqs) is in charge of Artistic Director. Under the title "AFTER GLOW", about 70 artists from Japan and overseas are participating.
First of all, I was surprised to come to the main museum, the Yokohama Museum of Art. The front of the building is covered with a striped cloth, but is it really under construction...?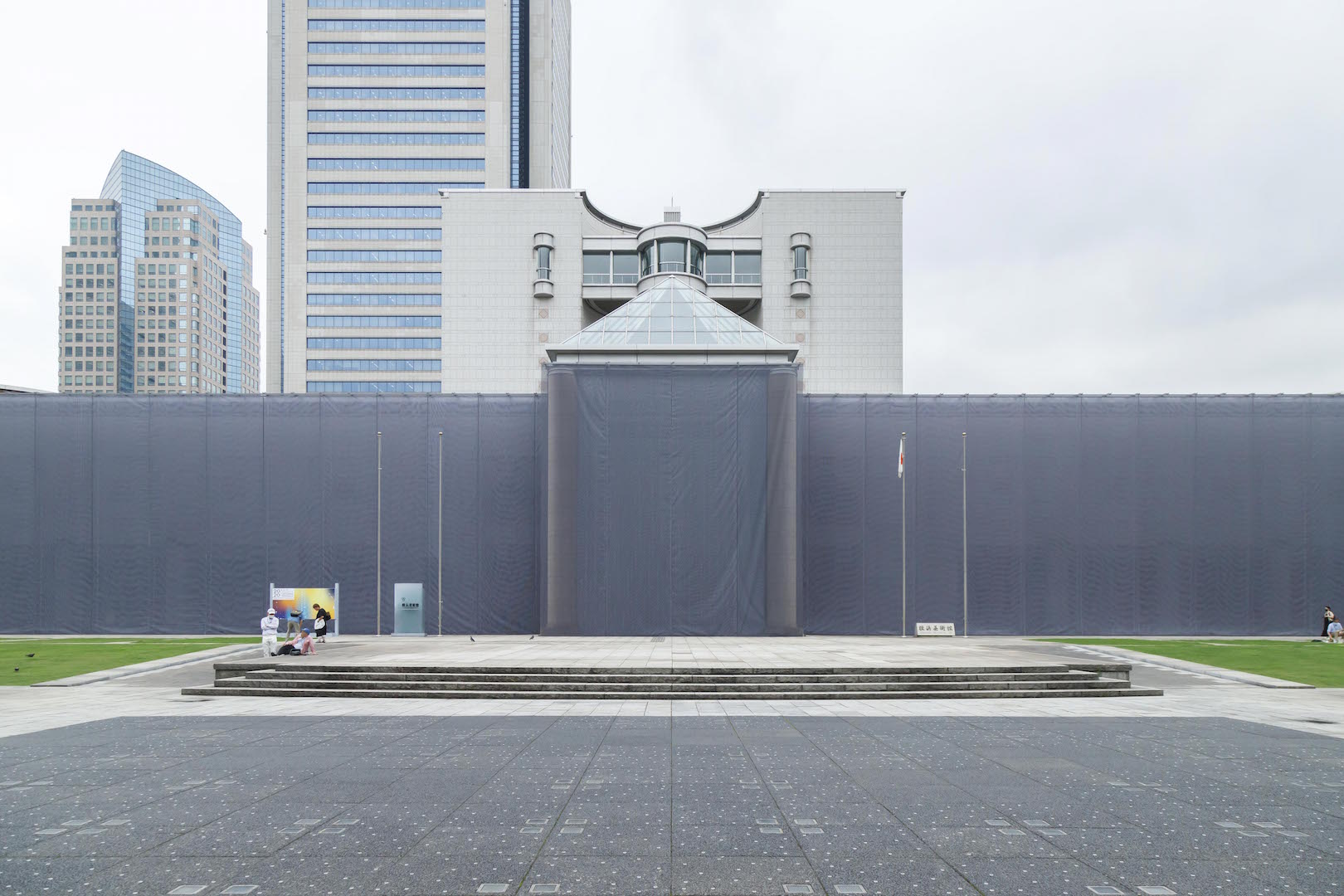 No, of course, this is an art work. I feel that the print curtain sways due to the wind and changes constantly, which is an art world that can only be experienced here.
Then, as you enter the museum, you will be fascinated by the glittering decorations that fill the grand gallery.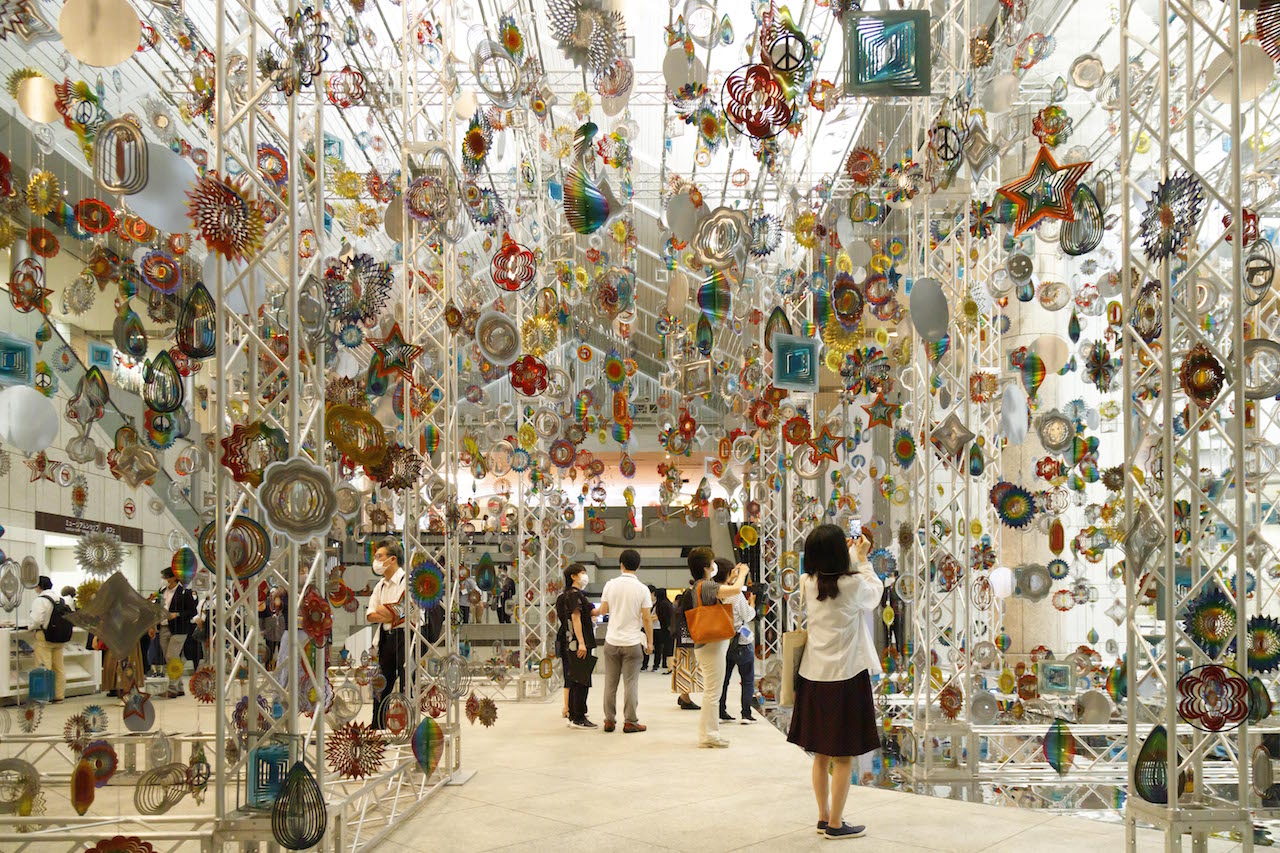 This is called a "garden spinner" that is displayed in the garden of an American house.However, if you look closely, the glittering ornaments have a mixture of motifs reminiscent of guns and bullets. Given that the author, Nick Cave, is African-American, it is even more strongly communicated that the work is not just beautiful but is rooted in social issues.
This is a work that uses a glowing thread "fluorescent silk" developed by transplanting the gene of "Owan jellyfish" that emits light into silkworms. It is said that a broken bowl or dish was wrapped in cloth and the damaged part was repaired with fluorescent silk. It seems that the act of repairing living tools with a feeling of connection is connected to one of the sources of the Triennale, "care---charging one another."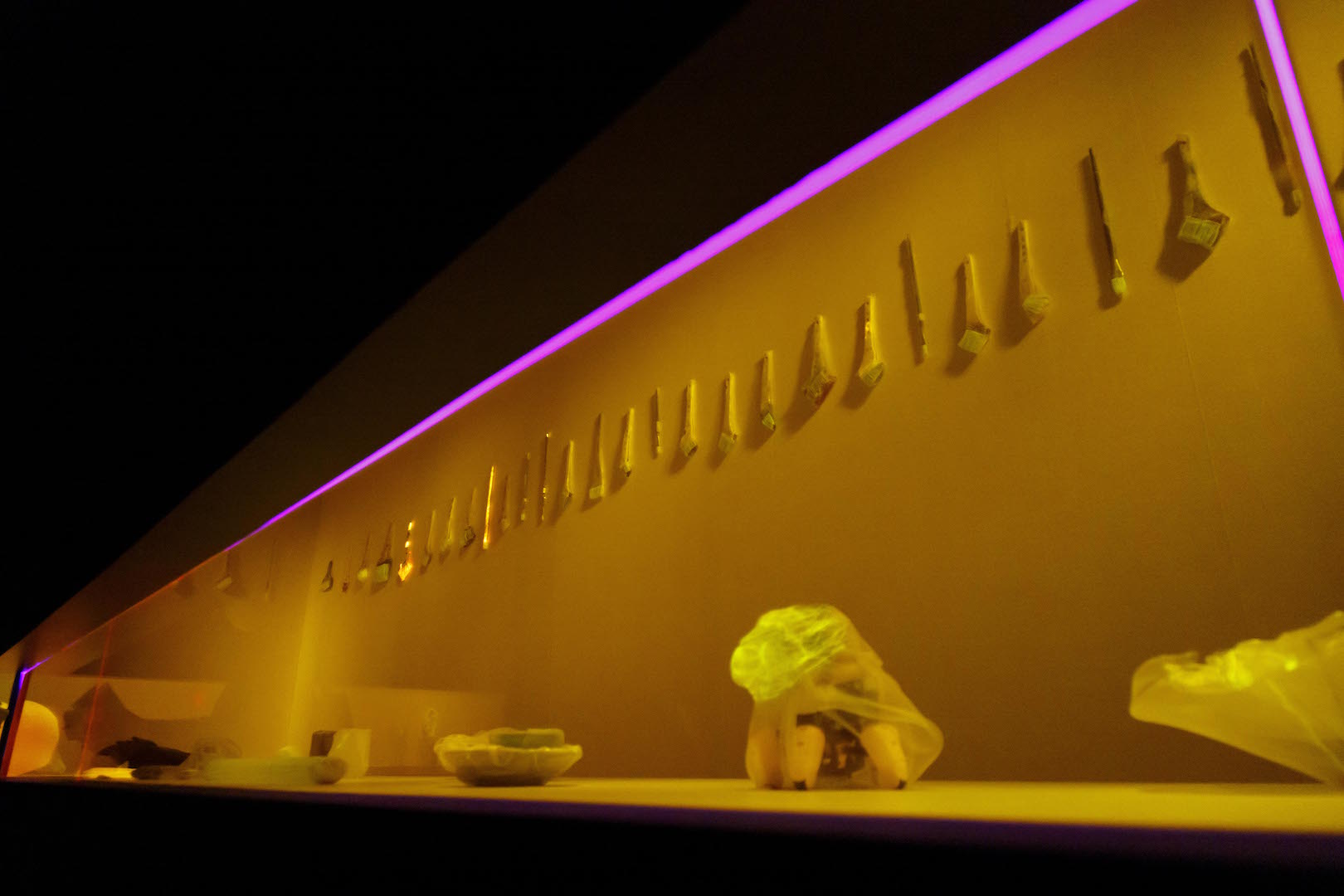 * Yokohama Triennale 2020 exhibition view Kei Takemura "Renovated: Y.K's Foro" (2020) and others ©Kei Takemura
One of the features of this time is that many large video works are exhibited. Some of the works have stools, etc., so that you can watch them carefully as time permits.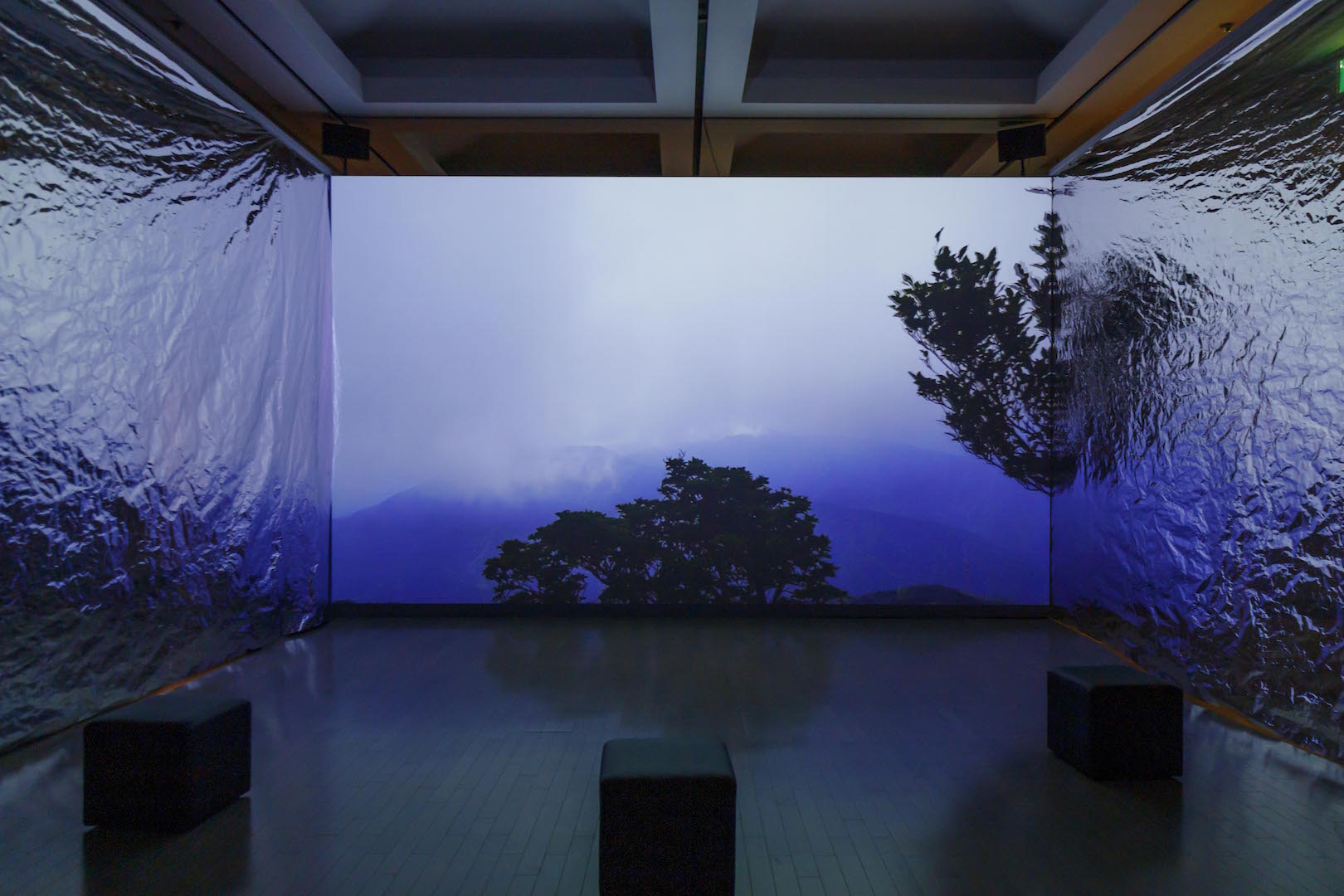 *Yokohama Triennale 2020 Exhibition view IWAMA Asako "A mound of shells " (2020) ©Asako Iwama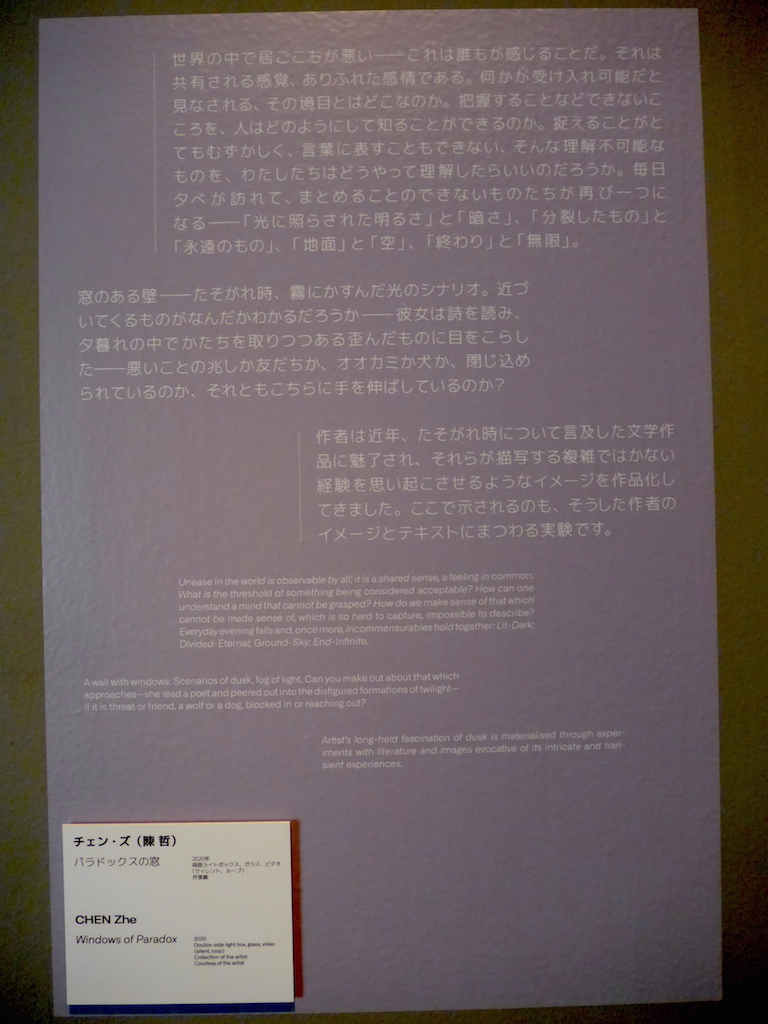 Masaru Iwai, an artist who works on the theme of "washing", has developed 《Episōdo 06 Masaru Iwai "Broom stars"》 mainly online. We will engage in discussion and cleaning actions with the general public. The "fragment" is displayed at the venue.
*Please check here for details.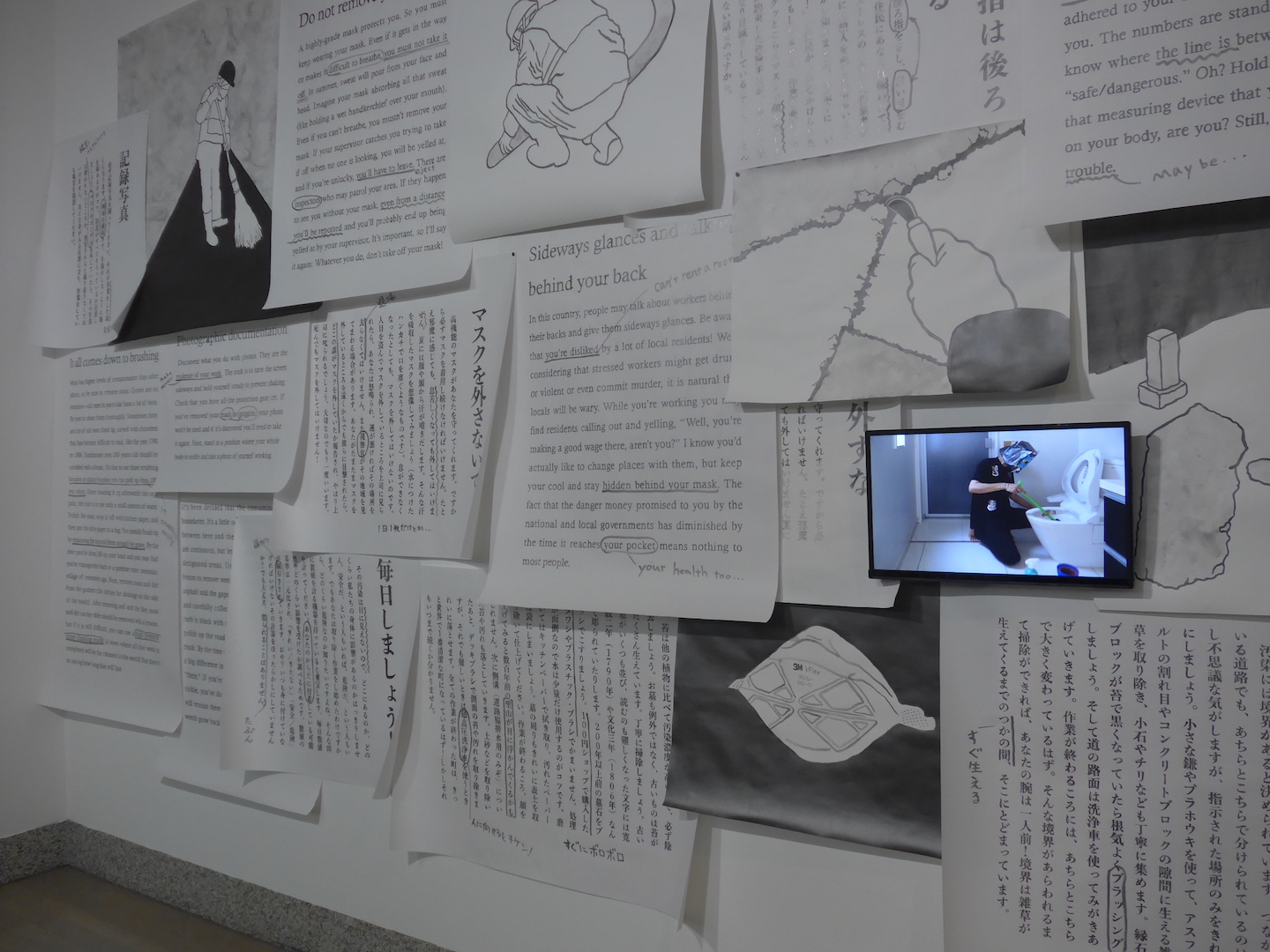 When you proceed to the spacious and bright exhibition room, you will find a large electronic snake. The organic shape is based on the mathematical knot theory, and it seems that 264 parts with different shapes are combined to create a single knot loop.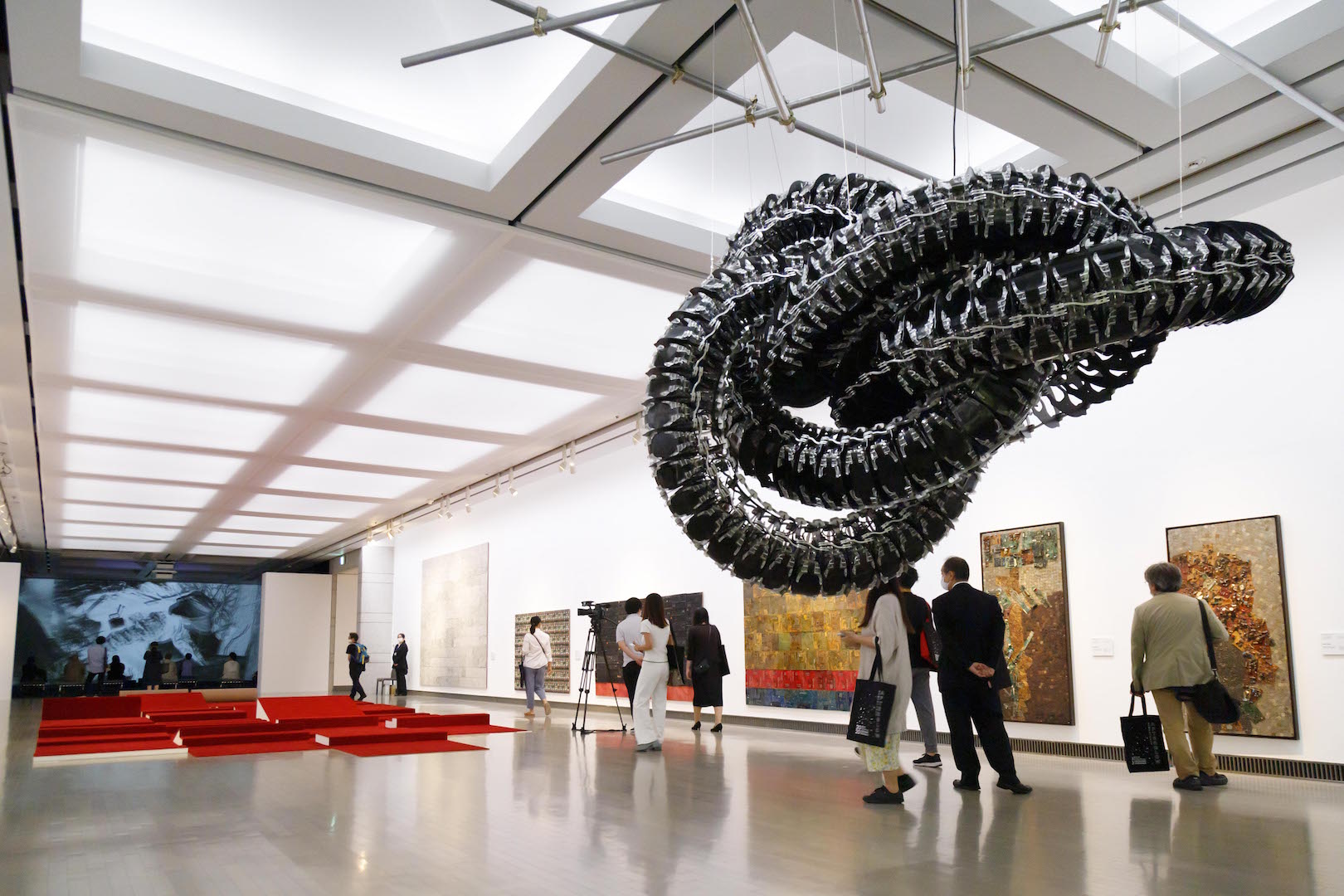 The red carpet spread in the center of the exhibition room is an art work that you can experience with your own feet by taking off your shoes. Walk up and down as if you were driving an obstacle race and try to "run" towards a new one?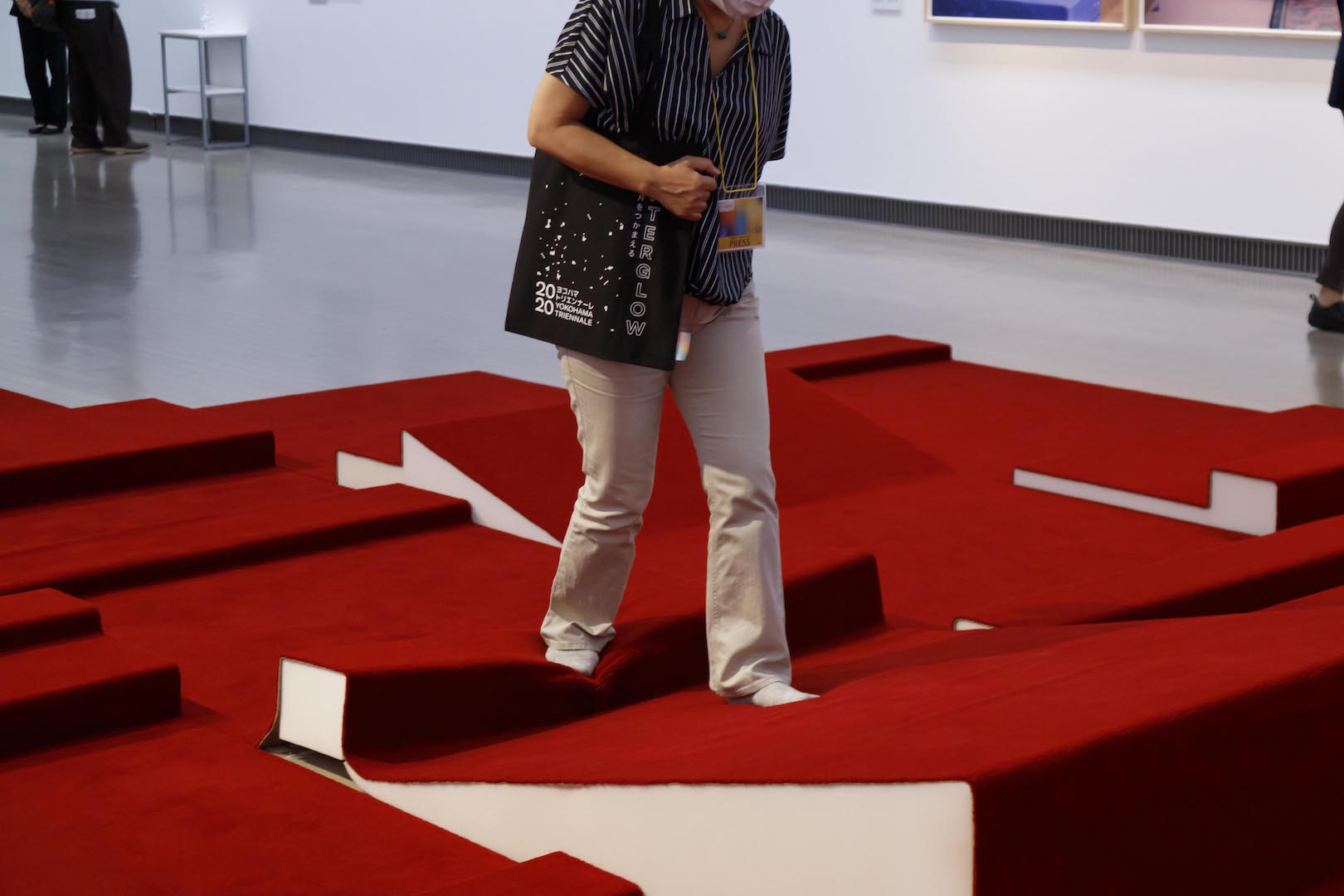 A huge three-dimensional work lies in the passage on the third floor. The author was interested in "the shape and feel of the human body, which feels good to the human body, such as shiatsu products to relieve stiff shoulders". I see, the surface is soft and the inside looks like shiatsu goods.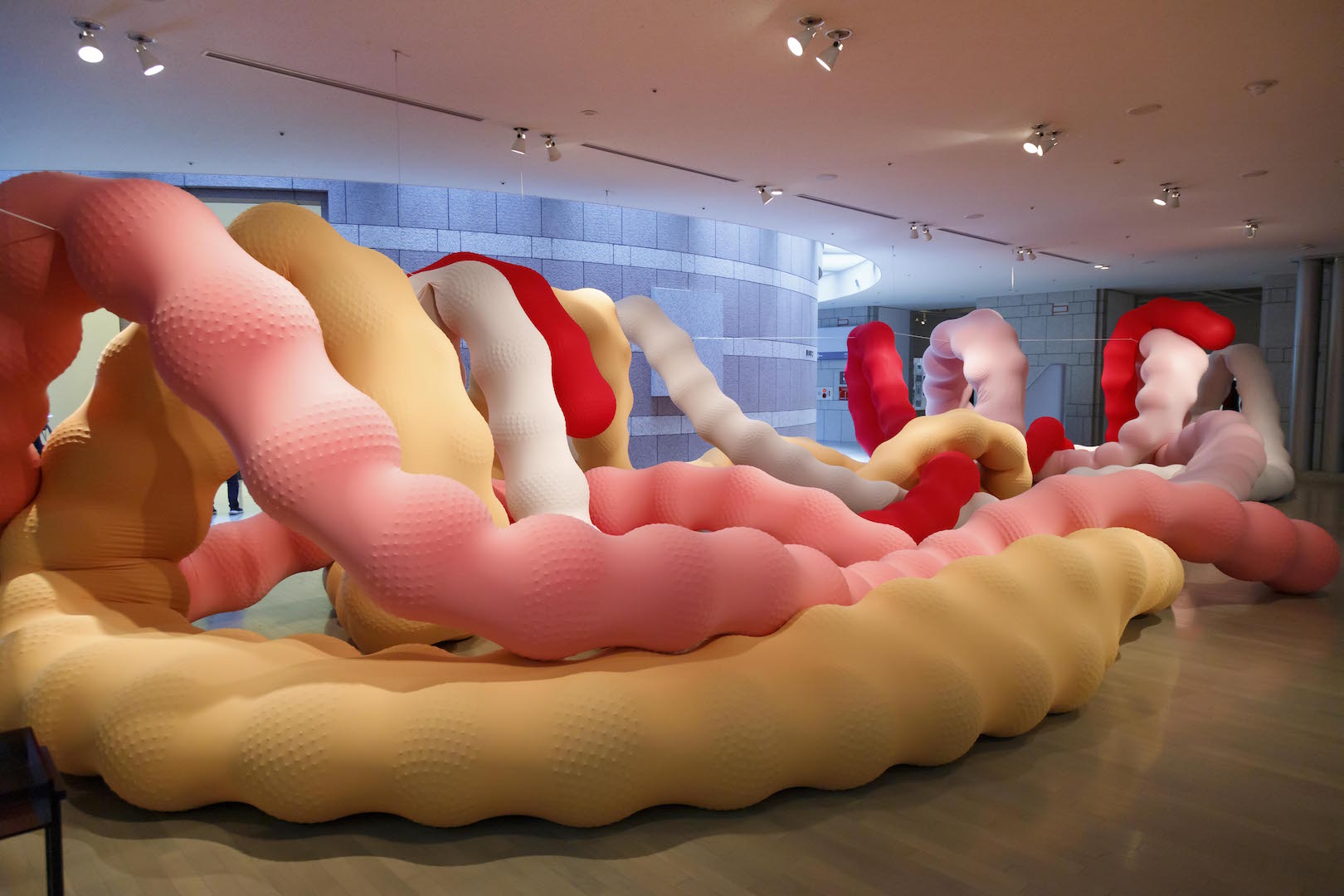 Yes, this is also one of the works that I can touch and feel. There is a germicidal gel on the side, so let's "experience" after properly disinfecting your fingers.
By the way, Raqs is I expanded my imagination from the shape to the world created by intestinal bacteria.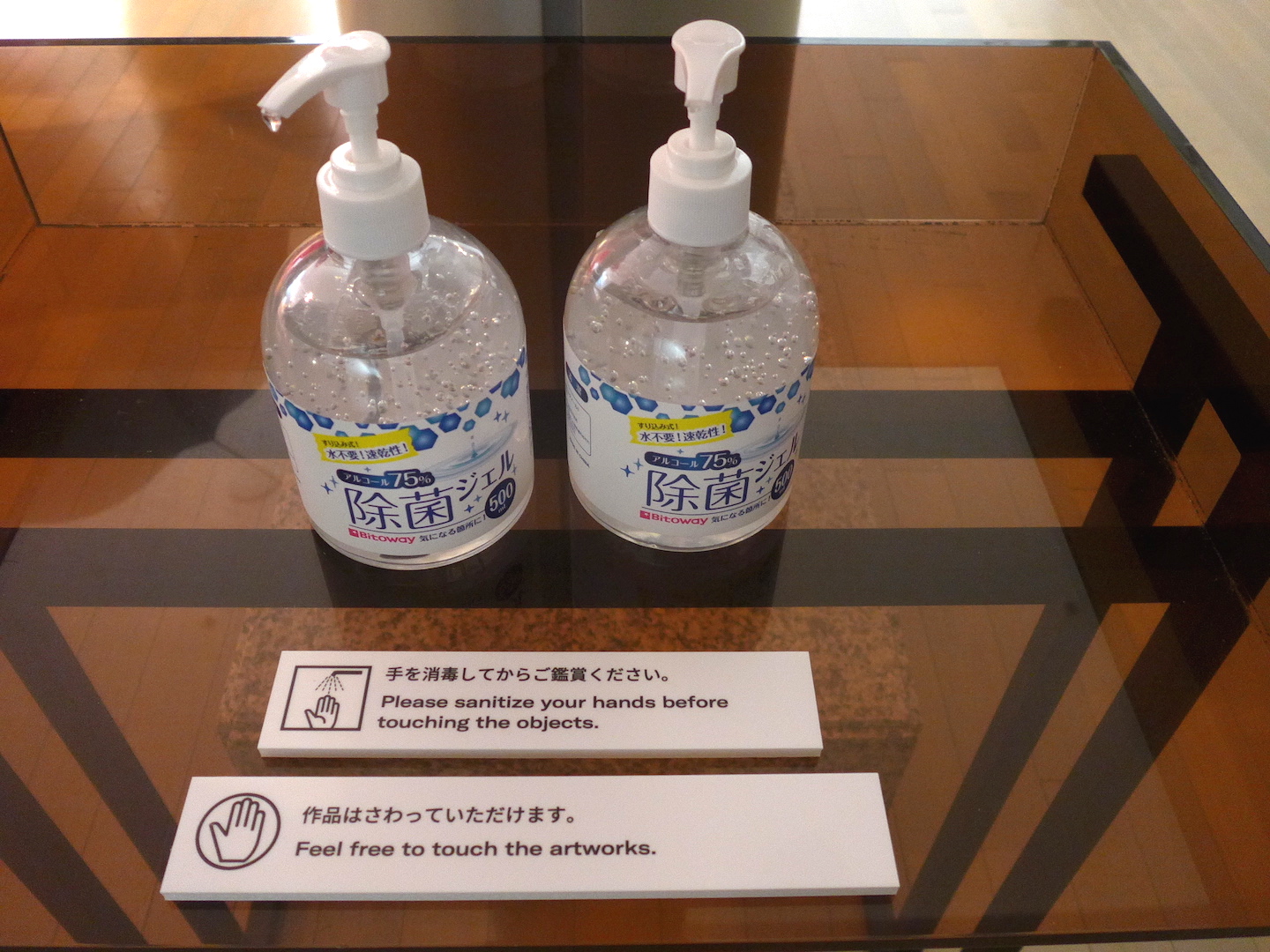 The three-dimensional work that is a collage of figures is a work by Teppei Kaneuji, who has also been involved in stage art in recent years. When the theme is familiar things, contemporary art feels familiar.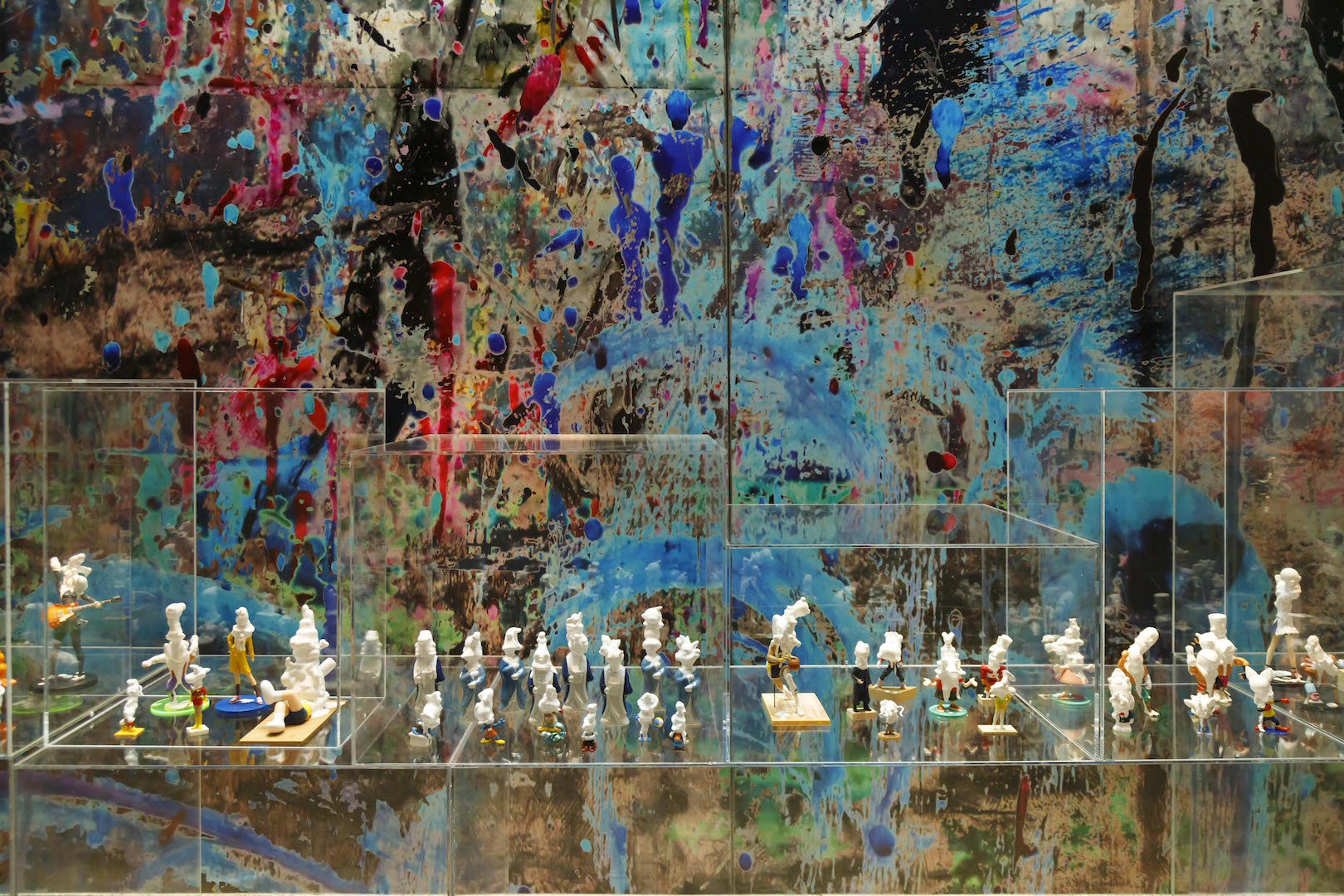 This giant three-dimensional work is a giant plant of Central Asia, Giant Hogweed (Japanese name: Baikaruhanaud). This plant has once spread to the world for ornamental purposes, but has been eradicated because it has the toxicity to cause a rash on touch. It can be said to be connected to one of the sources listed by Raqs, "poison-coexist with the poison that exists inevitably in the world".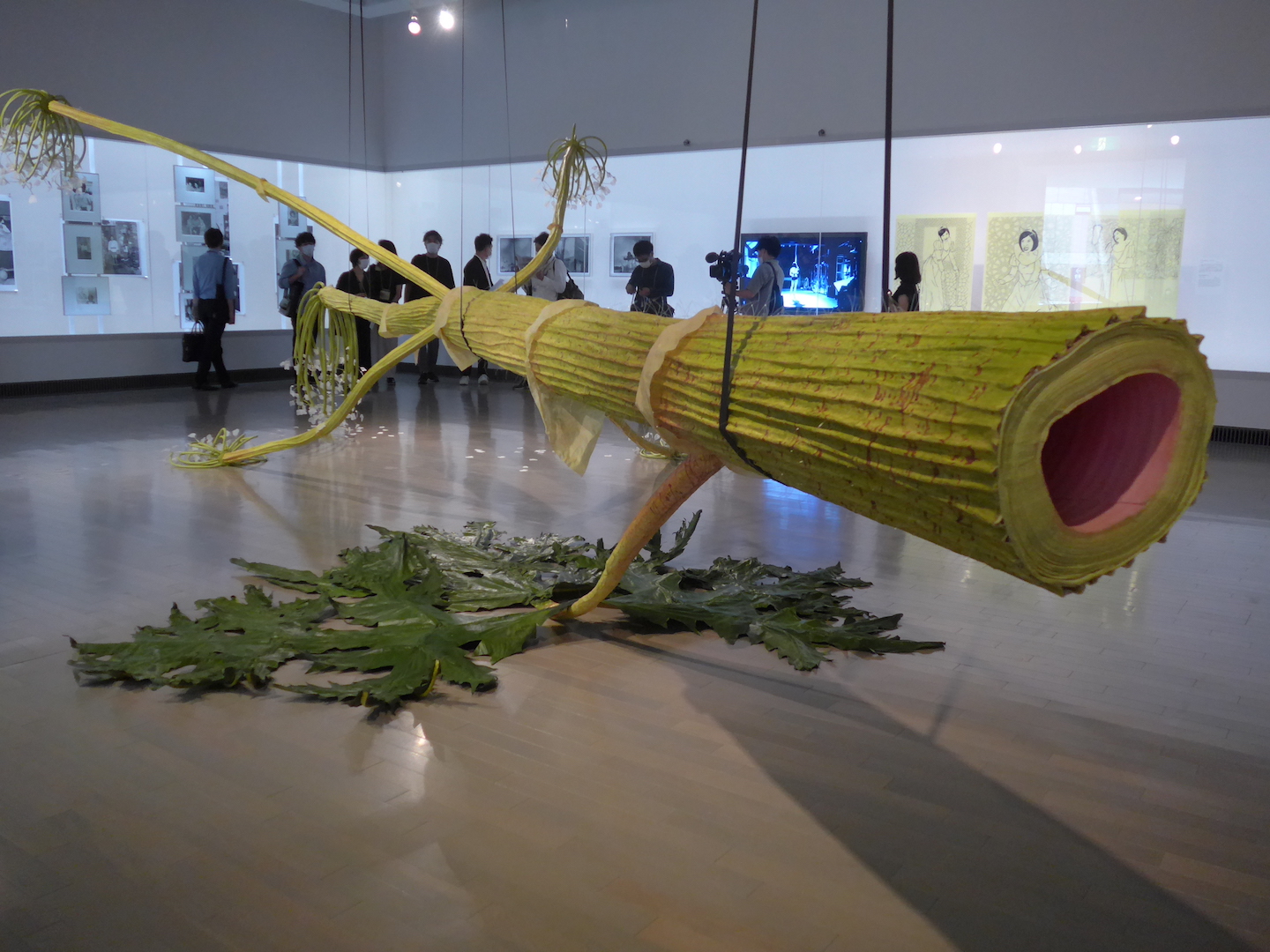 It takes less than 10 minutes to walk to the other main venue, Plot 48.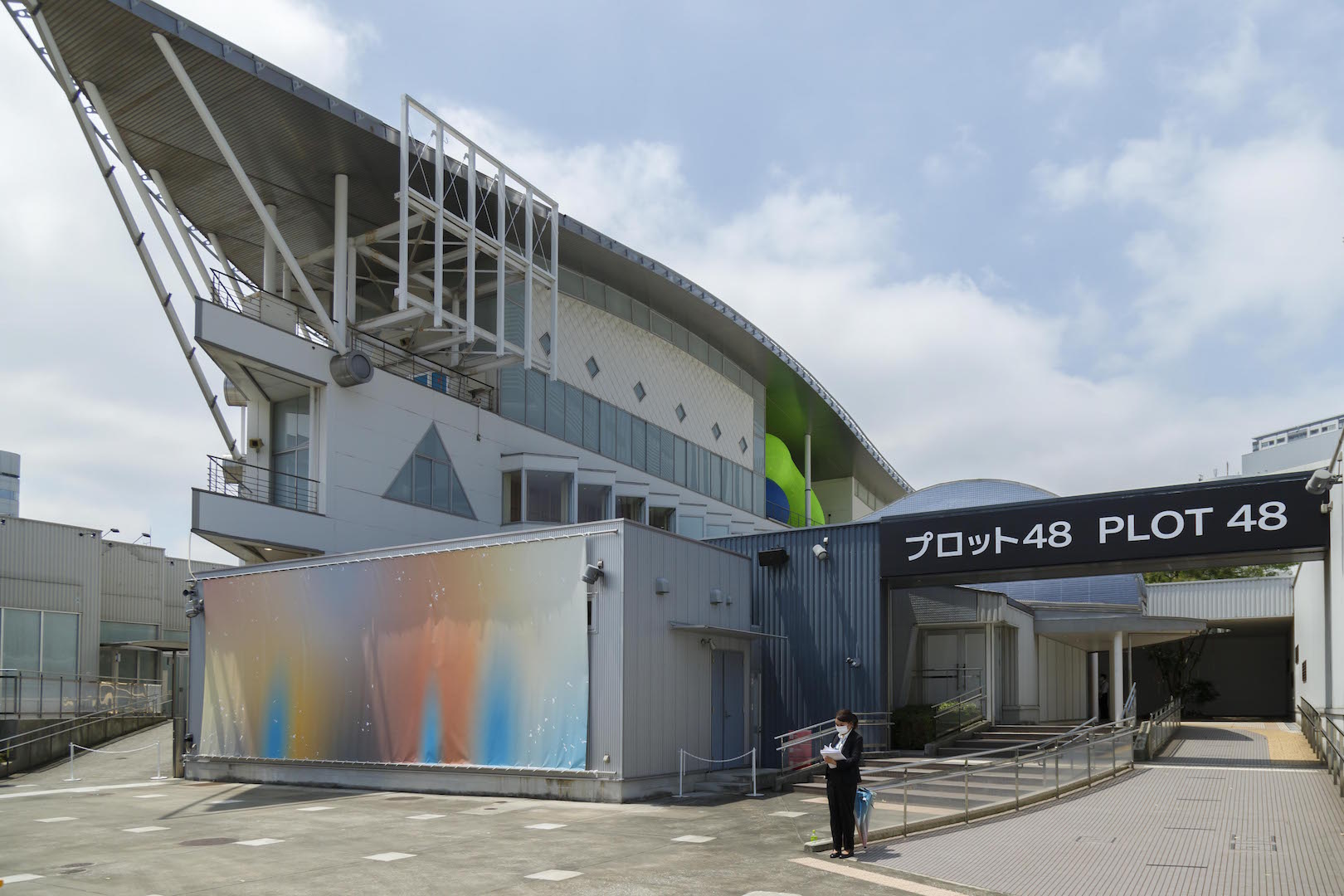 Dennis Tan, who is based in Singapore and Tokyo, welcomes an installation work that rings a bicycle bell. Dennis Tan will also perform a performance linked to the exhibition during the session and after the closing, as a trip to the next triennale for 100 days.
*Episōdo 09 Dennis Tan << Bicycle Bell Matters>>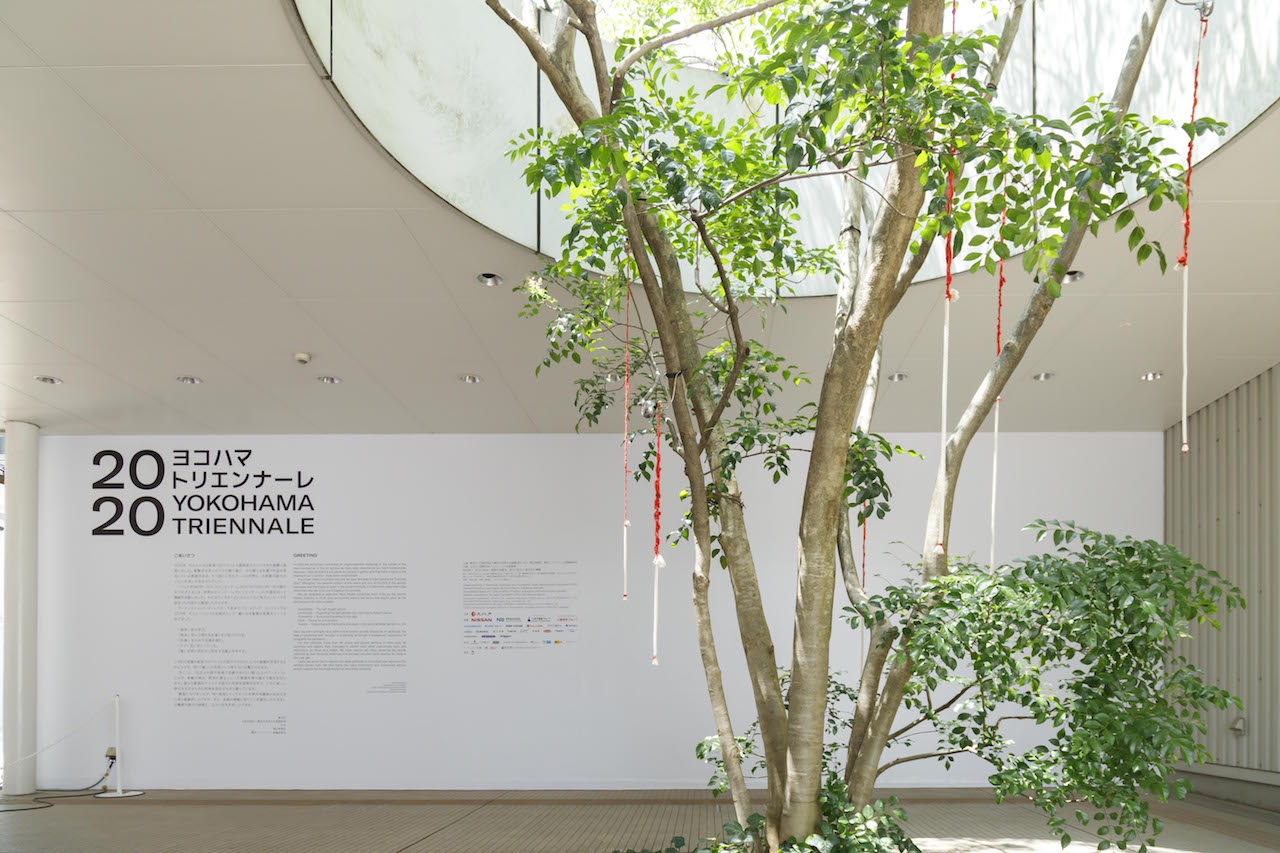 The first thing you will see at the entrance of the South Wing is a work by Hicham Berrada.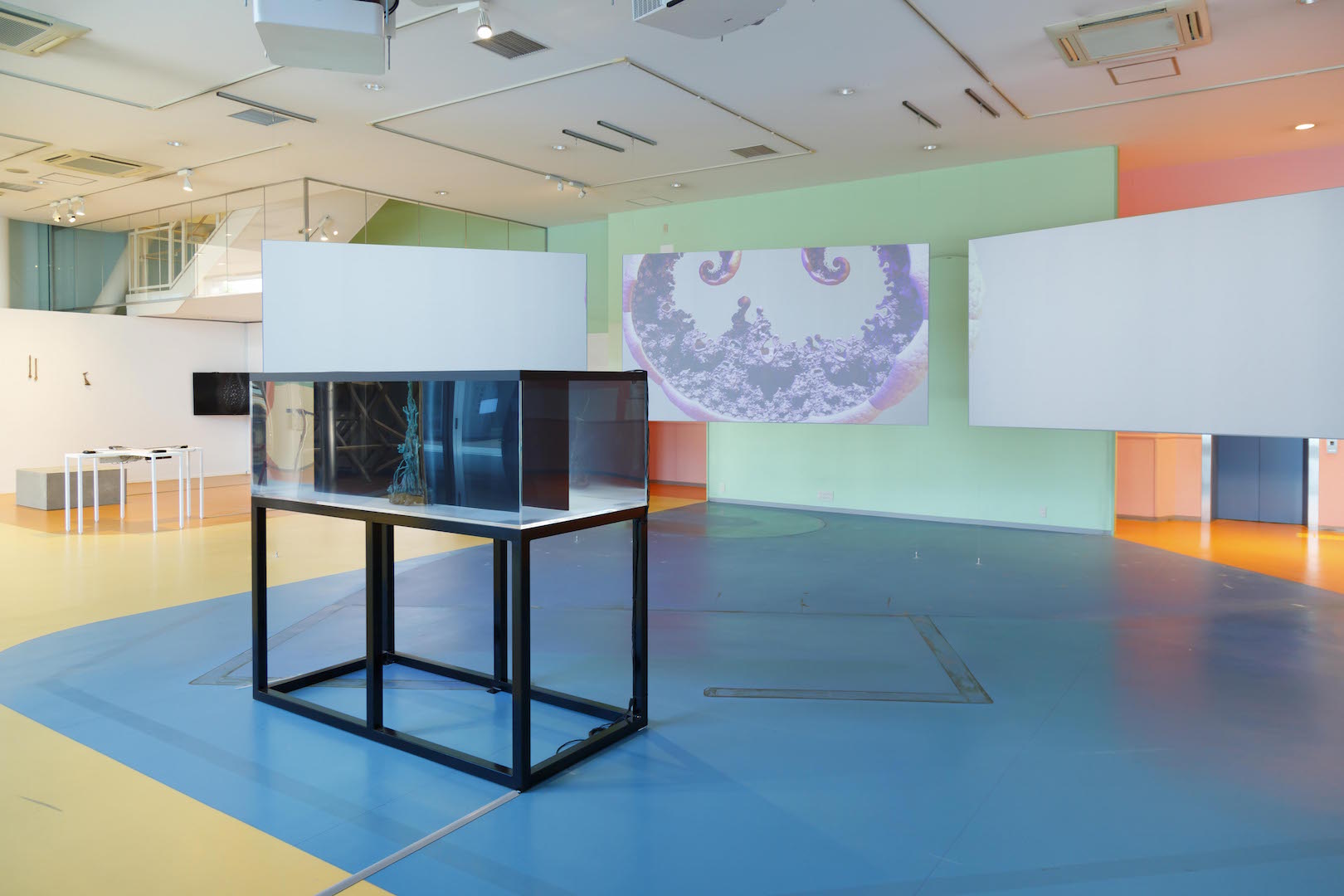 What you can enjoy beyond the world of "understanding" and "don't know" is the works of Elena Knox on the second floor. It is a collection of works produced at past workshops under the common theme of "What can you do to make shrimp feel sexy?"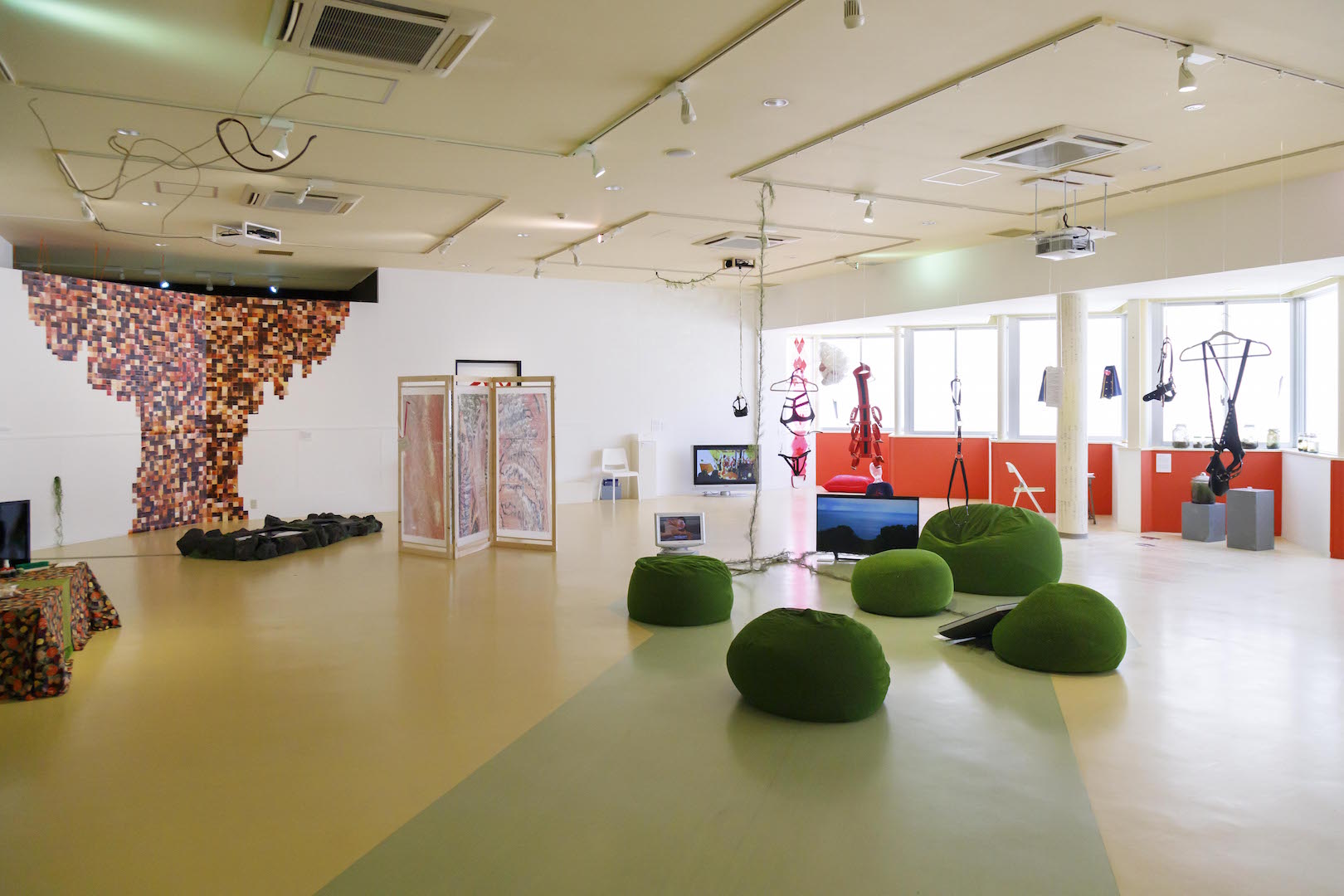 The beginning is the circulation system called 《ecosphere》, which was used in the 1980s to scientifically study the way animals and plants sustain human life during space exploration. Why do you create sexual works from there? Please check the detailed explanation with the works at the venue.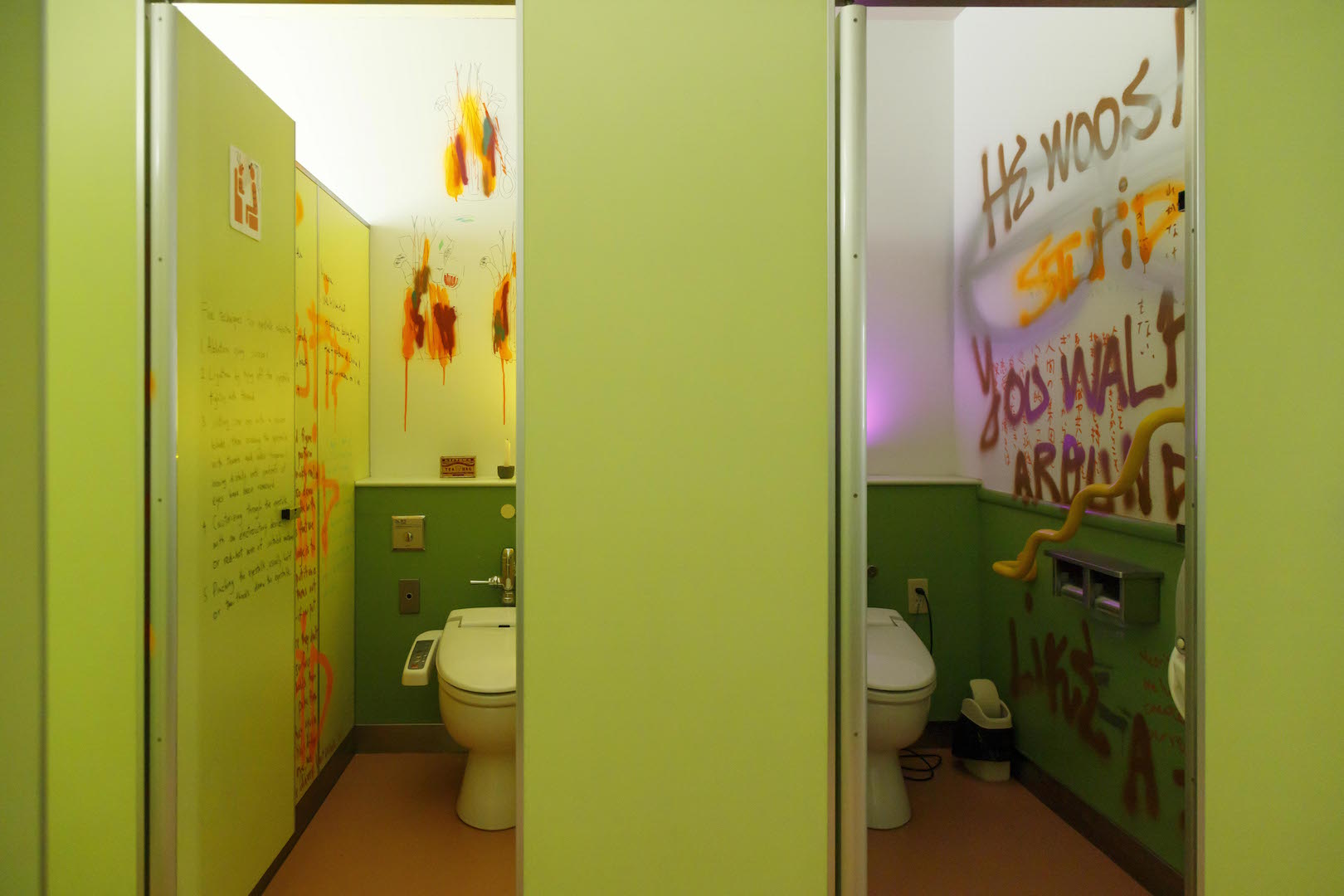 Art works in places like this...! The whole floor feels like a haunted house or a treasure hunt.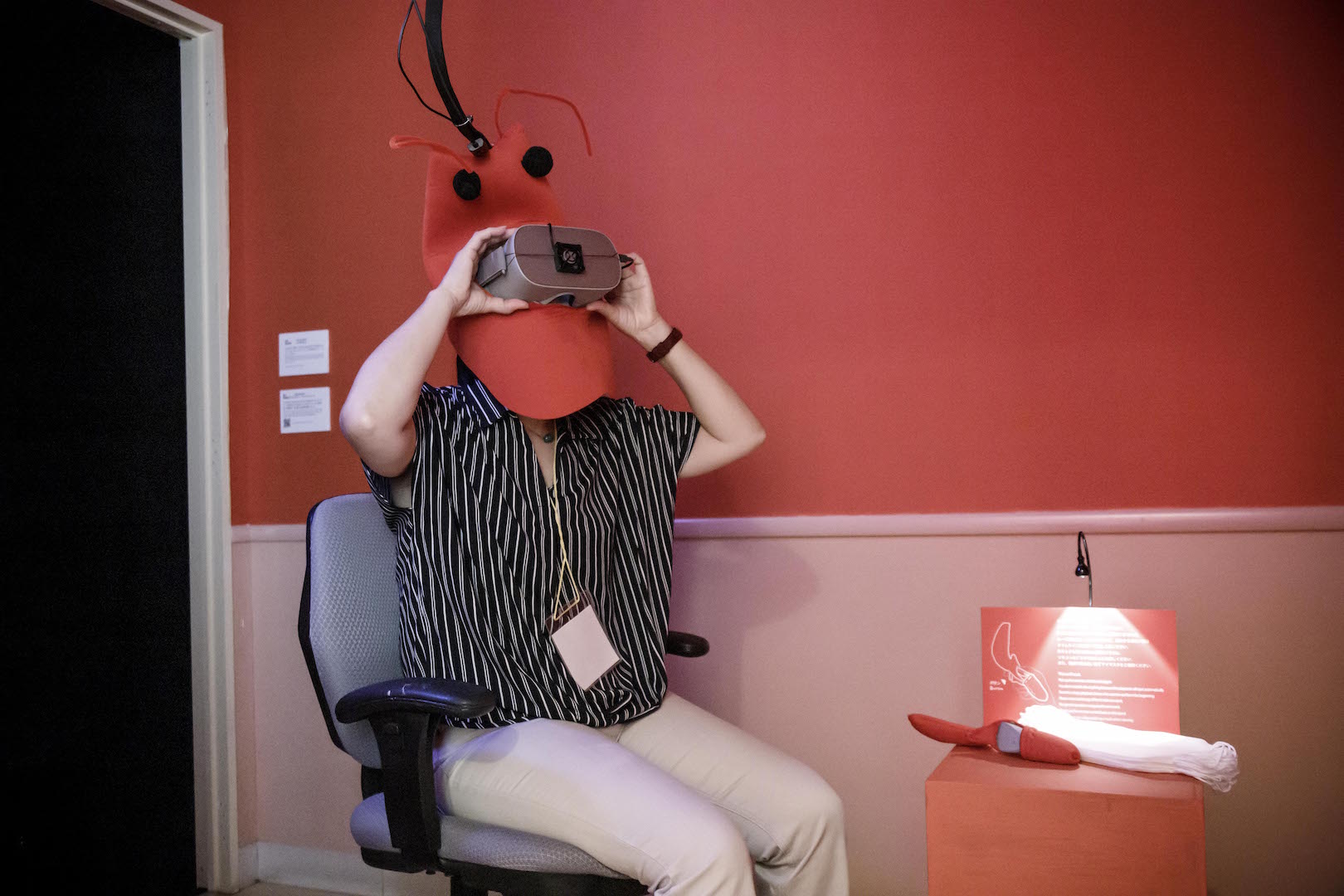 Experience-based works with VR goggles are also on display. Since face guards are provided, let's "appreciate" while taking proper measures along with disinfection of fingers.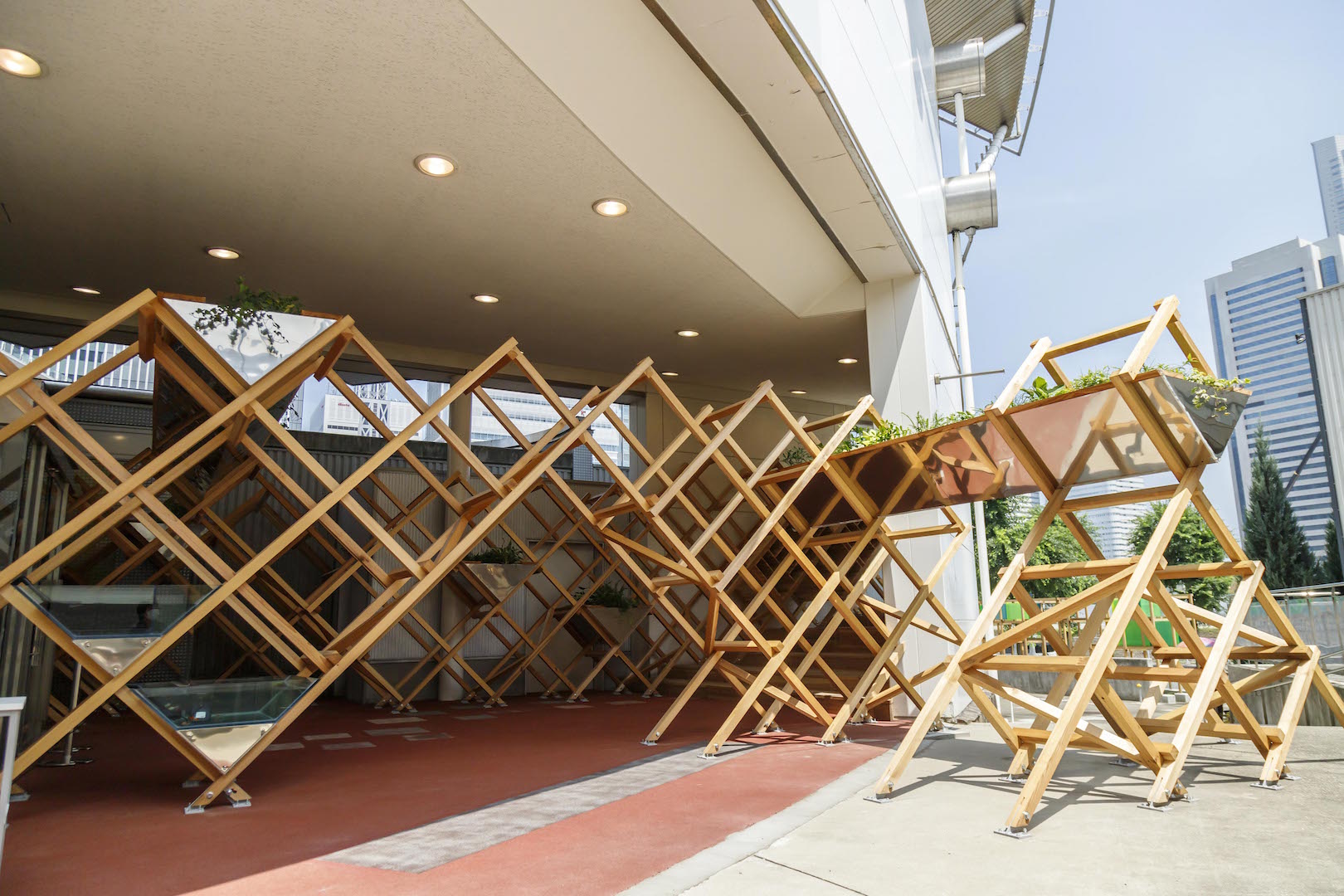 The outdoor exhibit is a work by architect firm Farming Architects based in Hanoi. A circulatory system that combines plants and aquariums to purify the water in which fish live by plants.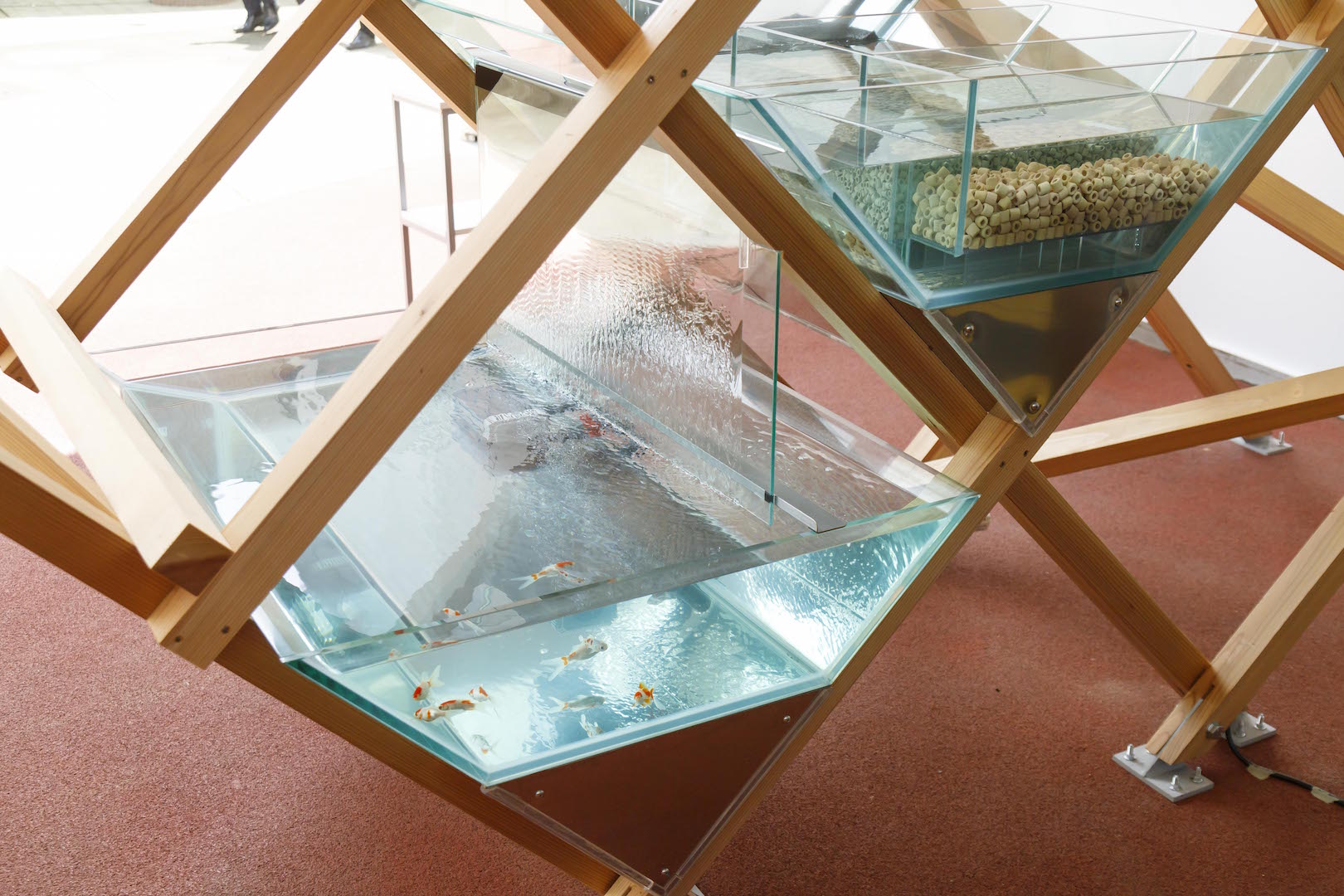 In the north wing, Takehiro Iikawa's works in which participants take action in cooperation with each other are "exhibited". I'm sorry that I can't introduce it as an image, but if the timing is right, please experience it.
*Advance reservations are required on the website to participate.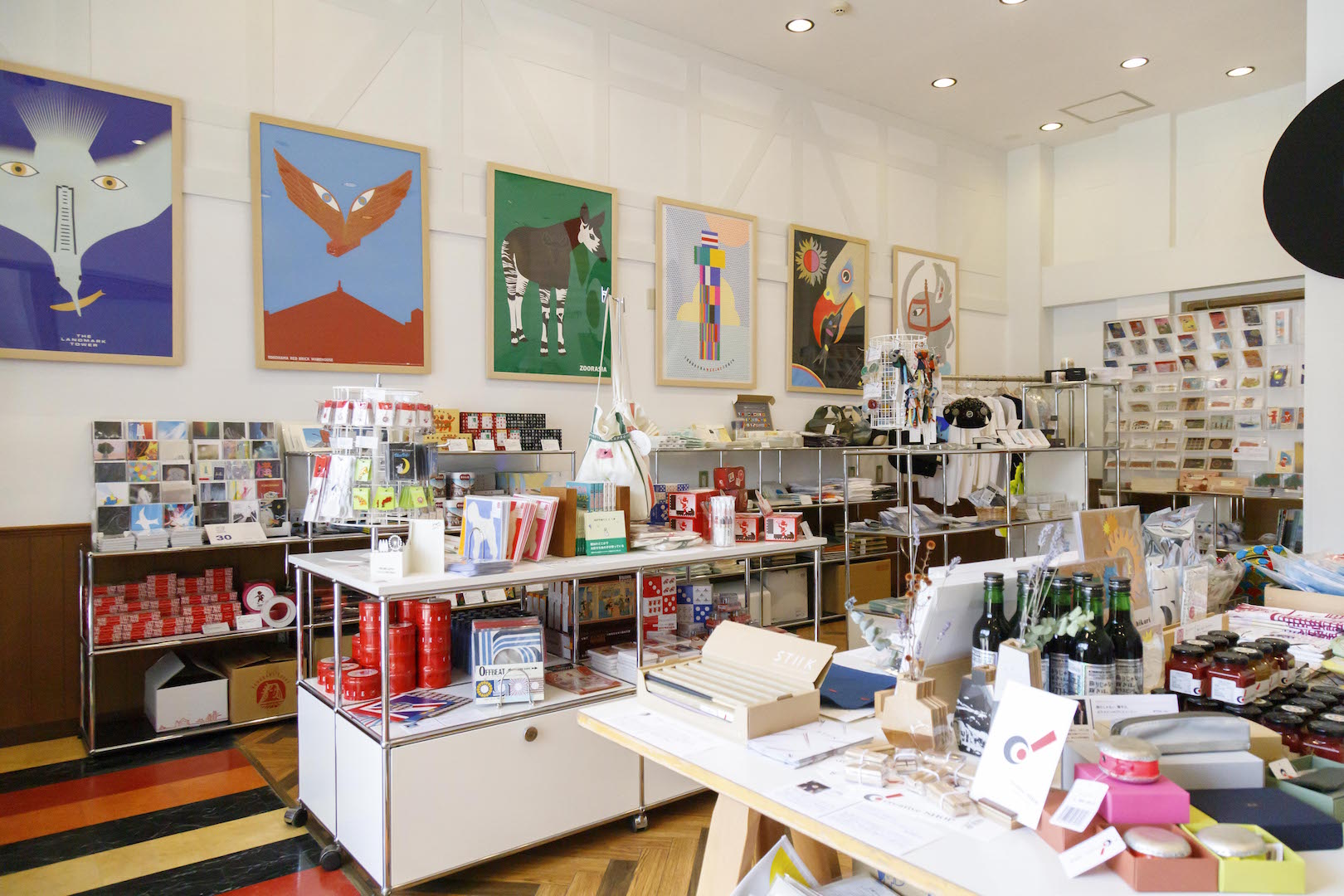 Finally. We also recommend the "Plot 48 Shop," which sells products designed by creators. A lineup of attractive items created by 44 creators who are associated with Yokohama.
Yokohama Triennale 2020
"AFTERGLOW"
[Date and time] From Friday, July 17 to Sunday, October 11 from 10:00 to 18:00 (Last admission 30 minutes before closing)
*Open until 20:00 on October 11th (Sunday), the last day of the session.
*10/2 (Fri), 3 (Sat), 10/8 (Thurs), 9 (Fri), and 10 (Sat) open until 21:00.
[Venue]
■ Yokohama Museum of Art (3-4-1 Minatomirai, Nishi-ku, Yokohama)
■Plot 48 (4-3-1 Minatomirai, Nishi-ku, Yokohama)
[Closed] Every Thursday (except 7/23, 8/13, 10/8)
[Ticket] General ¥2,000, university/vocational school students ¥1,200, high school students ¥800, free for junior high school students and younger (no advance reservation required), one person with disability certificate and one caregiver free (no advance reservation required)
*You must specify the date and time to enter the Yokohama Museum of Art. Plot 48 can be freely entered on the same day as the Yokohama Museum of Art.
*For details, please check the official website.