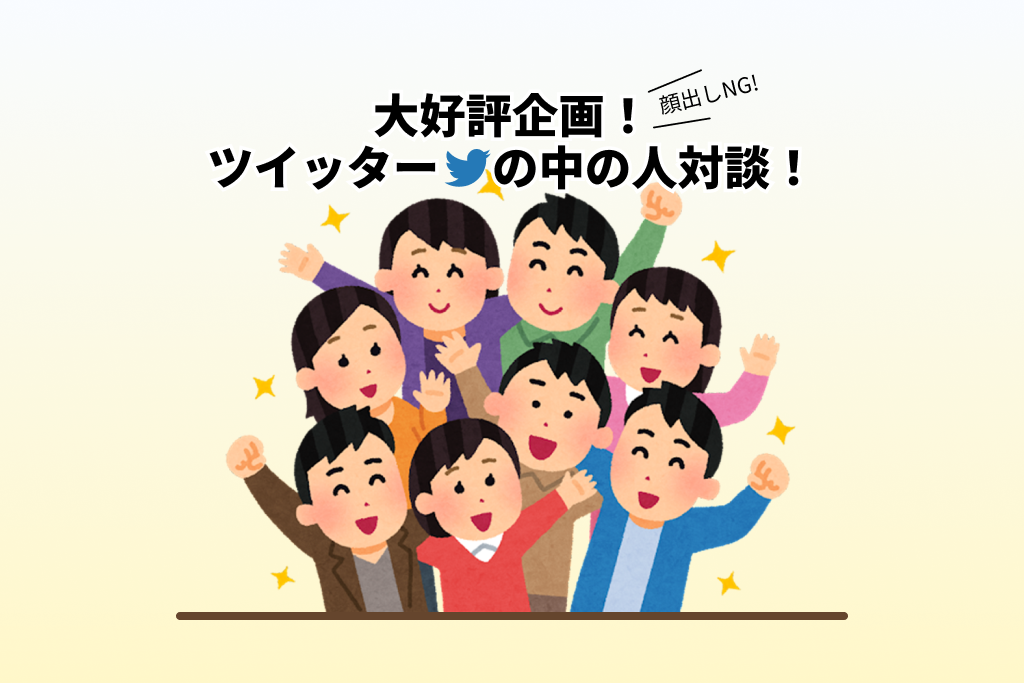 A Twitter account of the Sendai Philharmonic Orchestra in Miyagi Prefecture (hereinafter referred to as the Sendai Philharmonic Orchestra), which stands out in the Japanese professional orchestra world. Twitter of the Kanagawa Philharmonic Orchestra (hereinafter referred to as Kanagawa Philharmonic Orchestra) has also started account management since 2010, and is increasing the number of followers while working hard to liven up the orchestra.
Twitter's "people in the middle" dialogue project that was popular in the past. This time, the two people in the Kanagawa Philharmonic Orchestra and the Sendai Philharmonic Orchestra talked about it hotly and deeply.
In fact, they have a close relationship even in private. It 's already exciting! I was the facilitator and kept laughing.
Please enjoy this hot "people's debate in the middle" only with the love of the orchestra until the end!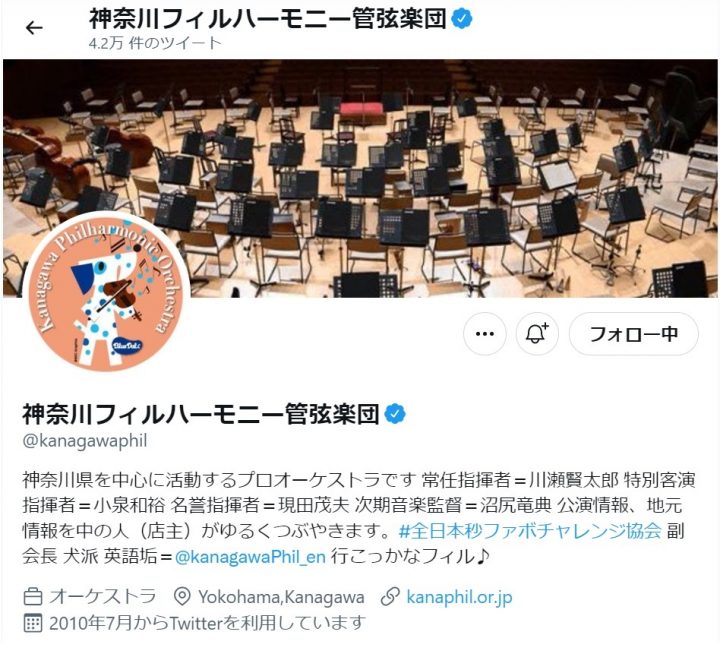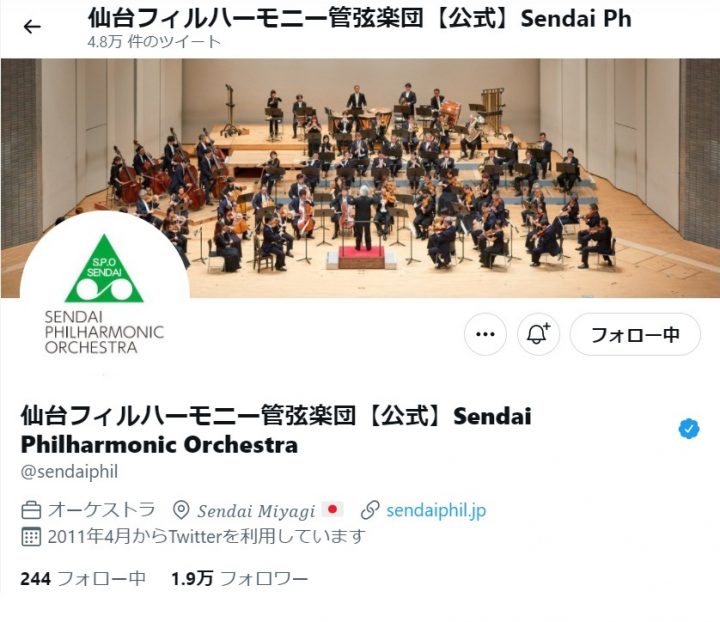 Facilitator
By the way, have you ever had a so-called "flaming" experience?
Kanagawa Philharmonic Orchestra
I've been scolded by the members of the orchestra to do it a little more seriously, but in my case, I used it as a spring to create a more supported account. You have experience.
Sendai Philharmonic Orchestra
Isn't it on fire?
Well, the rules are not clearly delineated, so at the discretion of the management operator, I have to write this in Shioume, I have to do it, so there is still difficulty. However, I always consciously post while feeling the responsibility that I carry about 70 orchestra members on my back. That's why the emotional tweets of the people inside and the official advertisements are written differently, and they are well separated.
Kanagawa Philharmonic Orchestra
Well, you're always conscious of how your followers feel and how they receive it.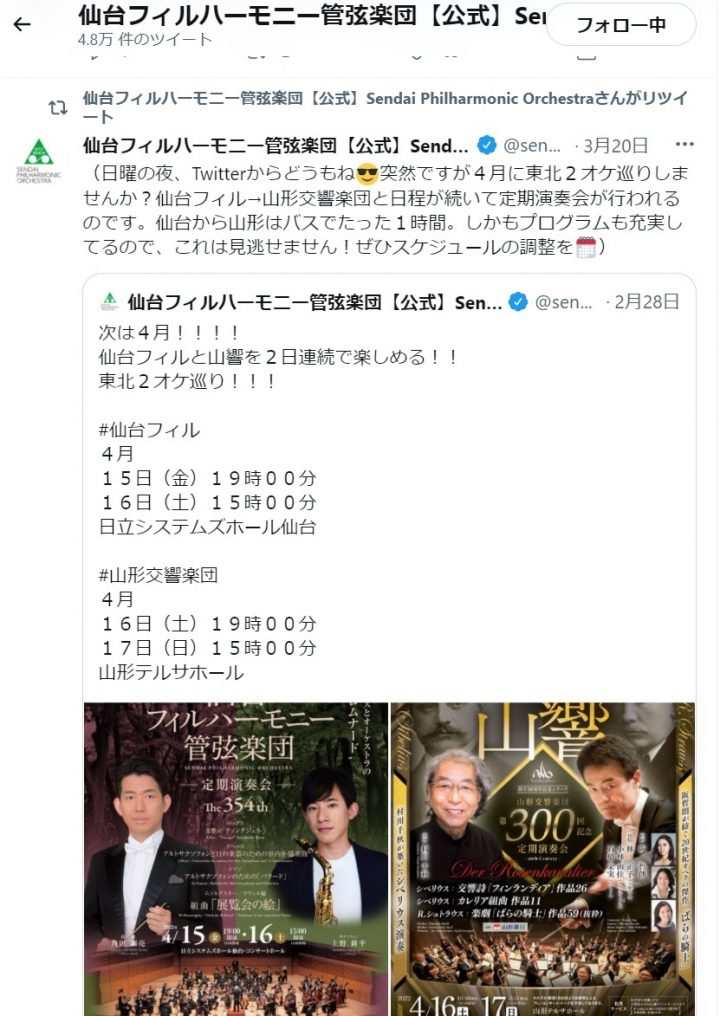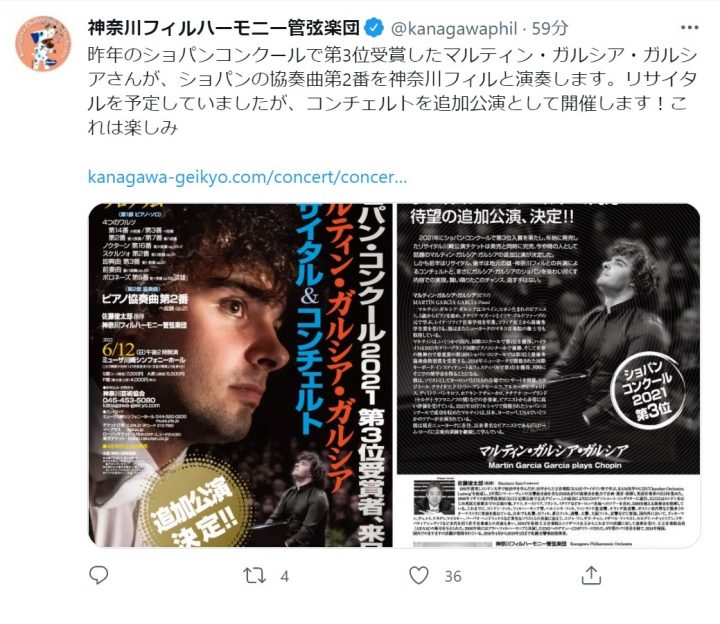 Twitter is an activity to expand the base
Sendai Philharmonic Orchestra
Let's sell concert tickets with a tool called Twitter! I don't think that.
Of course, it would be nice if it sold, but first of all, I would like to raise awareness among those who do not know the character of the Sendai Philharmonic Orchestra and those who do not know the orchestra itself. I am working with the desire to broaden the base of my fans.
You can get to know our information in real time from all over the world.
Kanagawa Philharmonic Orchestra
We are a little different, and rather than wanting you to know the Kanagawa Philharmonic Orchestra, I think you want to dispel the image of an orchestra, which has a high threshold, and convey the fun and fun.
Sendai Philharmonic Orchestra
Yeah, I hate being told that the threshold is high in the first place! ??
Kanagawa Philharmonic Orchestra
I hate it! !!
Both
Don't wonder what to do if you make a mistake and applaud, what to wear. Some people come in Jinbei in the summer (laughs), so it's not rude, and jeans are fine. I'm just grateful to you for coming.
Facilitator
Certainly, I'm a group who thinks I shouldn't wear proper clothes. That's not true!
Both
It's normal at all! (Finally!)
I'm always wondering why the threshold is so high, but anyway, if you come even once, it should be wiped out, so please come and visit us. It's really interesting!
 
 
 
Account appeal points
Both
It has a certification mark, I wonder (laughs)
When we got the certification mark, it was difficult to get the certification. The application form is all in English. I applied with the help of Mr. Google. The Sendai Philharmonic fell once and was caught the second time.
Kanagawa Philharmonic Orchestra
Sendai Philharmonic Orchestra has many accounts of orchestra members, and each one has a strong character, so it's interesting.
Sendai Philharmonic Orchestra
Oh yeah, I call them happy friends, but even within the secretariat, including the orchestra members, the librarian, the inspector (the person who plays the role of manager of the entire orchestra member), the chorus (the shadow person) ), The person in charge of managing the homepage (master), and the manager are also on Twitter, and there are many accounts and everyone retweets each other. So I wonder if it's officially helpful. There are also tweets from the perspective of an instrument player that I can't pick up.
Kanagawa Philharmonic Orchestra
I wonder if I've become a dog account ~ (laughs) I think I'm using the orchestra's promotion and loose tweets well.
The Kanagawa Philharmonic Orchestra's cheering mascot, Blue Dal, is also a dog!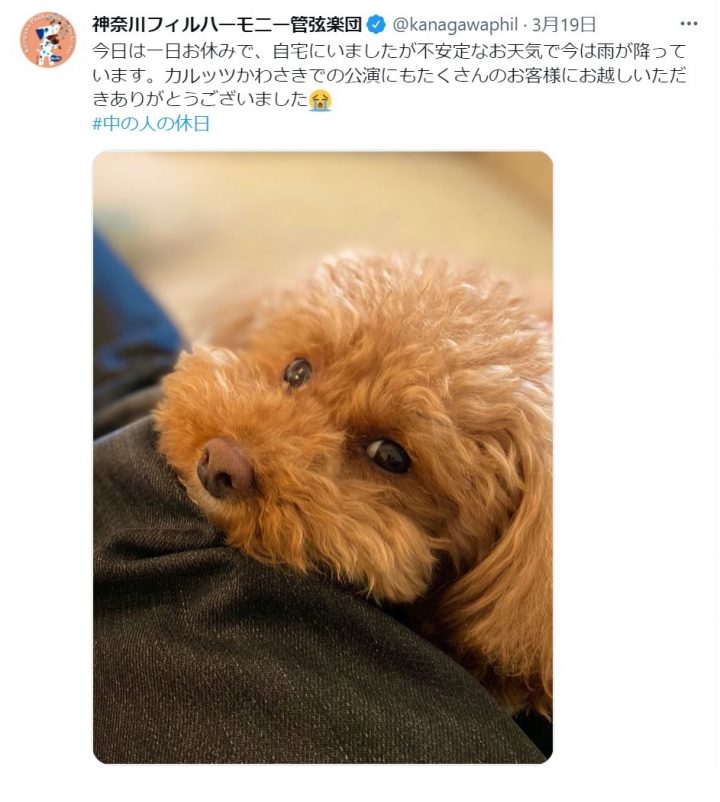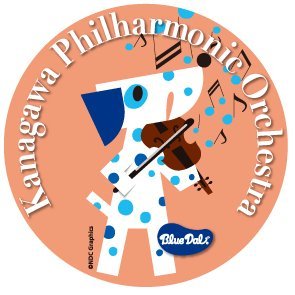 Kanagawa Philharmonic Orchestra
Actually ... I can't eat natto. It just can't be done.
By the way, my favorite food is dorayaki.
Sendai Philharmonic Orchestra
Actually ... cats and dogs don't touch it. Rather, I am not good at living things in general.
My favorite is Tokyo Chocolate Waffle Sandwich. We are waiting for you 24 hours a day, 365 days a year (laughs) By the way, you can eat natto, it's a small grain group.

Both
LOL
 
 
 
What I want my followers to look forward to in the future
Both
April Fool's Day, something might happen? (smile)
We are thinking about various things so that everyone can enjoy it, so please look forward to it! !!
 
 
 
Then please give us a final word
"Anyway, come once! From the owner"
"Thank you! 😎"
Followers should know which one is which.
Thank you for both of you.
 
 
Check back numbers as well!
・Click here for 2018 version
・Click here for 2019 version
・Click here for the 2020 version