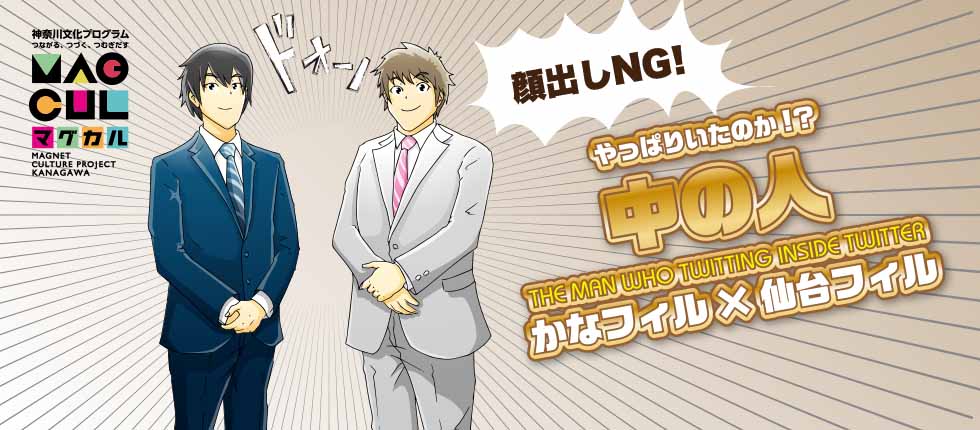 musics
"Kana Phil × Sendai Phil Emergency Talk! "Inside people" such as ... No, as expected! ! People in the two reveal, the back of the orchestra public relations
Even if you do not know classical music or orchestra it is kind of fun! What? Kana Phil and Sendai Phil's greatest tweets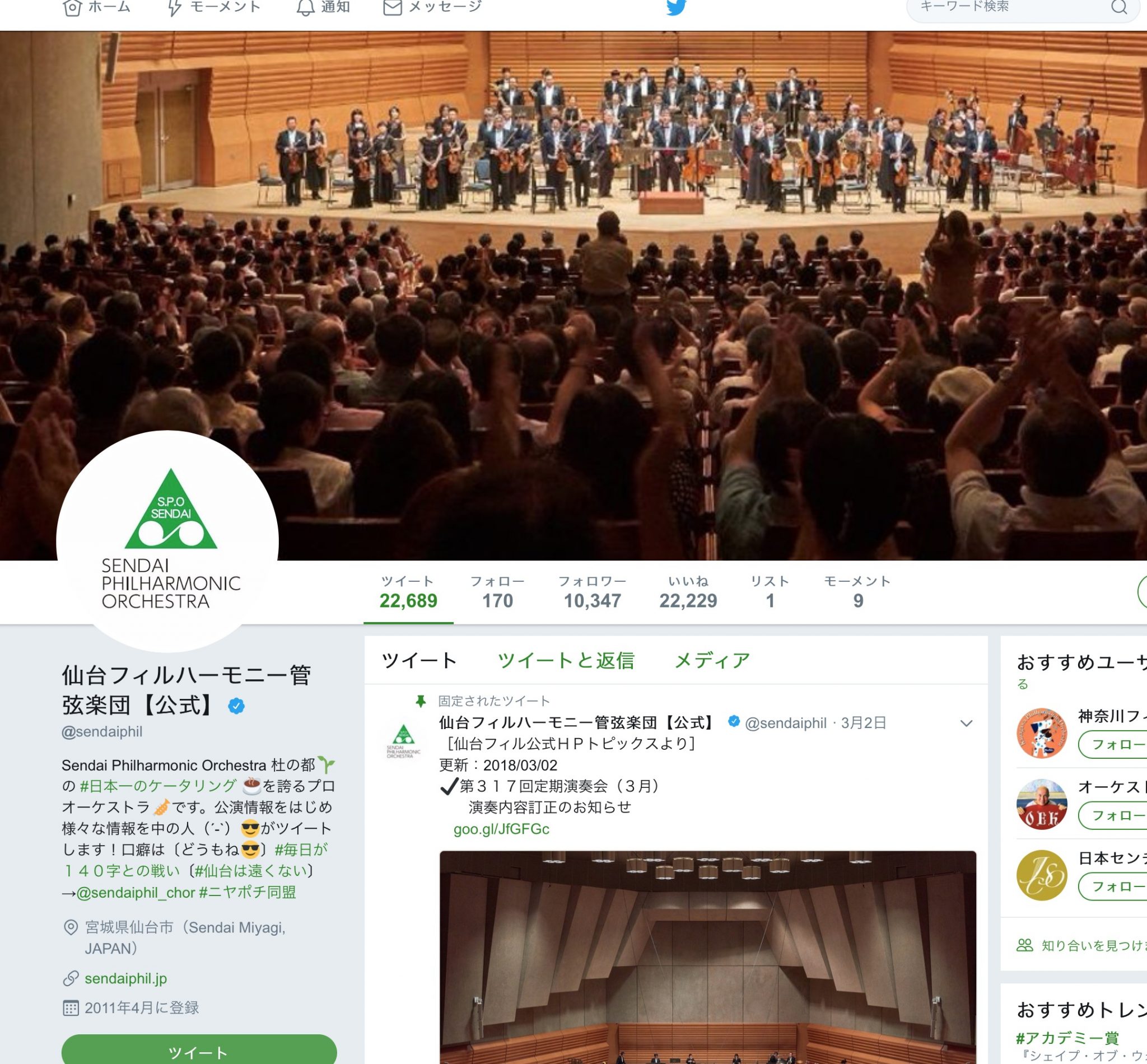 – Finally, people inside are out. On Twitter, they also have pretty unique tweets and are they very popular?
【Mr. Sendai Philharmonic Orchestra】 Thankfully, honestly, there are aspects that we are surprised at their echoes. In the past, the biggest response was the matter of "Unprecedented !!!" muttered in January 2017. I introduced the Sendai Philharmonic by borrowing a line of comedian Sunshine Ikezaki … (laugh) · · · This was accepted by everyone. More than 1000 retweets were taken and even some TV programs were taken up.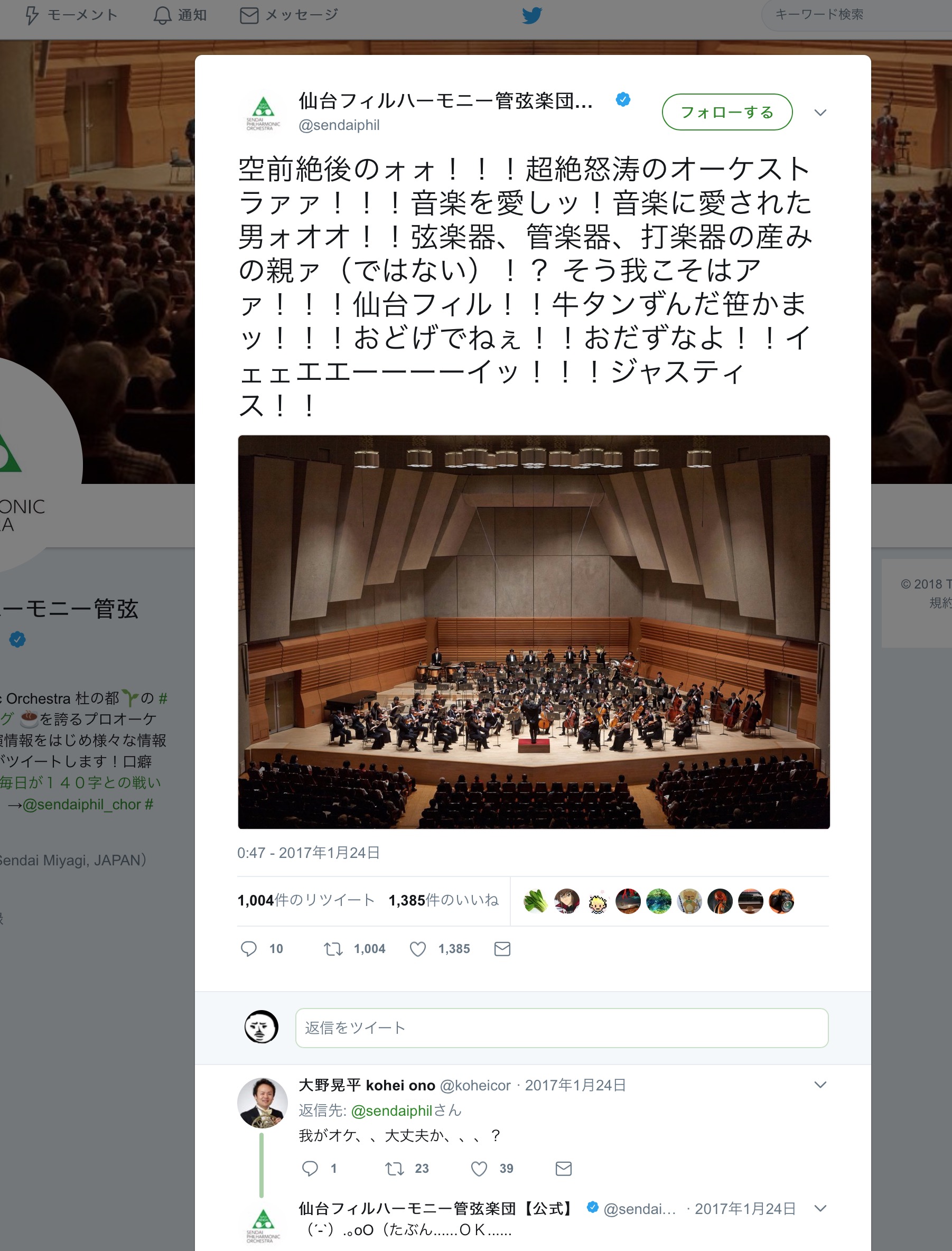 Also, the matter of "candy" also. Is there a pine ame? Although it is a candy with a hole in the middle like a donut, that sound does not sound even if it blows like a whistle lambune. But, if he was a professional musician, he could sound it. So, when a member of the orchestra took a test with Kana Phil, successful people went out. I tweeted the situation with animation, but the response here was also great.
_th "width =" 100% "/>
[Kana Phil – san] In the Kanafiru, is the matter of "Concert where members replaced." I enjoyed myself unexpectedly at this time. It is a concert in which permanent conductor Kentaro Kawase appeared, but at the encore where the main part was over. Kawase suddenly got off the conductor board, and the concertmaster Yasuhisa Ishida began taking command. Then, although the concertmaster will be absent next time … …, Naoto Sakiya who did not plan to appear on the floor may be (laugh). It was a so-called docky project, but neither the playing members nor I was informed, so it's funny and funny. I enjoyed the guests very much, and the response of the video tweets was also good. In this way, it is also a big appeal of Twitter that you can convey the feeling of live.
Here is how it looks
Conductor: Ken Kentaro Kanagawa Philharmonic Orchestra Haydn: Symphony No. 94 in G major "Enraged" (Encore)
– In a good sense, you are working on disseminating information that is not captured by classical or public orchestra. Please tell me the history of using Twitter.
[Kana Phil – san] Actually, the Kana Phil originally is a forward group with such a thing. Kana Phil has launched Twitter from around 2010, but its predecessors are familiar with SNS etc. and have used "Ustream" and "フ ェ イ ス ブ ッ ク" etc. before. However, it was a big opportunity to interact with Sendai Philharmonic, which is the current stance. How do you spread the charm of the orchestras and classicals as a person inside the same? We are planning the project while sharing various information as appropriate. Certainly, as for the uniqueness of contents, there are cases where opinions are divided within the orchestraHowever, what is important is that more people are interested in it. For me, I feel that style like this one is very useful.
[Sendai Phil Mr.] The same is true for Sendai Phil. I have been using Twitter for a long time and I have been in charge since 2014. I was invited to try it from my predecessor, definitely! When. But before you are invited to Twitter, you tweets are checking sequentially and if you want to send such information. Specifically, it means that you want to convey not only information about the concert but also the charm of the orchestra itself. So, there are many tweets planned from the viewpoint of the production side.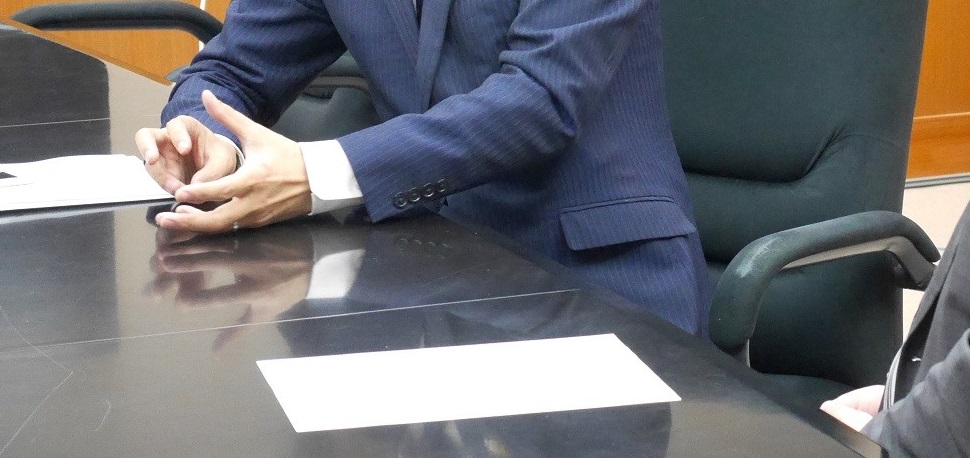 In order to deliver the appeal to many people even by themselves, more familiar and familiar information
– As a person in charge of Twitter, is there anything serious?
【Kana Phil】 Mr. Yeah, that is how you are interested in "people who have never visited the concert" or "people who are not familiar with classical music". Speaking of age, young people in their teens and twenties are in trouble. Sometimes I think of words and verbs to make it easier for young people to accept it. After that, we have to gather timely topics, so why not always let go of the smartphone?
【Sendai Philhistan】 Also, the working environment is also good.
[Kana Phil san] Ah, certainly (laugh). All my colleagues know that I am inside, so I really careAlthough it does not have to be … … When you are watching a personal computer with a smartphone in hand, somehow it felt backwards.
【Sendai Phil Mr.】 Although I do not mind now because the seats are different, when I was watching Twitter while working, when my colleague passed behind my seat, I thought "I'm playing" It was a bad thing to be done (laugh).
– As a publicity method, do you realize the attracting customer effect all the time?
[Sendai Phil san] Yes, there is an effect. However, the purpose of the tweet is not attracting customers. To be exact, "is not only" is not it. Certainly, since the subject is operated, attracting customers is important. But, the real deal is not there, the goal is to "shorten the distance between many people and the Sendai Philharmonic Orchestra". Regarding tweets that are said to be unique, I was thinking about how I could get interested in the Sendai Philharmonic Orchestra itself and the members of the Sendai Philharmonic Orchestra, without feeling the classical or orchestra fence. Anything, such as "Do something interesting" purely. I would like many people to know our existence. And I think that it is still better if you are interested in classical and orchestra from there.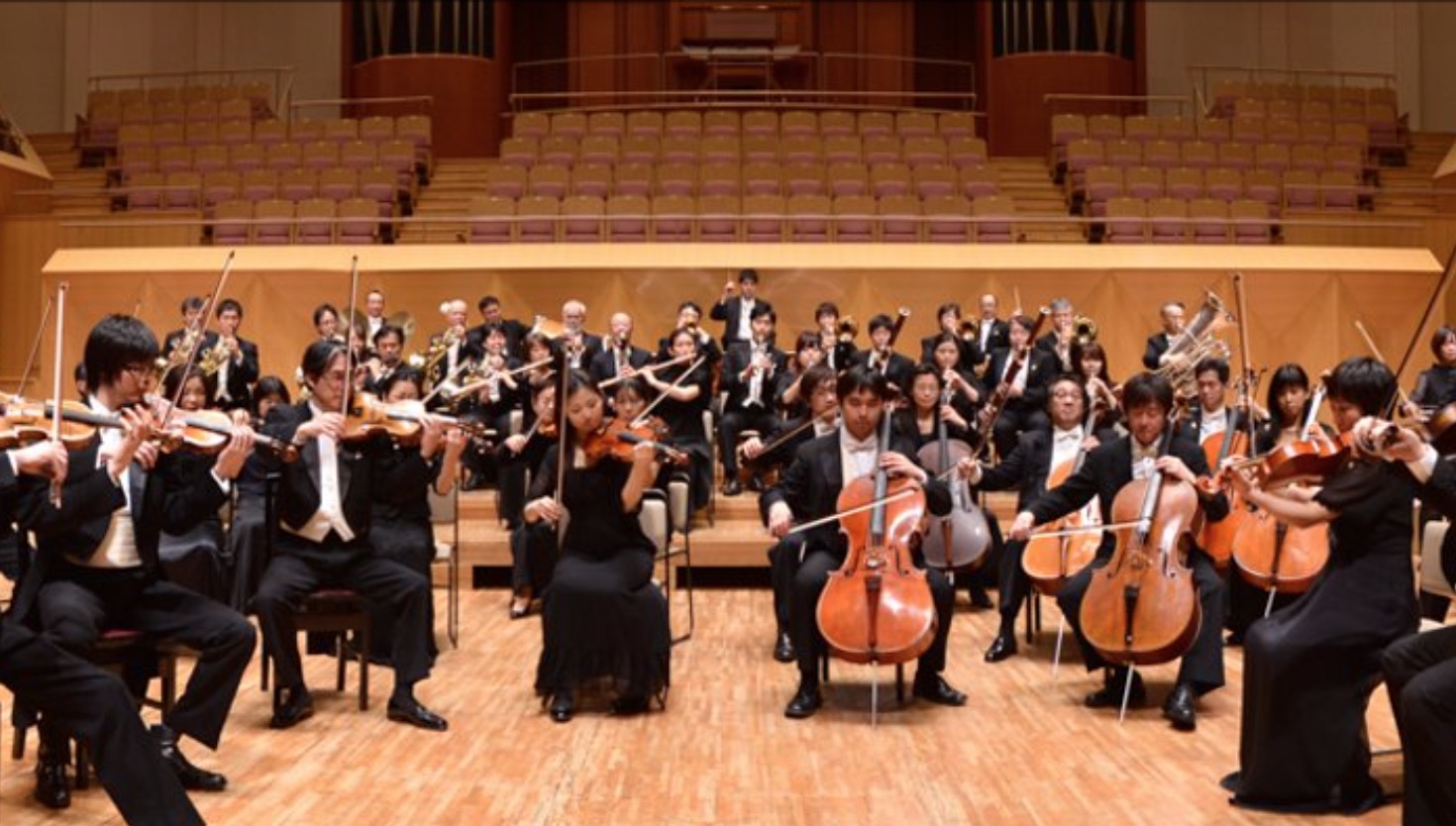 Connecting orchestra. The breath of new activities beyond the framework of the orchestra is now spreading all over the country
– It seems that Twitter is triggering interaction between Kana Phil and Sendai Philharmonic.
[Kana Phil san] I see. It is also bigIt is a merit. For the most part, it can be said to be the orchestra of the metropolitan area, but always being strongly conscious of being competitive, good and bad are strong competitors. We rarely try to communicate positively. But I met Sendai Philharmonic from Twitter, and I can also exchange. I feel this is a wonderful thing. We can share the issues to be tackled by the orchestra and devise ways to make improvements, and also planning a concert that has never been before. So, Twitter is also a tool that made me realize the importance of mutual exchange between orchestras. Also, we have the expectation that the bands of all over the country will be connected with us as a case example. If so, I think that it can contribute not only to individual management but also to the entire classical world.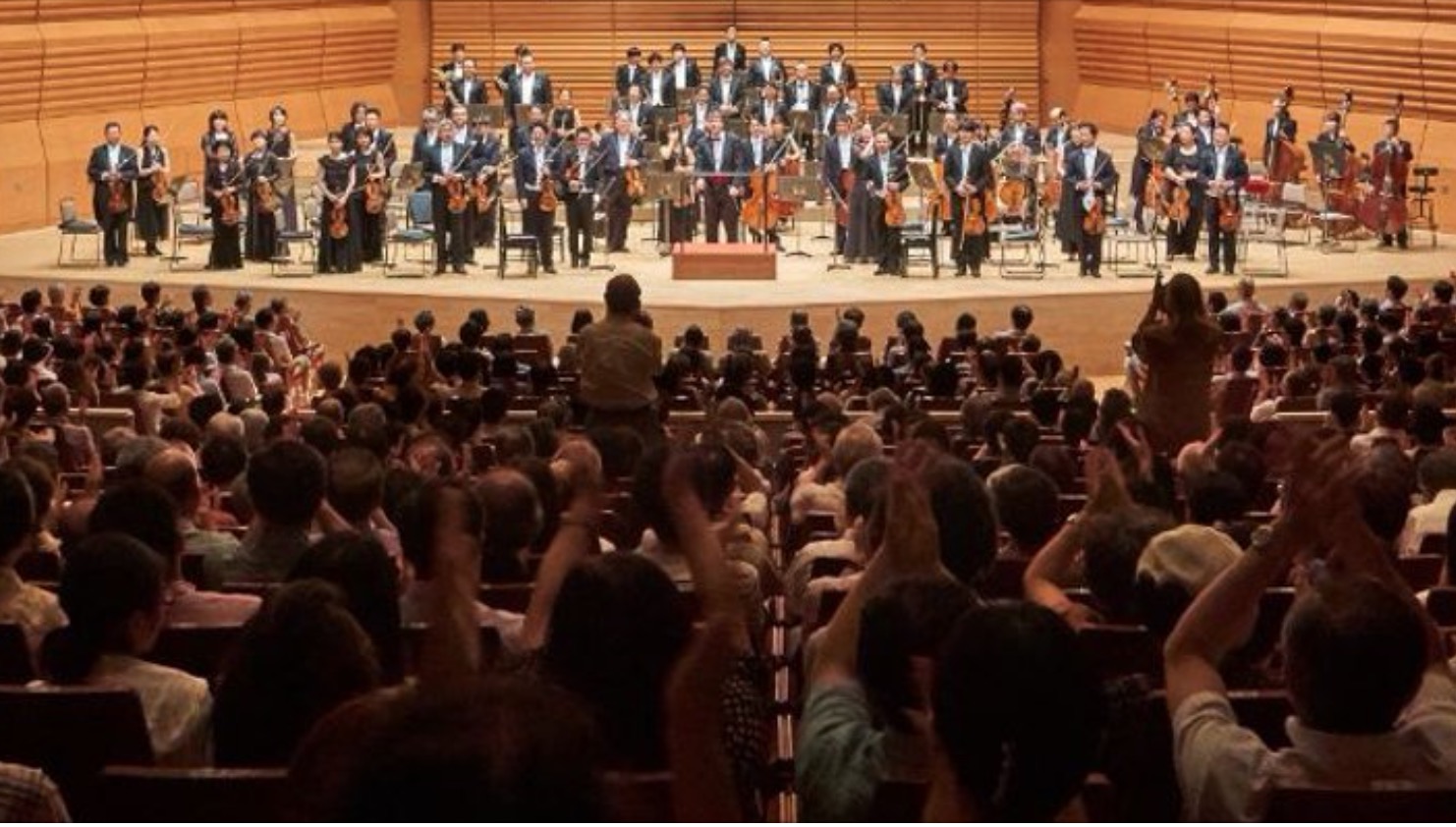 – Finally, please tell us about your future activities.
【Sendai Philhistics】 There are two. One thing is to communicate how to enjoy the orchestra. For example, it is a suggestion as a sightseeing event. It may be a trip or even a vacation time of a business trip. Have them enjoy the local specialties and spots, feel free to feel the performance of the regional orchestra. I would like to continue doing such proposals and environments more and more.
Another thing was also in the story of Mr. Kana Phil, but "Connection". There are not many opportunities for orchestras throughout the country to interact. In particular, despite being at the forefront of connecting our audience and our orchestra, the information in other bands is not clear. So I felt it necessary to have a place to discuss various things in a frank fashion.
Actually today, "middle manIt is the day of the party. Kana Phil and some of the members of the orchestra meet together to hold a roundtable, but for the 5th time this year, people from 19 people from all over the country gather. Although it is still in the stage of information sharing, I'd like to realize a big event that will make the orchestras of the whole country a unified event from this party someday.
[Kana Phil – san] Actually, Kana Phil had a major turning point. It is "the Brudal Fund" that started from 2011, but I think that the musicality of the members changed from there. It is a consciousness that it is the Kanai Philharmonic with support and support of customers. Therefore, I would like to continue to be an orchestra familiar to you and deeply moved. For that reason, I would like to continue working on tweets that can become a good bridge between the people I do not see yet and the orchestra.
<Kanagawa Philharmonic Orchestra>
Official Twitter:
https://twitter.com/kanagawaphil
Official HP:
http://www.kanaphil.or.jp
<Sendai Philharmonic Orchestra>
Official Twitter:
https://twitter.com/sendaiphil
Official HP:
https://www.sendaiphil.jp
Area

Yokohama Bay Area (Naka-ku and Nishi-ku)