music
Special interview for the 12th Fresh Concert! Yui Yokomori & Naoki Kawada talk ~A gorgeous performance by up-and-coming young performers~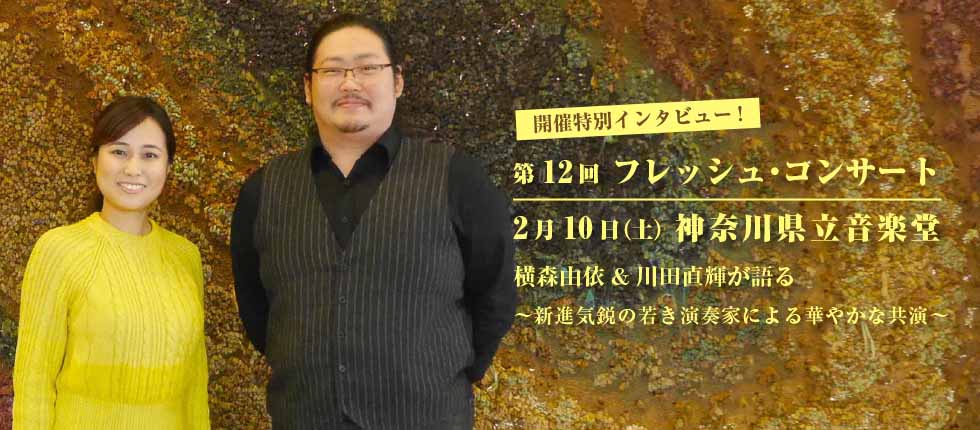 Up-and-coming young musicians taking on Mozart's works
-Do you two have any feelings for Mozart's "The Marriage of Figaro" that will be performed at the Fresh Concert?
[Yokomori] I played the role of Susanna in a graduate school opera regular performance. It's the first time I've studied an entire act of an opera, so it's a memorable one, and I'm very happy to be able to perform it again. I would like to come to the performance with thorough preparations.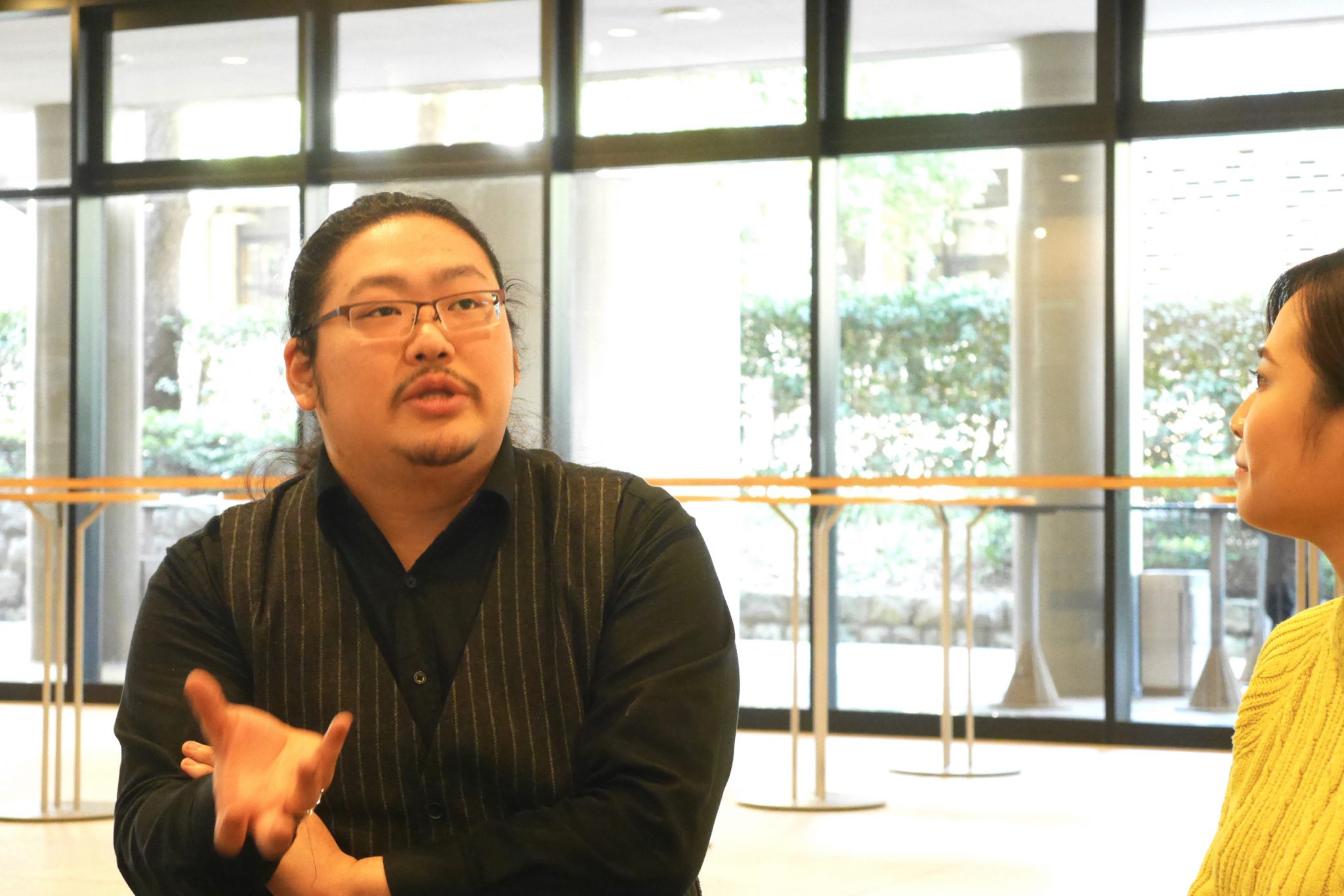 [Kawata] This is the first time I've talked to Mr. Yokomori, but... I actually participated in that opera as a chorus.
[Yokomori] That's right. I remember. That's why it's not the first time, but it's a reunion on stage for the first time in two years... (laughs).
[Kawada] I can say that (laughs). My own experience of performing The Marriage of Figaro in front of an audience was only in the chorus. That's why I want to face it with sincerity, full of freshness.
- What is the highlight of each song?
[Yokomori] In Act 4, Susanna's aria "Finally Happy Time" is a very graceful song about her love for her lover Figaro. I would like to express Susanna's warmth and kindness.
[Kawata] Before that, Act 3, "You won the lawsuit?" It is a scene in which a man of noble status called an Earl is angry. How well can you convey the raw emotions of an angry human being? That's where we struggle, but I hope you can feel the realism.
-Do you ever re-recognize Mozart and his works as you perform?
[Yokomori] Simple and rich, I feel that is the greatness of Mozart's works. Therefore, a high level of technique is required for performance. It's all really difficult work, but it's worth pursuing and there's a sense of accomplishment. Are you saying that everything has been honed? is a great composer.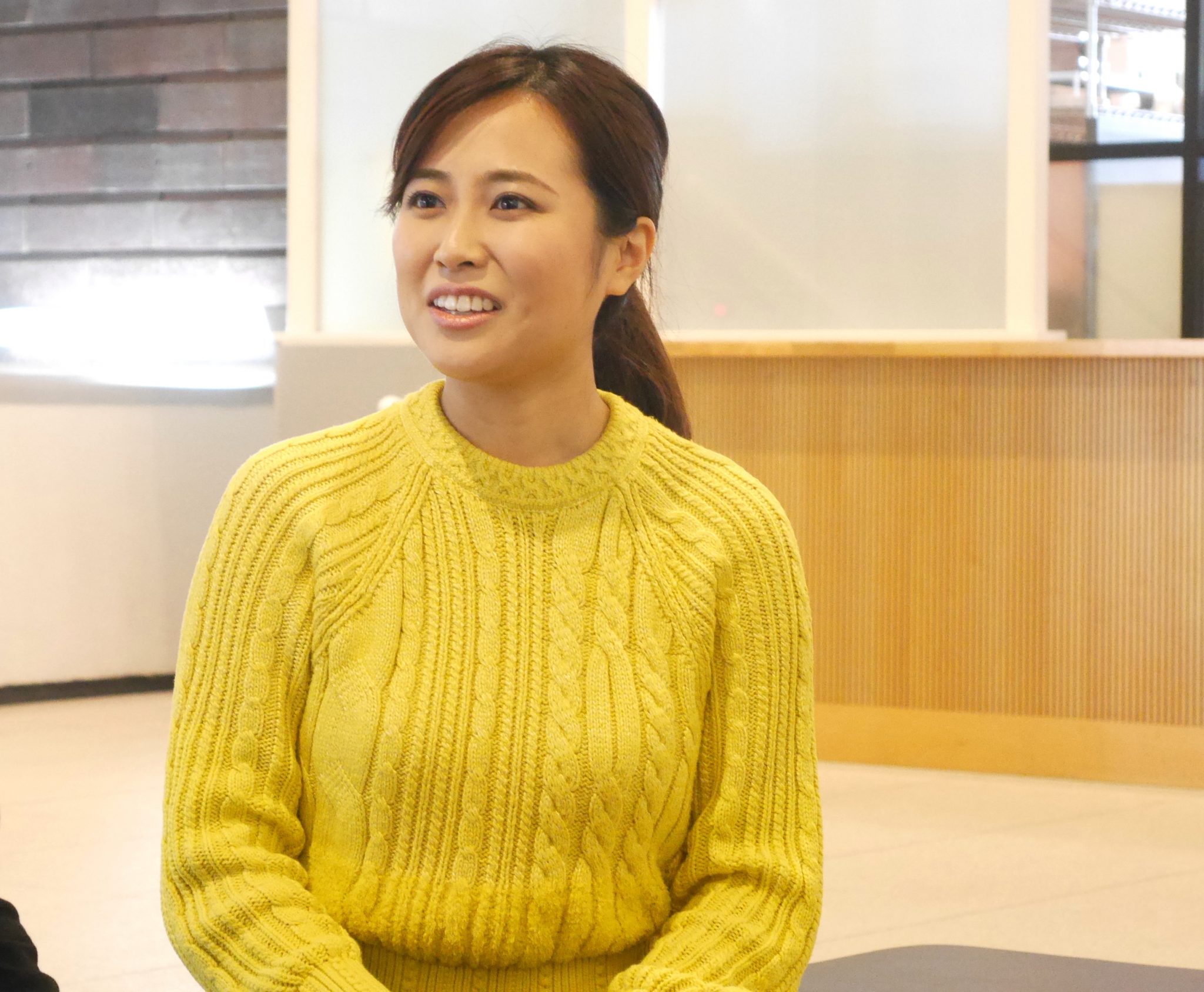 [Kawada] Also, it's very "natural". Mozart's works will accompany you when you want to be energized or when you want to relax.
The path to becoming an advanced musician from the excitement that I found on my own
-I would like to ask about your activities so far. What made you want to become a musician in the first place?
[Kawada] I'm very simple and purely having fun. But I definitely felt that way when I was in high school. I was familiar with music from a young age, partly due to the influence of my mother and grandmother, but until then I felt like I was just missing something. The trigger was a class called "Harmony". I learned the composition of music, and when I applied the knowledge I gained there to the music I listened to on a regular basis, I was amazed and moved. From there, my interest deepened, and various factors such as the teacher's recommendation were added.
[Yokomori] In my case as well, my father was from the vocal music department and my mother was from the piano department, so I was familiar with music, but I didn't always aim to be a musician from a young age. Watching the musical "The Phantom of the Opera" when I was in my third year of junior high school was what inspired me to start singing. I had been learning classical ballet since I was a child, so I was interested in the stage, but I was very excited to find out how interesting musicals are, both dancing and singing. After that, I started learning vocal music and aimed for music college. It was when I entered graduate school that I decided to major in opera. It's really difficult to sing while acting, but I want to aim to be a singer who can stand on the opera stage.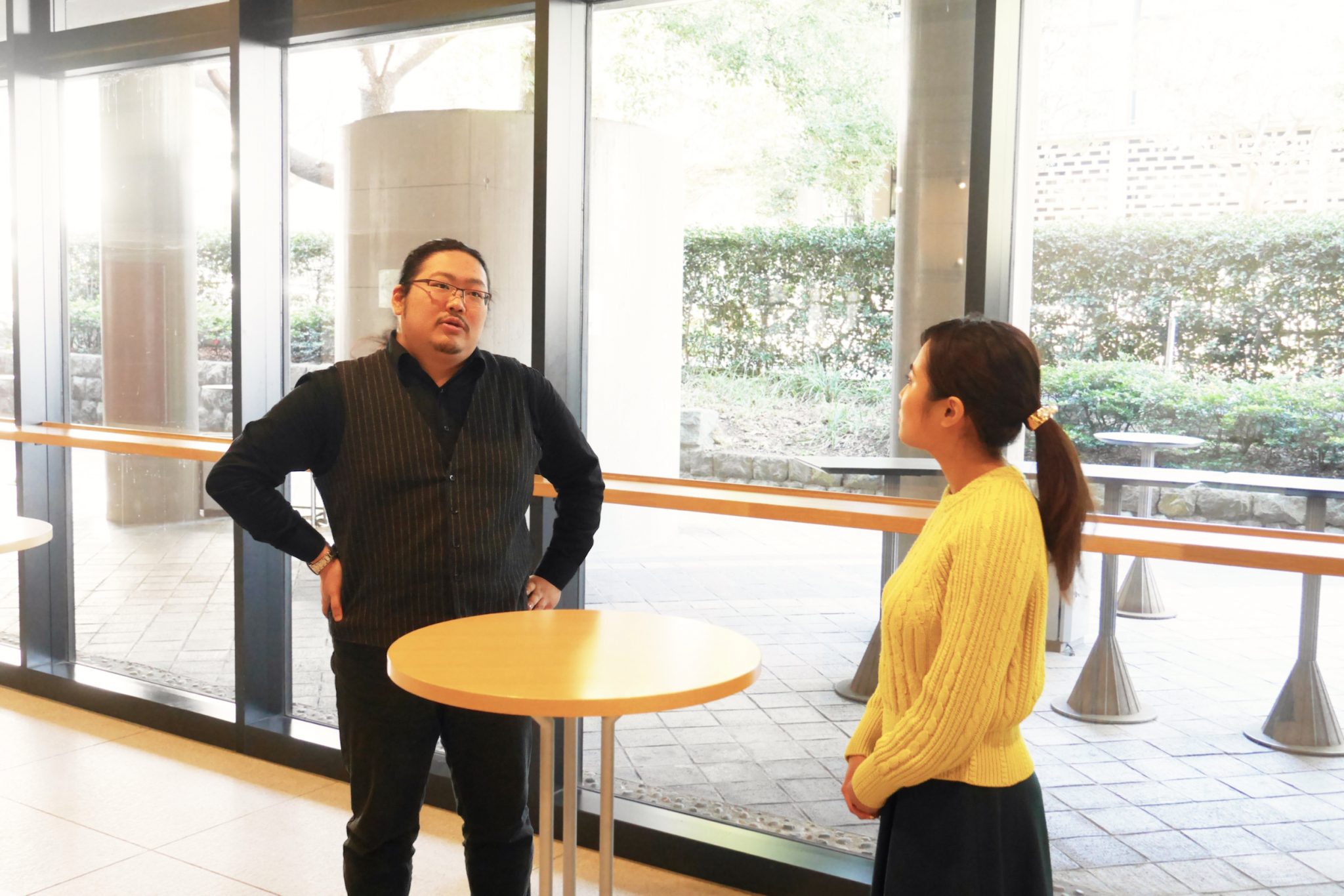 -I heard that you are currently performing as a professional and also doing community-based activities.
[Kawata] I am the representative of "Ebina Citizen Opera". Various connections overlapped and led to the launch. I hope that the participants will be able to enjoy the experience of changing the way they see opera by participating in the opera chorus. Above all, I wanted to give back to my hometown through what I am doing. Many of the members are veterans of life, and they are all full of vitality, and I am personally inspired by them.
[Yokomori] I am a member of the Association for Supporting Musicians in Yokosuka (YMSA). Musicians from Yokosuka gather and hold concerts in various places. The concerts are held not only in concert halls, but also in neighborhood halls and museums. Most recently, a New Year's concert was held at the Yokosuka Bunka Kaikan with 40 members with a connection to Yokosuka. I feel really happy to be able to have a lot of performances in my hometown.
The big dream of a young musician who will play a part in the classical music world in the future
- Performances, practices, and community activities. You seem to be very busy, do you have a way to refresh yourself during the holidays?
[Yokomori] I watch baseball games. Invited by a university friend, I went to Tokyo Dome without knowing left or right. But it was so funny that I found myself enjoying it and cheering for it (laughs). When I think about it, I think that the stage and baseball are similar. The feeling of openness at the baseball field is the same, and the moment when you hit a home run and say "I did it!" When there is a Giants game, I often go to watch it.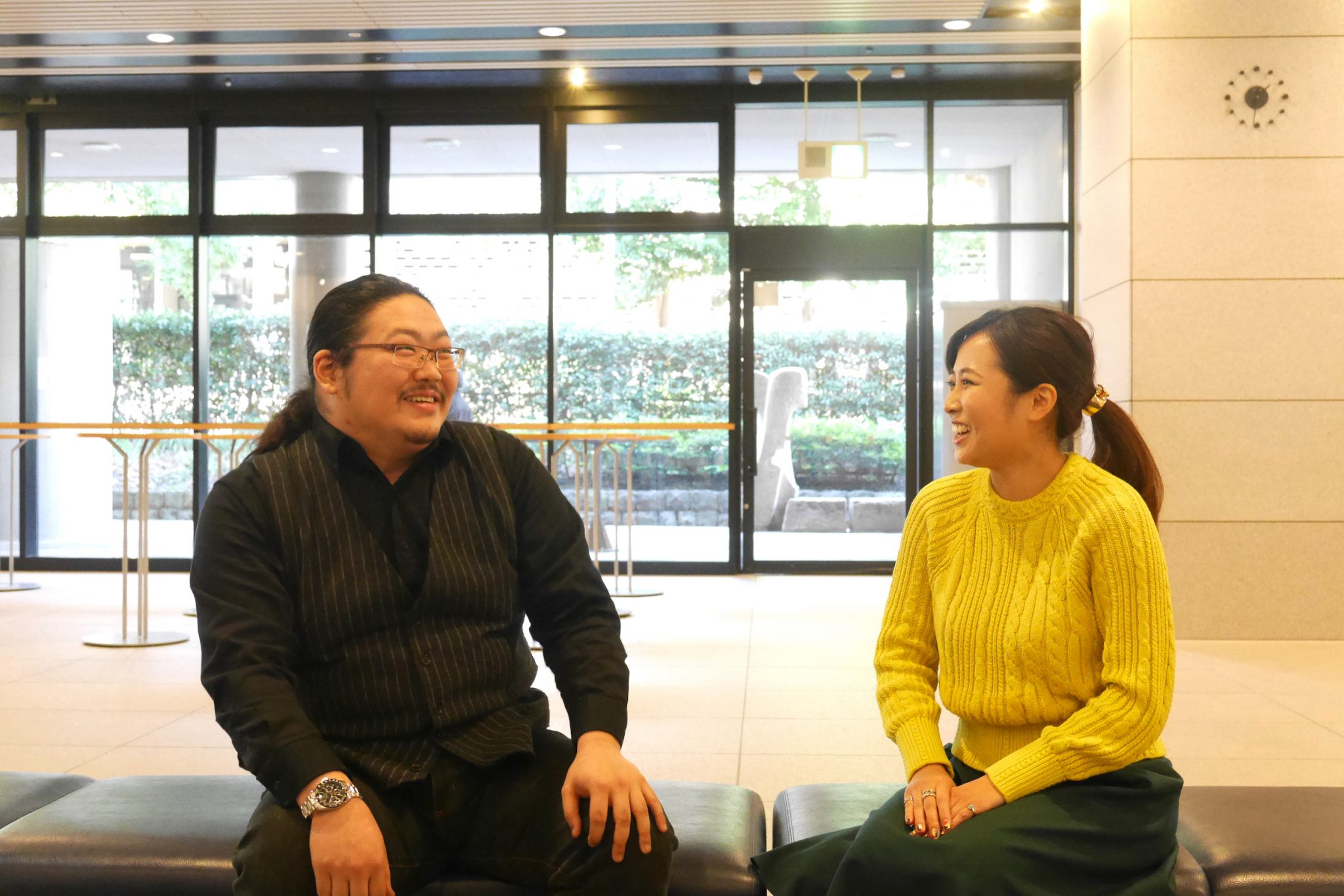 [Kawata] On the contrary, I often spend my time slowly in my room. I like books, so I think reading is refreshing. And then...is it a movie? I sometimes go to the cinema. Basically, I watch foreign movies, but "Shin Godzilla" that was screened in 2016 was very good. The information density is attractive, and I went to the theater four times when it was screened (laughs).
-Finally, please tell us about your future activities and future dreams.
[Kawata] I'm sorry that I'm not talking about performances, but my immediate goal is to finish graduate school. I am working on completing my thesis by December of this year and successfully completing the course. After that, it's a new start. My dream for the future is to study vocal music in Italy. Also, I would like to think about how the stage should be as a Japanese person. I think the latter is a proposition that will eventually pass for us. Both songs and musical instruments are born from the climate of each country, so I would like to explore things that are unique to Japanese people.
[Yokomori] Currently, I am studying while attending the Tokyo Nikikai Opera Training Institute. In the future, I would like to improve my voice skills and improve my acting skills so that I can appear in various concerts as well as opera stages. I also like German-language works, so J. I would also like to try a fun operetta piece, such as Strauss's "Die Fledermaus". I want to be a singer who can make customers happy.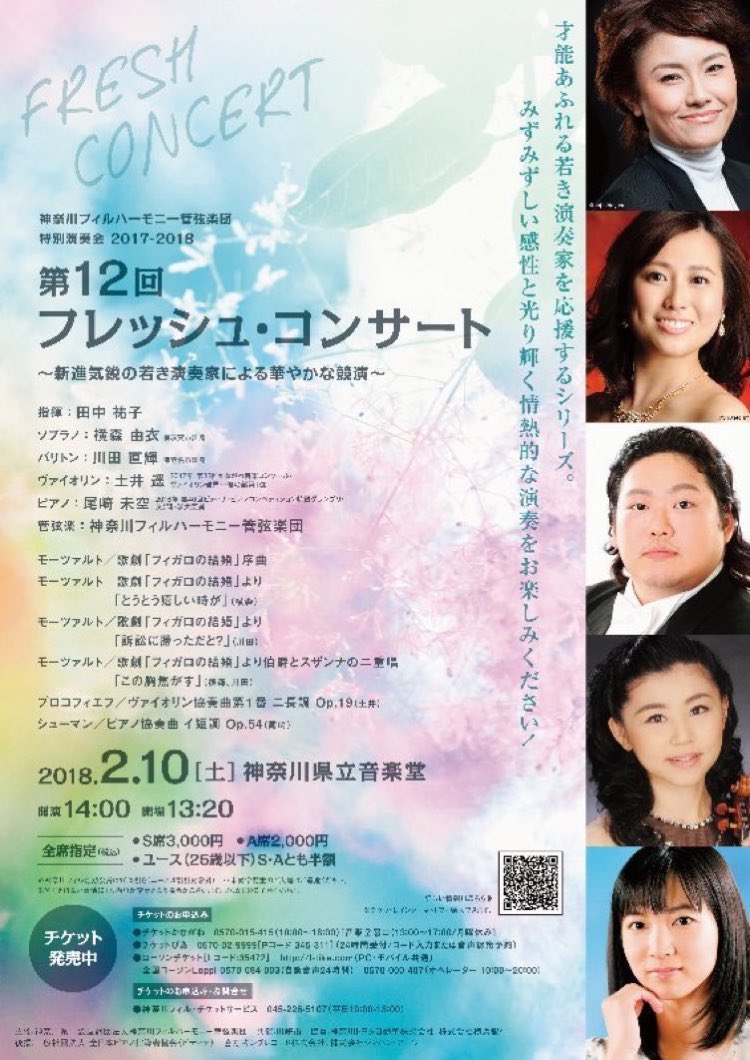 "The 12th Fresh Concert - A spectacular contest by up-and-coming young performers -"
Start date: Saturday, February 10, 2018
Start time: Doors open from 13:20, performance starts from 14:00
Venue: Kanagawa Prefectural Music Hall 9-2 Momijigaoka, Nishi-ku, Yokohama 220-0044
Access: 10-minute walk from JR/Municipal Subway "Sakuragicho Station" (South Exit, North Exit), 13-minute walk from Keikyu Line "Hinodecho Station", 20-minute walk from Minatomirai Line "Minatomirai Station"
Ticket price: All seats reserved S seat: 3,000 yen A seat: 2,000 yen Youth (under 25 years old) half price for each seat type *Preschool children are not allowed to enter
Inquiries: Kanagawa Philharmonic Orchestra Ticket Service 045-226-5107 (Weekdays 10:00-18:00)
Organizer: Kanagawa Philharmonic Orchestra