traditional culture
<Rediscover the charm of Japanese culture!> >Let's go see traditional performing arts (Part 2)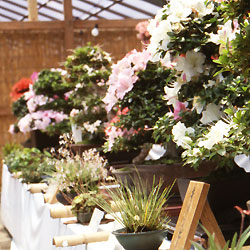 Click here for the first part → <Rediscover the charm of Japanese culture! >Let's go see traditional performing arts (Part 1)

Autumn Recommended Traditional Performing Arts 3
[9/24] Light up the stage of Yokohama Red Brick Warehouse fantastically!
A completely new "modern Noh stage", "Red Brick Takigi Noh"

A mysterious world with the night view of Yokohama Port and the illuminated background
This fall, the Yokohama Noh Theater will perform a red brick firewood Noh under the title of Sono Art Festival 2016. This is an unprecedented attempt to create a special stage in the event plaza of Yokohama's sightseeing spot Red Brick Warehouse and enjoy Noh.
Noriaki Umewaka, a talented Kanze school performer of Noh "Funa Benkei," and Akira Yamaguchi, a painter who is also called the "Yamato-e artist of the Heisei period," wrote the "kagamiita," which is indispensable for Noh stages. The lights of Lisa Ishii Akari envelop you in a fantastical atmosphere. It's a stage that makes your heart dance with excitement just by imagining it!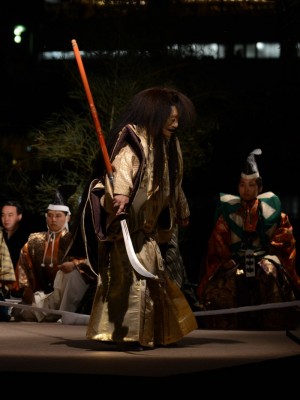 ``Funa Benkei, before and after the heavy duty'' (Kanze school) Noriaki Umewaka
A stage with a synopsis and rare seats that even beginners can enjoy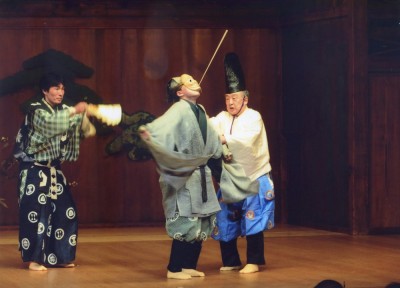 Kyogen "Mosquito Sumo" (Okura School)
The program is
Noh ``Funa Benkei, before and after Shige'' (Kanze school) Noriaki Umewaka
Kyogen "Mosquito Sumo" (Okura School) Norishige Yamamoto

Both are songs that can be enjoyed by beginners of Noh, but this time, the synopsis will be prepared in Japanese and English and will be distributed so that it can be viewed on tablets and smartphones. People who are not usually familiar with Noh can enjoy it even if they visit without any prior knowledge. In addition, there is a wide range of pricing, so even those who want to see a little bit can afford it. (Furthermore, unreserved seats are rare seats that allow you to see from an angle that you cannot see on a normal Noh stage!)
I went to the production presentation!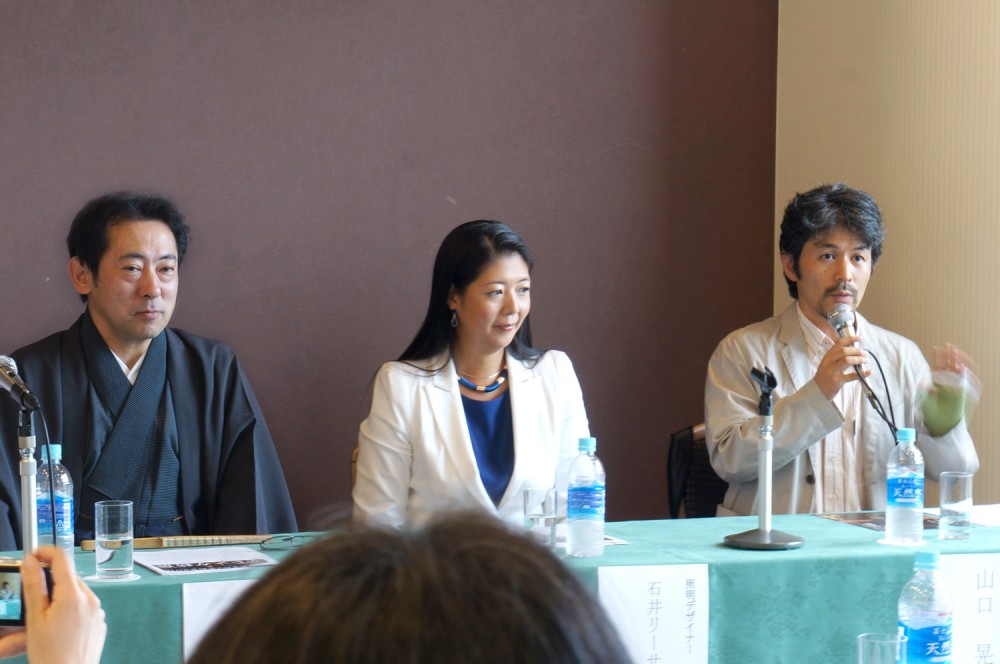 At the production presentation held the other day, Noriaki Umewaka, Akari Ishii Lisa, and Akira Yamaguchi attended. Mr. Masayuki Nakamura, general producer and director of the Yokohama Noh Theater, explained the outline and enthusiastically said, "I want to create a world that is completely different from the Takigi Noh!"

Although the genres of Noh, lighting, and art are different, each is a top runner representing each field. The comments were also full of individuality, and the expectations for the stage were greatly aroused.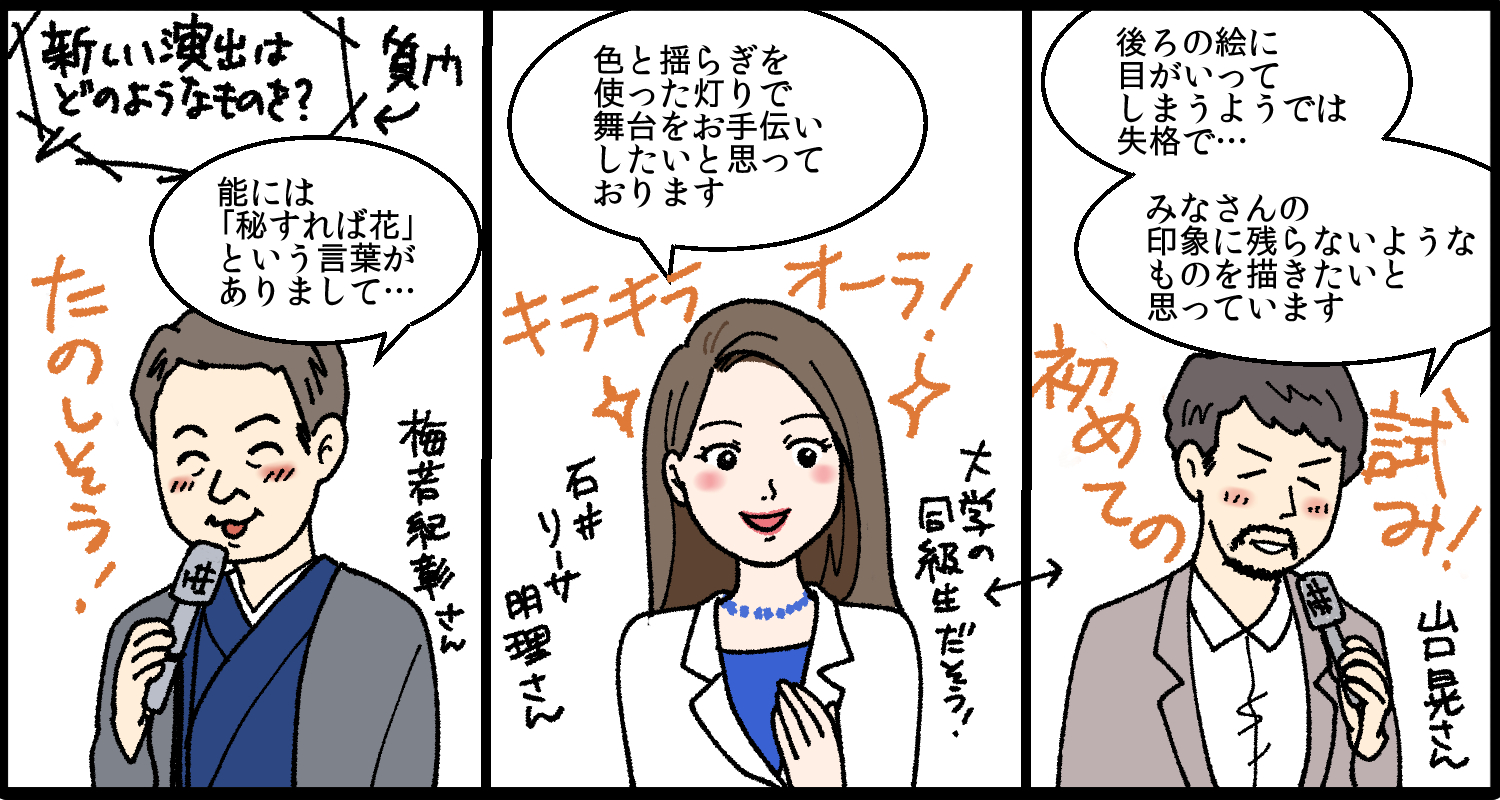 This year marks the 20th anniversary of the opening of the Yokohama Noh Theater, but this will be the first Noh stage to be held at the Yokohama Red Brick Warehouse. On an autumn night, Noh dances illuminated by the beautiful moonlight and the night view of the Port of Yokohama in the background. Imagining the pine trees in the Heisei Yamato-e paintings floating in the background, wrapped in artistic lighting, you cannot help but feel the splendor and depth of Japanese culture. Let's start praying now to be blessed with a wonderful moonlit night and a pleasant night breeze!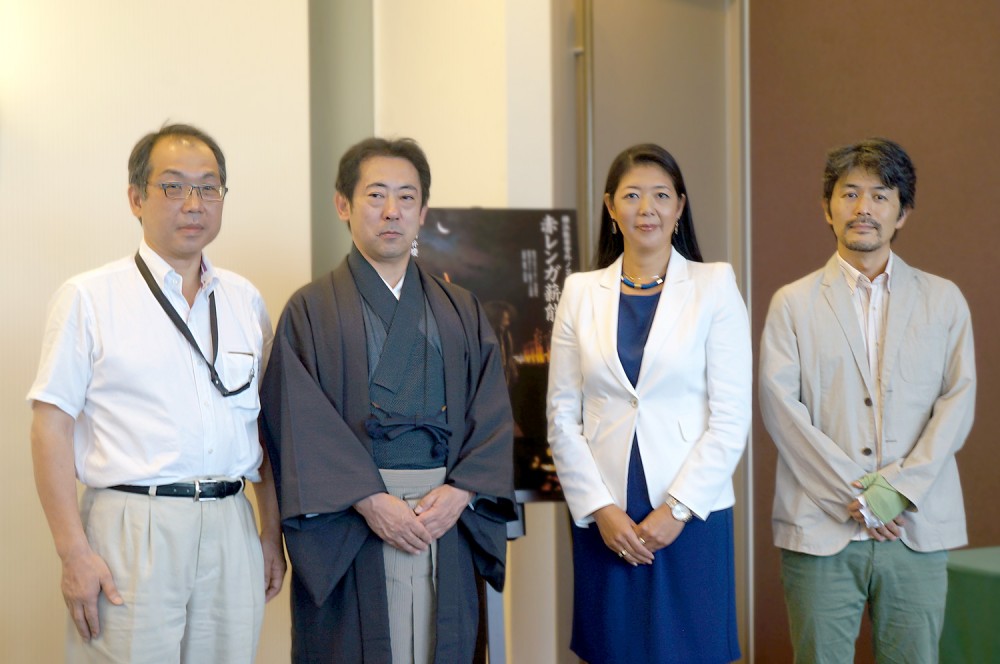 I watched the public production of Akira Yamaguchi's "Kagamizaka"!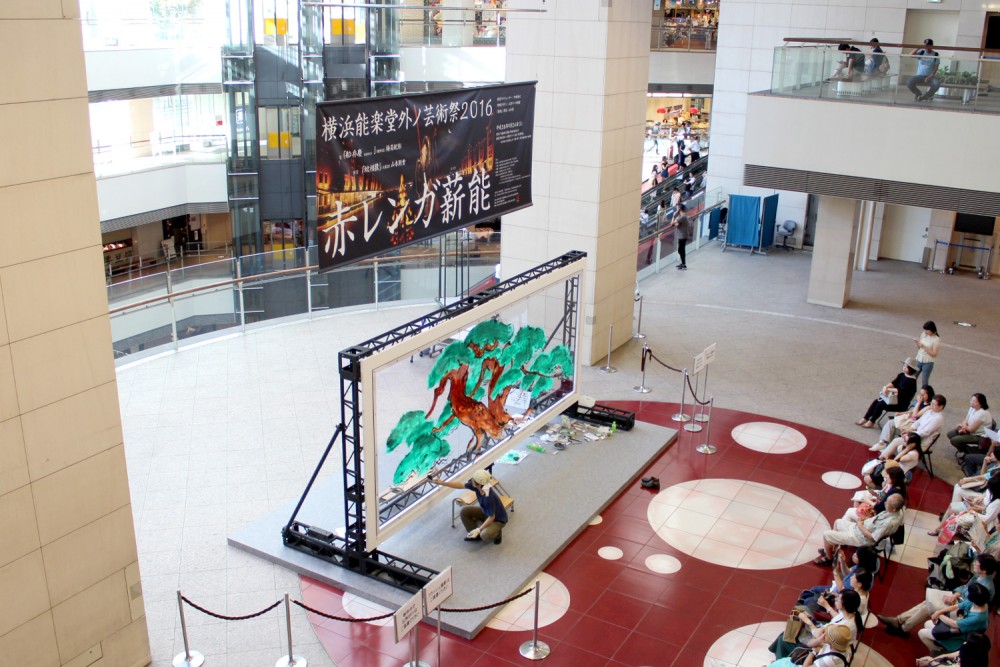 Prior to the "Red Brick Takigi Noh," painter Akira Yamaguchi held a public production of the panel on August 26th. Due to the location of Queen's Square near Minatomirai Station, people passing by, such as shopping and commuters, stopped and stared at the pine painting that was steadily completed.

In the Akarenga Takigi Noh, a transparent panel is used for the mirror plate so that the depth of the place is not lost and the bay bridge and the night view can be seen. It was created with oil paint, making use of glossy materials. This is the first attempt in the history of Noh.
Mr. Yamaguchi worked almost non-stop with his brushes, except for a break in between. In an interview during the production process, he said: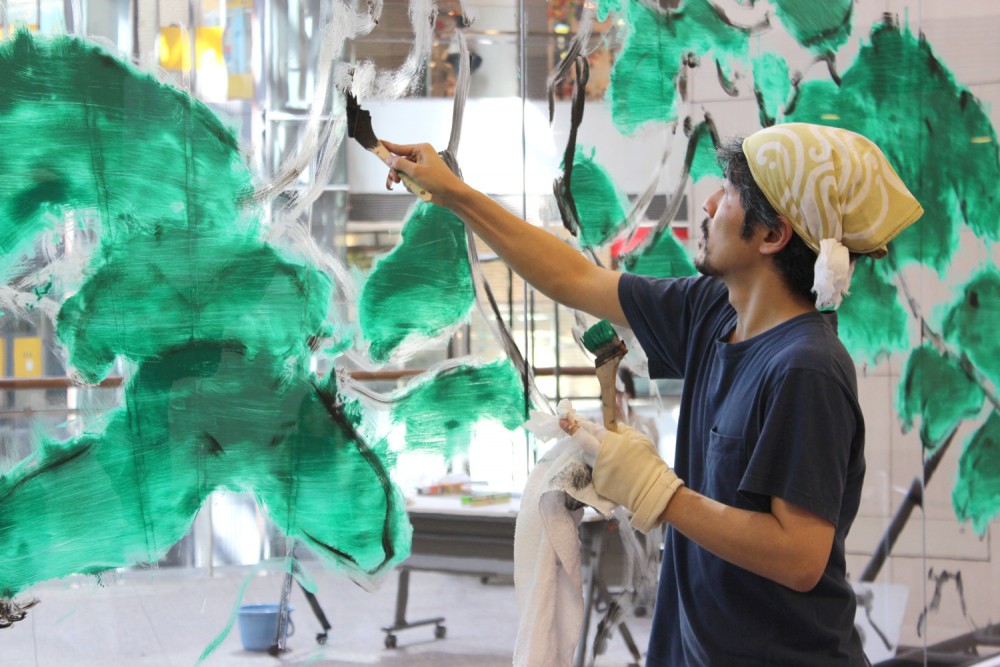 "The kagamiita on the Noh stage is just the background, and the main character is the Noh performer. I was conscious of the pine tree that complements the dancers, so that the stage expands when people stand in front of it, faithfully following the example of my predecessors. I would like to come up with a new direction of my own just a little bit.
Because of the transparent material, the real space is reflected behind the pine. It would be great if we could create a pseudo-space that appears between a dream and reality."

"Yokohama Noh Theater Sotono Art Festival 2016 Red Brick Takigi Noh
Date: Saturday, September 24, 2016
■ Venue: Yokohama Red Brick Warehouse Event Square Special Stage
Price: Special seats (reserved seats, Noh theater S seats in case of rain): 7,000 yen
First class seats (reserved seats, Noh theater seats A and B in case of rain): 6,000 yen
Second-class seat (reserved seat, refund in case of rain): 4,000 yen
Non-reserved seat (refund in case of rain): 2,000 yen
* Only special and first class seats are available at the Yokohama Noh Theater.
■Tickets: Special and first class seats are sold out.
*Second class and non-reserved seats are available at Ticket Pia
→ http://t.pia.jp/pia/event/event.do?eventCd=1630721
http://ynt.yafjp.org/schedule/?p=1862
Autumn Recommended Traditional Performing Arts 4
[10/9] Yokohama performance once a year!
Ningyo Joruri, a composite art of the Trinity, a UNESCO Intangible Cultural Heritage

Fall in love with the subtle movements that even express your feelings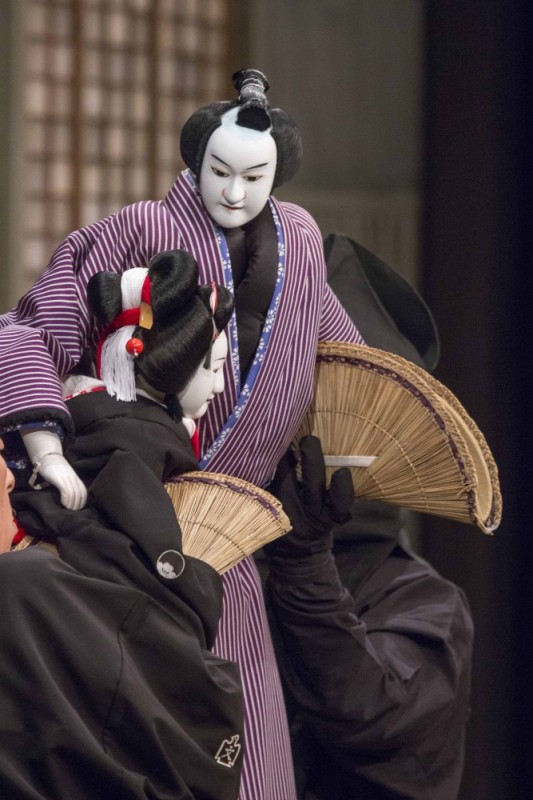 These days, Tatsuhiki on the riverbed (photographed by Shinji Aoki)
"Ningyo Joruri Bunraku" is held every October at the Kanagawa Prefectural Youth Center, which stands on a small hill overlooking the Yokohama Landmark Tower.
It is a rare opportunity to see a Bunraku performance, which originated in Osaka, in Kanagawa Prefecture, and it is a highly popular performance every year.
Many people may have heard of "Ningyo Joruri/Bunraku", but not many people have actually seen it. Tayu's narration, shamisen sound, and puppets. It is a composite art that unfolds a complex drama by combining these three elements on the stage. Three puppeteers manipulate one puppet. One of the highlights is the subtle movements that are unparalleled in the world, even expressing emotions.
With subtitles that are safe even for beginners! Focus on the stage world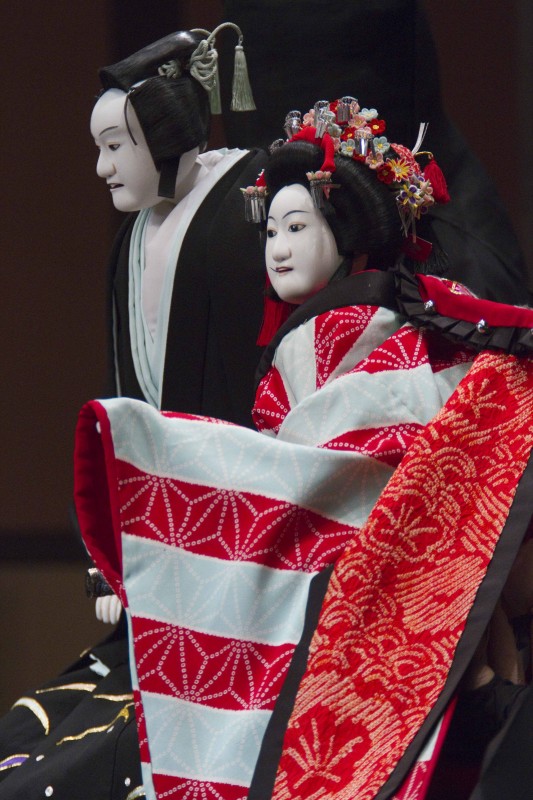 Imoseyama Women's Garden Precepts (photographed by Shinji Aoki)
Performances at this youth center are very popular for their performances that are easy to understand even for beginners, such as the performers explaining the plot and subtitles.
From the people who saw the last time, ``The subtitles were very easy to read. I was moved by the facial expressions and movements of the puppets." "Maybe because the hall is small, the sound and stage are close, so it was great.
We have received a voice. Both first-time viewers and Bunraku fans will enjoy the performance.
On the day of the performance, different programs will be performed in the daytime and the evening.
[Daytime]
Imoseyama Onna Teikin Cedar Sakeya Stage, Michiyuki Koi Tamaki, Princess Return Stage, Kinden Stage
…… A magnificent story that skillfully interweaves truth and truth with the theme of "Taika Reform".
[Night part]
Recently, Kawara no Tatehiki , Shijo Kawara Stage, Horikawa Monkey Mawari Stage
A story full of compassion between a mother and siblings, set in a poor monkey house in Kyoto.
It seems that there are only a few tickets left for the daytime part, but there are still seats left for the evening part. The night part, "Recent Kawara no Tachibiki," is a tragic yet somewhat humorous human story that intersects with humor and melancholy. On an autumn night, why not visit and enjoy the world of dolls weaving on stage?

2016 Kanagawa Traditional Performing Arts Festival Puppet Joruri Bunraku Performance
Date and time: Sunday, October 9, 2016
Afternoon: 13:00 start (doors open at 12:30)
Evening performance starts at 17:00 (doors open at 16:30)
■Venue: Prefectural Youth Center Hall
■ Price: General A seat 3,200 yen / B seat 2,500 yen / C seat 1,500 yen
Wheelchair seat ¥2,500 Attendant seat ¥2,500
Student 1,000 yen
■Ticket: Ticket Kanagawa 0570-015-415 (Reception 10:00-18:00)
Internethttp
://www.kanagawa-arts.or.jp/tc/
(There are also window sales at Kanagawa Prefectural Music Hall, Kanagawa Kenmin Hall, and KAAT Kanagawa Arts Theater)
http://www.pref.kanagawa.jp/cnt/f531320/p811343.html