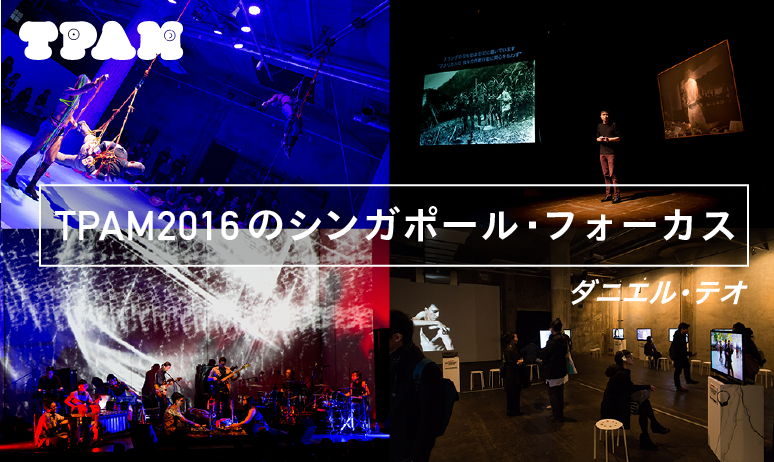 TEXT: Daniel Theo
→ English Page
The International Performing Arts Meeting in Yokohama (known as TPAM), which aims to be a regional platform for contemporary performing arts, has been focusing on Asia since last year. At TPAM2016, there was a Singapore Focus Program to showcase contemporary works by Singaporean artists. I was fortunate enough to be invited to participate in this year's TPAM by the invitation of the Japan Foundation, but of course, as a Singaporean, what will be introduced as a work representing this small city-state that has only passed half a century since independence? I was interested in.
Since Tan Huquen, an independent curator / dramaturge / producer, is the curator of this program, I had some expectations for the work that would be introduced. Born and raised in Singapore, Tan has been active as a festival curator across Asia and Europe and is now based in Bangkok. His background is extensive, covering the theater, dance, film, visual arts and other artistic disciplines, from traditional to contemporary. He is also keenly interested in preserving history and traditions.
Tan is also an open critic of Singapore's art. He says many of Singapore's works are " almost paralyzed ." This is because it is limited by national subsidies and regulations. He also believes that Singaporean contemporary artists tend to create less clear island-country works and are not at the stage of international acceptance. " I don't think they fully understand the kind of code and logic that surrounds how to make contemporary art, which makes it difficult to be reasonably accepted in different contexts. " Conversely, he prefers " artists who present their work with some kind of clarity and vision ," like a good film director.
At TPAM, Tan consciously collaborates with various collaborators and communities beyond the framework of the nation-state to segment shared belongings / covets in global complexity. Independent artists from Singapore will be featured . " He asks about the artists he chooses, "What distinction do they have when raised in an exemplary system of strict discipline, miraculous financial success, and the envy of neighboring countries full of multicultural life? Are they forced to tell the story of the difference? What kind of world are they connected to (want to be)? Whose story are they telling? "
That's why Tan is the one who steers the Singapore program, so he has a bold, clear and consistent direction and concept, accurately conveys the artist's style and vision, and is high on the outside world of Singapore. I was hoping that there would be works that would show understanding.
Ho Louis Ann "Solar: A Meltdown"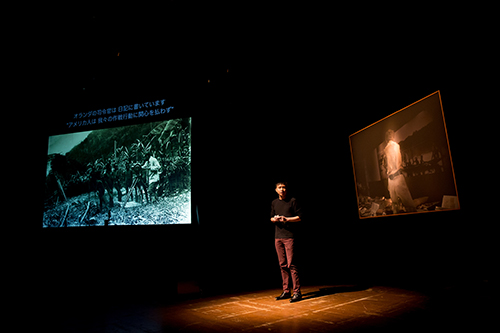 Ho Louis Ann is a Singaporean artist who uses text, media and performance to examine theory, discourse and society. One of his unique styles is what he calls "performative talk". This is a scripted lecture using multimedia images, about one word or concept, for example, "spectacle" in "The Spectable" (2014) and "wave" in "The Wave" (2013). His reflection is unfolded. He tackled "sweat" in "Solar: A Meltdown," which was performed at TPAM to a full audience.
The starting point for this talk is the sweaty back of the anthropologist Charles Le Roe, or rather his full-scale figure at the Tropical Museum in Amsterdam. A photo of a sweaty mannequin is hung on Ho's left hand, and a screen on which a slide show is projected is hung on his right. Ho stands in the center of the stage with a delicate body and black clothes. Contrary to the typical image of brown-skinned slaves working hard in the tropical sun, and colonists dressed in white and neatly in between, Le works. Ho ponders the fact that Rho is shown as a sweaty figure, which is the beginning of the lecture. Sweat essentially brings the deified colonialists back to humans.
From here, Ho explores the sun, sweat and colonialism in art, history, film and media. It is an exciting process that goes back and forth between fiction and non-fiction, domestic and global, with a critical examination of discourse on race, gender, culture and power. He draws analysis from historical, artistic, cinematic texts, and his own personal memory. Finally, Ho talks about his own experience of glancing at Queen Elizabeth waving gently in the crowd without sweating, ending Solar: A Meltdown.
Ho's narrative is clear, but he's not a fascinating speaker. When the work Sun, Sweat, Solar Queens: An Expedition, a prelude to Solar: A Meltdown, was presented at the Indian coach Muziris Biennale, one critic said, "This is ultimately a book. It's a reading of the text that was written, and in that sense, the form of a publication may be more convincing . " Indeed, Ho's text is compelling. Wit, dry and humorous, combined with well-chosen visual material, the talk provides the audience with more than just boring experience.
The nature of written talk, however, works in some respects and in others against it. Ho, for example, portrays a half-naked Mel Gibson having a nightmare in The Year of Living Danger. The contrast between Ho's expressionlessness and Gibson's fluttering in the video has a comic effect as intended. But when Ho tried to match the timing of his speech to the footage of Deborah Kerr, who sang "The more I knew" in "The King and I," it felt like an over-the-top aim. Ho's talk seems to work better when multimedia is behind his text than vice versa.
"Solar: A Meltdown" is a stunning text and an overall enjoyable performance. As a young Singaporean artist, Ho has a high awareness of historical and global affairs, a keen intellectual curiosity to tackle difficult problems, and an enviable ability to discover humor in the dark. ing.

You can find out more about Ho Louis Ann's activities on his website .
Daniel Cock / Disco Danny & Luke George "Bunny"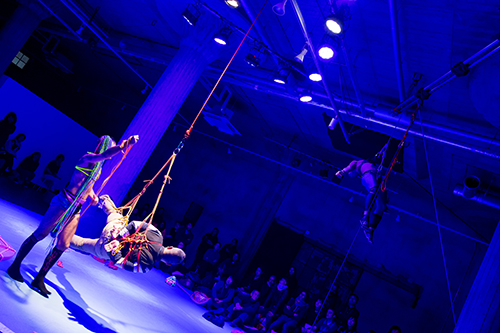 While some see it as a country where bureaucracy and censorship can ruin artists, Singapore choreographer Daniel Kok sees it as a country with many opportunities. In 2013 he said. " It's easier to be an artist in Singapore than anywhere else. You don't have enough artists, which means you have more money and more places than anywhere else ." And such an opportunity also allows him to frequently go out and work out of this island / city-state. Cook has performed in various parts of Asia and Europe and currently lives in Europe. The latest work, "Bunny," was co-written with Melbourne choreographer Luke George and has been performed in Singapore, Norway and Sydney before TPAM, and will also be performed in New York in April this year.
"Bunny" is the nickname given to tied up people in the world of rope bondage (as explained in the performance pamphlet). And the central question in this work (also explained in the pamphlet) is, "What if everyone (in the theater) was Bunny?" It's certainly a thrilling question, and it also hints at what's waiting for the audience.
Apparently, "Bunny" is a work whose genre cannot be specified. In fact, it has been explained in various ways such as "experience-based dance work," "drama / play play," "tied work," and "bondage = performance event." In TPAM's program information, the relatively safe expression "performance installation" is used. But one thing is clear: "Bunny" is a rope-based piece, and there are many ropes.
When guided to the space of a former warehouse like a cave on the top floor of BankART Studio NYK, George tied up the cook in a calm manner in the center of the performance area confirmed in pale color. Pink Hello Kitty is tied to the pillar without any help. In the eyes of the audience surrounding the two artists, various objects—tables, vacuum cleaners, rabbit figurines, buckets, etc.—are confusedly tied and hung or scattered in the performance area with colorful ropes. However, I can see it.
The sexual nuances associated with rope bondage performance have not been ruled out. Cock and George wear silver tights for the former, and barely expose their skin, except for the latter, which wears blue underwear and a thin, short pink kimono. George also ties his upper body in a grid with a yellow rope and hangs colorful braids from his head like dreadlocks. But beyond eroticism, Kok says, this is a work " on giving permission, gaining power ."
George ties up the cook and hangs it in the air like a chunk of meat, from which interaction with the audience begins. It's a game about how useful the audience is to the artist. The beginning is surprisingly calm — George asks someone if he can tie his hand behind him
— However, it will escalate to the most amazing obedience. Someone is tied from head to toe and blindfolded, and another spectator leads him around in space. Someone is asked to whip a cock lying down on a desk
— He does it gently, but he is replaced by a woman who does not hesitate to whip up the cock's ass. The other woman is even more complicatedly tied up and stuck, and the cook takes out all the contents of her purse with a ritual gesture and displays it neatly.
The strangest thing is that the spectators who volunteer to perform a given task appear to be happy victims of the mischief of Cook and George. Many of them smile brightly and some smirk, but no one is upset or says "no." This obedience is probably made possible by the mysterious, hyperrealistic atmosphere that is maintained throughout the performance. For example, a cook slowly roams through a bright set, playing with props, and even fires a fire extinguisher. These outlandish behaviors keep the tone of the performance light and playful.
However, there is some kind of malicious intent in the air. George conveys instructions in a restrained tone. Like an uncompromising discipline, calm, but persistent, repeat it until the rules permeate. The cook is hung high above the ceiling, but he falls when three spectators let go of the rope, which is literally his lifeline. And, of course, there is always the danger of being separated from the safe position of the audience and being used as an artist's toy. This tension manifests itself when Cook and George look around the audience in search of the next candidate.
There may be a lull in the performance. Two and a half hours long is inevitable. It takes a long time to tie up. At last year's performance in Singapore, it was said that this was hampering the flow of performance. " It created a number of blanks in this work, and there's no reward for making up for what you've been waiting for ." Towards the end, Cock and George suddenly dance short on disco music, which separates them from the audience, contrary to the reciprocity of the first half.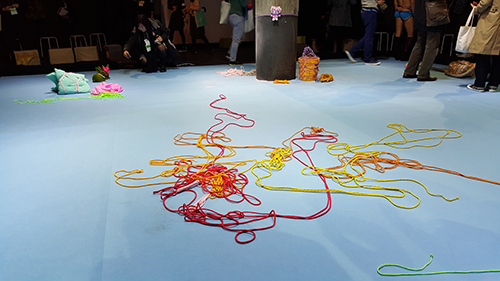 However, "Bunny" is a very good work that explores the relationship between the artist and the audience. Rope bondage is a good metaphor to bring to light the expectations and agreements that exist between the two. The relationship between the artist and the audience is consensus, as long as they allow themselves to be in the same space. But which side determines the artistic content? Is the artist responding to the demands of the audience, or is the former just playing with the latter? "Bunny" as a work asks all these questions and goes beyond that. It's a bold and provocative piece, and it's also a lot of fun (if you agree to be detained).
Learn more about Daniel Cock and here about Luke George.
Choi Kafai "SoftMachine: Expedition"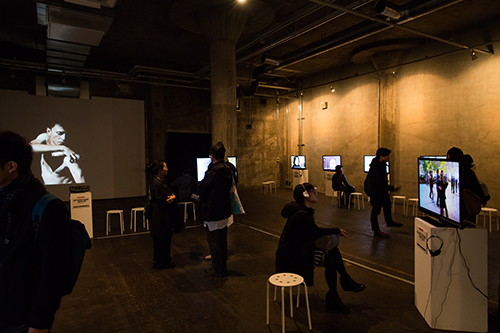 Choi Kafai's "Soft Machine: Expedition" is a video installation that gives an overview of the situation of contemporary dance in Asia. Over the course of three years, Choi has interviewed more than 80 contemporary dancers in China, India, Indonesia, Japan and Singapore, what they say in their unique dance background and practice, and in the context of Asia. I've documented what I think of as "contemporary" dance.
When you go up to the 3rd floor of BankART Studio NYK, a huge white wall stands in front of you, and the walls are lined with photographs of the faces of the people interviewed by Choi, along with their respective histories. On the left is the main installation area, with lots of video monitors and headphones, and edited interview footage in a loop.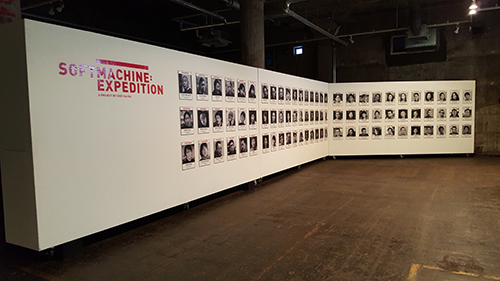 The title of the project comes from William Burroughs' experimental cut-and-paste novel "Soft Machine," which sees the body as a mixture of technologies. Choi shares this view. " I see the body as a'soft machine'that cuts and pastes itself into a new machine. The body is full of all kinds of technology, and humans don't know it yet. " .. However, this project was triggered by "Out," which introduces Asian contemporary dance in London.
It was a sense of discomfort that Choi felt when the season program "of Asia" was organized. He says. " Looking at this program, I realized that I was interested in something in Asia, not something that came out of Asia. " This led him to set out on a journey to gather stories from Asian dancers. Each interview was about an hour long, and although those excerpts were exhibited at TPAM, the variety of dance styles, practices and philosophies presented there was still enormous.
The interview footage will eventually be archived online, which is only half of Choi's project. The other half is a more in-depth documentary about five contemporary dance choreographers — Rianto of Indonesia, Sulgit Nongmeikapam of India, Yuya Tsukahara of Japan, Xiao Ku and Chou Tu Han of China. It's a video. Over the past two years, Choi has met and interviewed them many times, filming their dance activities and working on new choreography based on their vision of contemporary Asian dance. The result is four long documentary videos and four very unique dance pieces that have been performed in Austria, Germany, Switzerland and Singapore. At TPAM, footage of these documentary videos and performances was also exhibited. You can also see the trailer for the documentary here .
That's what makes SoftMachine an ambitious project. After all, Asia is a much larger area than just the five Choi-focused countries, and SoftMachine is a research endeavor, not a complete dataset. But that's why this project is probably intentionally unsuccessful. From the perspective of Asia, contemporary dance in Asia may simply be a collection of geographically connected and completely different parts. Adding another element to it could make the big picture bigger and more complex, but it changes the fact that Asian contemporary dance is a fragment of a jigsaw puzzle that is not always complete. is not. But still, each piece is on the same board. In that sense, SoftMachine is not only a quest for contemporary dance in Asia, but also a dismantling of the unity of "Asia" as seen from the West. What is this not good?
You can find out more about Choi Kafai's activities on his website .
Global focus
During the TPAM, there were two more Singapore Focus programs that I couldn't attend. One is the performance of The Observatory's seventh album "Continuum" released in 2015. The Observatory is an influential experimental art rock band in Singapore's music scene, and Continuum's music incorporates gamelan after their two years of Balinese music research.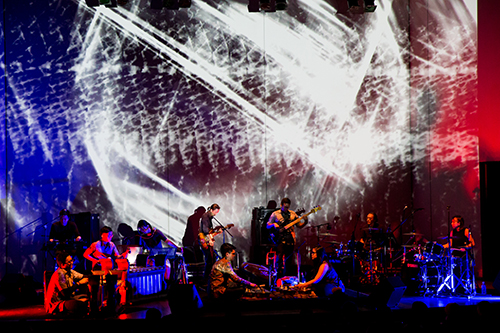 The other is the noise performance "// gender | o | noise \" that "is trying to create the foundation necessary for the state of the collective transformer". Performed by transgender experimental musician Tara Transitry (also known as One Man Nation), it explores the intersection of gender, noise and rituals. Originally from Singapore, she is now based in Spain and frequently travels between Asia and Europe to perform and lecture.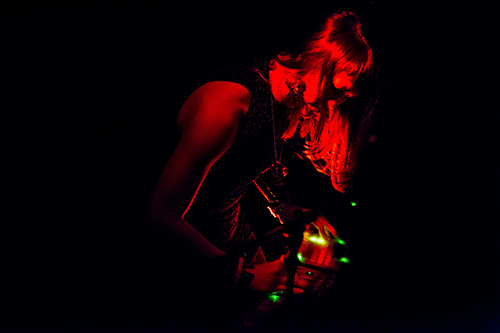 Tan's direction introduced five works from Singapore. All are challenging, unconventional and innovative. Each effectively communicated a clear vision through their artistic form and media. But more importantly, these five works were not just works by Singaporean artists, but by world citizens. They put themselves and their art in a wider narrative and seek inspiration and collaboration beyond Singapore. Singapore, which they represent, is not an island country, but a city that is ready to interact with the outside world. In this sense, calling Tan's curation "Singapore Focus" is a bit misunderstanding. The spotlight he holds over delivers stronger light more widely.
* The author is in charge of research and documentation at the Singapore art center " Center 42 ".