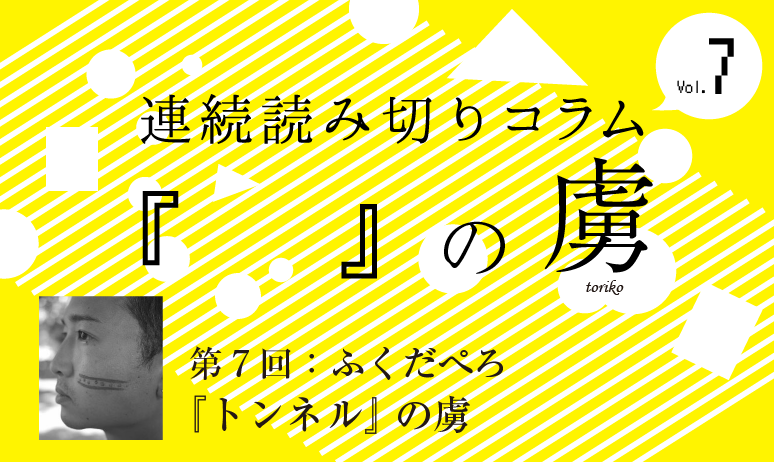 Captive of "Tunnel"

Now I'm in the tunnel. I don't know what kind of tunnel you imagined when you heard "tunnel", but my tunnel is small and blue. Your tunnel is larger than the Goddard Baseton Tunnel, which pierced the Alps 57km in Switzerland, and may shine brighter than spacecraft and Miroku Bosatsu from the future. There may not be any color in reality. The situation where you can't touch it with your hands and you can't get out of it may have been named "tunnel".
I can touch my little blue tunnel and have an address of XXXXX, Asahi-ku, Yokohama-shi, Kanagawa. I love the sky blue paint that has peeled off like an old man, and I like it.
It's about 5 meters long, so if this is a house, if you add a bath and toilet in one room, it's a little too small for me to live in. This isn't selfish, it's just a reality, after all I have a wife and a daughter.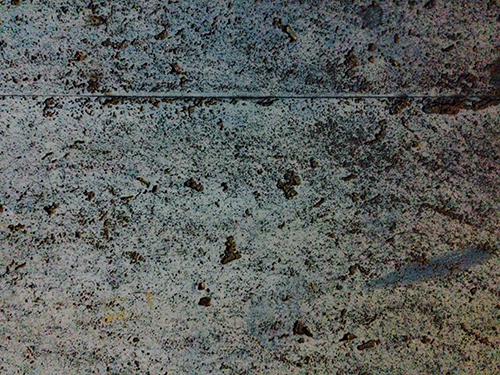 Every day, at nightfall, I come here with my daughter to hear her voice. When you are clear in body and mind, you can hear various voices. With curiosity less than one year old, her daughter listens with me. If there is a difference, she will reply. I've just started to make a voice, and it's fun to use my stomach and throat to make a sound. I never reply. As is often the case in folk tales, you can't go home if you shake or reply.
What my wife is doing is, of course, with her. When a young couple with a baby in a stroller is standing in a tunnel, the halogen lamp lights up. It's night.
At night, the voice rises more clearly and like smoke. From the perspective of me, who claims to be a poet by collecting voices and transcribing them, it should be time for my eyes to begin to shine with mystery and expectations like elementary school students who like stag beetles, but I'm back. I have to. My daughter cries.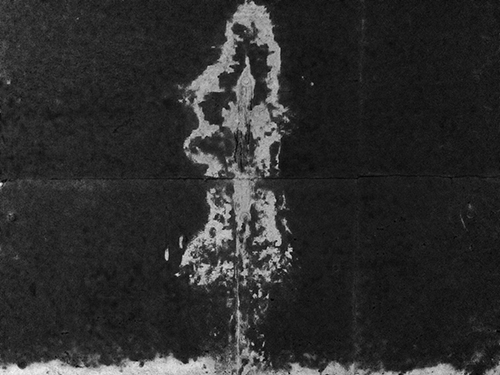 ・ Children who can't get out while spraying a big "←" on the wall of the tunnel
・ A Chinese employee of Japan Post who prefers to be called a postman rather than a postman.
・ A spider that lives in the Middle East desert with only 6 legs
・ A wife who can't help opening the roof of a supermarket grand piano that is played automatically
・ Hass that gravity has gone crazy and has become ivy
・ Tax office officials in magic suits
I tried arranging them. These are the voices I picked up here before. They are always talking about themselves in the same words and voices. I thought that this was the origin of the story because it was a monogatal, and I went home and carefully spread the voice in the bottle on a piece of paper with a press. I was happy to think that a good work was completed again.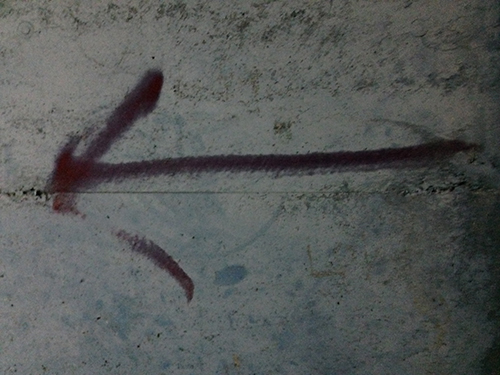 The strange thing is that the voice I should have brought back in a bottle the other day can now be heard in front of the tunnel with the three family members. Hass voice, spider voice, child voice ... Even if I picked up an apple from an apple tree, I heard a voice growing like an apple again. I noticed that the apples that were on the same branch last year and the apples that were this year are different, but the voices that grow in this tunnel are all the same. The voices here are captivated by this tunnel and can never come out.
I'm getting anxious. If you can hear the voice here now, what about the work I released last time? Isn't it blank? It's a matter of life and death. I had to go home and check it now.
My daughter was crying. The crying became stronger and I was so sick that I was worried that I might have become hyperventilated. While pushing the stroller on behalf of my wife who couldn't play the piano due to child-rearing tendonitis, I suddenly felt that we might be one of the voices here. Then, the concern gradually began to breathe into our nape, with the feel of a voice. My shoulder muscles were so strong that I couldn't move one step further. The neck desperately stopped trying to turn around like a cramp. "We are not captives of the tunnel!"-My mouth was about to shout.

Fukuda (Pelo Fukuda)
Born in Hyogo in 1982. poets. There is a small blue tunnel near my house. In 2012, he traveled around the world with his wife while living with the local people, not just at the hotel. Currently, she lives in Yokohama City, Kanagawa Prefecture, including her daughter. Create a world where technology and myths are fused, based on an anthropological approach.
Short story: "Gloves and babies" adapted from Native American folk tales http://bookshorts.jp/20150905t/
Video: Short film "○" taken with a water drop lens http://eau-film.com/
Translation: tsukao Photobook "ALL L / Right" http://www.libroarte.jp/tsukao.html
Art: Scheduled to be exhibited at the "konjaku story" exhibition at the Shinshu Takato Art Museum in Nagano Prefecture from July to September 2016. http://fukudapero.com/