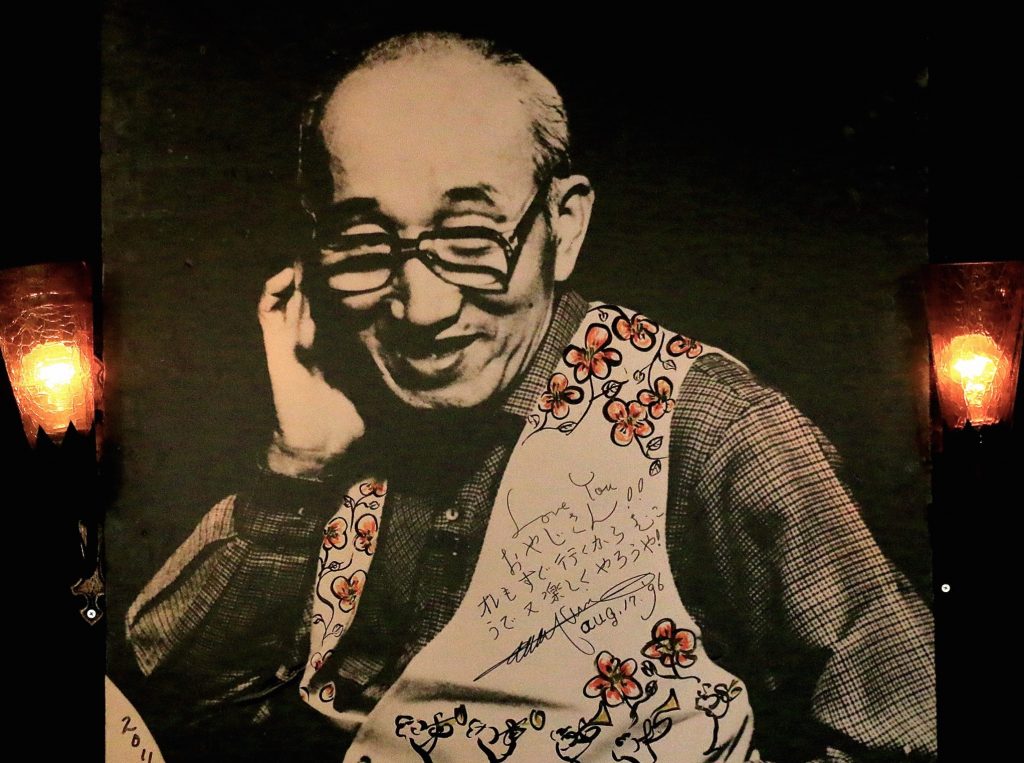 musics
During the wartime you also had "baked sweet coffee"? The truth of jazz cafe
Just immersed in jazz tonight
File.1 What kind of store is "Chigusa"?
(Shinchon Koko / Jazz café Chigusa)
Yokohama Noge's long-established jazz cafe "Chigusa". Many people have images that are hard to enter due to high thresholds.
But jazz is pretty cool … I'm sending a message from Chigusa staff to you feeling so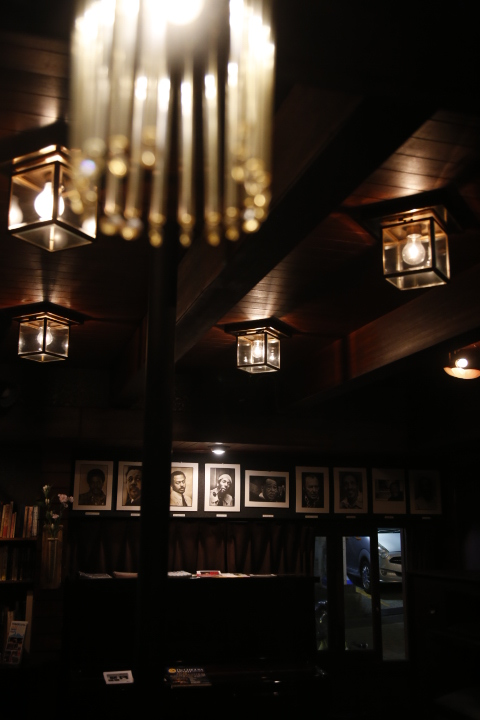 A coffee shop that makes a jazz record hear … Speaking of so-called jazz cafes, most of the time the master's hobby preferences are reflected in the store.
Loud volume music flowing from the sticking audio system. Both the master and the guests have a hard face, and I listen to the music quietly, with an unbearable degree …
It is probably because of this unique atmosphere that there are not many voices saying that the store is hard to enter.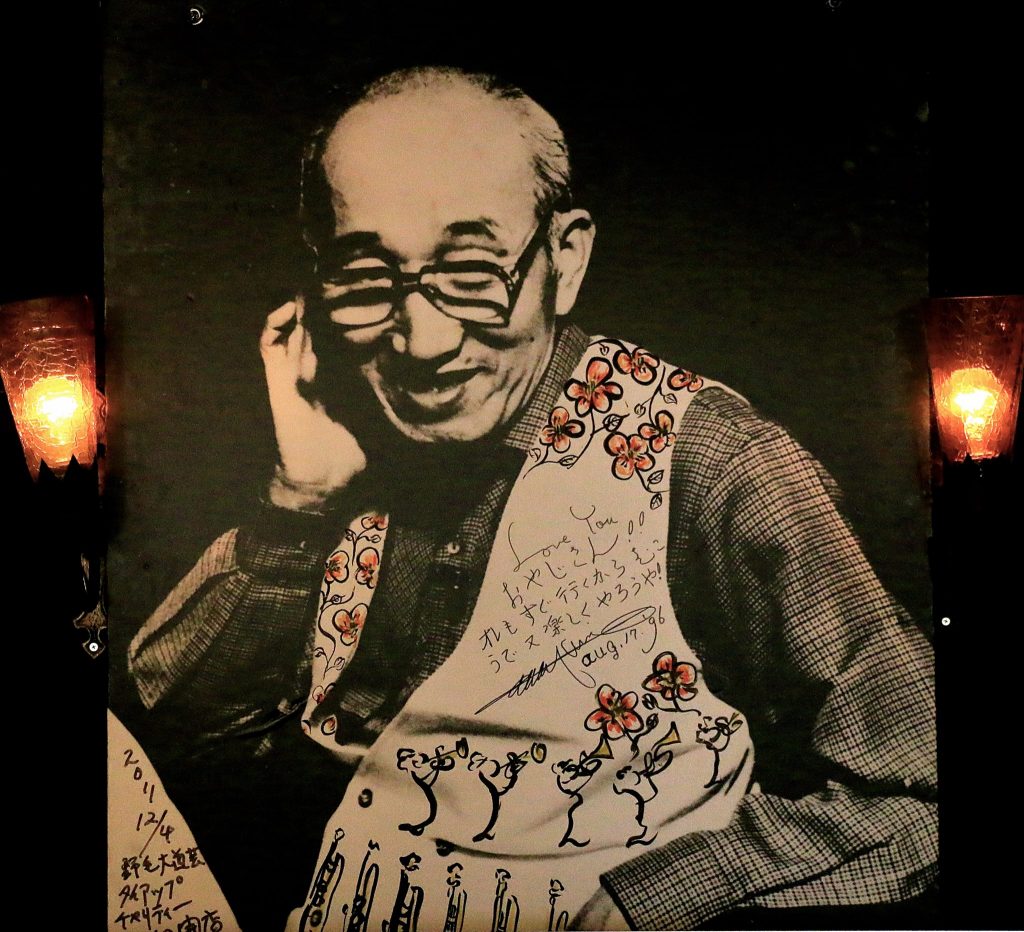 Chigusa is a jazz cafe that Yoshida Miya opened in Yokohama Noge in 1956. It is being said that Japan is the oldest jazz tea ceremony in existence, but from the beginning it was not said like historic cultural assets.
At the time of opening, as a place where the latest music can be heard to young people who are sensitive to trendsReceived, the launching musicians also visited us well. It is not an era where you can listen to your favorite music anytime, anywhere, like now, there was not such an environment, so they would have absorbed immersed in the sound. It may be that remnant (?) That the unique atmosphere that it continues today is hard to enter.
In the current Chisakaden , the cafe time in the day is not "talkative prohibition". However, everyone will care about other customers, so the environment where you concentrate and enjoy the sound continues.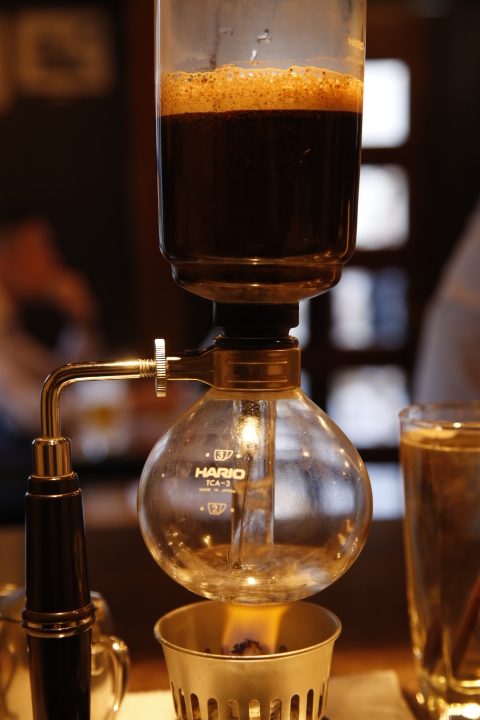 Coffee suits you for jazz cafe. However, during the wartime coffee is also distributed. It was said that the interior of the shop smelled sweet potato because it was made from roasted sweet potatoes. By the way, that 'baked sweet coffee' was made with Kimura coffee that was in Fukutomi-cho in Yokohama … well, it is KEY COFFEE after that.
Chigusa 's coffee is still roasted!
You do not have to worry about it. Currently, coffee powder blended for Chigusa is brewed carefully using siphon. It takes time, but I think that you can enjoy the sound and time flowing from the jazz record with the scent of coffee spreading in the store.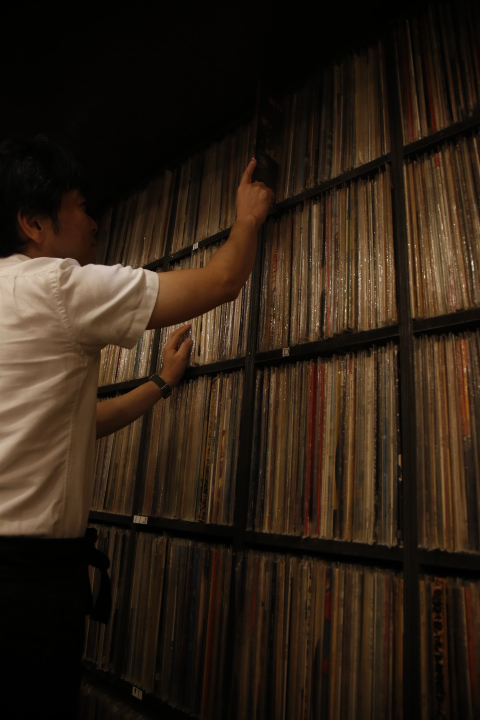 At Chigusa now, in addition to the tea ceremony style at the time of its establishment, Bar time is set after 18 o'clock so that you can feel more informal about records and jazz.
Chat warm welcome!
Staff in their twenties who enter the counterAs it increased, I also learned various anecdotes from regulars and elderly customers. Meanwhile, as the number of young customers is increasing, it is also a place to exchange hot music information, not limited to jazz, to enjoy conversation.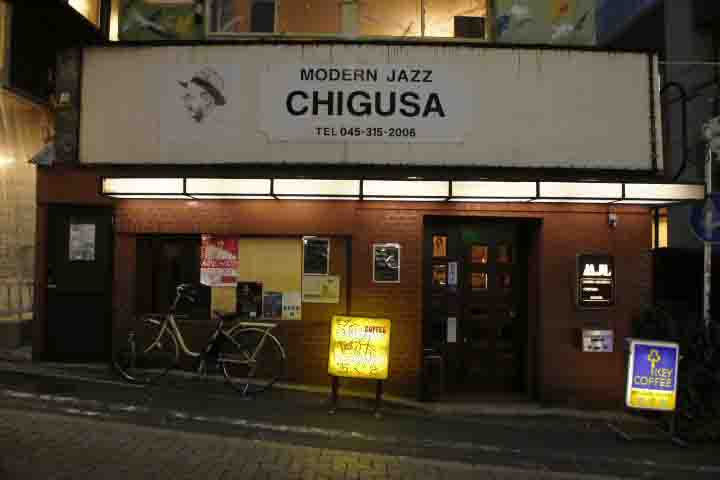 Currently, Chigusa has no intense master like nuclear weapons. Many staff are involved in the operation, and we are sending daily trial and error so that jazz culture can be transmitted in a new way that is in line with the present while inheriting the jazz tea culture.
Take a cup of coffee, 500 yen, and give a little bit of courage and step into the space where you can immerse yourself in as much as you want.