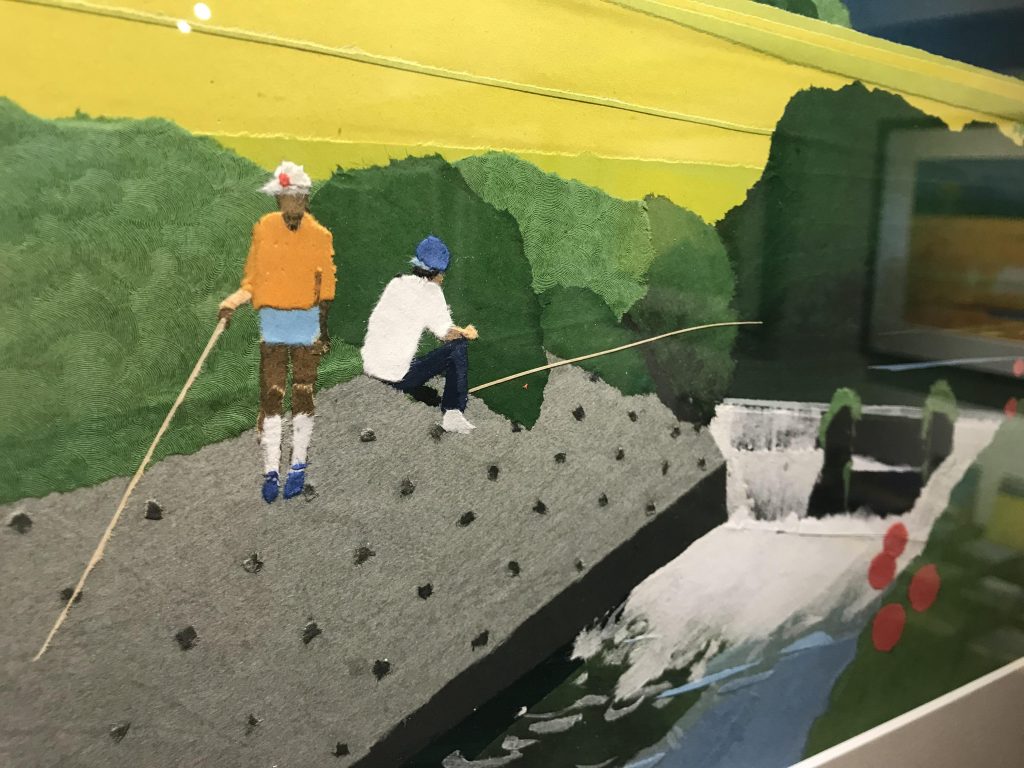 Art / Photography
My heart's journey begins in rich colors
Kanagawa Gallery Sano
File.4 Masayasu Uchida Memorial Art Gallery
( Yamamoto Ueno / Galely Watts)
Last year, when I visited a cafe, I was attracted to the postcards that were lined up at the counter.
It is a modern landscape painting with vivid colors. Although the depiction is simple, it felt light, the smell of earth and grass seemed to hear the voice of undrawed people, birds and insects, and in a moment, it was enveloped in the air in that landscape.
It is drawn into the world of painting of a postcard size only! I was impressed and bought several kinds of cards and went home.
If it is usual to check the name of the writer there, it is more important for me to immerse in that comfort at that time rather than who drew it, keeping the card on the shelf as it was.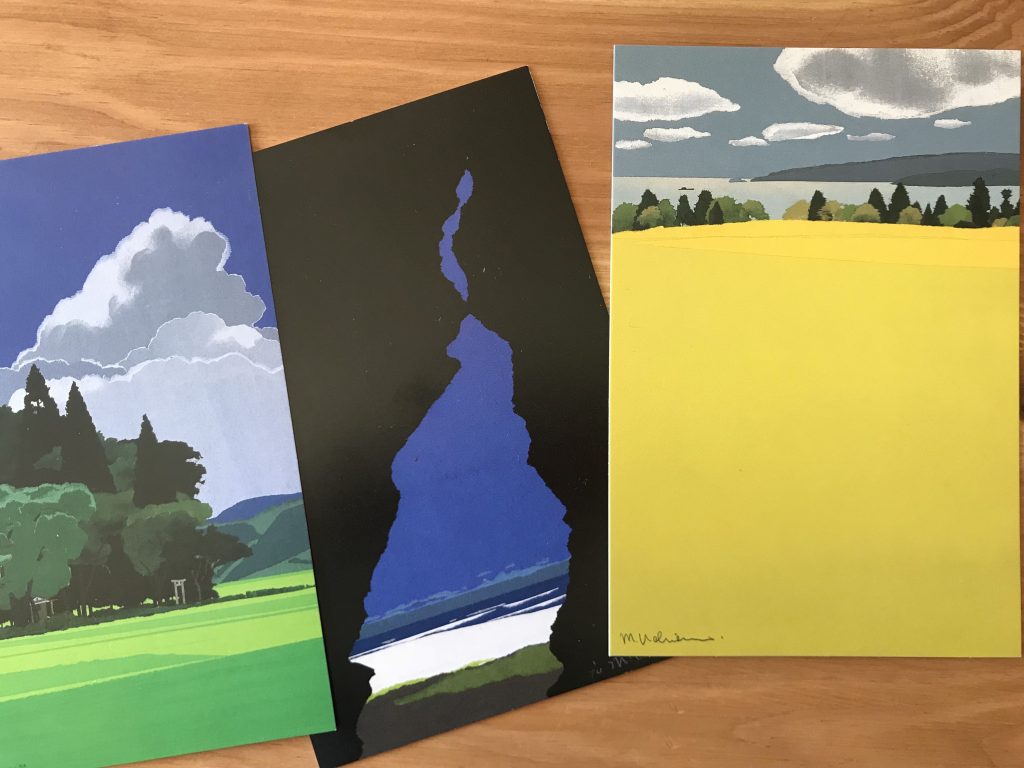 Well, after nearly a year since then, when I was surfing the net, a picture that came into my sight by chance.
"There is something that leads to the card I have … …."
And I knew it was Mr. Masayasu Uchida's picture for the first time. Uchida is 96 years old!
You can see that there is Mr. Art Gallery in Kamakura, and that must come! And good is quick.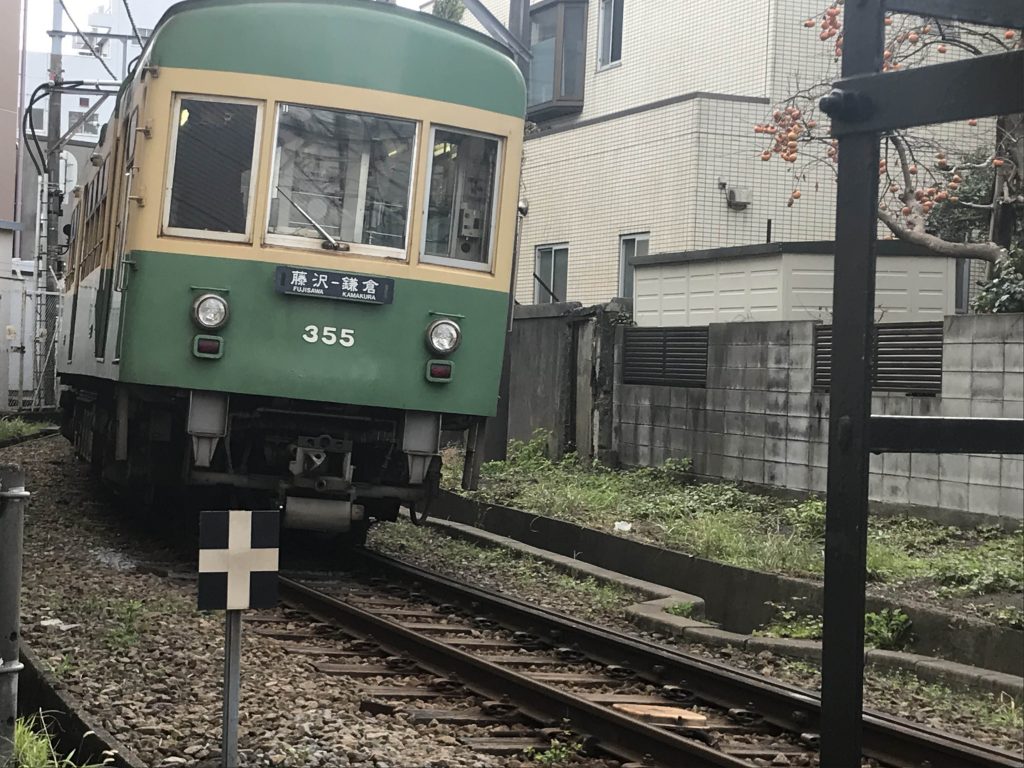 The nearest station of the gallery is Enoshi's "Hase valley" station. If I go to Kamakura or Shonan direction, it is almost a car,Actually it is my first experience to ride Enoshi.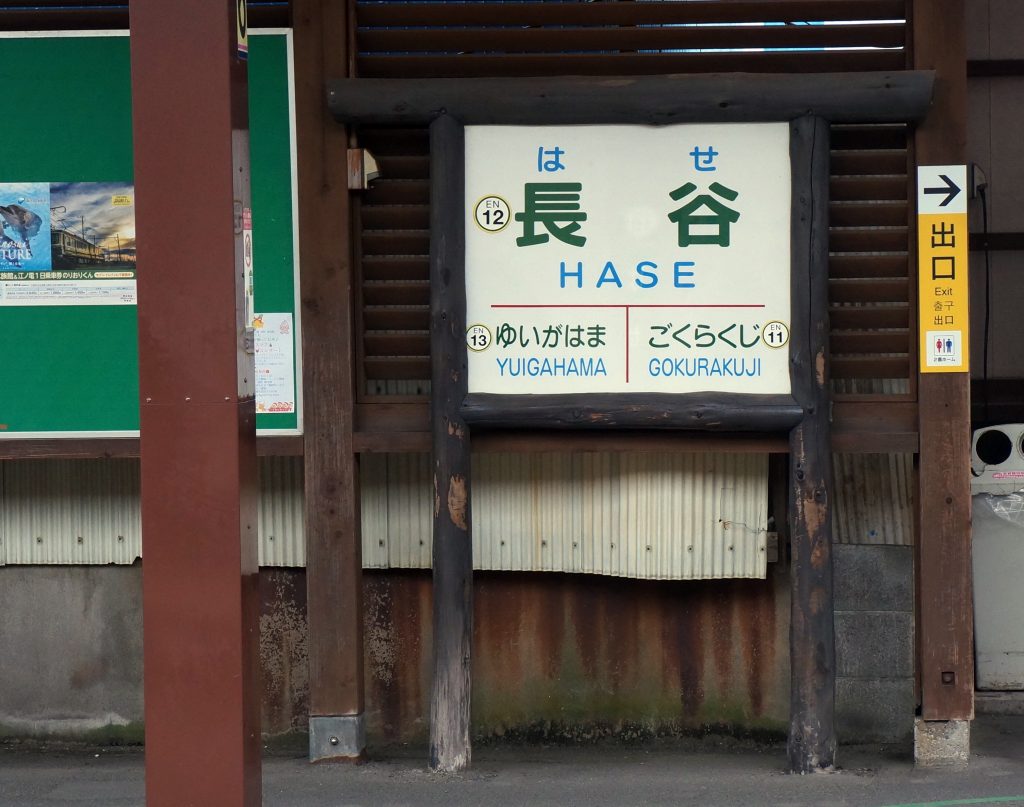 While touching the loose attraction of local lines with a history of over 100 years, I was feeling a bit nervous at a crush when I was thinking about the gallery I visited.
Because, because it also serves as an atelier, it might be told by your teacher.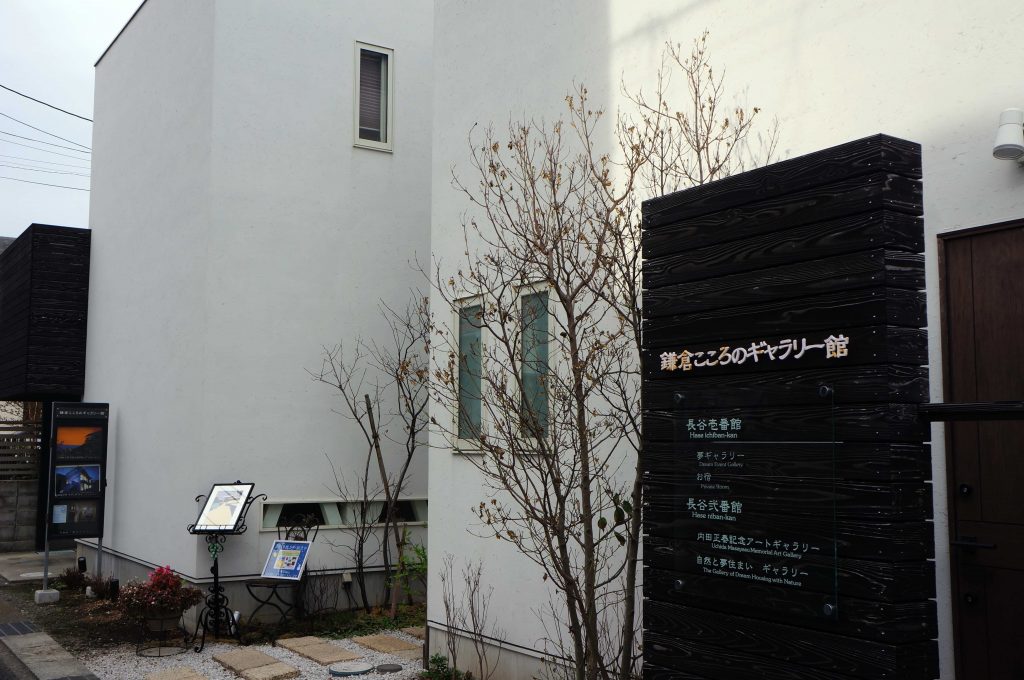 A modern white building where it will not take less than a minute walk from the station. There is "Kamakura Kokoro no Gallery House". That one corner of Niban is "Uchida Masayasu Memorial Art Gallery".
Immediately after entering, there is a bright color impact. As I watched each one, scenery with rice stained with gold and landscape with Mando Saka which red is impressive, they were scenery that makes us feel autumn just now.
One of the reasons that I am attracted is the composition of bold allocation of more than half of the screen as sky and rice field. It is very modern.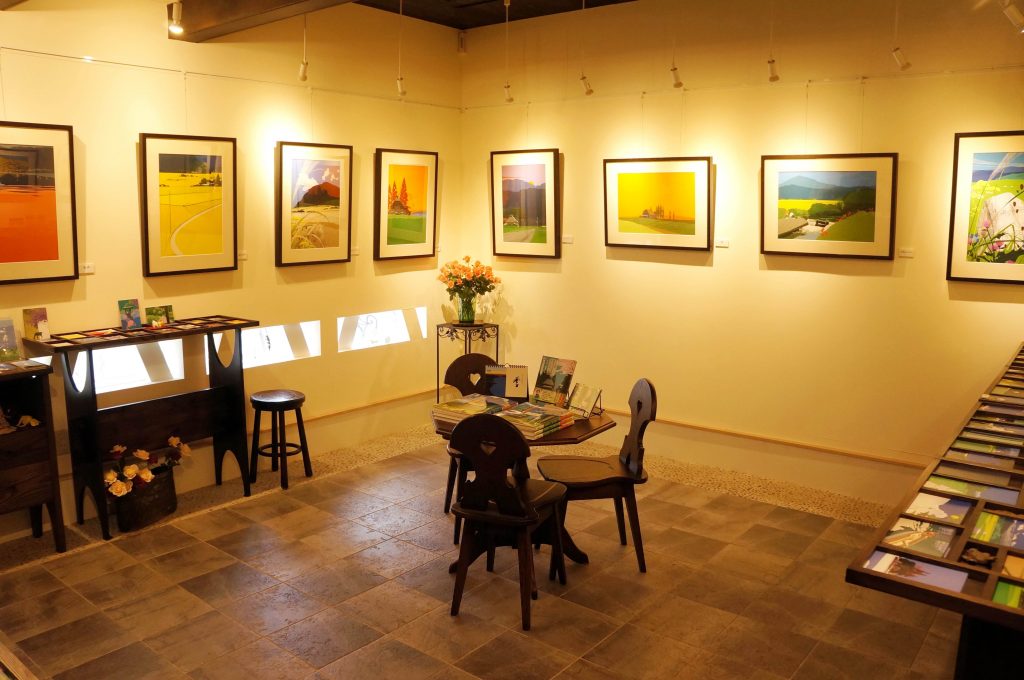 Mr. Uchida's work was not noticed by the postcard, but actually, "Hari painting".
The nuances of depth and texture due to overlapping colors together with paintings, the five senses of the viewer work dizzyingly and are enveloped in a feeling that is closer to bodily sensation.
Mr. and Mrs. Mitsuo Uchida's son Mr. and Mrs. Mr. and Mrs. Mr. and Mrs. Mr. and Mrs. Mr. and Mrs. Uchida managed to explain the gallery carefully. Unfortunately the teacher is absent .
In a painting picture, soft lines do not use scissors because they make facial expressions, they cut handwriting paper and paste them with glue. More than 100 types of Western-style papers that are different in color and thickness are also available. It seems that the color is vivid as you stick to paper. Although the texture of Japanese paper is also tasteful, the teacher definitely says that fuzzy nuances such as pale color, fuzzing when tearing off, are not expressions he is looking for. And, it was not a tori painting nor a cut picture but a world of "Hari painting" was established.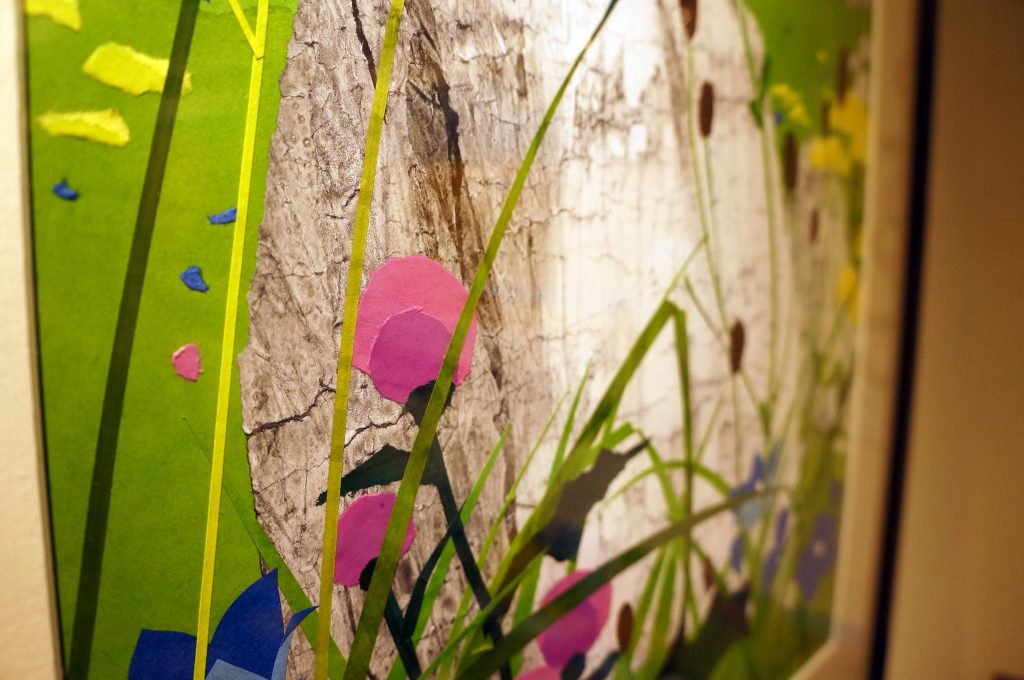 A piece of paper made by rubbing and crumpled with cushkish before applying is partially sucking the ink, a shadow is born, the texture of the rock is appearing exquisitely. Also, nuances that are not in handy paper are putting a look with a brush before pasting.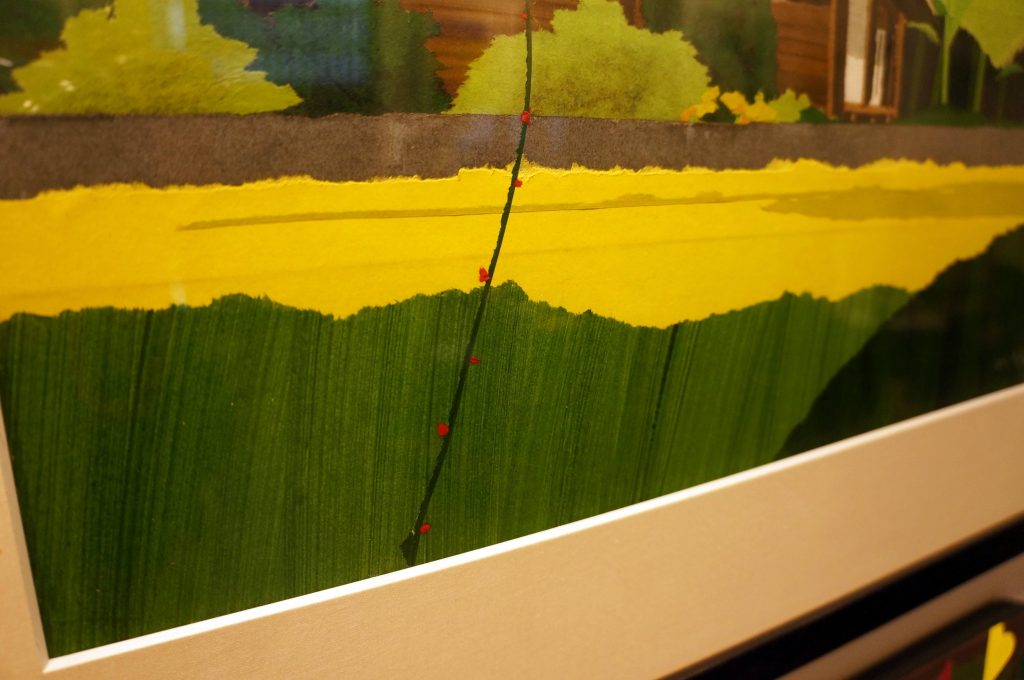 Professor Uchida's main business was a graphic designer. When I was in my thirties, I requested from Yokohama City where I live, to teach art to an ordinary person at an adult school (current culture school). Thinking in the absence of a budget, she seems to have pursued a way to express Japanese scenery as "Hari painting" from the place where she cut the newspaper and showed its shape. To tell the truth, instant miso soup "Asame" "Yuu" is a masterpiece of the teacher. Oh, I was touching my teacher 's picture from a while!
If you had heard such a story, how! The teacher who woke up from a nap got downstairs for the purpose of production !! It is a modern, attractive appearance.
b.jp/wp-content/uploads/2018/10/DSC07678_mini-1024×680.jpg "alt =" "width =" 1024 "height =" 680 "/>
After saying "Welcome", "There are autumn leaves both in Japan and overseas, everyone is touched by the beauty, but one leaf falls apart, and words and sounds are born there are Japanese It is delicate sensibility.
The earth is one of the scraps of the universe, human beings are only one of the microorganisms there. What does the human being feel in Mother Nature? I have painted various landscapes for many years but by continuing to express that feeling, I continue to convey feelings that children and the future generations should not forget "
The teacher is strong and keeps on with words.
"For example, when suddenly it gets dark on a big stage filled with tens of thousands of people, finally everyone will be tears when a single light is taken, why is it … what is there? All that is drawing It is a feeling that the bodily sensation is captured. "
Then, gaze at my face and say, 'Let both you and me work hard.' Yes, your teacher came in the atelier.
Touching the deep part of our root, which is not such a simple thing, such as beautiful color and beautiful landscape, awakens an important sense.
Sensibility that I captured by someone's experience. Even though I usually forget it, I instantly access that memory. It was the moment when I understood the reason why I was attracted to my post card.
The teacher's picture, which is delicate and also dynamic, does not really make her look bored forever.
Common to the work of becoming 900 sheets is the place where there is a mind. From the teacher's painting picture, the kindness was overflowing.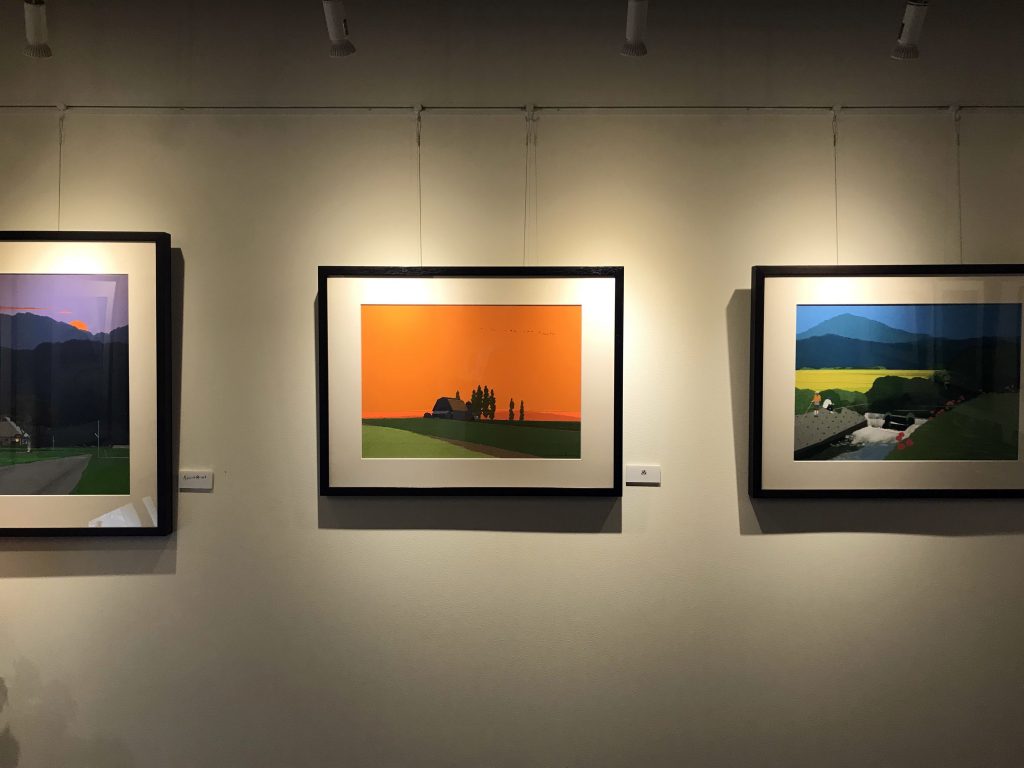 Here, we care about the four seasons, and we are changing the exhibition around once every two months.
"Even in autumn, it is not the case in early autumn and late autumn." The four seasons are not simply four, "says Mr. Hikari.
Everyday is apt to be chased by timeIt is the gallery that I want to visit as many times as possible to reconfirm my axis.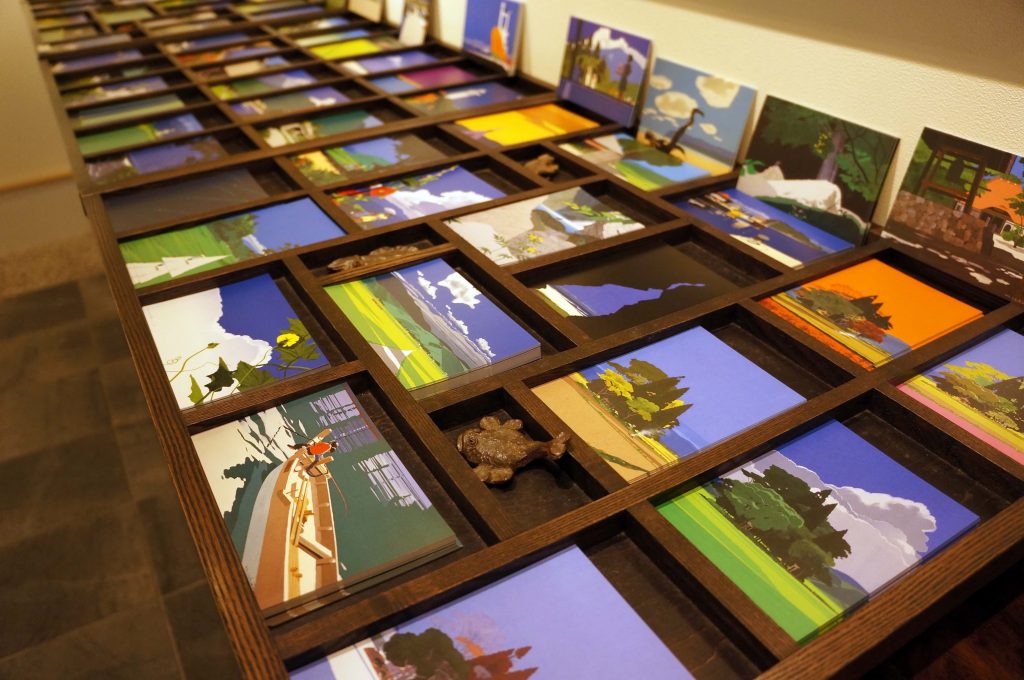 "Gallery information"
Uchida Masayasu Memorial Art Gallery
〒 248 – 0016
Kanagawa kamakura city Nagatani 2 – chome 12-17
TEL: 0467-23-5105
* Opening Hours: March to October = 10: 00-17: 00 / November – February = 10: 00-16: 00
* Closed: Monday and third Tuesday (except when the holiday is a public holiday, the next day will be closed)
"access"
▶ ︎ Get off at "Hase Sta." One minute on foot