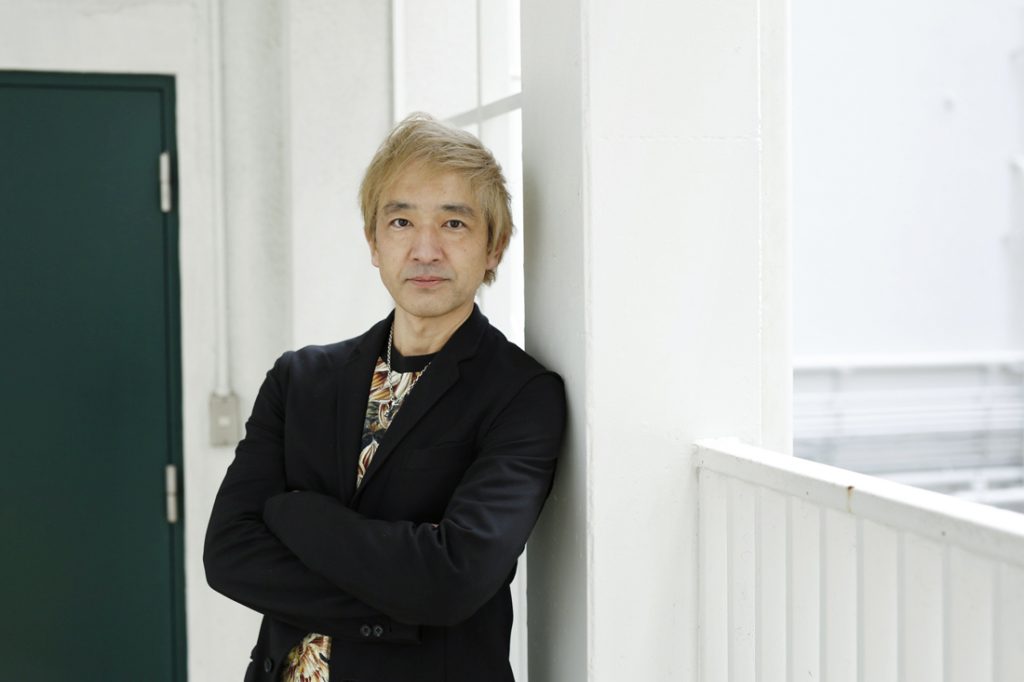 Kei Ichiyanagi, a composer and pianist, is the general art director of the Kanagawa Arts and Culture Foundation. Akira Shirai, artistic director, director and actor of KAAT Kanagawa Arts Theater. The Kanagawa Arts and Culture Foundation Artistic Director Project, in which two artistic directors who are active on the front lines of their respective fields jointly pursue new artistic expressions in three halls operated by the foundation. This time, which is the third time, a dance performance will be performed in the large hall of Kanagawa Kenmin Hall.
With the dawn of 2019, concrete creation for the production has finally started. Upon hearing the information, the Magcal editorial department rushed to the rehearsal hall. We asked Mr. Yasuyuki Endo, who is in charge of choreography, about the beginning of the project and the highlights of the stage!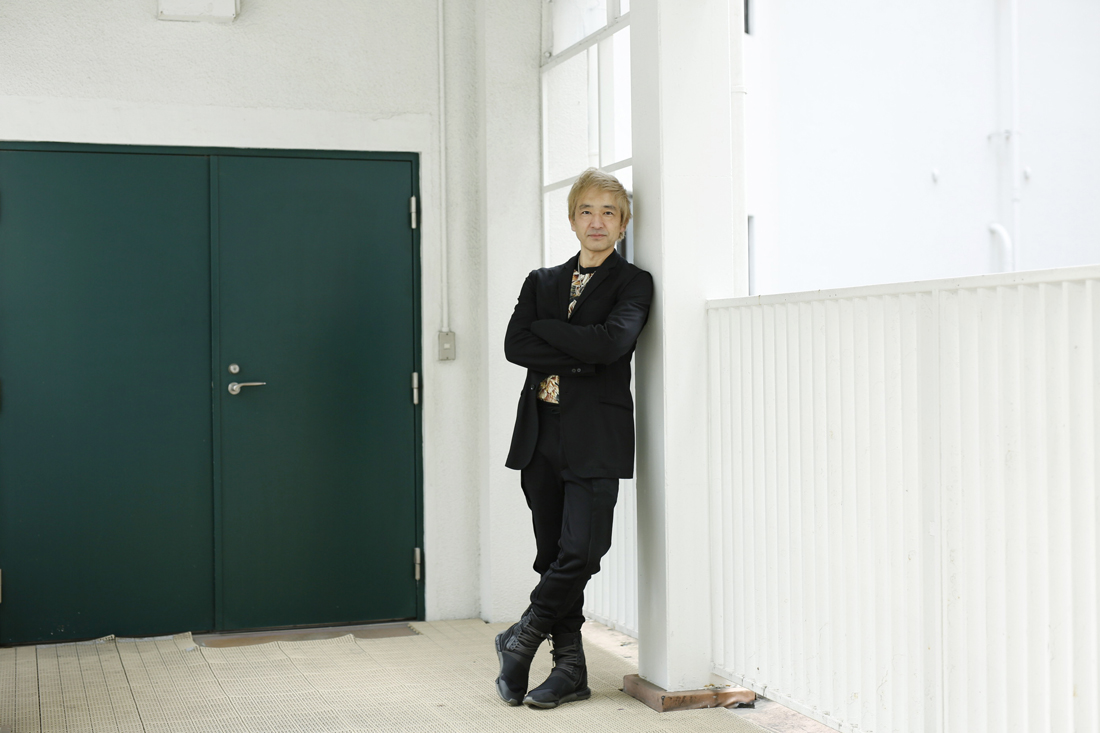 What was the origin of this project?
Akira Shirai was looking for a dance writer, so he asked me if I could meet him. When I actually met him and talked to him, he found out that he had a deep insight into dance and that he liked the same artist as me, so he immediately hit it off. The Kanagawa Kenmin Hall has a connection with being taken care of at the "Yokohama Ballet Festival" where I am the artistic director, so the story of this collaboration was smoothly organized.
I have already had many meetings with Toshi Ichiyanagi and Shirai, but I have talked a lot from the selection of songs to the composition.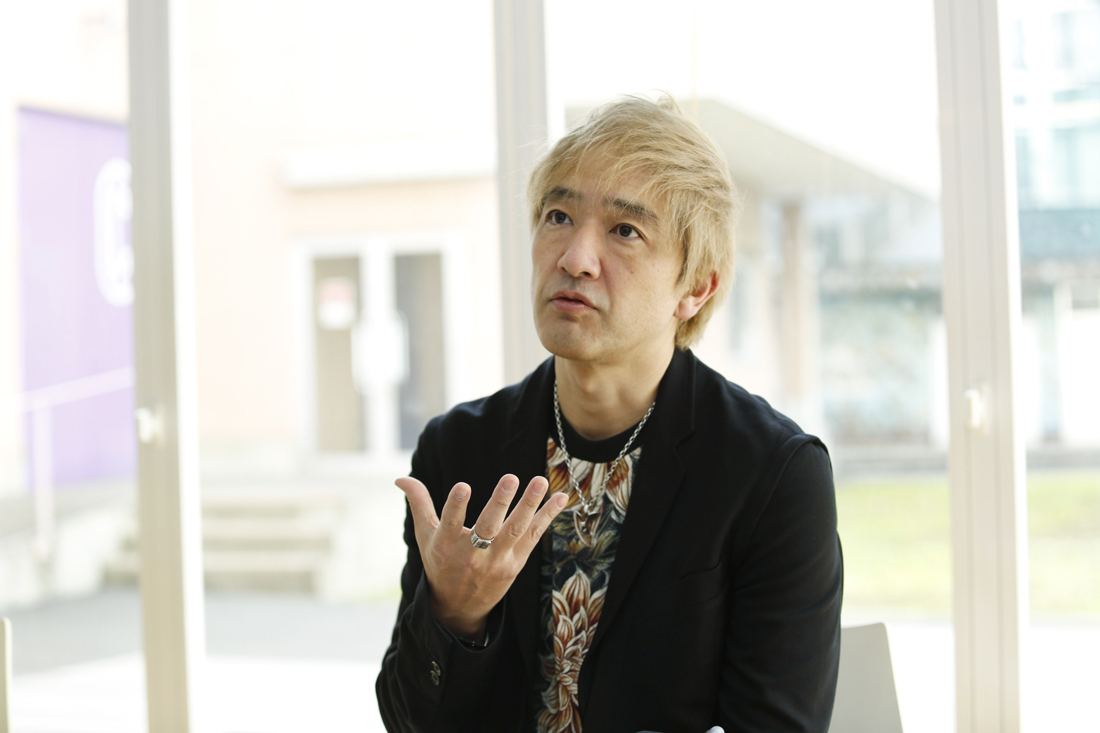 We had a large audition last November Please tell us about the theme of this stage "Memory of Zero".
As mentioned in the title, the theme is "Memory". It is composed of two parts, and the second part was first settled because Mr. Shirai wrote a new script with the motif of Paul Auster's novel "In the Country of Last Things". In a world where everything is going to ruin and approaching zero as much as possible, in a space like a ruin, the last thing that remains is "memory".
I delved into the image derived from it, and the first part was titled "Memory of the Body". Where is the art such as dance that we are doing now going? I'm looking for the answer with Mr. Ichiyanagi, Mr. Shirai, and dancers.
Since we entered the studio in earnest from January, we are all in the middle of a "chemical reaction". I have gained a wide range of experience in classical and contemporary music, but how do I extract various things from them to create new ones, develop them, and where to go? We are at the stage of considering such things. No one knows where they will end up (laughs).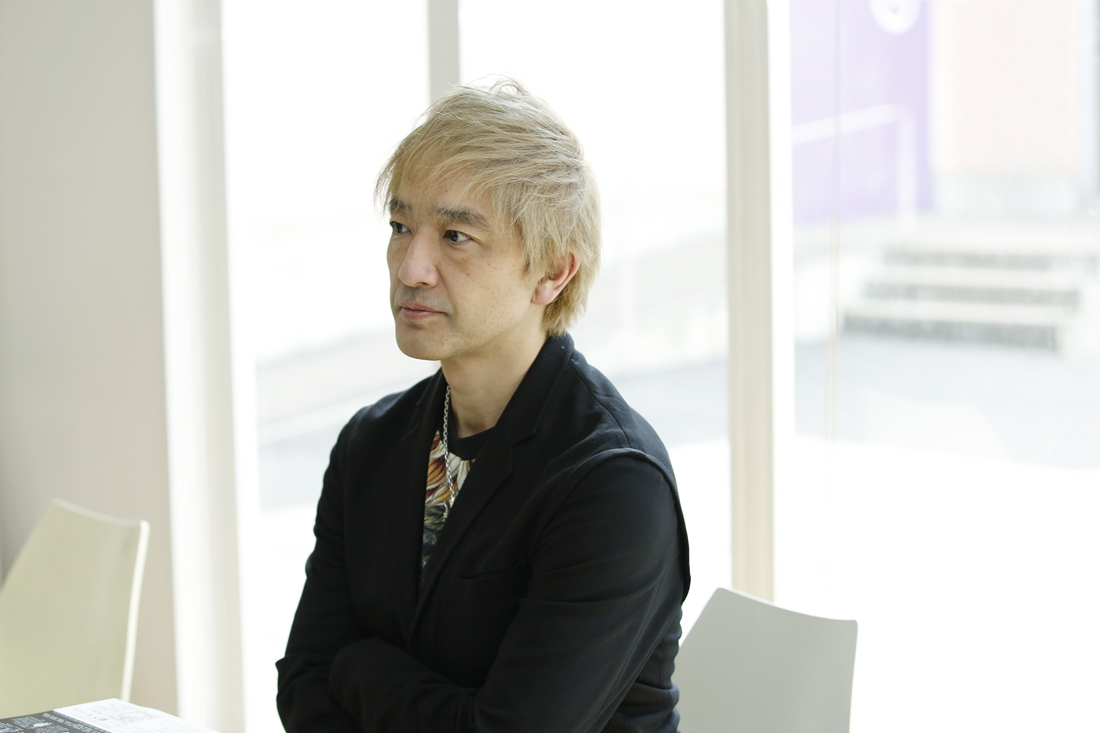 How is the atmosphere of the rehearsal hall?
A lot of dancers gathered together. Each person is unique and the level of dance is high, so it is very fulfilling to make a movement together. Inspired by each other, I'm making too muchLei (laughs). I made more and more, and developed further from there, and suddenly I was asked, "Where should I do after all?", And I went back to the original. That kind of work is the most fun.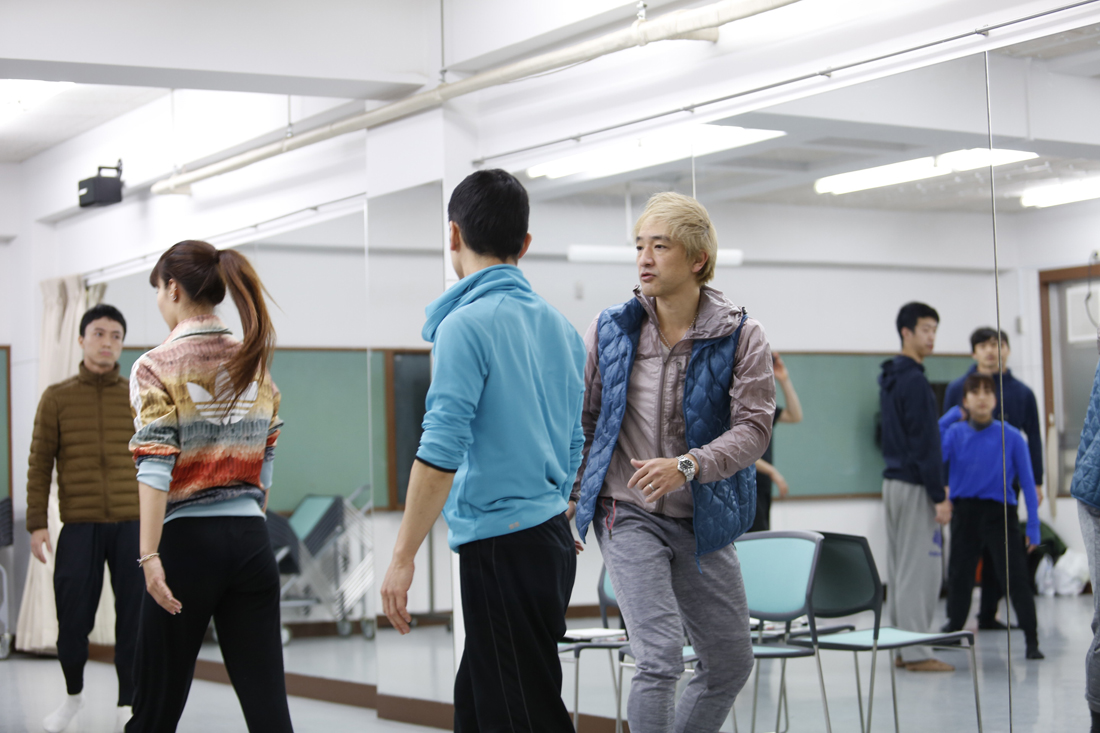 I heard that the stage and the audience are "special" this time …

It will be performed in a stage-on-stage format with special seats on the stage. Is it an image of using the entire Kenmin Hall as a stage set? Since the dancers, performers, and spectators will all be on stage, the distance between the dancers and the spectators will be close, and the atmosphere will be very dense.
It is a composition unique to Mr. Endo who is familiar with the Kenmin Hall.
That may be the case. I have been standing on the stage of the Kenmin Hall many times since I was young, and I have been indebted to the "Yokohama Ballet Festival" that has been held since 2015, so it is a very familiar hall.
The ballet festival is also a place where various people, from young people to dancers who are active in the world, gather and interact. When people meet, something tremendously big will be born someday, even if it's not right now … I think the Kenmin Hall is such a place.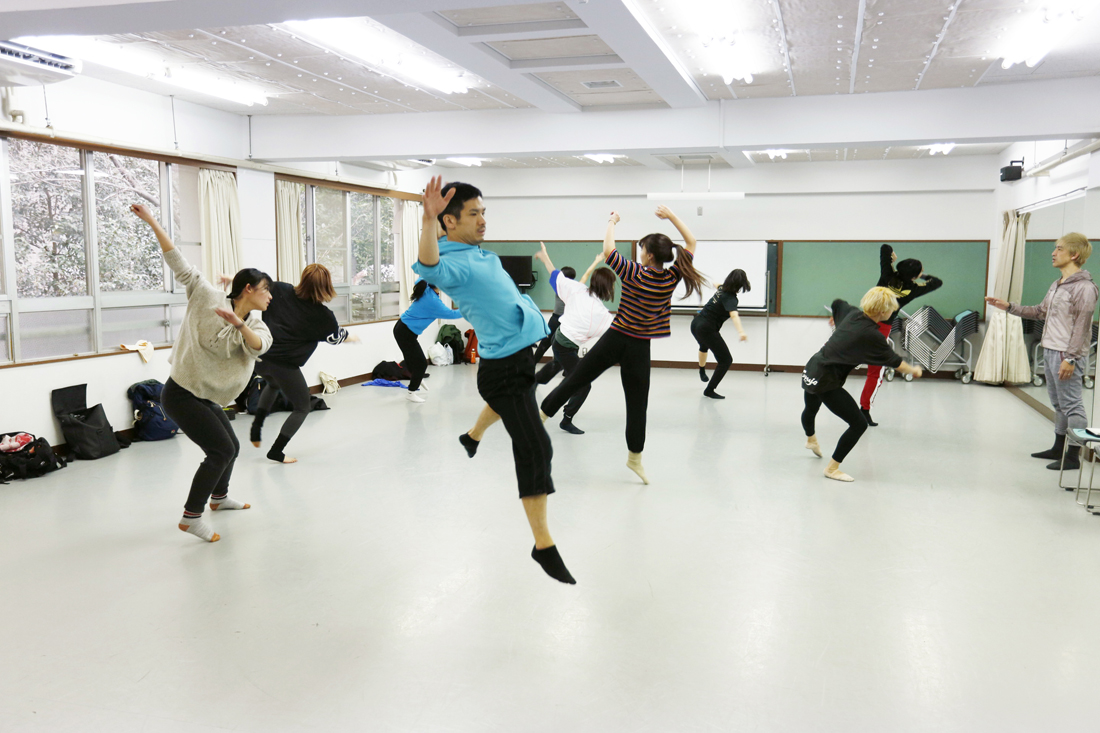 What is the highlight of "Memory of Zero"?
I think it will be a very spectacular work. Still madeIt's on the way, but there is no doubt about it.
Ichiyanagi-san's music, Shirai-san's composition, Koike Mimoza-san and other dancers of various styles gathered through auditions, and the stage mechanism of the Kenmin Hall. By colliding various elements with each other, a tremendous amount of energy is about to be born. I think it will be a rich and exciting work, so please come and join us!
>>>>> The scenery of the rehearsal hall is released!

Toshi Ichiyanagi x Akira Shirai Artistic Director Project, Kanagawa Arts and Culture Foundation
"Memory of Zero"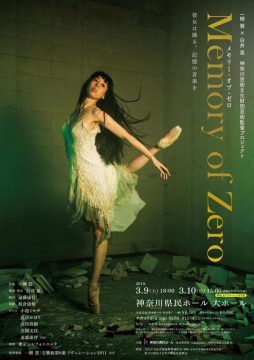 [Date and time] March 9th (Sat) 18:00 start (17:30 open) / 10th (Sun) 15:00 start (14:30 open)
[Venue] Kanagawa Kenmin Hall Large Hall
[Cast]
Piano / Toshi Ichiyanagi
Composition / Direction / Akira Shirai
Choreography / Yasuyuki Endo
Conductor / Yasuaki Itakura
Performance / Tokyo Sinfonietta
Dance / Mimoza Koike Kaori Torii Naoki Takagishi Fumika Hikima Yasuyuki Endo
Rui Kajita Nono Kinouchi Mayuko Goto Alice Kodama Akika Sato
Ayami Suzuki Haruka Suzuki Hira Hinako Maria Yonemochi Airi
Naohiro Ueda Takeshi Ohashi Kazuyoshi Kakeba Mizuki Gunji Nagaya Kota
Kotaro Mizushima Yuya Yoshizaki
[Details] Part 1 "Memory of the Body" / Part 2 "In the Country of Last Things" (written by Paul Auster, translated by Motoyuki Shibata)
[Song]
Toshi Ichiyanagi: Symphony No. 8 Revelation 2011 / Recurrence / Resonant Space / Time Sequence and others
[After talk]
After talks will be held on both days.
3.9 (Sat) Cast: Toshi Ichiyanagi, Akira Shirai, Yasuaki Itakura
3.10 (Sun) Cast: Toshi Ichiyanagi, Akira Shirai, Yasuyuki Endo, Mimoza Koike
[Price] All seats are free (with reference number, special seats) General ¥ 6,500, Students (24 years old or younger, limited number) ¥ 3,000
* Special seats on the stage will be used for this performance. Please enter in numerical order on the day. Details will be announced on our website.
* Please refrain from entering preschool children. (Paid childcare service available, advance reservation required)
[Ticket application] http://www.kanagawa-arts.or.jp/tc/
[TEL] 0570-015-415 (Tickets Kanagawa)
[URL] http://www.kanagawa-kenminhall.com/detail?id=35612
***********************************
The application for the present has been closed. Thank you for your many applications.
[Application summary]
Magcal.net official Twitter account " @MAGCUL By following and retweet "rong>", we will present a group of 2 people with a viewing ticket for "Memory of Zero" to be held at Kanagawa Kenmin Hall on Saturday, March 9 (starting at 18:00).
【Application method】
1. Follow the official Twitter account of Magcal.net, " @MAGCUL ".
2. Please retweet the post for ticket present application with "# Memoze 0309" posted from the official Twitter account during the application period below. The application is completed above.
[Application deadline] Until 24:00 on February 22 (Friday)
* Retweets made within the above period are eligible for application.
[Lottery / Winning Announcement]
Winners will be notified of the winners after the campaign period by direct message on Twitter from the official account of Magcal.net.
Winning announcement will be replaced by direct message winning notification. At that time, we will confirm the applicant's name and contact information, so please reply to the direct message as it is. Please note that if you do not reply to the direct message for a certain period of time, the winning may be invalidated.
On the day of the event (Saturday, March 9), please tell the applicant's name and "You have won the gift of Magcal Dot Net" at the reception desk of the venue "Kanagawa Kenmin Hall". The staff will give you a ticket.
* In order to verify your identity, you may be asked to present a direct message to contact you about winning your smartphone on the spot. (If you do not have a smartphone, please print out the direct message and present it.)
* The personal information you receive will not be used for any purpose other than the lottery.
[Eligibility / Conditions]
● Those who have a valid e-mail address.
● Magcal.net official Twitter account, "Being following "/twitter.com/MAGCUL"> @MAGCUL ".
* If you cancel the follow-up before the announcement of the winning, the application / winning will be invalid.
● Retweet the tweet for application posted from the official Twitter account within the application period.
* Please be sure to make your account "public" before participating. If your account is private, you will not be considered a participant.
* If you have set to reject direct messages, you will not be considered as a participant.
* Quotation retweets are not considered to be participation. Please join us by retweet.
● Accounts that do not have a profile, user name, self-introduction, icon, etc. may not be considered as participating due to the specifications of Twitter.
● Accounts that do not take frequent actions (tweets, retweets, likes, replies, etc.) may not be considered as participating due to the specifications of Twitter.
● After opening a Twitter account, an account that has not undergone the process of confirming that the email address belongs to the person may not be considered as a participant due to the specifications of Twitter.