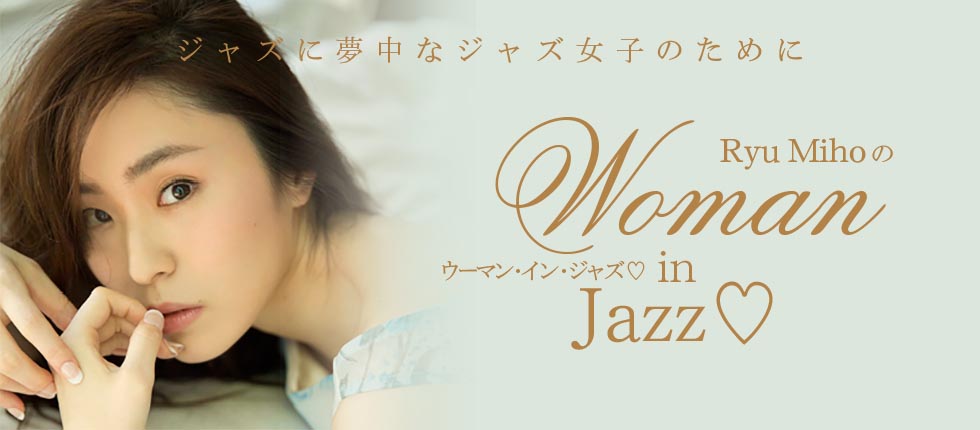 Ryu Miho's "Woman in Jazz ♡" 3rd
"Your time while listening to jazz in the afternoon"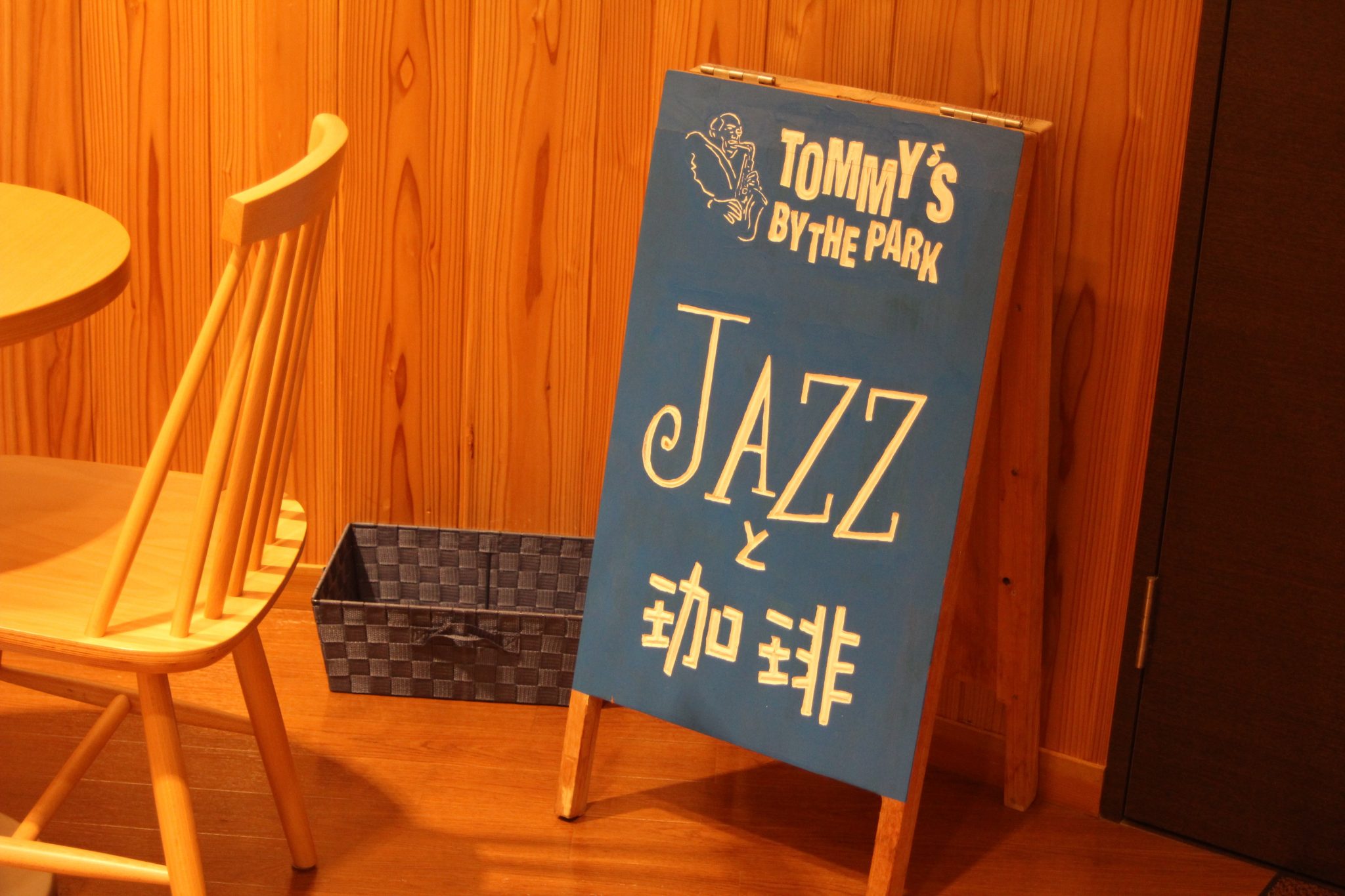 The moment you open the door, it is refreshing and very cozy with the fragrant aroma of salmon!
We aimed for a bright and stylish shop that fits in a European-style city, different from the conventional image of the JAZZ cafe (large volume, jazz flows and dark smoke).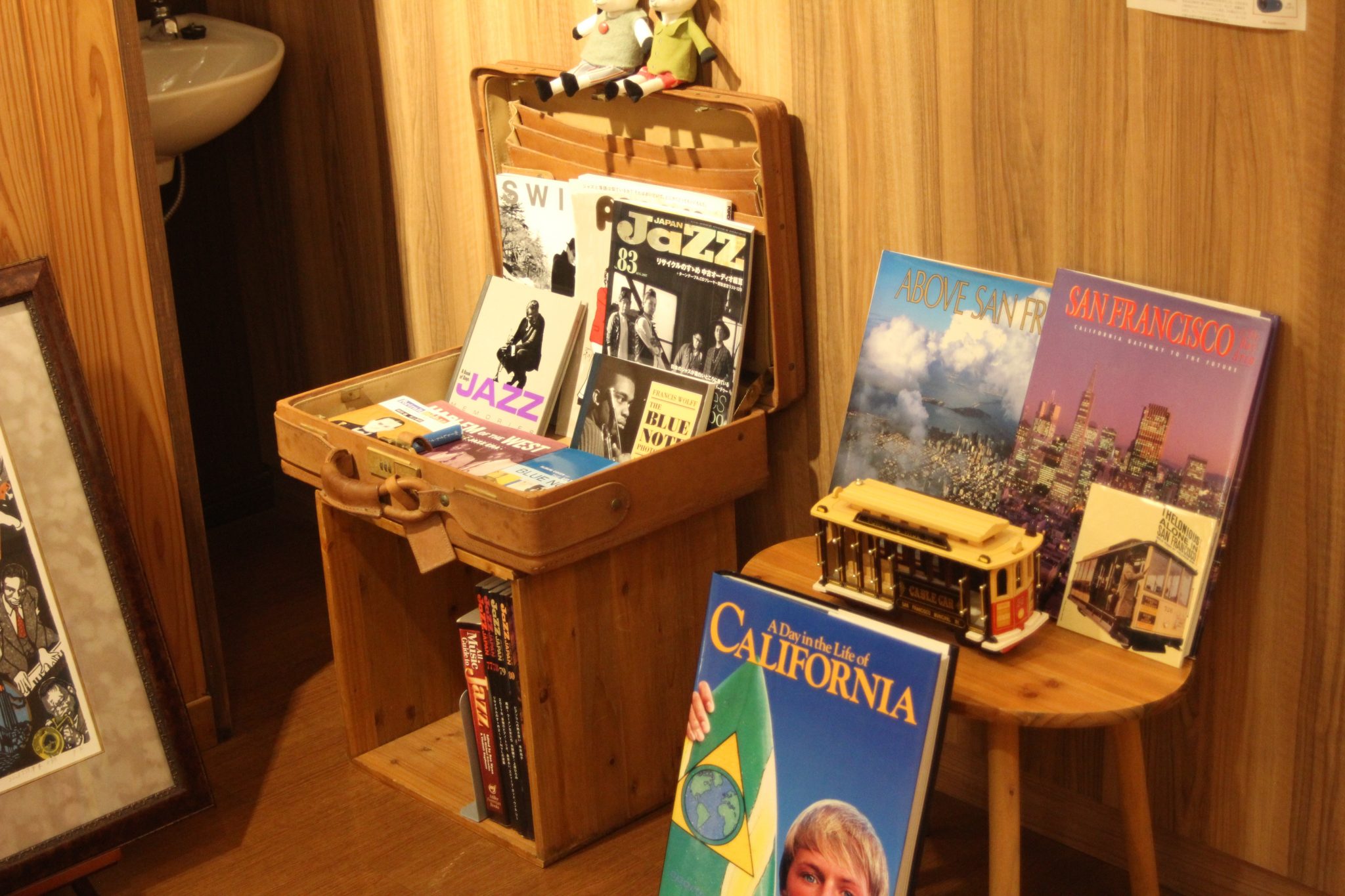 I think it's a bit brave if you're new to having a woman going into a jazz cafe alone, but is there a woman who comes alone to TOMMY'S BY THE PARK?
I do not know your name, but some regulars are sitting at (counters) in this area. While listening to music, I often read books, watch smartphones, and spend my own time. There are also people who buy bread from the next-door bakery around the daytime and eat-in with the baby. I think that it is the most frequent jazz cafe that a stroller comes in lol
It is thankful to mom, isn't it?
Do the songs that the master put in tune with the audience?
Currently, there are around 5000 CDs in the store, but I keep in mind the selection of songs tailored to the customer.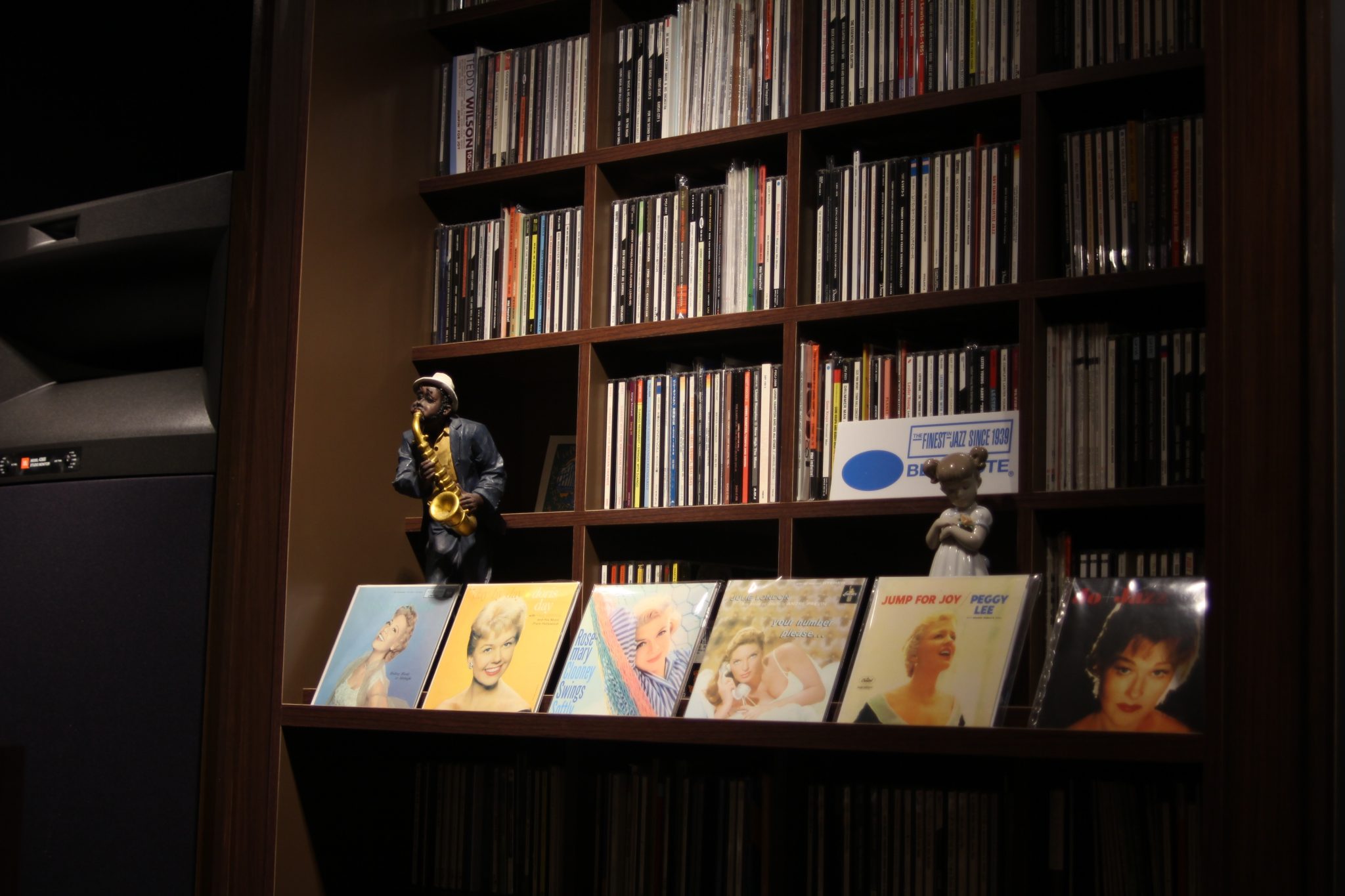 When the regulars come, what does the master tell at the counter?
With regulars (mostly people in their 60's and 70's) who went to the jazz cafe from a young age, the topic about the jazz they are playing at that time is central. Even if you can sit at the counter, there are people who take care of your time, such as reading, so in that case, we may refrain from talking from here. The point is that it depends on the customer.
How long have you been thinking about going to the jazz cafe and doing the jazz cafe?
As a university student, I went to jazz and went to a jazz cafe, mainly in Tokyo. Someday, I thought that I wanted to play a jazz cafe, I think that I have always been from school days, but since there was a reality that from the time there was no jealousy of jazz cafe, from three years ago when I finished my office work at the age of 60, The dream has finally come true.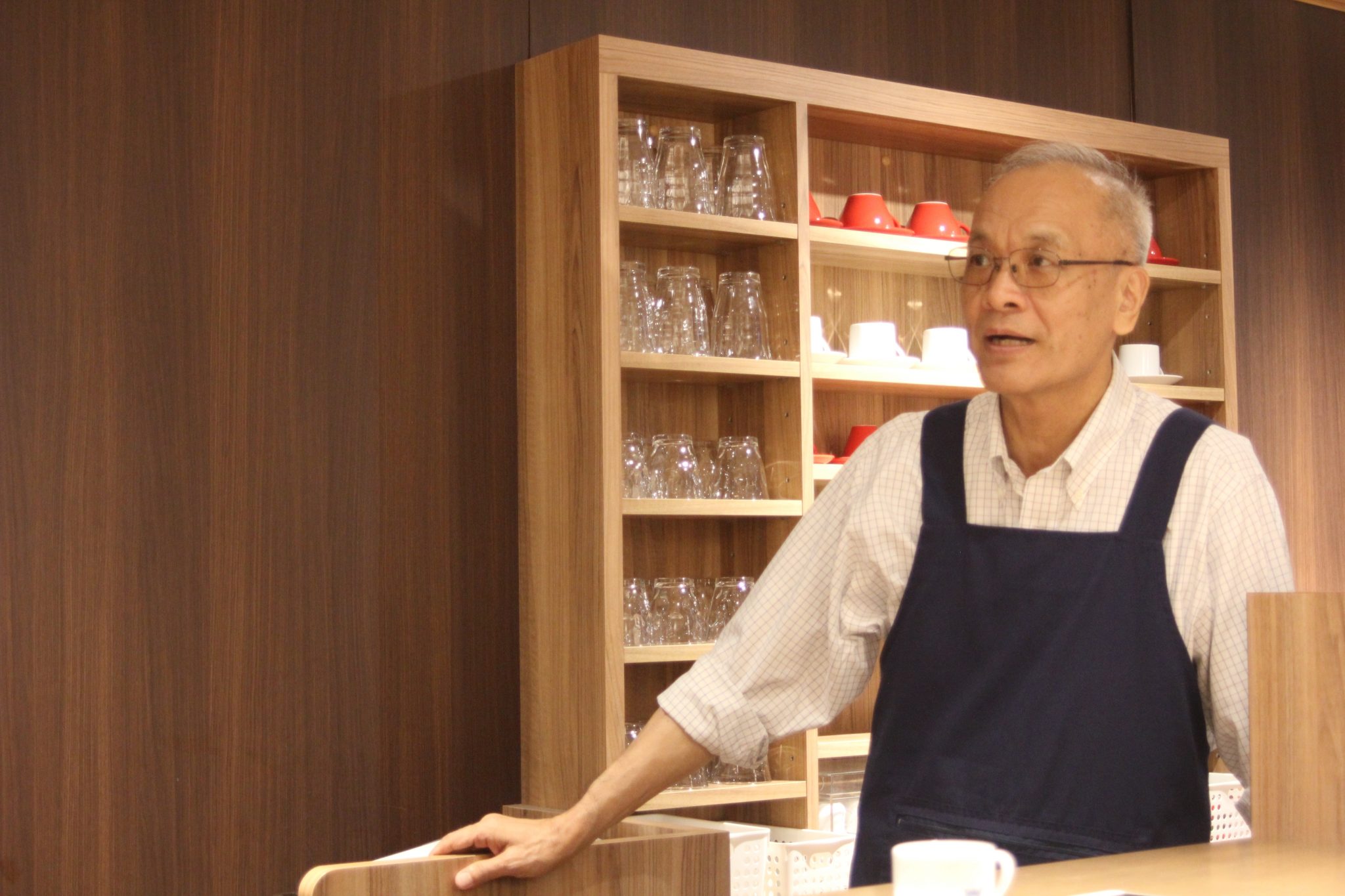 I have always wanted to do it! Shop making is what image is made and madeDid you do?
As I said earlier, we aimed for a bright and stylish store that fits the city. Even the jacket with the decoration is artistic and also artistically good, and I put what I think is simple.
The audio of attention, after all jazz cafe, is it.
I'm not an audiophile at all, but I wanted to choose audio that suits jazz. I want to listen to the good sound that the master can also enjoy, and the speakers have been longing for when I was young, JBL. The amp is a stylish blue lamp, and the dream comes true with a Macintosh compatible with JBL.
Well, I can hear the sound clearly. Where is the best seat in the shop?
After all it is a counter. Even at the table seats away from the speakers, the speakers are floor-type, so it sounds like an expansive sound.
I can hear it kindly.
Laugh because of Ryu's vocal sound source I'm listening now
If you are comfortable like that, you can put in a woman alone.
Thank you very much.
alt = "IMG_6705_th" width = "100%" />
珈 琲, it is very delicious. Do you have any particular feelings for the wolf?
It was delicious to drink, so I bought it from a home-cooked terra coffee in whiteraku.
Where do you buy baked goods from?
It is handmade by my wife.
It is very nice.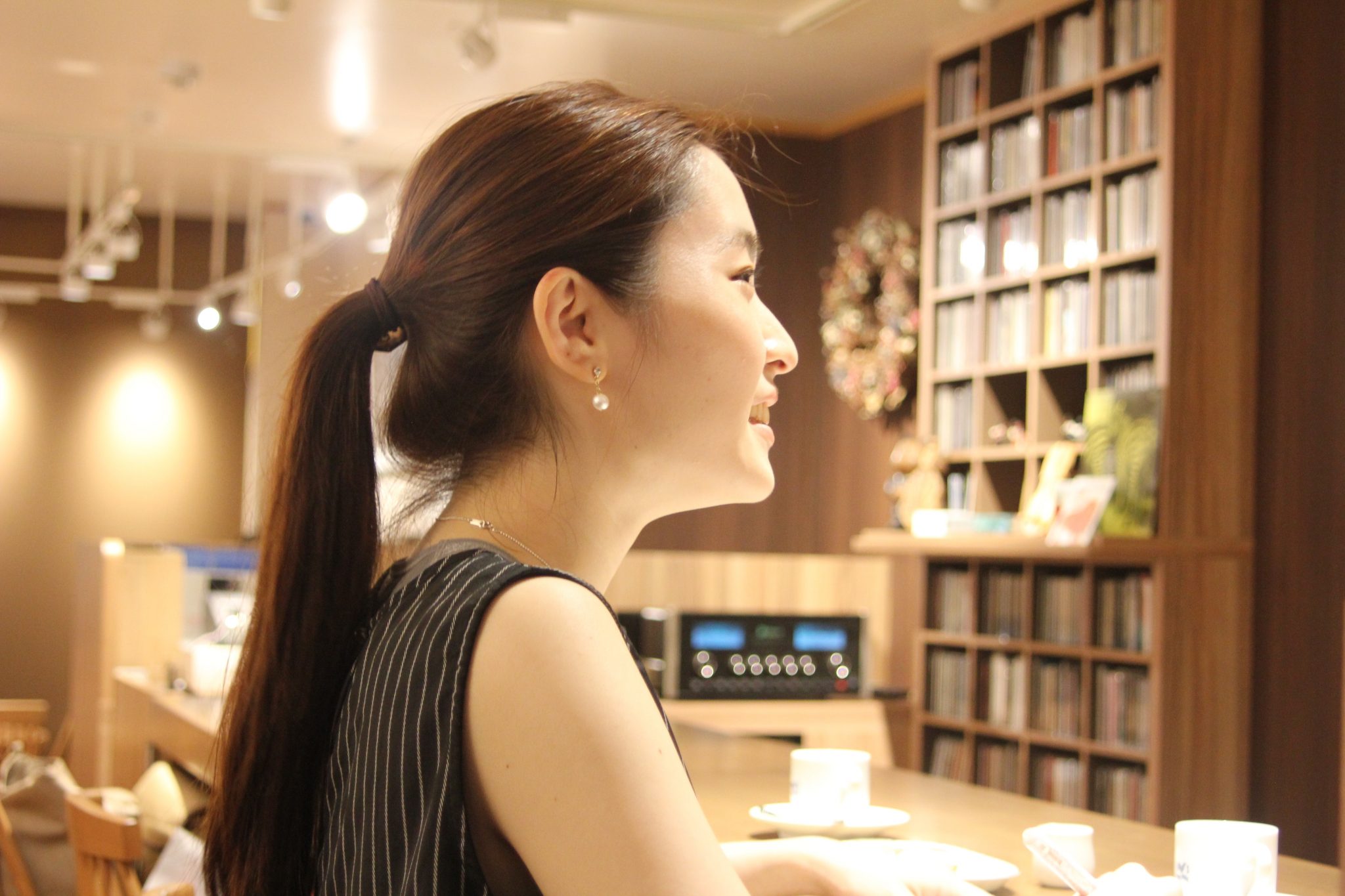 What should I do when a woman is alone at lunch?
If you are interested in lunch, you can buy it at the bakery next door and bring in the tray. In the case of eat-in, we have discounted salmon. The next bakery's bread is rice flour bread, but it is also known for being delicious in the neighborhood.
It's a very cozy shop and it's just my own space.
I also have my favorite book, I will go to make my time!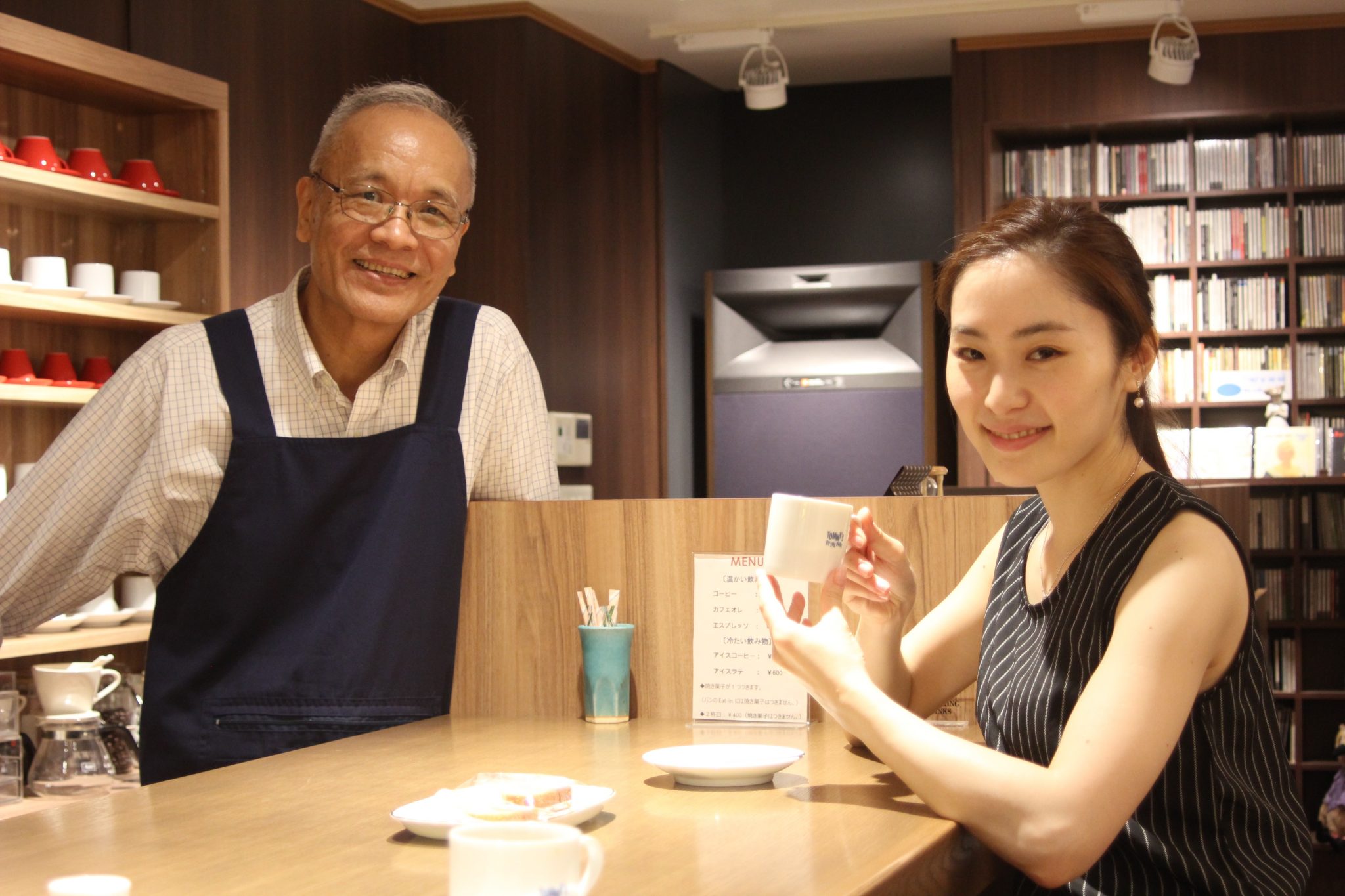 dent: 1em; margin-bottom: 30px; "How was it?" The third "Woman in Jazz"
An interview with JAZZ in Yokohama Nakamachidai and the master of "TOMMY'S BY THE PARK" was sent.
"TOMMY'S BY THE PARK" is the master's dream itself.
It's so comfortable, it's a place where you can make your own time no matter where you sit.
"Jazz in the afternoon, a space for one person"
Holding a book of your favorite book, while sipping on a master's yearning,
Please make a wonderful time for yourself.
Ryu Miho
TOMMY'S BY THE PARK
http://seseragi-jazz.com/
Related URL:
http://seseragi-jazz.com/
Area

Yokohama City (excluding the bay area)