Art/Photography
[Castle EXPO 2016 Part 1] On Christmas Eve in Yokohama, rakugo storyteller Shota Shunputei passionately talked about "castles"!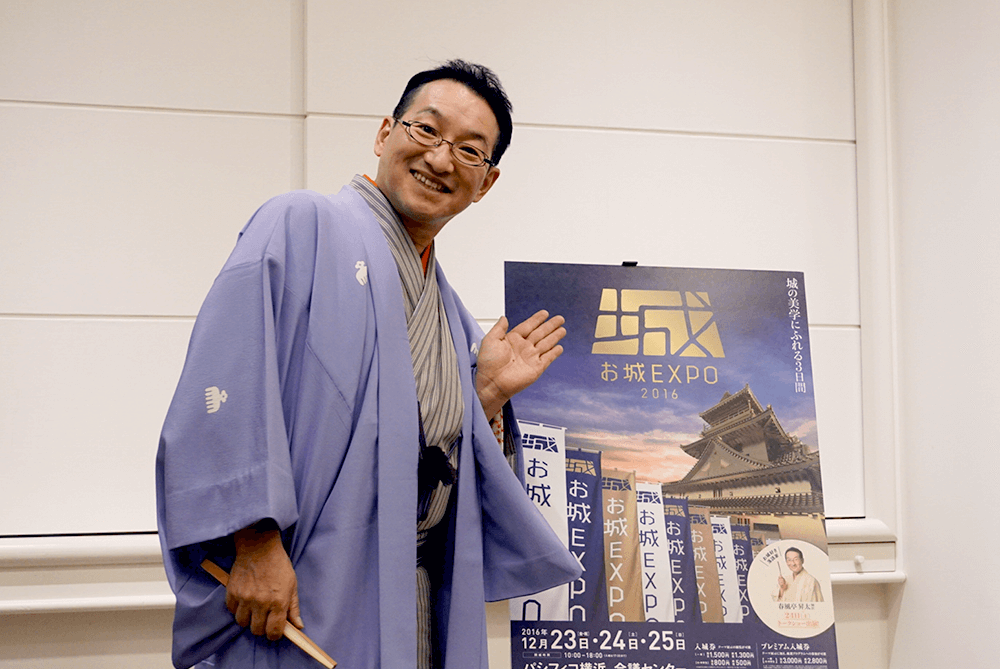 A castle without a castle? The venue will be lively with the story!
A talk event with Shota Shunputei, Yoshihiro Senda, and Sachiko Hagiwara was held on Christmas Eve on the 24th, the middle day of Castle EXPO 2016 .
The three people were delighted that so many "castle fans" gathered in Yokohama for the "Japanese Castle" event, even though it was Christmas Eve.
What's more, the theme of this talk event is not about castles with castle towers that are generally known, but "talking about the charm of Yamashiro!" It's pretty maniac.
"I would like to say at the outset that there will be no photos of the castle tower in this talk event.
and Shota. As expected of a rakugo storyteller, the audience burst into laughter from the beginning.
When you think of a castle, what usually comes to mind is a splendid castle tower, moat and stone walls like those of Himeji Castle and Osaka Castle.
However, most of the castles in the Sengoku period before Nobunaga Oda were "mountain castles".
Yamashiro made moats and earthworks using the topography of the mountain itself, and there were many traps that made it very difficult to attack.

・Medieval castle = Yamashiro is the mainstream! / Modern castles = Hirayama castles and flat castles are the mainstream
・Medieval castle = earth walls! / Early Modern Castles = Stone Walls

Many people may think that a castle without a keep is not enough as a sightseeing spot, but originally the word "castle" does not mean a keep, but a fortress that includes a moat and a house. .
In particular, medieval mountain castles were often built to match the mountains, rivers, and topography of the land, and compared to the uniform castles after Nobunaga (from our point of view, they are common), they are unique and very interesting.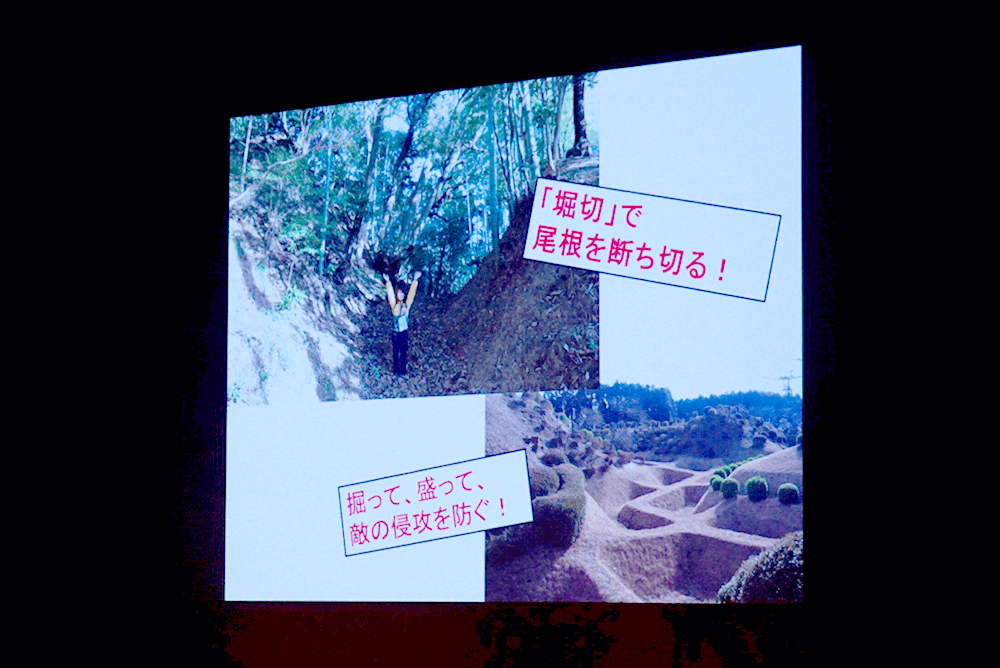 Mr. Shota likes this "mountain castle" more than castles with castle towers.
Many mountain castles are now covered with trees and become like "just mountains".
However, if you walk around, you will discover traces such as the shape of an artificial valley, meaningful megaliths, earthworks that have been repeatedly strengthened as battlefields, and so on. It seems that the real thrill of "Yamashiro lover" is to imagine it, and if you go around several places, you will eventually "see" it. (It's a deep world)
Mr. Hagiwara seems to be able to feel like a siege side even if he just looks at the ground, "A long time ago, foot soldiers may have camped here." (It's a deep world)
moreover! It seems that if you go to Yamashiro with the feeling of attacking and when you go home with the feeling of protecting it, you can enjoy twice as much! (It's a very deep world)
All three of us said that we are very happy that the recent boom in castles has led to recognition of the charm of Yamashiro.
Thanks to this, local people have started to maintain the mountain castle, which had been neglected until now, making it easier to walk and making it possible to clearly see the shape of the moat and earthworks.