Art & Photography
2017.01.13
[Castle EXPO 2016 ・ first part] In Yokohama of Christmas Eve, Rakugo House's Harukaze Shouta enthusiastically talked about "Castle"!
Castle without castle? A place that is full of stories!
The talk event of Shota Harukaze, Yoshihiro Senda and Sachiko Sugawara was held on the 24th of Christmas Eve, the middle day of Castle EXPO 2016 .
Even though it is Christmas Eve, the three people who are delighted by the fact that so many Castle fans have gathered in Yokohama at the Japan Castle event.
Moreover, the theme of this talk event is not " generally known castle with castle " but "tell the charm of Yamashiro!" . It is quite maniac.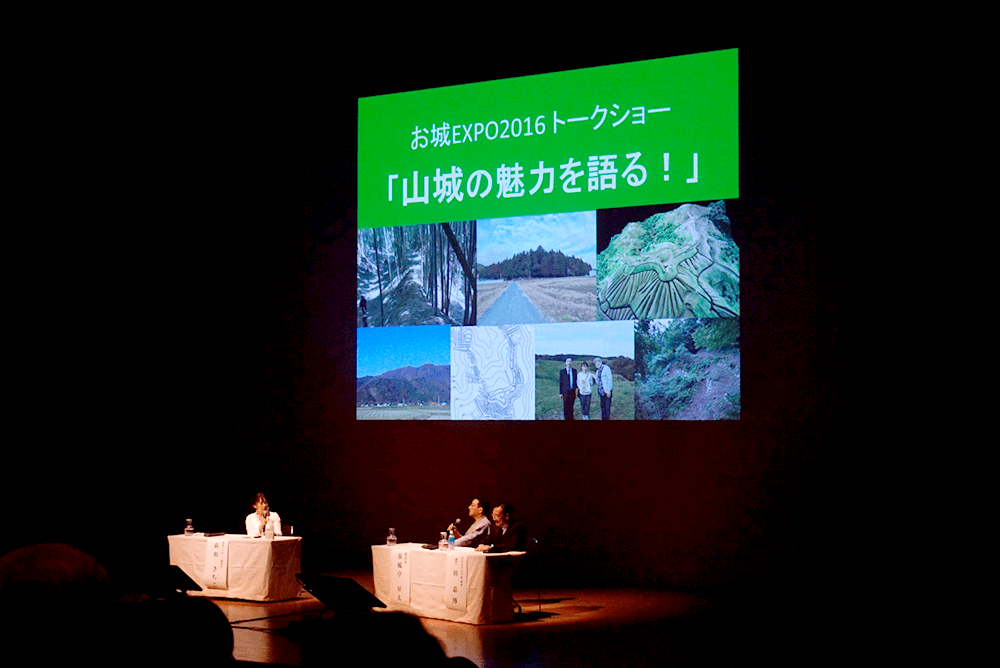 "First of all, there are no photographs of the castle tower in this talk event. Please note that only brown and green sober photos are out (laughs)"
And Mr. Shota. There is only a rakugo house, and the hall is a laugh from the beginning.
What usually comes to mind as a "castle" is the magnificent "tenshu" like Himeji Castle and Osaka Castle, and the appearance of a moat and stone wall.
However, it is said that most castles of the Warring States period before Oda Nobunaga were "Yamashiro".
Yamashiro made the moat and the moat to make the most of the mountain topography itself, and it was very difficult to attack with many forts, and the mountain itself was a military facility and a "fortress".

・ Medieval castle = Yamashiro is mainstream! / The castle of early modern times = Hirayama Castle, Hirajo is mainstream
・ Medieval castle = wall is earth! / Castle in the early modern age = wall is stone

Many castles without castles may be considered as a tourist attraction, but there are many who think that they are not good enough, but "Castle" is not about castles but moatsIt refers to the fortress including the form.
In particular, mountain castles in the Middle Ages are often made according to the mountain river and topography of the area, and they are unique and very interesting compared to the uniform (generally viewed from us) castles from Nobunaga.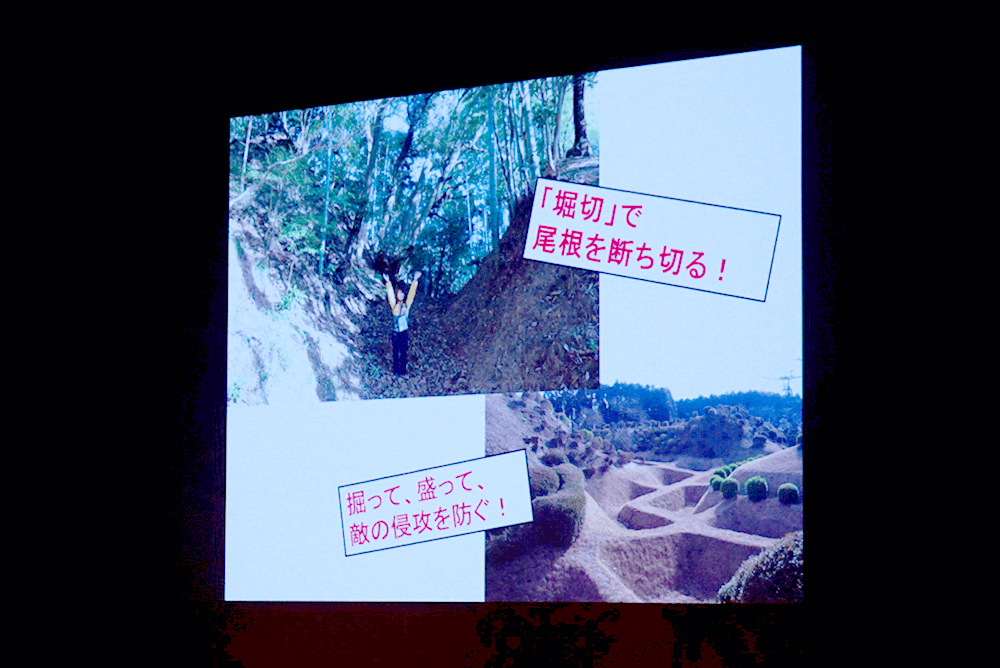 Mr. Shota likes this "Yamashiro" much more than a castle with a castle tower, and the story bounces while watching slides with Mr. Ebara, a castle writer, and Mr. Chida, a castle archeologist!
Now, many mountain castles are covered with trees and have become like "just mountains".
However, discovering traces of artificial valleys, meaningless boulders, earth spots that are thought to have repeatedly become a battlefield and repeated reinforcements, etc. that will be understood by going and walking and discovering the appearance of the days It is said that the image of "I love Yamashiro" is the best part of it, and when I go around several places, it really seems to "become visible". (It is a deep world)
Mr. Hagihara can see that even if you look at the ground, you can feel that the siege side feels like "the footsteps might have been camped here in the old days". (It is a deep world)
further! I feel like I can attack when I go to Yamashiro, and I can enjoy twice as long as I walk when I go home! (It's a pretty deep world)
It was said that it was very nice that the "attractiveness of Yamashiro" was also recognized in the recent castle boom of the three people.
Thanks to this, the local people were able to improve the mountain castle that had been left until now, so it was easy to walk around, and it was nice to be able to clearly understand the shape of the moat and the moat.