Theater/Dance
Developing musical actors and turning Kanagawa into Broadway Interview with Kensuke Yokouchi, president of the Magcal Performing Arts Academy

The Academy enters a new stage in its third year
I want to nurture people and the theater through the creation of works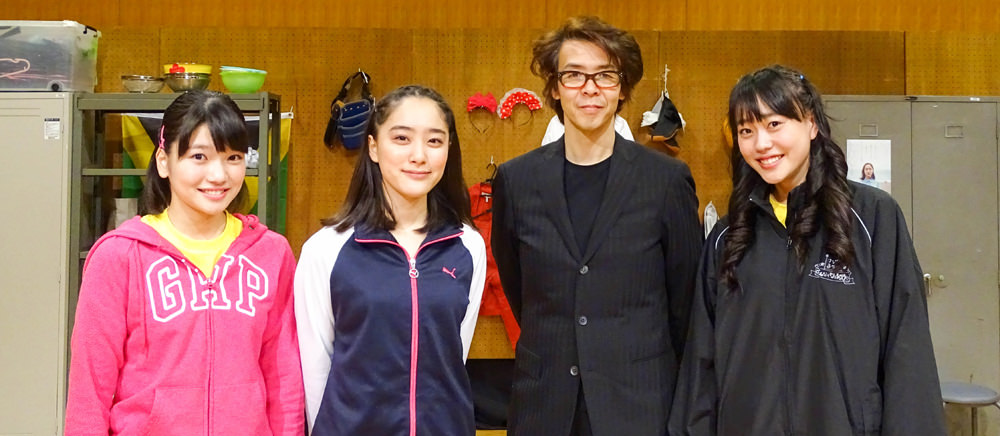 More advanced instruction to develop individuality and sensibility
――The Magcal Performing Arts Academy opened in October 2014. About a year and a half later, how do you feel about the response?
Yokouchi : Compared to when the school first opened, the number of people has decreased (laughs). Steady lessons are hard, and continuing practice doesn't necessarily mean you'll become a star. It would be really difficult to continue the lesson in such a situation. However, this academy is very serious about "cultivating people". Over the past year and a half, I believe that the people who have followed the training have definitely grown.
――What kind of things do you keep in mind when cultivating musical actors?
Yokouchi : There is no difference in acting whether you are a child or an adult. However, there are many inexperienced people in this academy, and there are many things they do not know. Therefore, I tried to teach carefully from the beginning. Normally, I wouldn't go into directing without explaining so much, but I think of it as training for me, so I teach as carefully as possible.
――The goal of this academy is to nurture performing arts artists who can play an active role as professionals. What do you think of the outlook?
Yokouchi : Of course, I don't think everyone will be able to become a professional, but I think it would be nice if even a few of them became real. I want you to grasp the opportunity here. However, since I decided to make things here, the method of training will probably change in the future.
――What does that mean?
Yokouchi : In August of this year, we are planning to perform a musical that is a major revision of the "Byte Show" that was performed at the results presentation in April. I'm thinking of creating an original new work next year. When it comes to manufacturing, we have to train reliable human resources. For that, it's not enough just to have an average like a school. Unlike school recitals, each person's individuality and brilliance are required. Moreover, musicals are a show-up entertainment that is different from ordinary plays. We can't just do things seriously like in school. Individuality and sensibility will be sought more than ever before.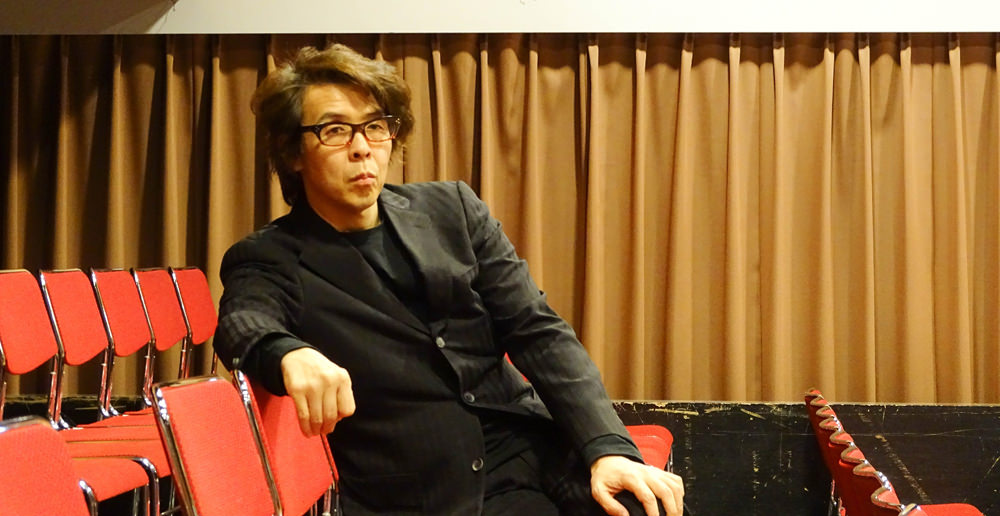 ――However, it is difficult to develop individuality and sensibility. Will teaching methods change?
Yokouchi : It's important for us instructors to develop their good points so that they don't lose their individuality. Competition and differentiation. At the results presentation in 2015, everyone was given a turn. But from now on, I think we should incorporate something closer to professional logic into the academy. When it comes to creating works, we put the shining person in the middle, and the less brilliant person supports the back. Discrimination may be discrimination, but it is inevitable in the world of theater. It is necessary to endure such a difference, and the guts to say "I will change the order" is also required. Until now, everyone was uniform, but I think that competition will gradually be introduced from now on. Teaching will become more advanced, and students will be required to do more difficult things than ever before.
I want to sow the seeds and make sure the flowers bloom in order to respond to the great opportunities.
――Hearing the story, Mr. Yokouchi seems to be thinking about the operation of the academy from a long-term perspective.
Yokouchi : Or rather, it takes time. If you just want to create an interesting work, you just need to have the actors. However, in this academy, it is an attempt to grow onions to make curry and rice (laughs). Of course it takes time. However, I also feel the need to get results quickly.
――The auditions for the 2016 students will be held soon. What would you like to see from new participants?
Yokouchi : I want you to be ambitious. You don't get many chances like this. Over the past 20 years, I have had more interactions with government officials, but this is the first time in my more than 35 years of acting career that I have met a governor who is so supportive of the performing arts. I feel that this is a once-in-a-lifetime encounter. Since we have been given a chance, we have to sow the seeds and make sure the flowers bloom.
――It's a blessed environment for musical actors and those who aspire to be actors.
Yokouchi : Yes. But don't expect this place to last forever. There is a good chance that it will disappear. In fact, the youth center was once on the verge of becoming a forgotten facility. Over 30 years ago, this hall hosted many masterpieces, and high school students could see them at reasonable prices. For myself, the play I saw in this hall was the trigger for me to pursue a career in theater. But that was a long time ago. Until Governor Kuroiwa took office, there were fewer opportunities for plays to be performed. It is now trying to regain its former glory. This encounter is a big chance. Various forms of entertainment have been created in Tokyo, and Tokyo is considered to be the center of both television and theatre. However, Kanagawa Prefecture is currently trying to turn this area into a Broadway with the aim of making Kanagawa full of musicals. Ms. Lucky Ikeda and Ms. Keiko Fukasawa, who are usually active in Tokyo, also serve as lecturers at this academy and are working on manufacturing based in Kanagawa Prefecture. Just like a magnet, more and more people are drawn to it. Everyone who participates in the academy is the owner of the sensibility that was drawn to this land. I'm looking forward to such a sharp sensibility.
――What kind of talks do you have about the future with other lecturers?
Yokouchi : We are talking about creating things that cannot be created at our office in Tokyo. After that, let's take a lesson carefully. Since the government is involved in this academy, we can develop human resources from a slightly different perspective from business. From a business point of view, in order to recover as quickly as possible, we will probably have performances centered on outside stars. Because if you put on a musical with handsome guys and beautiful girls, you can attract a larger audience. However, in this project, it would be meaningless if the members who were trained at the academy were not at the center. One of the strengths of the academy is the ability to develop individuality over time.
――From the perspective of the students, there is also the advantage of being able to see your ability firmly.
Yokouchi : Yes. There are many beginners, but their growth potential is astonishing. The three people who graced the main stage at the 2015 results presentation were completely lacking in power last year, as they couldn't even speak. I was surprised that it grew so strong in just one and a half years. There are young people in their twenties in the theater company, but high school students grow even faster. If you are motivated, even a complete beginner will grow steadily. Moreover, I have friends, so I can improve my skills while working hard. Besides, this academy is still in its early stages. It's hard to get into a place that's already built, but now if you have the guts, you can build it together. Even beginners should be able to build a place to be active and a place to belong.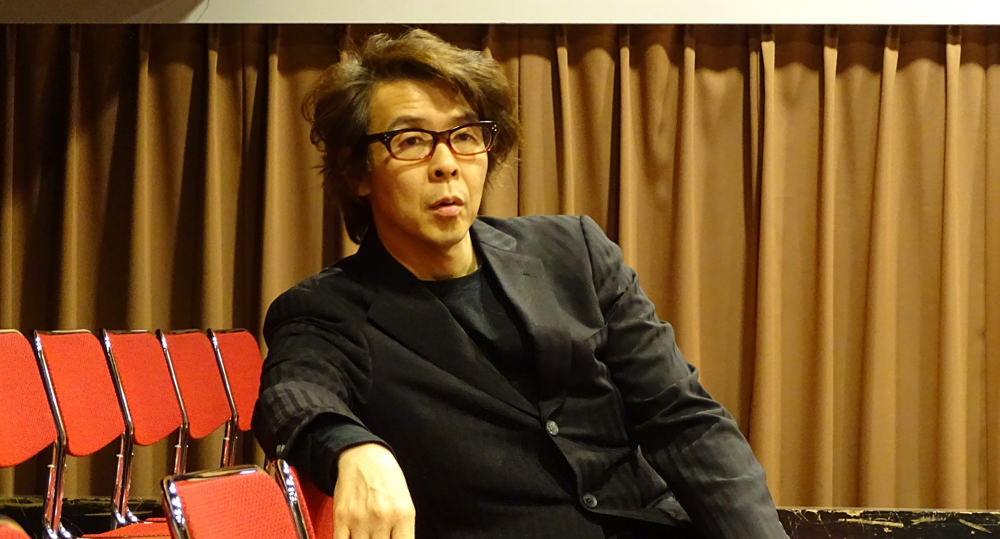 ――Yokouchi-san, you are also directing for Tobiraza Theater Company. How do you feel the difference between Tobiraza and this academy?
Yokouchi : Tobiraza is a play, but this one is a musical. Musicals never fail to practice. The more you practice, the more your technique will improve. Of course, acting also requires skill, but there are too many parts that don't. If the humans aren't funny, the lines won't be funny either, so sometimes I say, "Hey, come on, have a drink" or "Go play some more" (laughs). On the other hand, in musicals, if you work hard, you will get results. There are solid examples in singing and dancing, and goals are set. Good for education.
Aiming to be a public theater with seasonal entertainment
――At the 2015 results presentation, you performed the Academy version of Byte Show. Please tell us more about this play.
Yokouchi : The base is the original musical performed at Tobiraza. Combining existing songs and original songs, showing part-time job scenery in omnibus. I think it became a program in which life-sized figures of them were projected.
――In August, you are planning to perform "Part-Time Show ~Seishun Hen".
Yokouchi : We will completely revise the Academy version and perform it as the main performance. However, the concept is the same as the Academy version. Packed with scenes of part-time jobs, human relationships, youth troubles, dreams, hopes and setbacks. Next year, I want to create a new original musical.
――Please tell us about your future prospects.
Yokouchi : I have received a request from the governor saying, "I want you to increase the number of performances and the number of works." People say, "When I come to the Youth Center, I want to see something being performed," and "I want to show it to foreigners." There is no chance of such a coincidence, so we are determined to work together. You can't help but ride this wave. I feel that we have to tell everyone in the prefecture that we are serious.
――What kind of ideal diagram do you have in mind for this human resource development project?
Yokouchi : I want to increase the repertoire of musicals at the Youth Center. The ideal situation is to prepare a variety of programs for children, young people, and the general public, and to be able to perform at any time upon request. The theater company discards the props for each performance, but here we want to prepare props that can be used for a long time so that we can cover the cost by performing many times. I want to be able to have multiple members play each role so that I can have a long run. Don't you think it's a waste that there is no repertoire that can be performed at the theater even though there is such a wonderful theater? In Europe and the United States, each theater has its own repertoire, such as "this opera is performed in winter" and "this ballet can be seen here." Japan also needs a public theater that can enjoy every season. I would like to create a new culture by taking on challenges that only a public theater can do.