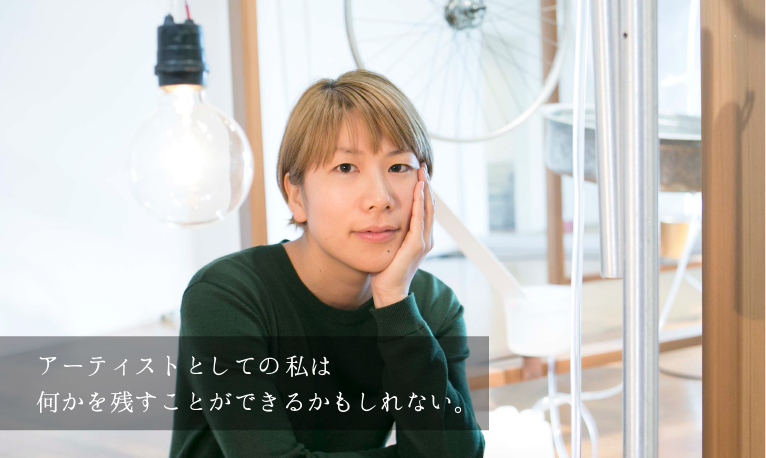 interview/text: Masamasa Nishino
Do you remember the documentary film "Candidate" featured on MAGCUL.NET in March last year? This work, which is closely related to people called "foam candidates" in the election, seems to be a joke at first glance, but the author was shocked by the contents that betrayed expectations in various directions, such as laughter and excitement. Then, I interviewed Mr. Tetsuya Kinouchi, the producer. Afterwards, the film traveled around Japan, and was invited to film festivals in Germany and Switzerland. Such a movie "Candidate" is finally available for rental nationwide, so MAGCUL.NET once again conducted a solo interview. The interview guests are Mr. Toshimitsu Fujioka, the director who was not able to talk to us last time, Mr. Mac Akasaka who is the key visual of the movie, and Kuriki, a climber who is trying to climb Mount Everest alone and without oxygen in the fall. It became a gorgeous lineup with Mr. Shita. The movie "Candidate" that I heard just before the start of the nationwide rental start commemorative event "Evening of the Hans who never give up". Please take a look.
*Click here for an interview with Tetsuya Kinouchi, producer of the movie "Candidate"
<Performer profile>
Nobukazu Kuriki
Born in Hokkaido in 1982. After joining the university mountaineering club, he started mountaineering and climbed the highest peaks on six continents. After that, climbed four 8000m peaks alone and without oxygen. Everest has been challenged four times in the fall, when the weather conditions are harsh, rather than in the spring when there are many climbing teams. We will do a live Internet climbing to share the adventure with everyone who climbs the invisible mountain. In the fall of 2012, he got frostbite on the West Ridge of Mount Everest and lost most of his 9 fingers. played.
Toshimitsu Fujioka
Born in Yamaguchi Prefecture in 1976. 1999 Graduated from Ritsumeikan University / 2001 Graduated from Osaka Visual Arts / 2002 Worked at a TV commercial production company / 2005 Directed and screened Missile at Fujiyama / 2013 Directed and screened the movie "Candidate"
Mac Akasaka
Born in Aichi prefecture in 1948. Businessman with annual sales of 5 billion yen / President of Smile Party / Chairman of Smile Therapy Association / Graduated from Kyoto University / Former employee of Itochu Corporation / Unsuccessful election history 5 times (as of November 2011) / 0 members of Smile Party (as of November 2011)
Movie "Candidate" / Opportunity for Encounter and Production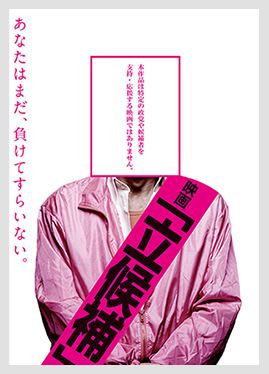 (c) word & sentence
ー Thank you for your time today. Mr. Fujioka and Mr. Mac are on the side of the shoot and the side of the shoot, but Mr. Kuriki, did you both know each other from the beginning? Please introduce yourself, including your own activities.
Kuriki : This is my first time meeting Director Fujioka. I'm a climber, and there are 14 mountains in the 8000m class in the world. doing. Everest has tried four times during tough times, and in fact I got severe frostbite on Everest in the fall of 2012 and had to amputate nine fingers on both hands from the second joint. When I was depressed, I came across the movie Candidacy and was so moved that I was so moved that I went to the cinema four times. And it is said that he was about to join the Smile Party (laughs). By the way, Mr. Mac once said hello when he came out of Pole Pole Higashi-Nakano at the movie theater, but he was drunk so I don't think he remembers (laughs).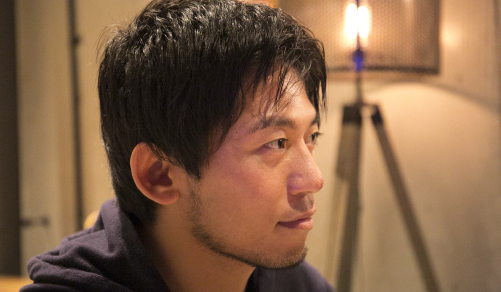 Mac : My fault is that I'm always drunk. By the way, if you pay 2000 yen, you can join the Smile Party. Without judging (laughs).
Fujioka : Is that so? (smile)
Kuriki : By the way, I also met the producer, Mr. Kinouchi, for the first time at that time. (*The interview was recorded before the event commemorating the start of the rental. After the recording, a talk was held by the three people.)
- That's already a big fan. Why did this movie resonate with Mr. Kuriki so much?
Kuriki : After all, the way of life is important, or rather, in the world of the Internet, successes and failures are seen as superficial things, but even so, you have to see through the person's way of life and the essence. I thought. Everyone laughs when they watch the movie Candidacy. I think there are parts that are half-silly, but when you are confronted with the essence, everyone is taken aback... I've never seen a documentary like this before.
- I had the same impression when I first saw it. I was laughing at the beginning, but as I progressed to the final stage, I was made to think a lot by the composition in which questions came back to me like a boomerang. I would also like to ask Mack about his story, but how did you feel when you first received the request to shoot?
Mack : At that time, my secretary was taking care of me, but I heard that it was not a movie that would be screened by professionals, but rather an amateur movie that would be screened only by relatives. I was just thinking, "Then why don't you take a picture of it?"
- You said it wasn't originally planned for a movie.
Fujioka : I think you explained in the first proposal that it was an interview project to be screened in a mini theater or on the Internet. And when I went to see Mr. Mack, he said, "You guys are lucky because I'm about to run for election!"
Mac : That's why I came out with no guarantee (laughs).
Fujioka : At first, it was a project like ``Let's interview people who are saying things like dreams and check if they really want to do it.'' At that time, I had given up on film directing and was returning to my hometown in Yamaguchi. But when I thought it would be impossible to do it from now on, I said, "No, wait a minute." I think there must be more people in Japan who are stupider than me, and who are doing what they want to do even though everyone says they can't do it. I thought that by meeting people like that, I would be able to see my own challenges from now on as "goals" rather than dreams. At first, I was interested in Mr. Koichi Toyama 's government broadcast, so while I was looking into various things, I thought, ``If that's the case, let's use political broadcasts.'' Then I came across Mr. Mack.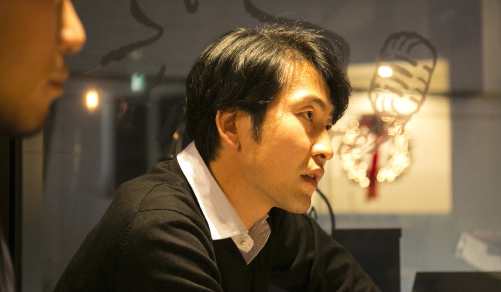 - At first, you didn't plan to narrow it down to Mr. Mac.
Didn't the idea of finishing in close contact with Mr. Mack come up immediately as the filming progressed?
Fujioka : The original theme was "dream chaser", so you're a celebrity, aren't you? I kind of understand why this person is leaving. But I really wanted to include all of the people who weren't like that. I had a discussion with Mr. Kinouchi (producer), saying, "Mr. But if you do that, you will be discriminated against among the foam candidates, and at least when you become an audience, you will definitely be interested. What are you discriminating against?
ー I think it's easy to misunderstand that ``I'm only picking up people who stand out after all'', but what was the reason for narrowing it down to Mr. Mac?
Fujioka : I didn't want it to feel like, "I ended up with Mr. Mac through a process of elimination." At first, I filmed only Mr. Hashimoto's scenes, and I put together only the Osaka gubernatorial election. I don't say bad things.
Kuriki : You don't want to do it? (smile)
Fujioka : Yes. "Don't show me something silly!" But that is not the case. It's a scene that appears in the movie, but there was an exchange with Mr. Hashimoto. . I want everyone to experience that. I can't help it, but somehow I admire him as a man... It's like saying that I'm equal to Spielberg. I'm a movie director, so I'm supposed to be equal in terms of categories, but I can't say it. Mack is doing that, so I wanted to tell him that I wanted to be like this, but I couldn't quite get it across. I think the scene where he abuses a Kyoto University student leaves a really bad impression (laughs), but in another scene he goes to the police...
This person is strong in both his strengths and weaknesses, or rather, he's a giant warrior (laughs). I think it's usually the weaker of the two.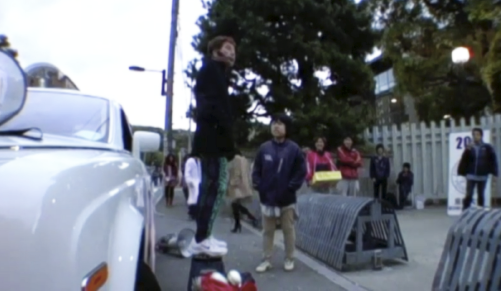 Image: Scene of giving a speech in front of Kyoto University (C) word & sentence
- I'm sorry, but there were many scenes of Mack's mess in the main part of the movie, but there are times when Mack looks at the situation very calmly, isn't he? Gradually, I think there are parts that make you think, "Oh, is that performance also planned?"
Mac : It's just a coincidence. I started dancing in the middle of my speech because it would be rude to the other party if I got angry at the call to go home, so I just danced to the call to go home as my BGM. Even if I say so myself, I think that such a momentary performance is genius (laughs). Even if you speak seriously in that situation, no one will listen to you, and the place will be quiet. At such times, it is necessary to remain calm and make decisions.
- The expression of Mr. Mac looking at the crowd in the Osaka Namba scene was also impressive, but how did you actually feel at that time?
Mac : You feel defeated. "I lost," he said.
Fujioka : Did you really feel that way?
Mac : Yes. I tried my best to bite the opponent even a little, but I couldn't stand my teeth at all. It's a look of complete defeat. That's why I was drinking alcohol.
Everyone: lol
Fujioka : But what I thought was really amazing at that time was that I was given time to give a speech in that environment. I started spinning around. And it seems like I'll wait until the speech is over and then rush in again (laughs). I was really touched by that kind of "persistence".
Mac : We lost completely, but we're the same comrades-in-arms. I just wanted to say hello, but that wasn't allowed either. Also, in Kouichi Toyama's political broadcast, there was a line that said, "If I win the election, everyone will be terrified!" Mr. Matsui (now Governor of Osaka Prefecture) I asked for 5 minutes, but he gave me 10 minutes, twice as much (laughs).
Fujioka : That's exactly "Kansai people" (laughs).

Left to right: A scene in Akihabara / Mr. Mac staring at the crowd in Osaka Namba with a sense of defeat
(C) word & sentence
Attack is an interest/subsequent change
- The film was successfully screened not only in Japan but also overseas. Did you notice any change in the reaction of Mr. Mac to yourself, not just the movie?
Mac : The number of Facebook friend requests from overseas has increased. I think it's because it was screened overseas. Also, recently, when I'm giving a speech on the street, I've been getting more and more people saying, "I saw the movie 'Candidate'." It's mostly about praising my son (laughs). However, there were quite a lot of positive opinions, such as "I thought you were stupid, but you really have a great idea", so I'm really grateful for that. At first, I had a terrible experience, such as being written "Mac is a cockroach" on the Internet, and being spat at and kicked during my speech. I also want to apologize to the female college students at Kyoto University! (Together: laugh)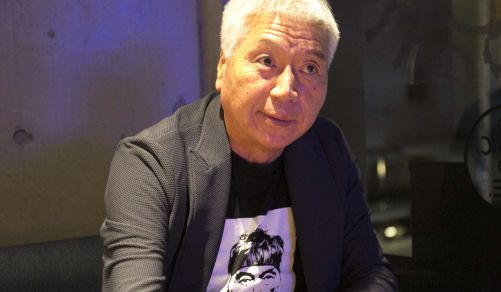 Fujioka : Mr. Kuriki, you also do various things such as relaying while climbing and writing messages on the Internet.
Kuriki : Well, it's the world of the internet, so I think there are a lot of good things and a lot of bad things.
Fujioka : I think Mr. Mack is probably saying a lot too (laughs).
Kuriki : I think it's usually hard when someone says, "Don't die." But I don't really care about those negative words. I don't care, I think it's just a chance. The reason is that if you really think "He's no good", you'll be indifferent. I'm not Mr. Mac either, but in 2007, I was able to stream a video of climbing an 8000m class mountain called Cho Oyu in Tibet with Toshio Tsuchiya, a radio boy producer. That's right. It took us three weeks to climb, but we had to descend due to bad weather near the top.
It was a little while ago, but I had no choice but to make the decision to go down the mountain because I couldn't take on the challenge again if I hadn't survived the climb. . But when I tried again and succeeded in climbing, people who had written things like ``I can't climb Kuriki'' or ``Don't die'' just said ``thank you'', so my opinion changed a bit. At that time, I came to think that these people weren't thinking that from the bottom of their hearts, but that they were just melancholy heading towards Kuriki, and that they were actually having some kind of passion. .

- How was the movie? Especially overseas, I think the electoral system is different from Japan.
Fujioka : What do you think? But I was laughing so hard. I have a strong impression that everyone is laughing and having fun, and I wonder if they see it as more of an entertainment than a political one. Also, there is no such thing as a foam candidate overseas. I've heard of people in Switzerland, in America, and they're everywhere. That's why I want to gather such people and hold an international conference (laughs).
Kuriki : It's going to be amazing!
Fujioka : That's right. So it's not like this movie deals with unusual motifs.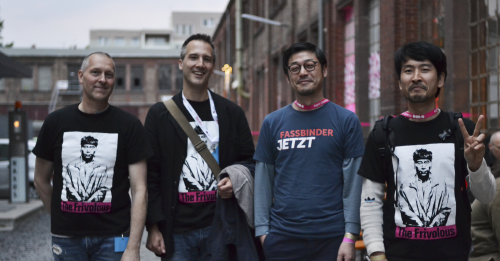 (C) word & sentence
- I have a question for Director Fujioka, but I feel that this film is a message from the production side, a contrast between the minority and the majority, or a criticism of the larger social framework. It might be an exaggeration to call it offensive, but have you ever been conscious of such a message somewhere?
Fujioka : Not at all. Since I started with ``I'll try it anyway,'' I thought about what my message was after I finished filming, and wondered if I could make it into a movie that creates an environment where everyone can run. . From there, the candidates were narrowed down, and I wanted to make it look like not only the production side but also the voters were leading in that way.
Thoughts through the movie "Candidate"
ー Lastly, could you give a message to the visitors of the site?
Fujioka : I'm worried. Do you really want me to accept Mr. Mack? When the world becomes accepting, I think I can run for the world when I myself start something from scratch. If I deny Mr. Mack, I think that when I start from scratch, I will be in a world where I will be criticized in the same situation... If the people who saw this movie could at least warmly watch over those who run for "something", I think it is possible to live faithfully to themselves. Even if you don't belong to an organization, even if you're alone. I don't know anything until I try it first, so I want you to watch over me without denying anything.
Mack : I think the great thing about this movie is the high level of technology on the production side, such as how to shoot, edit, and direct with music, but I think it's also in the catch. "You haven't even lost yet" is a great catch, isn't it? Taking action is a big deal. Take action, no matter how small. Knowing and not doing is the same whether you don't know or not. No matter how much knowledge you have, no matter how great your planning ability and ideas are, one action. It is an action such as making a phone call or talking to someone. The point is that nothing happens without action.
Kuriki : Actually, I'm not that particular about mountain climbing. I want to increase the number of people who take on simple challenges from mountain climbing.
"I gave up before, but now I want to try something like this." I think it's very close to what Director Fujioka said earlier, but I think everyone has various hot things deep down, so I'd like people to support them without putting a lid on those hot things themselves. . Also, as I explained at the beginning, when I lost my fingers due to severe frostbite, this movie really saved me. Anyway, it's a great movie, so I want more people to see it.
- Thank you for taking time out of your busy schedules today!
The movie "Candidate" is currently being rented at nationwide video rental shops! If you haven't seen it yet, please check it out.